If you were at the Brim today you would agree....today was an awesome day to be outdoors with skis or a snowboard strapped to your feet..I could use lots of adjectives to describe the kind of day it was....but as is often the case, pictures will do a better job.The Home Development racers ended their season with an action packed race on the Standard Run,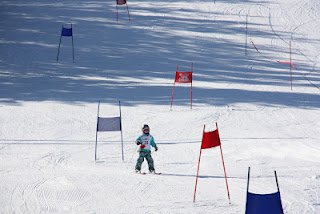 The conditions are SUPERB!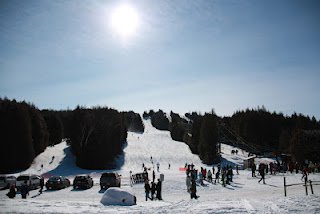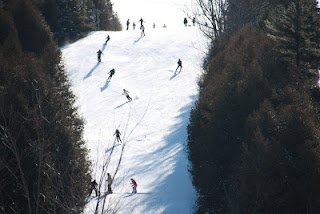 Preparing to descend Richards' Landing (the jump hill in its previous life),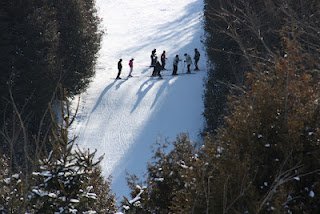 Whistler and T-bar 8,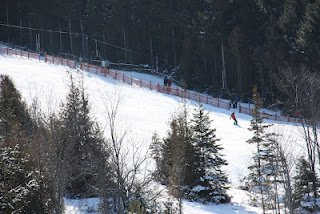 A quick lesson at the top of Rutherford's cut,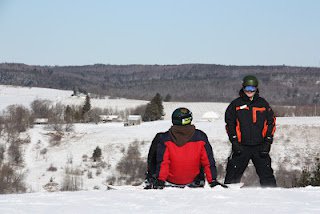 Rippin' up the Challenger,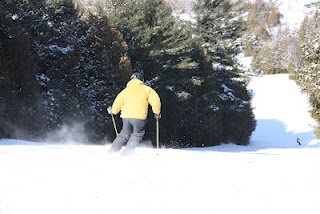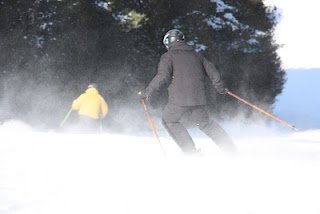 CSPS'er Al K. visiting our slopes from a far off club,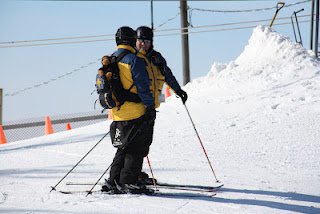 Over the hills and far away,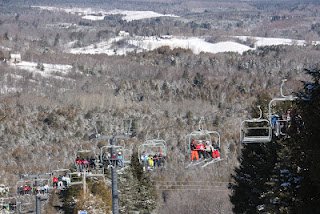 Getting some race practice in....it's "finals" season,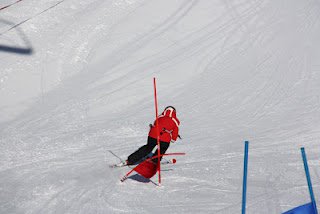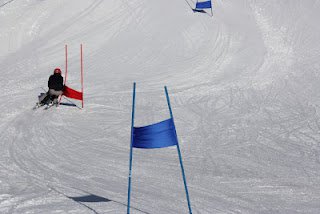 Everyday is a great day for learning,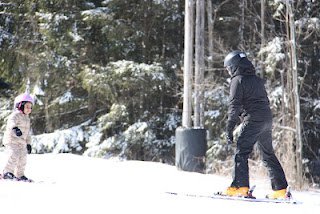 *** SEASON BLOWOUT! 50% OFF EVERYTHING IN STORE! If you've been waiting for the perfect time to buy some new ski or snowboard gear, this is it! Enjoy savings of 50% off on everything in-store including skis, snowboards, poles, underwear, outerwear and much more!Only at Brimacombe's Slopeside Retail Store. SAVE!50% on Skis, Snowboards, Bindings & Poles!50% on Jackets, Pants, Long Underwear & Gloves! 50% on EVERYTHING!!! Brimacombe's Slopeside Retail Store via Gate 4, 4098 Durham Road 9, Oronop: (905) 983-7669 ext. 226e: slopeside@brimacombe.ca Please note: Discounts cannot be combined with any other offers.All discounts based on Manufacturers Suggested Retail Price (MSL) *** BRIMACOMBE IS OPEN FAMILY DAY! Join us at Brimacombe for Family Day on Monday, February 20, 2012 from 9:00 am to 4:30 pm!PLUS.. Receive a FREE BOGO lift ticket coupon, for a return visit, with the purchase of two full-day lift tickets on Family Day!Buy any combination of two (2) Full Day Pee Wee, Student, Adult and/or Senior Brimacombe lift tickets at regular price on February 20, 2012 and receive one (1) Buy One, Get One Free lift ticket coupon, valid Tuesday to Friday from February 21 to March 9, 2012.While supplies last. Both lift tickets must be purchased in the same transaction***Tomorrow promises to be a carbon copy of today....celebrate FAMILY DAY with us here at the Brim and take home a swell goggle tan!