Wohh … I did not update this blog for 2 month now. The end of the winter season was anticipated due to bad conditions. What should be synonym of sooner holidays was not. A lot of assignment came to me this spring … look like jobs are like girlfriends or happiness: the more you look for it, the less you get it… but nevermind, i'm pleased of that situation, and i'm now in a rush with lot of very good summer project you 'll discover in september.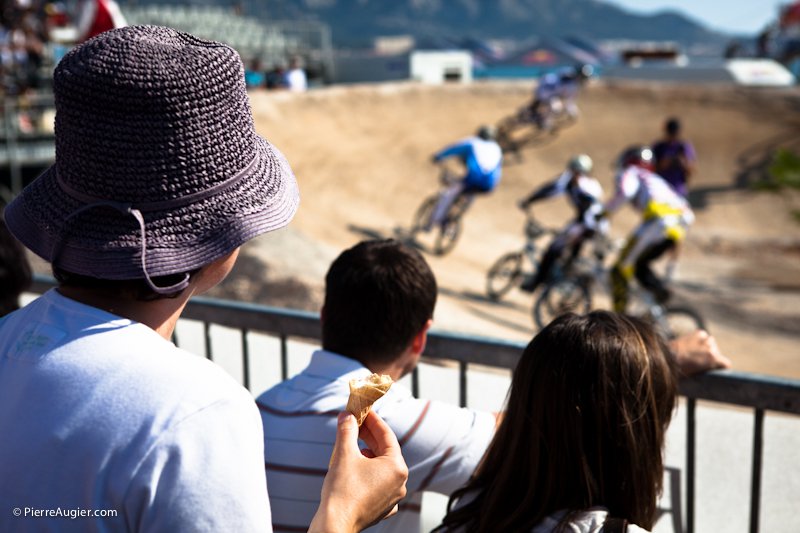 Women enjoying an icecream in an hot spring day, during the MassiliaBmx race
One of these spring assignment was a photo event coverage for SoulBmx Magazine at the Massilia Bmx Race, the bmx racing french cup. I never shoot race bmx but nevermind, that was the perfect opportunity to visit Marseille. As I'm living now far away from my home region, it's always a pleasure to come back and visit friends there. Marseille is also a very particular city with its own particular culture. Its surrounding offers many different activities: hiking, surf, funboarding (Carro is few km away from here ) … and also climbing in the Calanques (the french for rock inlet ? excuse my froggy english).
Maïre island, from Callelongue (
http://fr.wikipedia.org/wiki/%C3%8Ele_Ma%C3%AFre
)
So I joined Guillaume, an old friend met in Chambery during my computer science studies. As me, he give up with IT jobs to consecrate his time to his passion.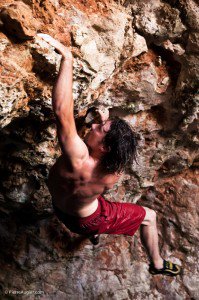 Guillaume passion is climbing. He lives in Callelongue, a tiny fisher harbor few kilometers away from the "pointe rouge", the south limit of Marseille. Callelongue is litteraly an haven of peace very close from the second french biggest city. It's also a dream spot for climbers with thousand of climbing way just next to the village, with a splendid view on the mediterranean sea. So Guillaume offered me to visit the blue cave, a deep water spot, 5 minuts away from his house, with his neighbour and a transient canadian couchsurfer.
It's late and as i need to sleep, I let the images speak for themselves and I hope they will give you the envy to visit this little piece of paradise. At least, I hope the visit will give you as much hapiness than me, Callelongue is the perfect sunday spot to get some fresh air after a long week of work.