Cover Photo: @eivindaanensen
You smell that shit? That's the smell of Opening Day, or maybe it's just me...anyways, resorts have opened up their white strips of death around the country for prime time rock skiing and the official opener for most of us is just a couple weeks away. Twig dropped yet another in depth Roofbox Review, this time on the Faction Prodigy 1.0, the unofficial Alex Hall ski. In the forums, one of you guys declared that skiing needs to become "G again". Member old-dirty11 countered his call out saying "Not sure if im supposed to wear Adidas everything OR pull out my 4xl black salomon pants from 2010." Strange times indeed in skiing on the style front. What will you be rocking this year?
Recently, Twig caught up with the Swiss enigma, Sami Ortlieb. Sämi is responsible for some of the most exciting and unique video content in skiing right now. Appearing in Level 1 movies the past few years, making his own mini movies at Zermatt, and whole lot more, Sami is killing it in the ski world.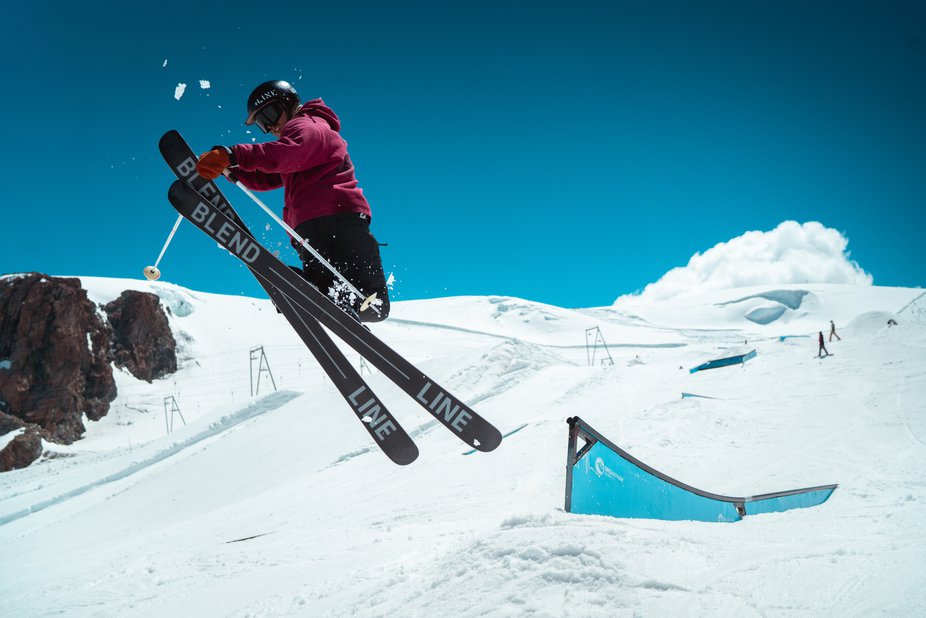 Photo: Daniel Loosli
It was a very heavy week for edits and mini movies dropping. Hunter Hess dropped a IG recap edit from the past winter, the SLC No Brakes crew are carrying on the tradition of what it means to live fast, all gas, no brakes, and BDog released the trailer for his movie dropping on November 8th.
Pow hounds Karl Fostvedt & Lucas Wachs teamed up with long time homie Jasper Newton to film an all out assault in the backcountry and they fucking delivered the goods. Seeing someone attack the pow like these two is mind boggling.
https://www.newschoolers.com/videos/watch/912784/Stray-DogsThe Finnish madmen of Ski or Die released the official 2018 death edit, ripe with plenty of face melting metal and crashes. Arguably one of the sickest events in skiing right now, they've put on an experience that rivals the late, great Orage Masters competitions.
https://www.newschoolers.com/videos/watch/912931/SKI-OR-DIE-2018---Official-Death-Edit
SLC based Vishnu showed off their fourth team movie, Pallet, which features a cameo from our own Gucciman7 and skiing from Cal Carson, Kysen Hall, Dylan Manley, Liam Angus, Lorin Daughton, Parviz Faiz and Luke Roberts putting out the homie vibes in the streets. It's always refreshing to see a homestyle-esque movie put out by a crew and I hope to see more from them going forward.
https://www.newschoolers.com/videos/watch/913095/PALLET---VISHNU-Team-Video
Last but certainly not least, Jonah Williams released his summer cut which made me rather delighted. We don't see too much from Jonah anymore but whenever we do, it's always fucking stellar skiing. The boy has the moves and that oh so smooth style to wrap it all together.
https://www.newschoolers.com/videos/watch/913277/Jonah-Williams---OLD-FASHIONED-HURGUSBURGUS