Cover Photo: Sami Ortlieb captures Will Wesson in front of The Horn
The news this week is there isn't much news. Comp season is over, the industry is in hibernation and the Newschoolers team has spread itself across the globe in search of what is left of winter. I'm in Zermatt which has a ridiculous spring setup going on (get out here if you can), Krotch is presumed dead at Ski Or Die and Evan is at Sierra for SuperUnknown (more on that soon).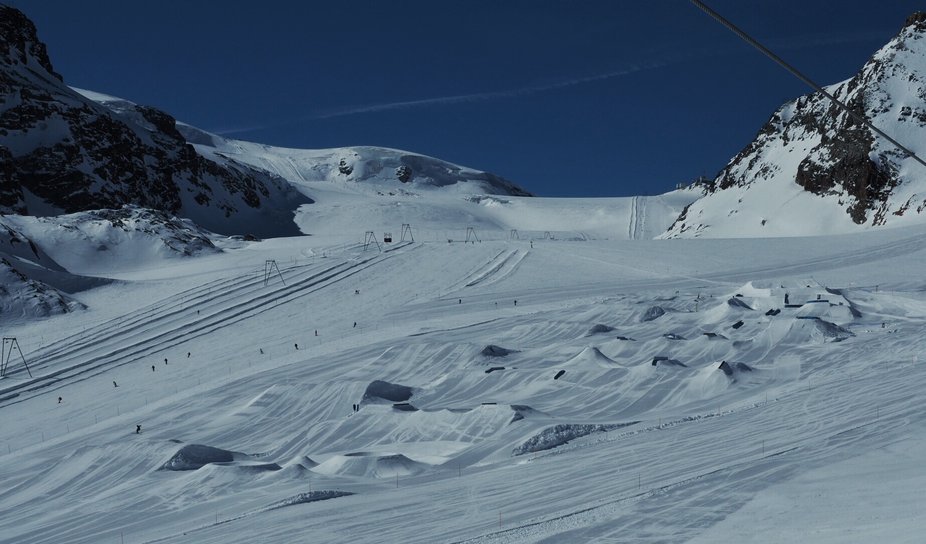 In the world of the 'gram, Alex Hall has been doing crazy things in a quarter pipe, stomping both cork 3 and switch cork 3. They could be NBDs, I don't remember seeing them before, either way he continues to mess with our heads.
https://www.instagram.com/p/BTNT_XAjrab/?taken-by=alexhallskiing
On the subject of mind bending tricks, Peyben had more than a couple in his latest 'In The Park' cut. Haters gonna hate but he has a unique vision.
http://www.newschoolers.com/videos/watch/866321/Peyben-In-the-park-2
And on the subject of visions (that link game!) the Keesh boys certainly have one. Antti is absolutely killing it right now and deservedly gets a lot of the credit but the whole crew is doing insane things. Elias Syrja is next on the 'going to blow up' list for sure.
http://www.newschoolers.com/videos/watch/866211/KEESH-VISION
The last week has actually been a stellar one for edits despite the fact that we're getting pretty late in the season now. I had a really hard time narrowing this down to a reasonable length. I ruled out Lupe's 15-16 edit purely on the basis that the shots had already been released in his movie but it's a banger. Then there was a whole raft of crazy park edits, including Bad Meets Evil's 'Frontier Psychiatry' and Quinn Wolferman and Jake Mageau mobbing the park together with mad style. But I've somewhat arbitrarily decided to go with two other park cuts the first of which, the newest Brighton PDF Files, contains some ridiculous 50-50 combos from Will Wesson.
http://www.newschoolers.com/videos/watch/866038/Brighton-PDF-Files-Episode-2-3
The other has shots from PK Hunder and the rarity of that sentence is reason enough to pick it in itself. But the skiing is also insane and much of it comes from people you rarely hear about. There is so much talent in Scandinavia right now it's ridiculous.
http://www.newschoolers.com/videos/watch/866435/FAST-LAPS---Trysil
The ender spot belongs to none other than The Hood Crew. They might not have won 10k with this edit but it's some good family entertainment and crazy skiing. With snow falling on much of Europe in the coming week, some pow inspiration is just what we need. Winter isn't done just yet.
http://www.newschoolers.com/videos/watch/866119/The--10-000-Edit--Hood-Crew-WSSF-Intersection