Cover photo by Carlo Mion
The Gagnier dynasty is unmatched. The three brothers have each elevated skiing to a new level in their own unique way, starting in the streets. Then Charles set the competition world on fire, winning an X Games gold in the process. We recently spoke the youngest of the trio, Vini, who achieved that same honor a full ten years after his big brother. But could he have had more silverware? He has his say on how he was judged in comps. The conversation covers broken backs, staying true to himself and even South Park! We finally get an answer on who's the best skier in the Gagnier family!
_
Where and when did you first get on skis? Which skiers did you look up to growing up?
I was about 9-10 months old and it was at my home resort Mont-Sainte-Anne. I looked up to many skiers, in the early days my favorites were JF Cusson, Vinnie Dorion, and JP Auclair because they were from Québec and they created the sport. Candide Thovex became my favorite soon after. I thought Jon Olsson was the best at jumps for a long time until he got on JLinderberg (I could not stand the pink suit), also Dave Crichton, Tanner Rainville, Mickael Deschenaux, and Phil Larose had the most style in my eyes.
Were you competitive with your brothers? Did that encourage creativity/innovation/ different ways to approach tricks? Not at all, I'm 12 years younger than Antoine and 8 years younger than Charles, I was always too young for that. I looked up to them and had the best mentors anyone could ask for. They had a different vision and ways of doing tricks than anyone at the time. I knew from a young age what to do to stand out from the rest.
Who is the best skier in the family and why?
Antoine is Yoda, Charles is Obi-Wan Kenobi and I'm more of a Luke Skywalker. Antoine is the mastermind behind most of what the Gagnier style is known to be… Charles was the most dominant in competitions of his time, had more tricks than anyone, a greater variety, plus he's one of the goats of street skiing. I'm still learning, I try to take what both my masters taught me and add on to it so I can pass it on to Rey in a decade. To get back to the question, Charles is the best!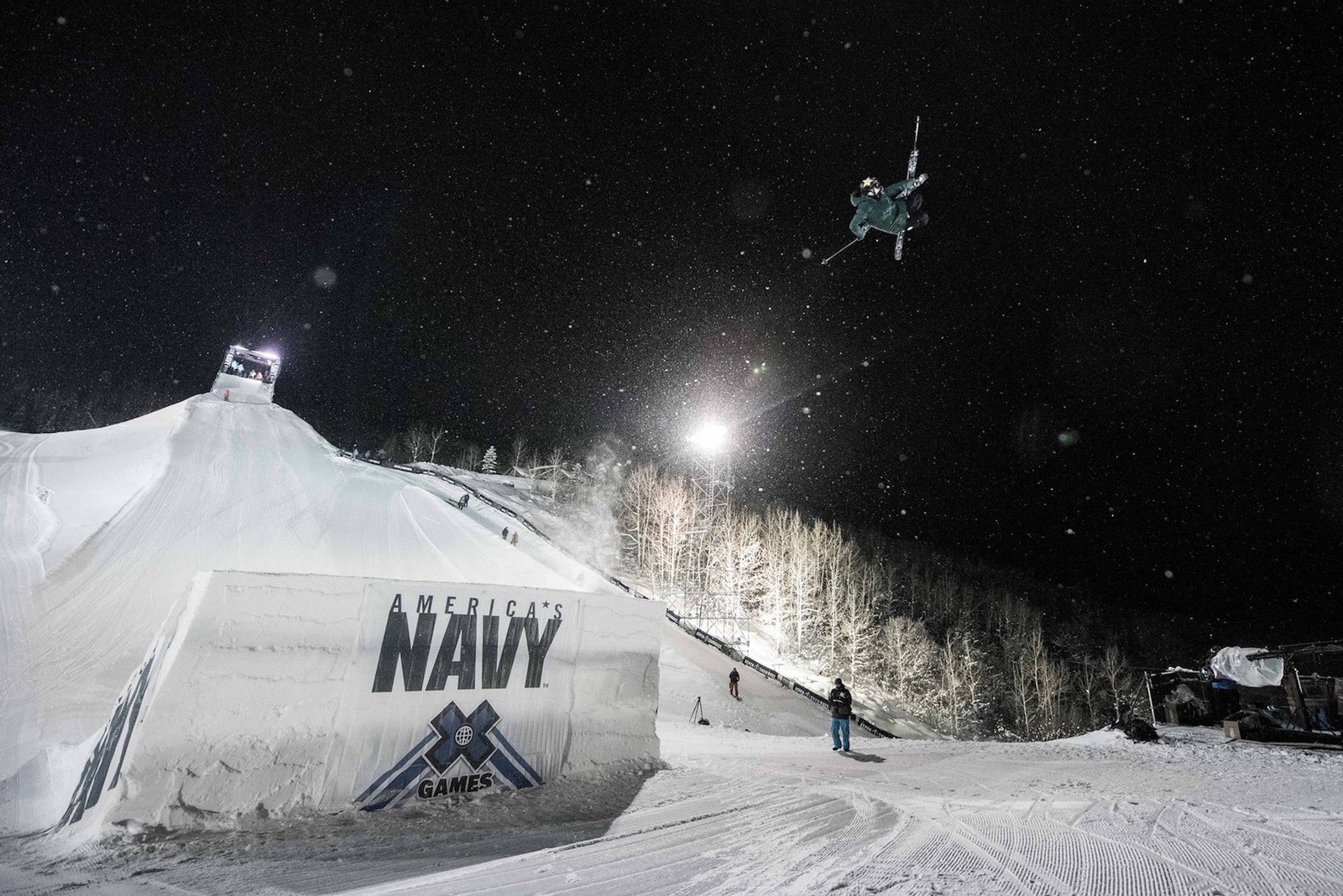 Not an easy guy to judge, but we know it looks unreal. Credit: Rachel Bock
_
Your approach to contests was always to do things differently to everyone else. Do you think you usually got the scores you deserved or did judges ever 'not get it'? Do you think there is a lack of uniqueness in the comp scene these days?
Sometimes I got the scores I deserved but most of the time not. Unless I did something new for the first time, and even then I'd still get beat by a trick we've seen 4 years prior. The judges judge from what they know, what they've seen and what makes mathematically sense to them, they don't have close to the same freeski knowledge that I have. Comps could be more unique but it's up to the judges to give points where they are earned, they decide where the progression goes.
Does recovery from a broken back make it easier, mentally, to deal with/recover from other injuries?
Of course, there is nothing harder mentally than coming back from a broken back and spinal cord injury, I was lucky enough to just bruise my spinal cord but I still had to learn how to stand up and walk again. That whole injury was more about my future as a person and if I would have a normal life. That recovery taught me to be patient and to never give up. My back to back ACL surgeries (2017-2018) was different but just as tough. The knee injuries were about my future as a professional skier and if I was ever going to be back to the level I was at prior. I pretty much lost 2 seasons in a row and I knew that my competitive comeback would not be happening so soon. But at least you hear a lot about people coming back from ACL injuries but not so much for a broken back… I hope to be an inspiration for whoever goes through the same stuff I went through.
What would you say was the highlight of your career so far? X Games gold in 2015 stands out on the comp side but are there things you're more proud of?
On the comp side of things for sure that is my highlight because it was my childhood dream and with everything I had gone through in the 9 months prior, it made it the sweetest victory I'll most likely ever enjoy. I'm also proud of staying true to myself and the way I ski, and not copying others and becoming a comp jock or a robot.
Is it harder to find the sponsorship deals to pay the bills than it used to be? If so, why do you think things have changed?
Thanks to my current sponsors Rockstar Energy, O'Neill, and Salomon, I'm grateful to have them support me through the good and the bad but overall it is harder than what it was in my brothers' era. There are a lot more good skiers nowadays than 10-15 years ago but I just blame the Olympics, the sport was in better shape before they showed up.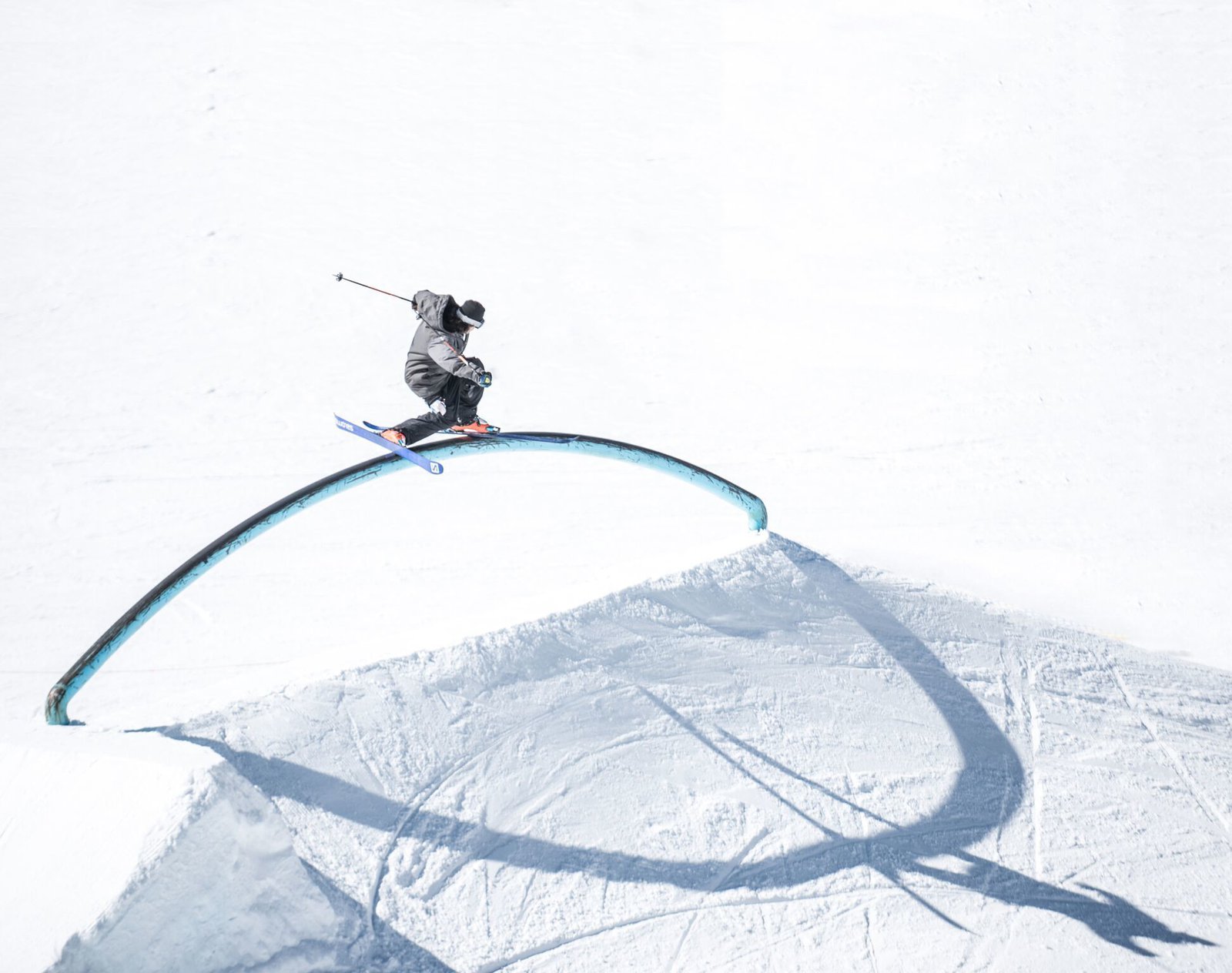 That trademark Vini Cash style. Credit: Rachel Bock
_
Will we see you out in the streets again/filming parts?
I would love to hit streets, I always wanted to have a full part with a mix of everything, so hopefully, sometime in the near future, I can get that done!!
You have been judging movies at iF3 for a number of years. Would you ever consider judging regular comps?
Nah, I'm not interested in judging regular comps but if I get to compete and judge myself than maybe…. lol.
What are your plans for winter 19/20? Any longer-term goals?
I plan on moving to Whistler with my girlfriend for the winter. I will try to get in the backcountry, learn a lot and get some shots!! I'd love to get invited to the X Games again, but that's out of my power. I would be down to compete in some world cups too but that won't happen because I haven't competed in FIS events in 3 years.
What do you like to do when you're not skiing? Do you have any passions off the hill?
Spend time with my family, my nephews, and nieces. My biggest passion outside of skiing is probably watching American football and basketball or just sports in general.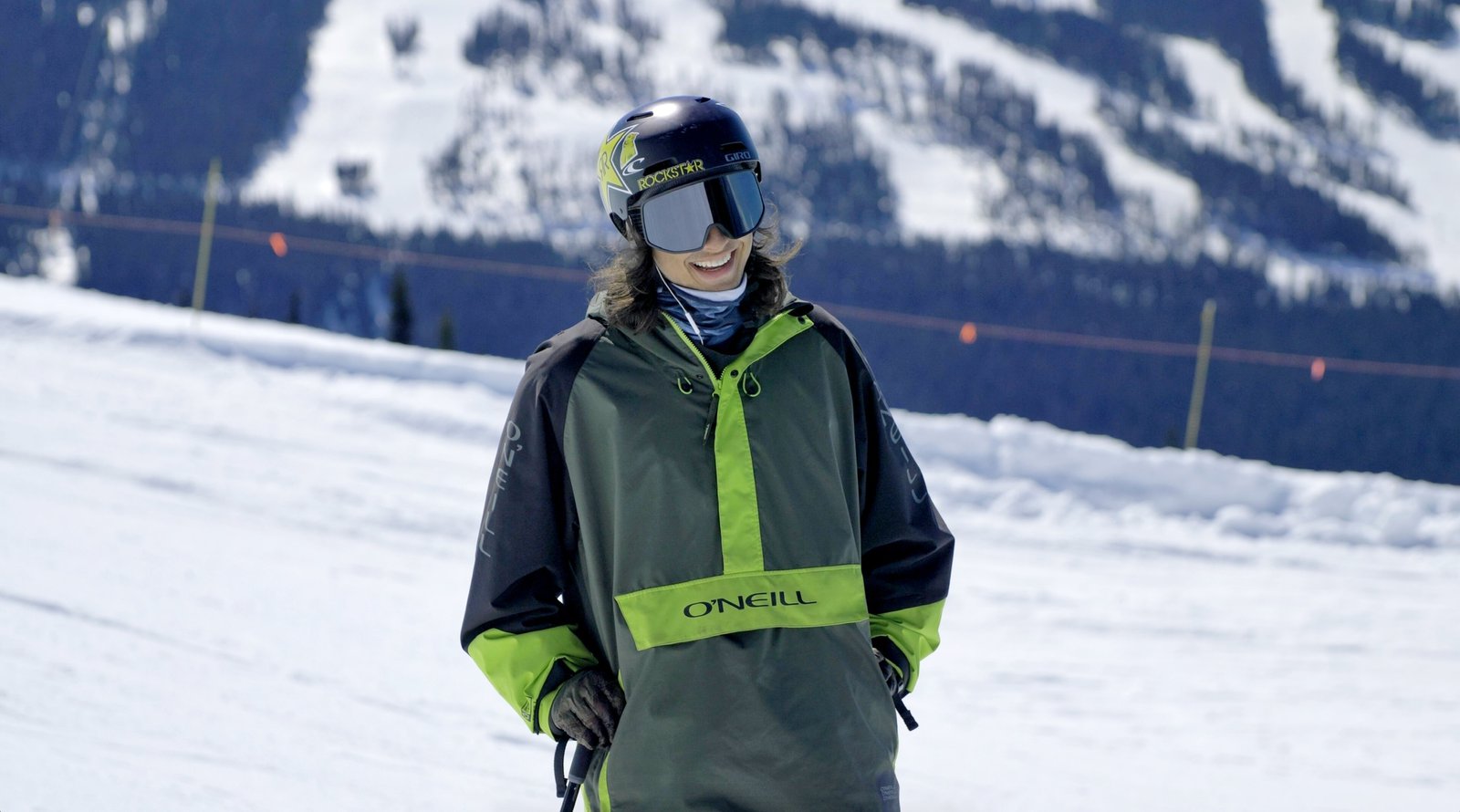 All Smiles Credit: Carlo Mion
_
Before we finish up a few quick ones...
Anything you'd like to tell the Newschoolers community? Mr. Bishop is a funny guy.
What's the craziest thing that happened to you in the past year? I ran out of gas in Saskatchewan driving across Canada.
Your song selection for edits has always been...interesting, to say the least, any reason for that? Whatever puts a smile on my face or gets me stoked is what I like. Some good hip hop from time to time is good too!
...and your favorite:
Trick: Sw cork 7 lead tail/sw cork 5 lead mute, I can tweak those grabs, and tweaking is the best feeling there is.
Trip: Fiji with my boys Napes and Jaahs
Track: Any song from South Park