There's been at least four blog entries written about this so I figured, why not add mine to the bunch? Here is a picture of Henrik Lampert's famed haircut that's sweeping the nation (actually Henrik is sweeping the nation! Catch him Collegiate Nationals on CBS!), the famous Tonyhawk.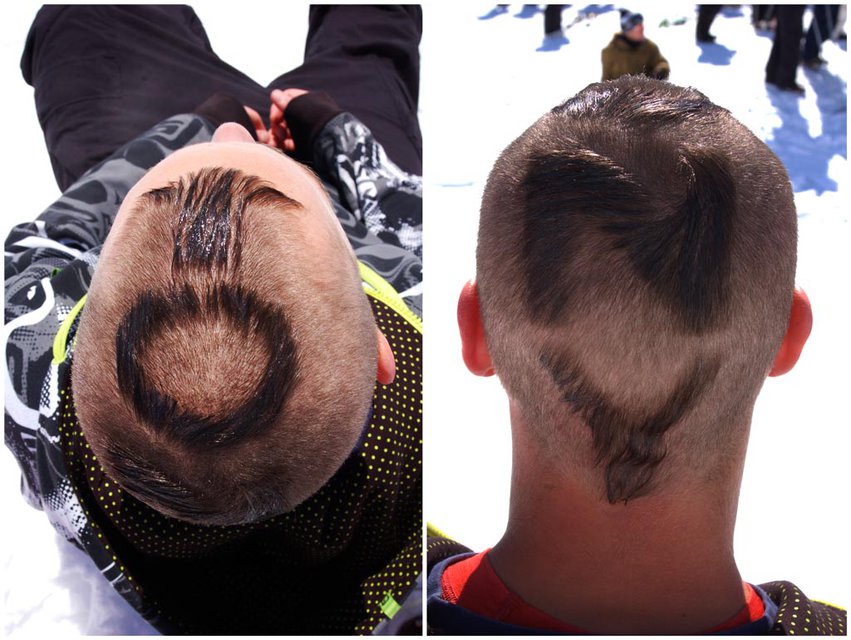 photo: Dave Amirault
*Note* It's not a mohawk - It's a Tonyhawk
Here's a list of other blogs praising the amazing Tonyhawk:
- Dave Amirault
- John Symms
- and of course the man himself, Henrik Lampert
While we're at it, here's some other sweet links to visit from the ski blogosphere:
- Shay Williams
- Chris Benchetler
- Mike Riddle
- Grete Eliassen
- Tim Russell
- Mike Thomas
Enjoy! I'll be at Loon Mountain this weekend for the NS Hostile Takeover. Join me in some good 'ol east coast skiing, spring fun, madness!
-MR
P.S. Loads more blog entries coming soon and hopefully a kick ass video from Loon this weekend so if you see me, run up, say hi, and get in the video!