Sure, the Swiss Freeski Team are pretty stacked when it comes time to throw down on the Olympic slopestyle course but with practice still a day away, they're showing off their hilarious side on their Instagram pages. If these aren't sports already, hopefully by 2022 we will be seeing the Swiss team sweep them all.
https://www.instagram.com/p/BfFq2VfAcCj/?taken-by=buhsch
https://www.instagram.com/p/BfAo0kDAB1f/?taken-by=buhsch
After Fabian took the web by storm with his escalator antics, Lindsey Vonn wanted to join in on the action.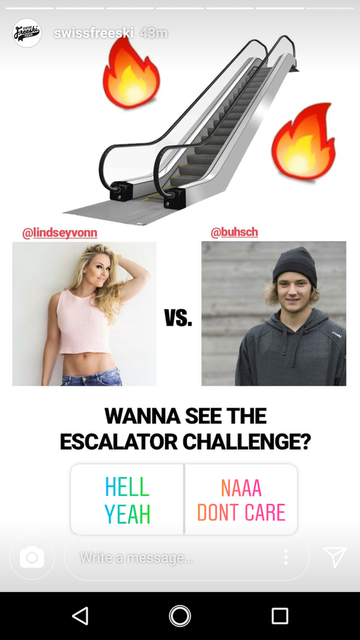 According to Swiss Freeski, Lindsey "maybe" responded so we will have to wait and see if the matchup goes down.