If you?ve clicked this link and are wondering who the heck is this, then let me fill you in. My name?s Rob Heule, I come from beautiful Calgary Alberta, I?m 18 years of age, been skiing since I was 2, and started riding for Surface at the start of the year.
Now that you know who I am, let me tell you about my season. This past summer I was lucky enough to travel to Wanaka, New Zealand with my little brother, family, and friends from home. Being able to shred all summer long was a dream come true. Got to ride lots of park, and even ride a little pow, NZ rocks!After returning to Calgary I enjoyed what little summer weather was left, did a little water ramping to get ready for the North American winter. Early season is one of my favorite times of the year. Luckily Calgary received some early snowfalls and I was riding my skis again by mid October. Snow in the city means only one thing. Handrails. Even though Calgary has been featured in countless ski and snowboard films, there are still some hidden gems that only the locals now about. Then came opening days; Sunshine Village and Revelstoke, which provided me and my friends with some of the best powder skiing this season.After a greasy October and November I traveled by Cadillac Escalade (thanks Dane) down to Breckenridge, Colorado for some Park/Halfpipe rippin? with my $299 Summit pass. Unfortunately I didn?t qualify for the Winter Dew Tour Halfpipe contest, but still had a blast ripping park and enjoying some of the longest park laps ever at Keystone and Breckenridge. Check out what went down in Colorado here!Rob Colorado 09' from Rob Heule on Vimeo.Christmas time rolled around pretty quickly, and I spent the holidays riding some more powder snow at Fernie Alpine Resort. Shortly after the holidays, Joel ?Jah Raven? Whalen and I embarked on the ?Surface Canadian Demo Tour? traveling across Alberta, and B.C. The main objective of the trip, in the words of Joel was to ?hustle Surface Skis to little children."Quick Cut - Surface Demo Tour Does Fernie from Jah Raven Creation on Vimeo.After some wicked days with new friends Eliel Hindert & Shayne Metos, and a few too many hot dogs, I decided to depart for the ?City of Champions?, Edmonton, Alberta with my boys Dane Ulsifer and David Cote. We met up with friend/cinematographer Kyle Sanborn. After 4 days and nights of straight greasin?, here?s what we created:The Edmonton Edit from Kyle Sanborn on Vimeo.Completely satisfied with my trip to Edmonton, I drove back down to Colorado/ Utah for a second time, this time solo. 21 hours later, I was shreddin? Breckenridge tables, and Copper Mtn. pipe, getting ready for the Aspen Open.
After getting my pass taken away by ski patrol on our one and only day of training, I was forced to make a quick wardrobe change, and hike the pipe for the rest of the afternoon. It turned out to be one of the most exhilarating afternoons of my season because I tried my first double in the pipe. On my way back from Aspen I took a quick detour through SLC, and checked out Surface Headquarters. I had a few beautiful sunny days at Brighton Resort, and Park City. Thanks to my tour guides Josh Bishop & Shayne. Back home for a week of rest then off to Switzerland for the European Freeski Open. Or so I thought. After arriving in sunny LAAX, and placing 4th in Half pipe qualifying, the weather took a turn for the worse resulting in the cancellation of both the Slopestyle and Pipe events. Huge bummer, but lucky for me I was headed to Spain to meet up with my homies Jaime Puigdengoles and Pako Bengurel. I stayed for week of shooting at the annual Spanish park shoot called Voodoo Ride. Super fun setup, and awesome people!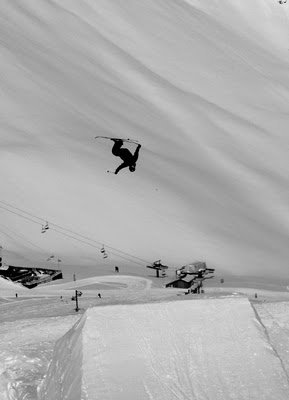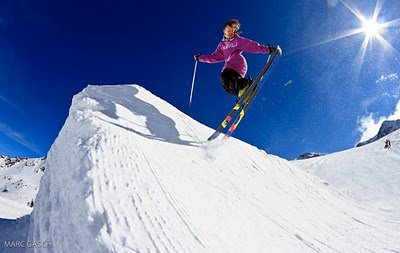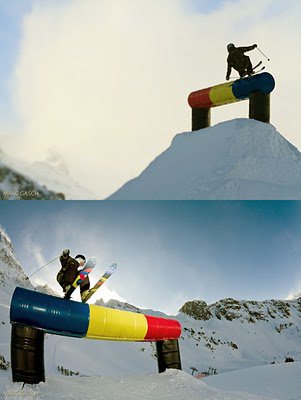 I flew home from Spain and went straight back to Fernie to meet up with Joel and ski some unexpected springtime powder with my friends. Went out for my first 2 days of sledding, and topped it off with an amazing day of cat skiing courtesy of Island Lake Lodge.Then it was off to Whistler B.C. for the Orage Masters and World Ski Invitational Halfpipe contest. This was one of the most fun and successful trips of my season. I got to meet the rest of the Surface team, ski some wicked spring park, practice some more dub flat 9?s in the pipe, placed 10th in the contest, and won the Super Hit contest. Thanks to everyone that voted for me!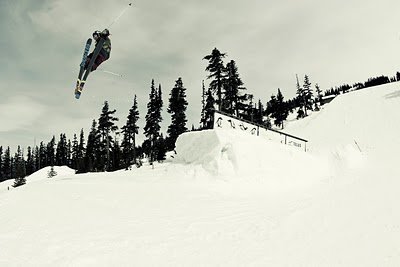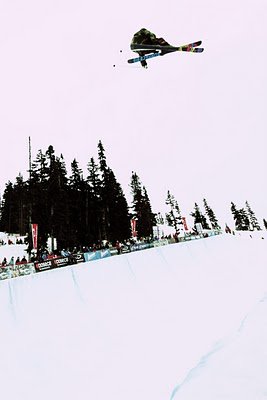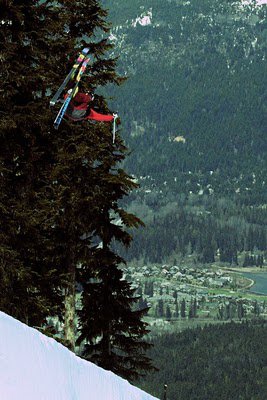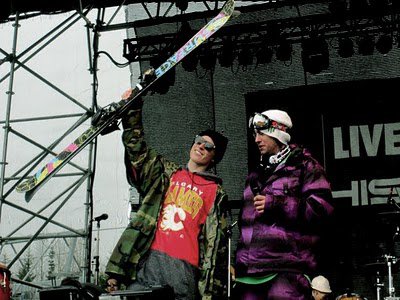 Whistler was a great way to cap off an amazing season. The last few weeks I?ve been trying to get as much spring skiing in at Sunshine Village as possible before all the snow melts! They have by far the best park setup in Alberta, so if you ever get the chance, go check it out. And if you don?t believe me, see for yourself.Rob & Sandy at Sunshine Vol.II from Rob Heule on Vimeo.Hopefully everyone out there had an amazing winter! See you out on the slopes! Big thanks to Mom and Dad, everyone at Surface, Joystick, Jay, Dave, Dane, Joel, Ben, Sandy, Kelsey, and everyone else I ripped with this winter, wouldn?t have been as fun without ya!Rob Heule from Rob Heule on Vimeo. - Rob
var gaJsHost = (("https:" == document.location.protocol) ? "https://ssl." : "http://www.");
document.write(unescape("%3Cscript src='" + gaJsHost + "google-analytics.com/ga.js' type='text/javascript'%3E%3C/script%3E"));
try {
var pageTracker = _gat._getTracker("UA-16248534-1");
pageTracker._trackPageview();
} catch(err) {}