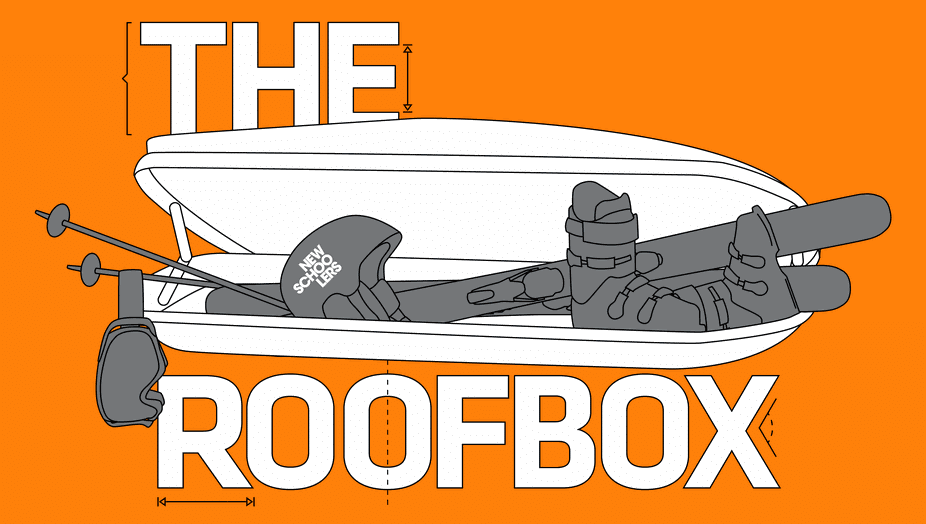 [Editor's Note: Our review was conducted on the 16/17 K2 Poacher, which remains unchanged for '20-21, except for the graphics].
The Roofbox is back with one aim: No bullshit, in-depth ski reviews, by ski bums for ski bums. No sponsored athletes, no 'we took 3 runs at a ski test'. Brands send us the sticks and we spend a solid chunk of our own seasons shredding them. Then when, and only when, we've spent enough time on a ski to judge it fully, we tell you what we honestly think about the pros and cons of a ski and who we think it will work for. It's a matter of pride for us that 'NS Tested 'means something and that we advise you as best as possible what you should be slinging in your roofbox.
Ski: K2 Poacher
Length skied: 177cm
Tip-Tail Length (Straight Tape): 174.5cm
Shape: 124-96-118
Measured weight (each ski): 2058g/2071g
Mount: True Centre
Binding: Tyrolia Attack 13
Days skied: 30+
Reviewer height/weight: 5'9, 145lbs
Review Location(s): Saas-Fee, San Isidro (Asturias, Spain), Hemel Hempstead
Conditions skied: Slush, shallow pow, refrozen-rained-on-shite, crud, indoor
K2's theme for 2017 is simplification. Last season in their park/all mountain jib line there were three widths of Shreditors (92/102/112) and the Domains. This year they have dropped the lot and replaced them with just two skis: The Poacher and The Marksman. Broadly speaking the Poacher blends elements of the Domain, Shreditor 92 and the 102 to form the narrower of the two new skis, and the Marksman takes over from the 102 and the 112.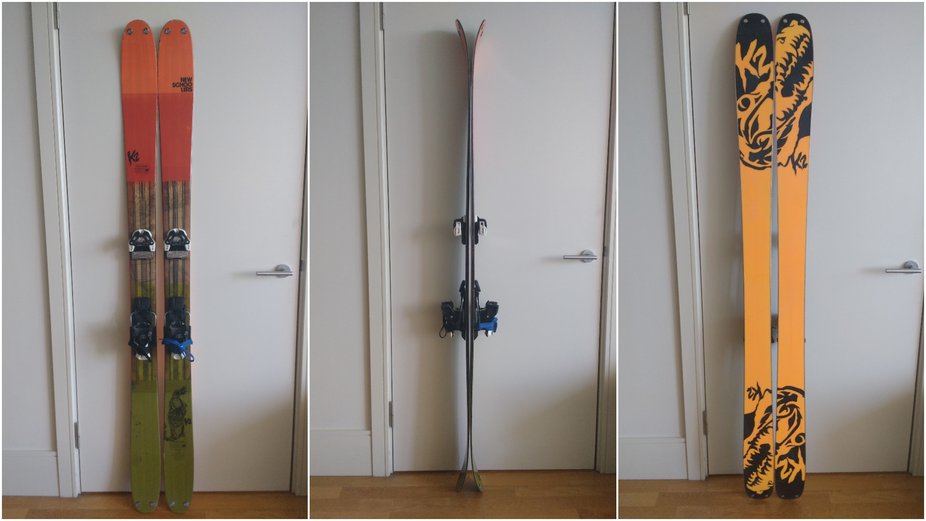 The Poacher's 96mm waist fits right in between the Domain (90mm) and the 102s. The rocker profile is mixture of all three: longer and higher rocker than the 92/Domain, shorter and lower rocker than the 102. And then there's the cambered section, lower than the 92 but not flat like the Domain. The flex is closest to the Shreditor 92 but the added rocker makes the Poacher feel more playful to me.
Having spent a significant amount of time on all three of the Poacher's predecessors, I can see the reasoning behind K2s design. I actually quite enjoyed aspects of all three. But the Domain was on the narrow side and that extruded base was too slow. The 92 was too stiff/cambered to be playful and although it skied nicely I found it dull. The 102 was tons of fun. Super playful but a bit unwieldy as a jib ski and scarily soft if you got things a little wrong. The Poacher is more or less designed to answer all of these complaints. So does it work?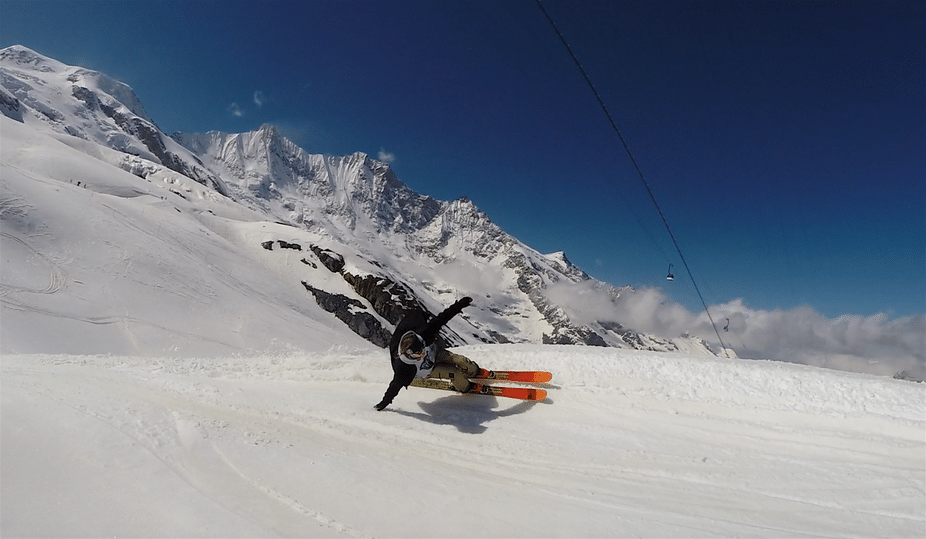 Short answer: Pretty much. I usually try not to reveal my opinion so early in a review but I really did love these skis on the mountain. In fact, they were probably the ski which most surprised me out of anything I skied this year. I almost never like stiff skis and 96mm is on the very narrow end of what I've typically enjoyed. In fact on the first chair up with these on my feet, I was expecting to hate them and plotting my the shortest return route to the test centre I was skiing from that day. Predictably, they absolutely rip on groomers, at least compared to the midfat soft skis I usually ride day to day, they are nice and torsionally stiff too which helps them hold a decent edge, even detuned. And they are nice and stable on jumps too. These are characteristics to be expected of a stiffer park ski and that's where my enjoyment of stiffer skis usually ends.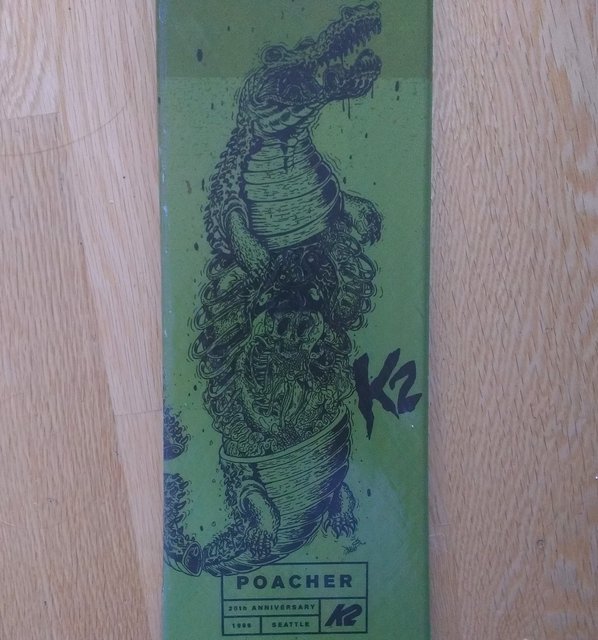 But despite being on the stiffer end of the park ski spectrum, these offer so much more. The profile I described earlier, with a low camber and significant rocker length makes these happy enough to swivel and smear turns. It also makes them butterable, I don't have much problem getting them to flex or holding them in that flexed position despite being what most park skiers at least, would consider a stiff ski. The flex is nice and damp, which means they aren't all that poppy but they are very predictable and that's a tradeoff I prefer. Sure they are more work to butter than say, a Shreditor 102, but if you already have the technique down, these are plenty playful enough in most situations. The added bonus on the butter front is that pretty much no matter how much weight or speed you throw at them, they aren't going to flex out and dump you on your face. The one time you do feel the stiffness is when trying to play around at low speeds. I noticed this most indoors at the Snow Centre where speed is in short supply. I suddenly had some issues getting the skis to flex and pivot, but you can work around this by throwing more force at them and they are still my ski of choice for indoor shredding at the moment.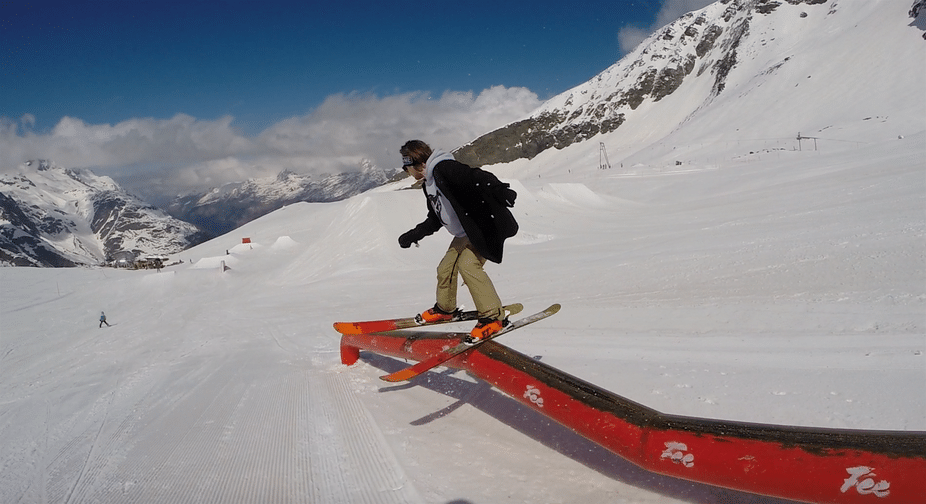 In my experience so far, they also hold up really well. I detune my edges heavily when I mount my skis but even so I usually see edge cracks in the thirty or so days time I've ridden these, and so far I have no significant damage. I've seen minor topsheet damage but no more than I'd consider normal. Durability is always a really tricky thing to comment on, because you only ever ski one pair of samples but as far as I can tell in the 40 days I've got on them, these are some of the toughest skis I've skied.
The shape, which borrows from all mountain skis, works well in soft snow too. In fact, for the width, they actually handle soft cruddy snow really well and the stiff flex helps to power through when the going gets tough. I had a lot of fun on them when six inches had fallen on the park. I even took them for a couple of freeride laps in Zermatt
when I was surprised to find leftover pockets of freshies on a visit and they felt really comfortable. As such, they aren't really a park ski in the traditional sense. More a powerful jack of all trades, jib weapon.
http://www.newschoolers.com/videos/watch/837638/K2-Poacher-Review-Clips
Random clips from skiing the Poachers in various spots
So they rip all mountain, they seem tough and they're loose enough to be fun when playing around. Sounds like they are flawless right? Not quite. For one thing they are fairly heavy at over 2,000g per ski in a 176. You can actually feel that difference in the air, in that they don't whip round as quickly or easily as the competition. Now this is a typical K2 ski 'issue' which is more of a sacrifice they seem to consciously make for durability. Personally, I like to feel the skis on my feet so I don't find this a big issue, especially given that the Poacher is narrower than what I usually ski. Technical tricks have never been my priority, so this isn't an issue for me but if it is the direction you want to go with your skiing, you might benefit from a lighter ski. But then you probably wouldn't want a 96mm waist anyway. The bases, which are at least sintered rather than extruded used on the Domain and many other K2 park skis in the past, nonetheless struck me as on the slow side (though definitely better than the extruded Domains).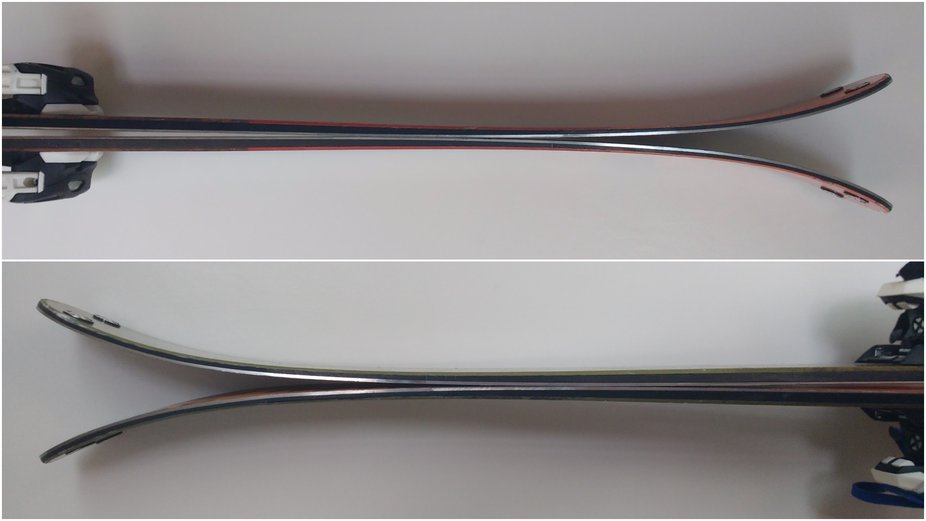 But that's about all I can come up with to criticize. If I was re-designing them for my personal tastes, I'd probably make these 4mm wider in all dimensions, just to give them a little extra versatility. In the ideal world, I'd like to see this flex and rocker profile, applied to say a 90mm and a 100mm ski instead of one ski that splits those widths. But dreaming aside, I wouldn't hesitate to buy these if I was looking for a ski to ski every day somewhere it doesn't snow a ton. The same is true if I were looking for the narrow ski in a two ski quiver. If you know you have a preference for a super snappy, lightweight, or super soft skis these probably won't be for you. But basically, K2 have come up with a gem with the Poacher, I really do love them. Try a pair if you can, you might be surprised too.
Shop For k2 poacher

Merchant

Sale Price

Retail Price
Shop For k2 poacher

Merchant

Sale Price

Retail Price
Skied the K2 Poacher? Let us know what you think and add your review in our review section:
http://www.newschoolers.com/reviews/4519/Poacher
Follow my insta to check out what I'm reviewing at the moment: @twig_spens
Next up: Line Honey Badger