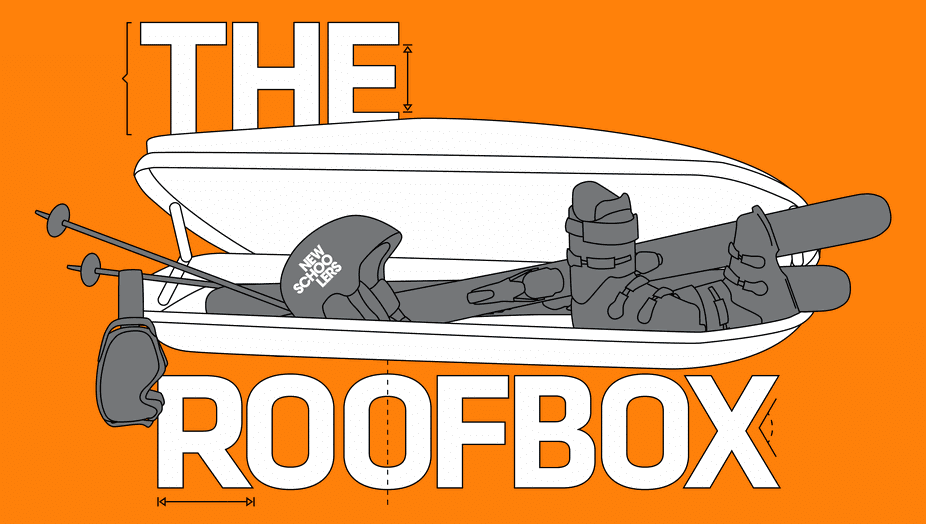 [Editor's Note: Our review was conducted on the 16/17 Line Tom Wallisch Pro, which is unchanged for 2019-20, except for the graphics].
The Roofbox is back with one aim: No bullshit, in-depth ski reviews, by ski bums for ski bums. No sponsored athletes, no 'we took 3 runs at a ski test'. Brands send us the sticks and we spend a solid chunk of our own seasons shredding them. Then when, and only when, we've spent enough time on a ski to judge it fully, we tell you what we honestly think about the pros and cons of a ski and who we think it will work for. It's a matter of pride for us that 'NS Tested 'means something and that we advise you as best as possible what you should be slinging in your roofbox. Welcome to this one about the Tom Wallisch Skis.
Ski: Line Tom Wallisch Pro
Length skied: 178cm
Tip-Tail Length (Straight Tape): 177.3cm
Shape: 117-90-112
Mount: -3cm and center
Binding: Marker Squire
Days skied: 20+
Reviewer height/weight: 5'11, 160lbs
Review Location(s): Whistler, Canada
Conditions skied: Open pow, trees, park, groomers.
There is not much the Newschoolers community wholeheartedly agrees on. Style vs tech, soft skis vs stiff, even east vs west; everyone has an opinion.
One thing almost everyone can agree on though, Tom Wallisch is king. Few riders gain the respect of the NS community in the way he does, so when in the fall of 2014, Tom announced he was leaving long-term ski sponsor Scott, the NS community went into overdrive.
Who would Tom be skiing for? Would it be a small independent company, Boone perhaps, or would he make the move to one of the big players. In the forums nearly every brand got thrown into the mix as the perfect fit for him.
It was not until Sam Turner broke the news in November 2014 that the identity of Tom's new home would be known, who else but one of the OG freeski brands; Line Skis. Most people agreed it was a perfect fit and in no time the speculation switched to what Tom would be riding and how long it would be, until we saw a Twall pro model.
Line themselves stated: "Before the ink was dry on Tom's contract we started thinking, then sketching, then prototyping, testing and finally skiing on what was to become the most anticipated ski release of this decade."
A fairly bold claim, but one which to NS seemed fairly accurate. We would have to wait until January 2016 to get our first look at the new skis, and the initial signs did indeed look as though Line and Twall had created something special.
Seeing a ski on the wall of a trade show and actually getting it on snow for a rip are two very different things though.
Luckily for me I didn't have to wait long to get a pair on my feet. While working at a dealer demo in February I got my first chance to try them out. Initially it was just going to be a quick rip (I work for a different brand, so had got out of testing skis for the most part) but these skis were special, and I knew straight away I wanted more time on them; plus I knew you guys would all want the low down.
So after asking nicely, a fresh new pair was delivered to the shop and I was set to test one of the most anticipated skis of the season.
But before anything else, who better to ask about the new skis then Tom himself. A few emails later and Tom had supplied me with all the info, so in his own words this is how the Twall came to be: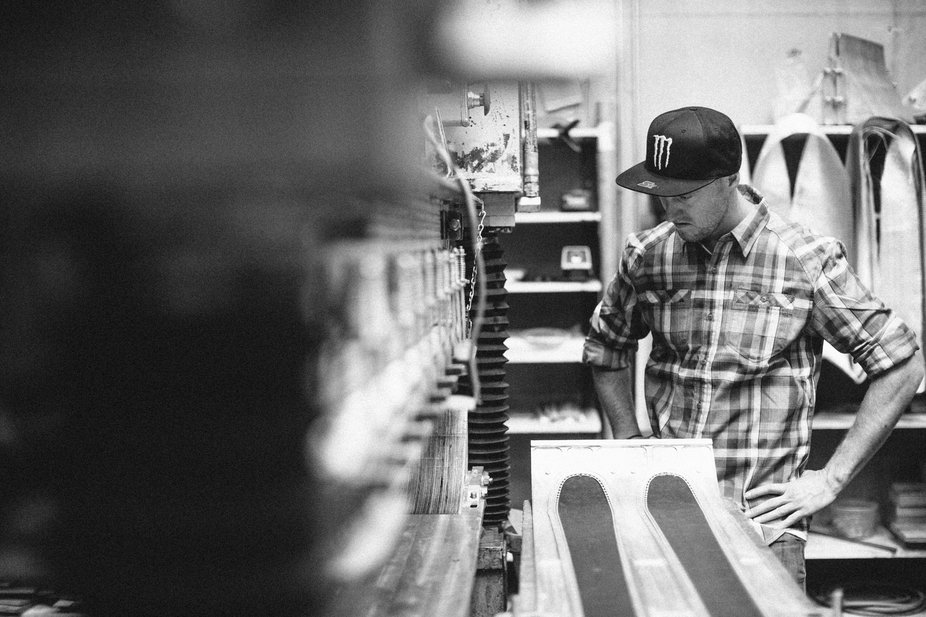 Tom P: Moving to Line, was a pro model ski part of the deal they offered?
Tom W: Definitely part of the deal. Just the opportunity to work with excited ski engineers to design anything I wanted was a big point for me. I've always been inspired by what Pollard has done with Line and all the success he's had designing skis. The process is so fascinating and exciting.
Tom P: Was the way Line skis ride a big part in your decision to move?
Tom W: Definitely I did a lot of ski testing before switching. I rode lots of different skis and loved the way Line skis shred and the variety of skis they offer. There's a ski for every type of snow and any feature.
Tom P: How much time have you spent on Line skis over the years?
Tom W: Line Skis were actually my first twin tips. I rode on Lines for the first two or three years of my time skiing park when I was a kid. I loved them. It's awesome to be back riding Line.
Tom P: The new ski is based on the Chronic, so I'm guessing that is a ski you enjoyed riding. What about the Chronic, or other skis in the Line range did you like?
Tom W: Yep, my new ski combines a lot of things I really liked from the Chronic and the Tigersnake. I love the Chronic as an overall 'do anything' ski, it's just easy and fun to ride. I also really liked the tapered tip and tail of the Tigersnake, so I chose to integrate that into my ski. It drastically reduces swing weight and makes it so fun and quick on rails.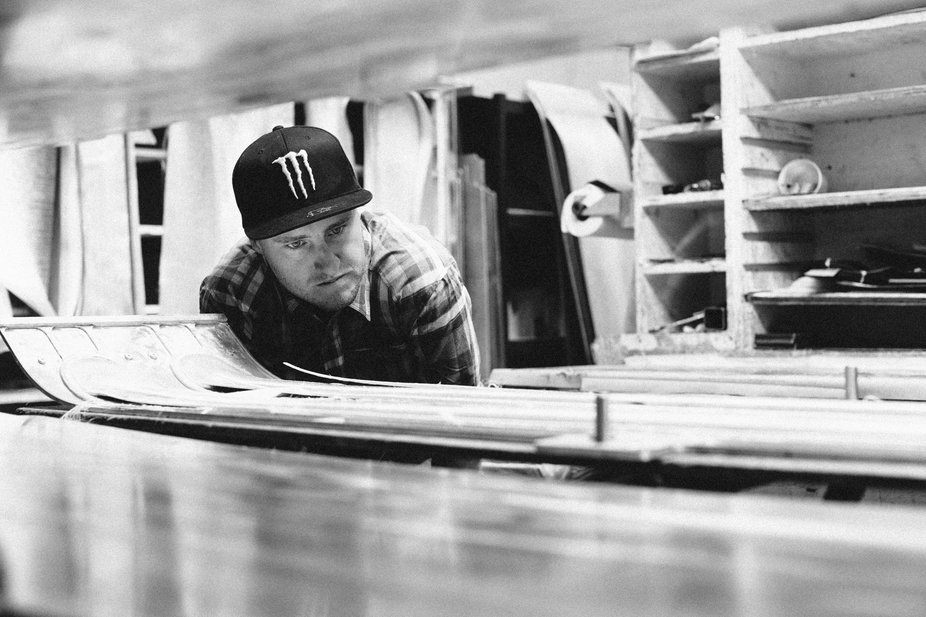 Tom P: Did you have a firm plan for what you wanted from the new skis?
Tom W: I had a firm plan for the type of ski I wanted, but didn't know what it would end up looking like. I wanted to build the perfect park ski; a park ski that can do it all for me and kids everywhere. I wanted a ski that had the stability and strength to perform on X-Games size jumps, while also having a fun and playful flex for butters and creative rail features. This ski can actually do everything and is so fun to shred on anything.
Tom P: Did ideas change as you tested various prototypes?
Tom W: Ideas for shape, flex, and side cut all changed a lot throughout the process. I tested a ton of variety just to really feel each and every type of ski and shape. It was a really fun experience. The flex was by far the most difficult to dial in, we ended up testing like 10+ pairs of skis all with different types of flex and chamber/pop. I finally found something that I truly feel is perfect for everything.
Tom P: How would you describe the new Twall ski?
Tom W: The best park ski I've ever ridden! Absolutely love it.
Tom P: Anything you would like to improve or change and can we expect more skis, much like the Pollard range?
Tom W: For now I'm really happy with the ski, but I'm definitely still always working and testing different things. I'd love to help develop more skis and dive into more variety, other than just straight up park skis.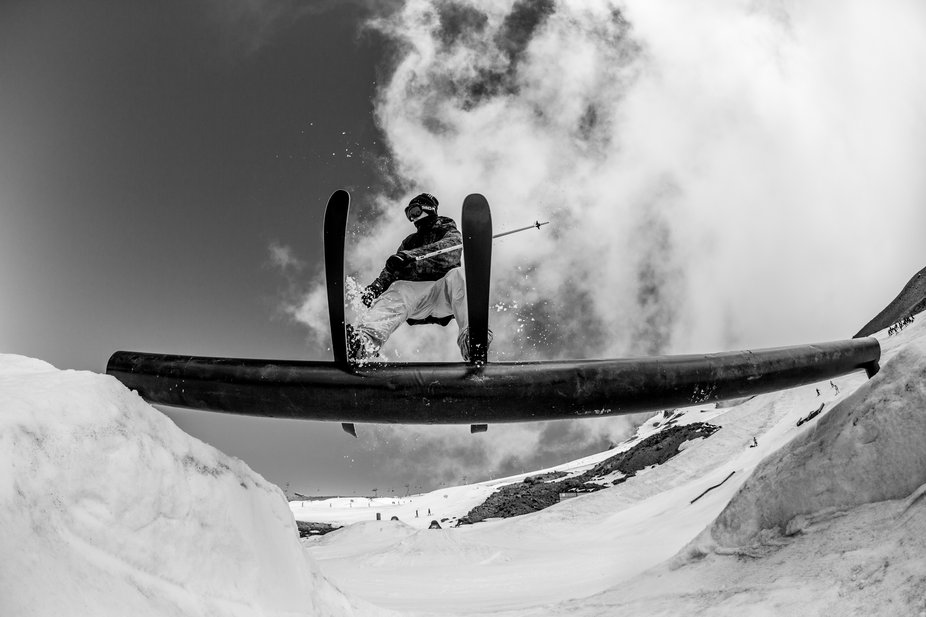 Tom P: Anyone you would like to say thanks to?
Tom W: Josh, Jed, Dan, Nate, Ryan, and everyone else at Line. Thanks for letting me run free and design a sweet ski!
Construction
The Twall ski does not break the mold when it comes to construction, there are no fancy exotic carbon fibre cores and you won't find pretzels in the base for that added pop, although that's not to say Line haven't tried new things either.
The Twall uses the same 2.2" wide by 2.5" tall edges found on the rest of their park skis and the same maple Macro block core found in both the Blend and the Chronic. Unlike the Chronic -which uses a full sidewall construction - the Tom Wallisch pro ski uses the same Cap wall build as the Blend. Capwall is a combination of a sidewall for strength and a cap on top to help keep the ski slightly lighter and also more flexible. An added benefit is the capped upper portion can help reduce the amount of sidewall chipping.
Like most park skis today, the Twall has some early rise in the tip and tail. It would be a stretch to call it rockered, but it's certainly not full camber. When I measured the skis, the contact point from the tip was 36cm in and 35cm in from the tail, leaving 106cm of camber. The camber its self is not huge, however and I measured it to be only 3mm under the bindings, so compared to some of the higher end park skis, it could be considered relatively flat.
One area the Twall does differ from most of Lines's other park skis is the shape of the tip and tail. Line went with a tapered tip and tail, much like that found on the Tigersnake. This tapered design is often found in all mountain and powder skis, where the shape can help reducing hooking up in soft snow, but on the Twall the shape was added to reduce swing weight.
One area a few people may have concerns is in the sizing of the new ski. The Tom Wallisch Pro is offered in three heights; 164, 171 and 178. The 178 may sound on the shorter side, but through my testing I never found any issues with the size. More on that later though.
At 90mm underfoot, the Twall falls pretty much in the middle of today's park skis. It not overly wide and it's certainly not a narrow mogul ski.
Overall, the build quality looked as you would expect a high-end park ski. The bases came well finished and Line had even been kind enough to mount the skis, so all that was left to do was to get them on the snow.
On The Snow
Before I get to the testing itself, I want to quickly cover one point which I'm sure will come up in the comments. Yes Line mounted the skis, but they mounted them with Squires. I have been a fan of Marker for a while, but being a grown man (at least physically) I was a little apprehensive about using the Squires.
I run my Din at 11 for the park, so they would be maxed out and I almost switched them out for some Griffons I had straightaway, but being someone who likes to try as many products as possible, I thought I would give them a shot. Overall they were actually OK. In the park I didn't suffer any pre-realeasing and out of the park I only had a few issues. They wouldn't be a binding I would choose for myself, but I do feel some of the hate they get on NS is a little unjustified.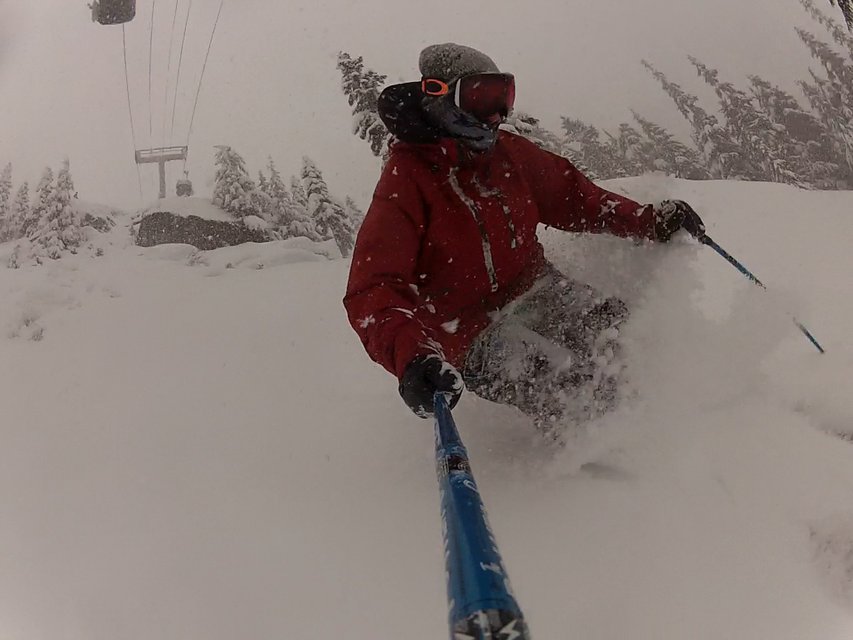 Anyway, January and February of last season were fairly light on snow at Whistler Blackcomb, but almost as soon as I got the Tom Wallisch skis, the heavens opened and we were blessed by day after day of soft white powder. Normally this would be great, but I was itching to try out the Twalls, so undeterred I decided to see what they could handle. Being based on the Chronic, a ski which excels out of the park, I was optimistic and ended up not being disappointed.
The flex is certainly on the stiffer side for a park ski. The overall flex pattern is stiff underfoot, with a little more give in the tip and tail. Compared to the Chronics they do feel softer in the tip and tail, but compared to the Blend they feel somewhat stiffer throughout, especially underfoot.
On the groomers they absolutely ripped. The stiffer mid section of the ski, combined with the semi sidewall, meant they hooked up really well and you could lay down some hard carves. The softer tip and tail, combined with the early rise, helped when things got a little rougher. At speed they felt very stable and I was happy to point them down some of Whistler's steeper runs. Compared to a ski like the NFX, which is one of the best park skis at speed in my opinion, they certainly held their own.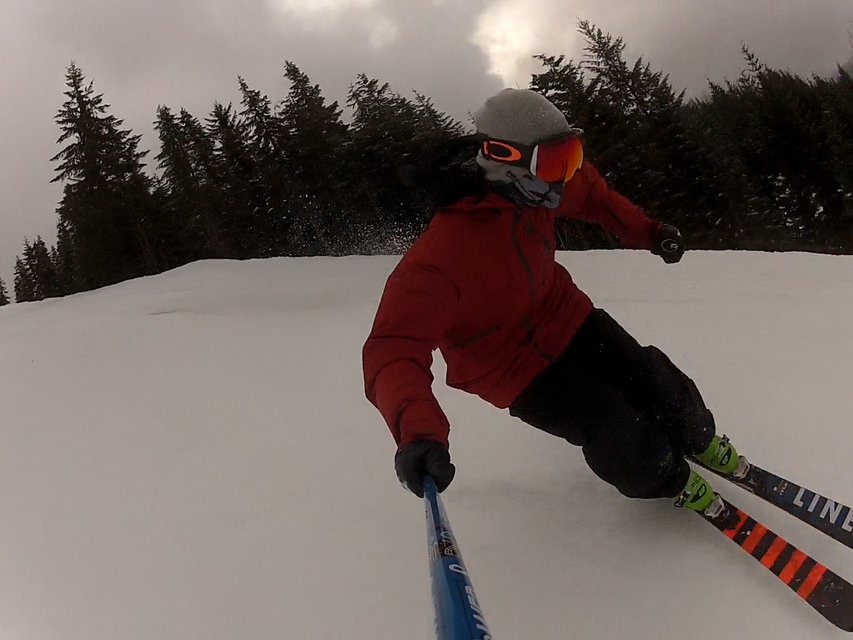 A large factor in how well they perform out of the park is Tom's mount point choice. His preferred choice for the ski is -3cm from center and this is where I skied them for the majority of the test. For a park ski this may sound strange not to just center, but this is a directional ski so is not optimized to be centered. I did try them centered in the park and yes they did feel a bit more fun on jibs and rails but the carving performance was affected. Yes center may be the go too for most of NS but there is something to be said for mounting a ski closer to where the recommended line is, and hey who are we to argue with Wallisch.
In the deep stuff they performed much better than I expected. We had a few bigger pow days, where normally I would be reaching for a far wider ski, but for the most part I never had any major issues. It was actually nice to be sinking in the powder and getting more face shots, it almost took me back to skiing pow in the early 2000's when 90mm underfoot was considered crazy wide.
The only time I really came into issues was up around the higher alpine, where at speed and in deeper, less predictable snow, they could become a little scary; as demonstrated by the video below.
https://www.instagram.com/p/BCY6_fch97w/?taken-by=tompietrowski
By the time the end of March rolled around the snow finally began to ease and the parks on Whistler and Blackcomb were in some of the best shape they had been all season. Now was the time to get these skis where there really belonged.
From my experiences thus far I expected the skis to be great for hitting bigger features, but I did wonder if the stiffer flex might limit the skis on the more jibby stuff. I needn't have worried.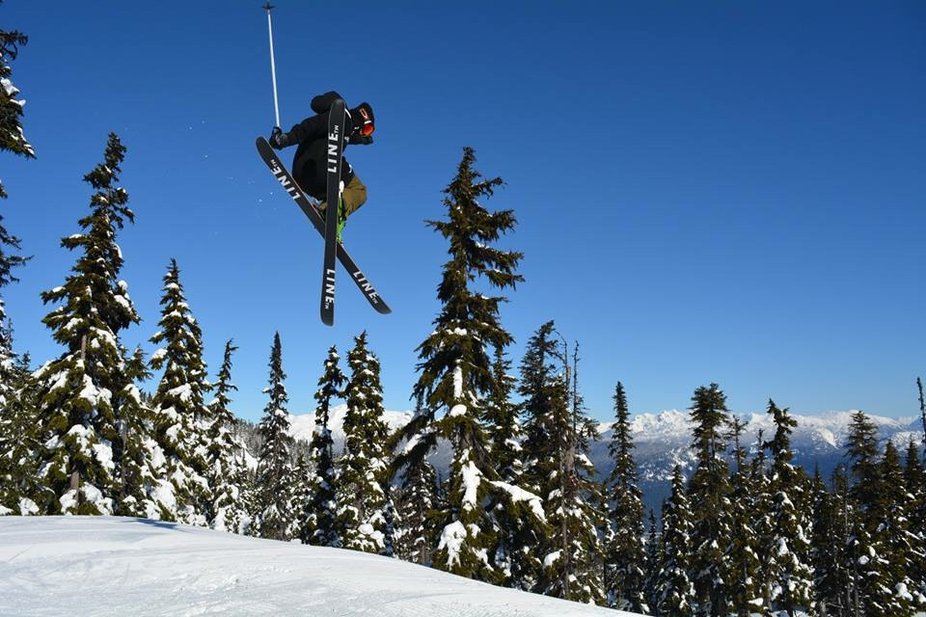 The flex - although certainly on the stiffer side - is extremely poppy. Getting onto rails was never a problem and even the slower stuff felt controlled. The tapered tip shape did help with the swing weight and they are certainly a ski you can spin around fast. I also found the shape, combined with the early rise, meant I was catching when getting onto rails a lot less, which gave me a lot of confidence to try some of the bigger urban-style rails.
One thing I did find a little unusual at first was the way the skis buttered. Unlike most skis, which you can press around, the Twall would press then almost pop you back out. Once I got used to it though, it was great to be able to pop out of my butters, something which will really appeal to the jibbier among you.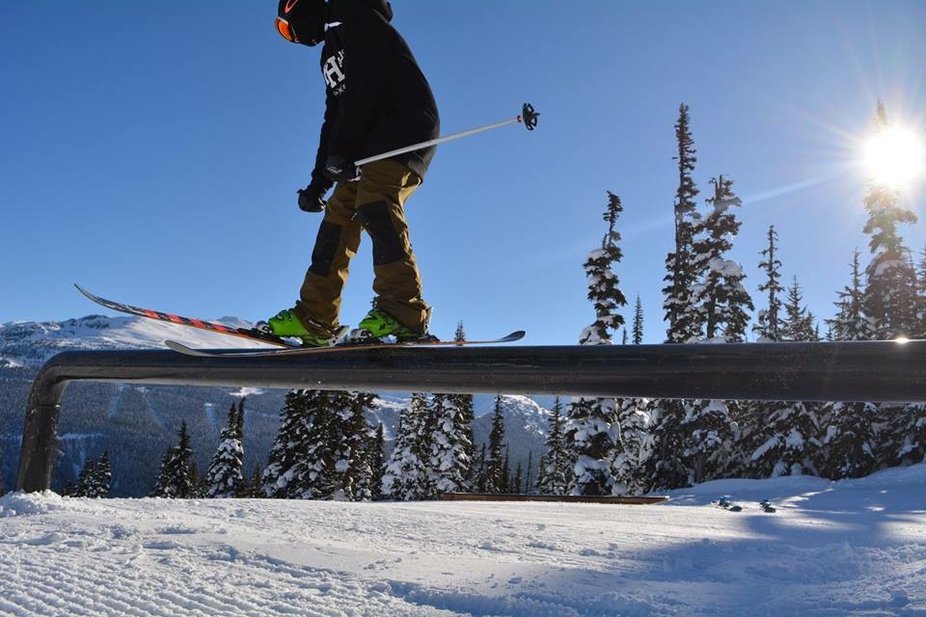 The carbon bands added to the layup really let you power the skis up and then they want to snap back. Both forward and switch nollies and ollies felt effortless and the stiffer section underfoot really allows you to stomp your landings.
As Tom said, these skis really will work for you, whether you are going for that latest triple, or you're more content jibbing around the medium-sized park.
Durability
Like any review, durability can only really be defined for the test period I had the skis. I had around 20 days on them, which clearly does not constitute a season's worth of abuse.
Having said that, I was impressed by how the skis held up. The edges looked in good condition at the end, although that was probably helped by the fact that as I knew I was giving the skis back. I de-burred them after every ride and re-edged and then de-tuned every few rides. This may sound excessive, but it kept the skis in great condition and did not take that much time, so is well worth doing if you want to keep them in good condition for longer.
I did get a few chips in the tip, tail and sidewall, which are to be expected, but I would say they held up well.
Now for the one downside.
When I was inspecting the skis before giving them back I did find I had slightly delaminated one of the tails. This may sound bad, but I believe it happened in the fall in the video above. The ski was sticking straight up from the tail and must have come down with some real force. If it were my own ski, I would not be overly worried, as it was small and could have been glued back together easily. However, I appreciate a few of you may be concerned about something like this happening so quickly.
I did contact Line regarding the problem, more so because I felt bad about having to give them back in this condition, and the response I got was not to worry as they were a pre-realese model.
That may sound like marketing BS and to some extent it probably was, but the pair of skis I was testing were probably made six months before the actual pairs you could buy were going into production.
Overall
At this point I should probably say I have never actually been much of a fan of Line's park skis. I never thought they were bad, I was just never wowed by them.
This was not the case with the Twall, though; I love this ski. I have been in the park since around 2000 and I can honestly say this is one of, if not the best, park ski I have ever used.
During the park session where we got the photos for this article, Dan, the guy behind the camera, asked me if they made you a better park skier. I was about to scoff at him and say of course not, but then I had a think.
They make doing things in the park easier, and because of that they give you a feeling that you can try more, and partly because of the ski, you can get away with more. I was certainly skiing better in the park than I have for years and I could really only put it down to the skis.
So, some slight durability issues aside, I'd argue these are some of the very best park skis ever made. They won't suit everyone, but if you get chance to give them a try, I strongly suggest you do; and chances are you will be parting with your cash soon after.
Shop For line tom wallisch

Merchant

Sale Price

Retail Price
Shop For line tom wallisch

Merchant

Sale Price

Retail Price
Skied the Line Tom Wallisch Pro? Let us know what you think and add your review in our review section:
http://www.newschoolers.com/reviews/4529/Twall-pro
Follow my insta to check out what I'm reviewing in real time: @Tompietrowski
Next up: Revision Dime