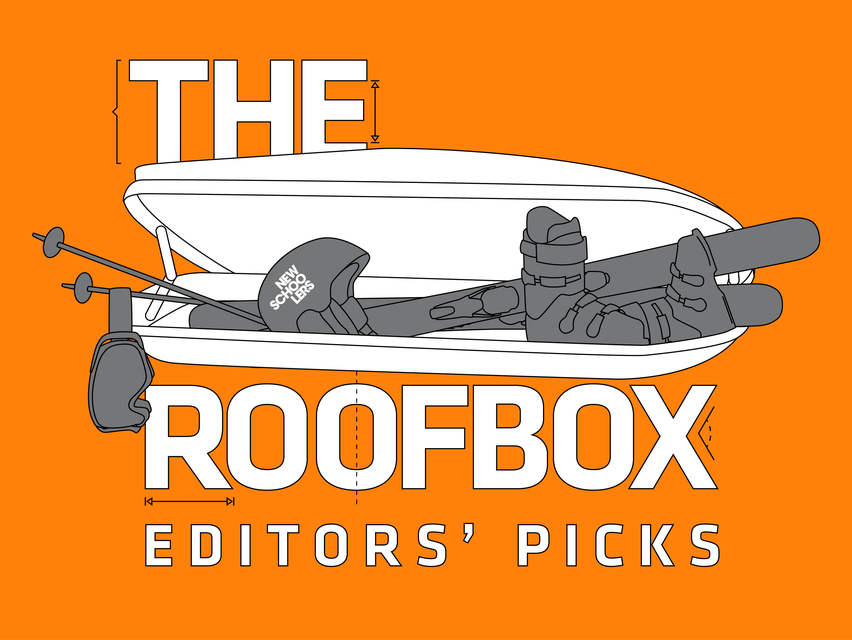 Welcome back to The Roofbox 2015-16, home of the highlights of Newschoolers' gear review program. Over the next weeks and months, we'll be releasing our top gear picks for different aspects of skiing, followed by an in depth chat with each of our editors about what they choose to ride themselves. This time round, we're looking at gear for lapping the park day in day out. Click on the read more links to read full reviews of each of our picks.
_
Skis
The kind of skis you use in the park are certainly a personal preference. Some of the editors wanted to pick stiff, cambered skis while others, notably myself, hesitate to ski anything under 100mm underfoot and it was fairly difficult to reconcile those differences. You can't easily compare a Shreditor 102 to a Salomon NFX and decide which is best. So this time out we've broken skis in to three categories we're calling competition skis, jib skis and fat park skis and we've picked out one comp ski, two jib skis and one fat ski as our Editors' picks for park.
'Comp' Skis
There was some lively debate between editors about what to go for here. The Volkl Wall and Salomon NFX were both thrown in to the mix here, but some of the team had ridden them and were less than keen. Nobody ever seems to have a bad word to say about ON3P and so here they are on top of the stack again with the Prester.
ON3P Prester

People think cambered park skis are a thing of the past, but nothing beats the edge hold and stability you get from carving into a lip at high speed on a cambered park ski, and the Prester has really reminded me of that. -BWalmer
I very much enjoyed this ski - it lacked playful springiness doing mini-shred type stuff but boy did it make up for it when going mach stupid and doing my best to survive a 22' pipe. -Mr Bishop
Read more: http://www.newschoolers.com/reviews/2795/Prester
Jib Skis
Jib skis are a pretty broad bracket. A lot of people are now riding fatter skis for all their playful park ski needs, but these are our narrower options. The Candide 1.0 was a close contender but at the end of the day split opinions with both lovers and haters. The K2 Domain makes the grade as a pricepoint option, and the Icelantic Da'Nollie as a highly durable, playful, bundle of fun.
K2 Domain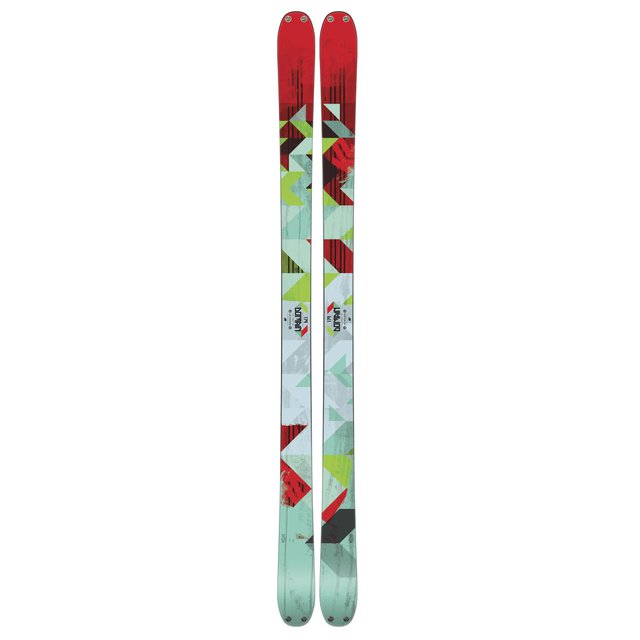 If you ski mostly rails, with a preference for pressing and butters, but still want a narrow ski for spinning fast, there is nothing better out there. And they are pretty cheap too. - Twig
Read more: http://www.newschoolers.com/reviews/4202/Domain
Icelantic Da'Nollie

The '16 danollies were the most fun park ski I got on this year, for hitting rails, jumping over anything and buttering around, this ski is perfect. - Lemuel
Read more: http://www.newschoolers.com/reviews/3969/Da-Nollie
Fat Park Skis
There is a lot of competition in the 'midfat jibby ski' market these days and some debate as to whether you can call a ski 100mm underfoot a park ski. But lots of us ride them in the park and that's good enough for me. Lots of the skis featured in the last edition, all mountain picks, would be great choices for just riding the park too. For example, I am currently riding the Shreditor 102 essentially as a park ski and love them. But for pure park on a wide ski, you can't really beat the Candide 2.0.
Faction Candide 2.0

I'd say these are probably the best performing overall of the jibby all mountain skis on the market. - Twig
All in all a pretty cool ski and I'd recommend it to those looking for a one ski quiver. - Nutz
Read more: http://www.newschoolers.com/reviews/3918/CT-2-0
Boots
It's cliche but there really was only one winner here... Full Tilt. With a new wider fitting boot true completely designed by them, FT now have boot to cater for the majority of skiers whether they have narrow or wider feet. Now obviously, go out and get fitted first. In fact, one of our gear team, Tom Pietrowski, is one of the best guys out there if you happen to be in Whistler. While most of us actually ride in the narrow boot (the First Chair 6/8 for next year), with the new Descendent Full Tilt are opening up to a whole new customer base making them our Editors' Pick.
Full Tilt Descendent 8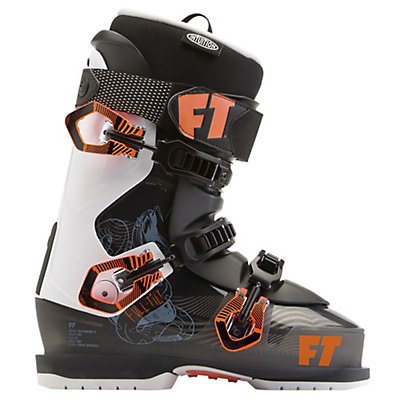 In the park I have really become a fan of the boots and I can completely understand why so many people choose to ride them. Landings are more comfortable and I still feel I have enough support from the tongue to do everything I would in a stiffer overlap boot. -tompietrowski
Read more: http://www.newschoolers.com/reviews/3930/Descendant-8
Bindings
Our selection of bindings was probably the most contentious of all this weeks picks. The team was split pretty much 50-50 between the STH2 and the FKS. In the end, I've made an executive decision based on the frequency of ripped ballsacks and bruised 'lips' I've seen and heard about thanks to 'FKS landings'. Both are fantastic bindings but nobody needs a backseat landing to put them out of bedroom action.
STH2 13/16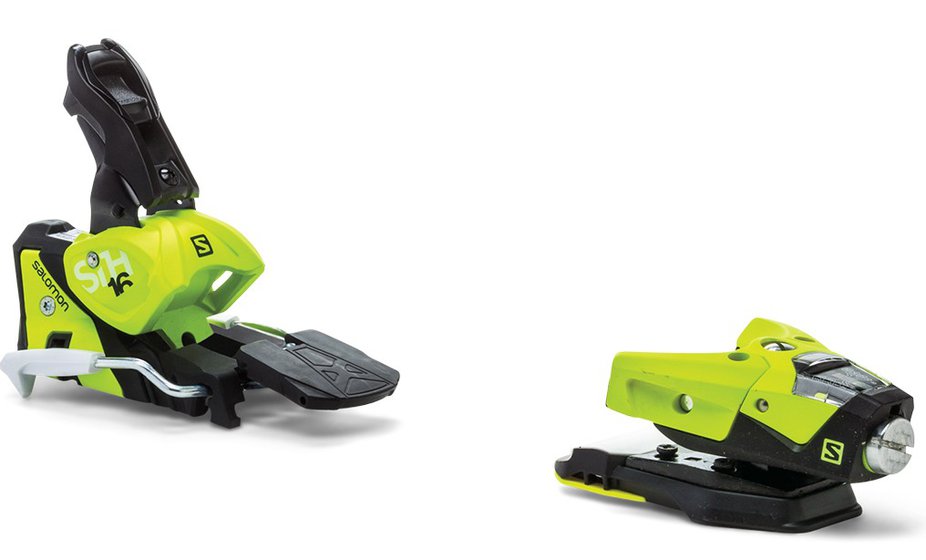 These are quite simply the binding to beat. Utterly dependable, timeless design. -Twig
I will always be a user of Salomon bindings. Can't beat that toe and they feel so solid when you step in. -Lemuel
Read more: http://www.newschoolers.com/reviews/4234/STH2-13
Outerwear & Accessories
On the principal that less than 25% of guys in the park (source: random guesswork) wear a jacket these days we've only included pants here. Combine with your favourite hoody to be cool too.
Dakine Belleville Pant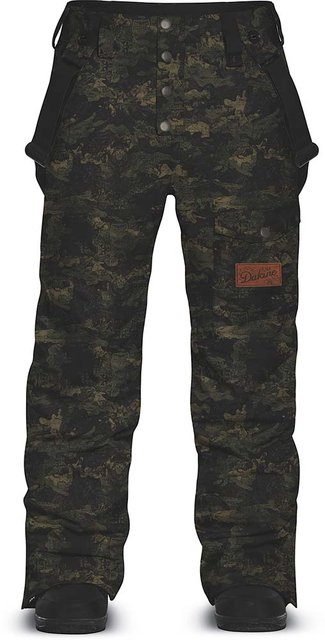 Great material, subtle camo, very durable and they look great. I was stoked to ride these all summer even though they were a bit warm. They'd make a great winter park pant. - Twig
Read more: http://www.newschoolers.com/reviews/4218/Belleville-Pant
Holden Standard Pant
Available for both guys and girls, in both regular and slim fit, these guys do it for everyone. - Twig
These pants rock. - erica.
As a spring shred pant though, the Standard Skinny fuckin' kills. Highly recommended.- Turner
Read more: http://www.newschoolers.com/reviews/3226/Standard-Pant
Spy Helm w/Happy Lenses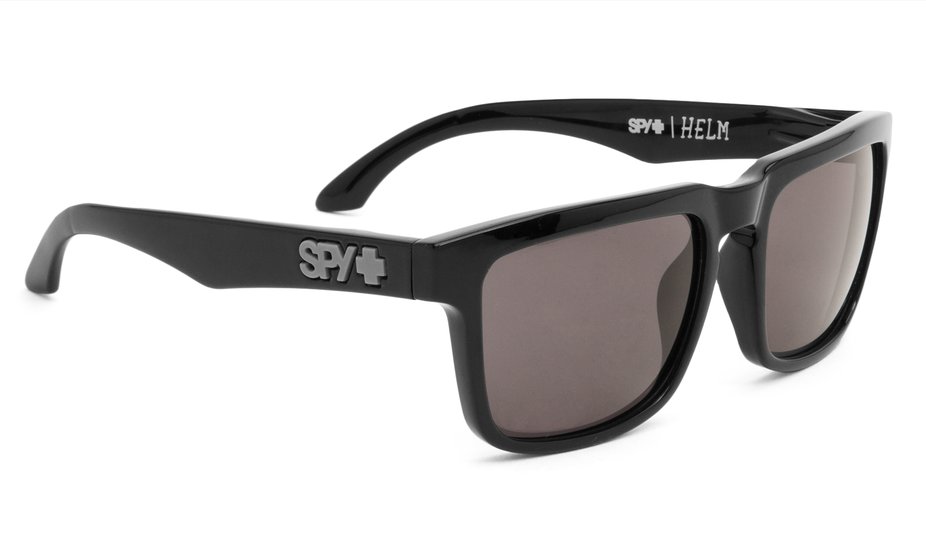 Where they really shine is the optics, these glasses really do make you feel happier looking though them. - BWalmer
Read more: http://www.newschoolers.com/reviews/4101/Helm
_
Have you used any of this gear? Add your reviews.
Hate our picks? Let us know.
Next up on The Roofbox, our picks for skiing POW. Winter is coming.