The official Raiders party
Bodyshots, party-girls and freeski pros. Definitely not the party with the most people but for sure the craziest party at the Freestyle.ch. We are claiming it! Speaking of which. Salomon will be presenting the movie "Claim" for the first time in Europe, bringing along freeski pros like Simon Dumont, Sammy Carlson, Jon Olsson and many more.
All the Swissness proved to be a good start for the season. TJ winning the freeski portion of last years Freestyle.ch and Simon doubleflipping for the crossover.champ, earning him the title of craziest athlete of the combined challenge between FMX, Skateboard, Snowboard and Freeski.
Looking ahead to this year's party, it will be offering not only "the best movie of all time" but also "Kya Bamba - the best freeski DJ's of all time." Being booked for several freeskiing parties and sneaking into some movie segments, the DJ duo has become one of the few big export products of Switzerlands freesking business.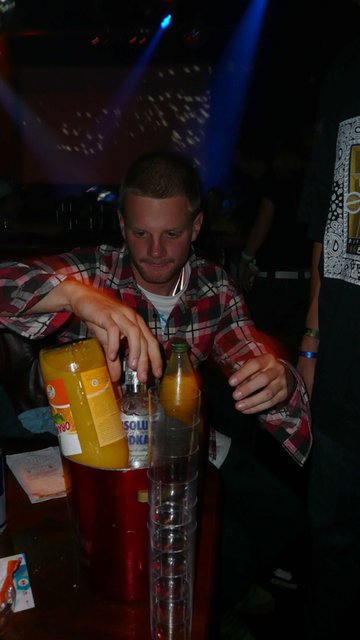 Anyway it's time to "party hardy" and with the Newschoolers.com-team shaking the dance floor and eliminating the booze, we are sure it's going to ROCK!
Hope to see you there!