interview by CKO
photos by Annaleah De Masi
So Anna, you're probably best known in the ski world as a photographer and producer of events like the Queen's Cup as well as the staff photographer for Skullcandy. Can you give us a bit of your background, what you were up to before skiing, and how you got into this crazy business?
I moved to Utah at the beginning of high school and grew up with a crew of kids that were all really involved in the scene. Did a little competing, filmed/edited for Volume Video Magazine and I was stoked. Being around those kids definitely had a huge impact on the direction I chose. They're so focused on what they can do to push the progression of the sport and I guess it rubbed off a little bit. It's inspiring to be around people that think big and are ambitious enough to follow through. Before Park City, I lived in Maryland, played soccer and fenced.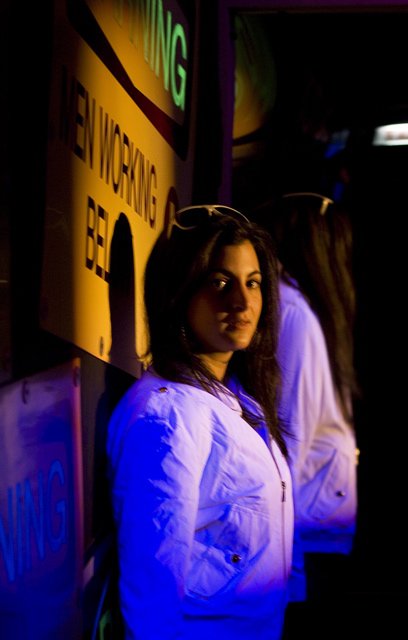 How are things with Skullcandy of late? I'm always seeing new product areas, branding partnerships, and athletes rocking the gear. How much of the company is technology driven vs all of the image and marketing efforts we see in the ski world?
Skullcandy is killing it this year and I can't wait to see where we're going to able to take the brand over the next few years. We're finally moving into a fresh office next month, and it's going to be sick! We're big on skating and the plans are to have mini ramps and little features to session all throughout the office. I haven't had a chance to see it yet, but I hear it's amazing and that's what we're all about. Having fun and creating a unique product. It's definitely a technology driven company but image has been HUGE as far as promoting the company. Everyone in actions sports wants something different and products that show personality, and Skullcandy has been able to create something for anyone. The link technologies (integrating cell phones with audio products) has been something we've been developing since the beginning too. Skullcandy is a company ahead of its time and it's sweet to be a part of it.
It seems almost everyone has the photography bug these days. What got you into shooting photos and how does the photography side of things impact the rest of the work you do?
Initially, I got into photography because I was over filmmaking but still appreciated being able to capture a moment. I've taken one class on photography and the possibilities just blew my mind. It had a huge impact, including adding 50lbs worth of equipment to haul around. But I appreciate those extra 50lbs, I love what I do and I have been very fortunate along the way.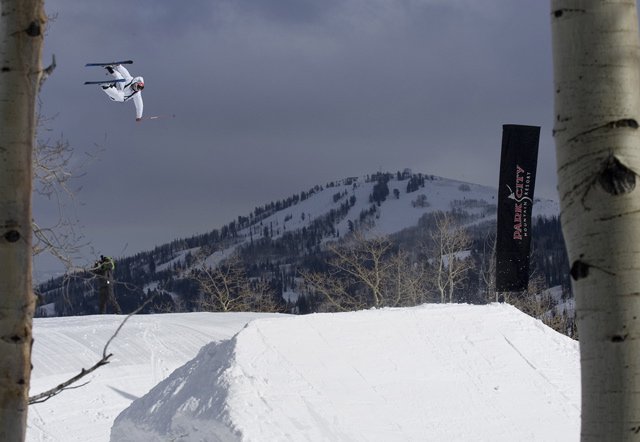 Jon Olsson
Where are you located at the moment?
This very moment, I'm in Park City playing happy hour tennis.
Happy Hour tennis sounds really fun. Are there any special rules?
You need to take two shots for every ball you hit over the fence. If the ball goes over the fence and you hit the neighbor's house, you get to give out two shots. If you hit any other moving objects: people, animals, cars etc.- you're able to get additional points. Grete is exempt from all rules because she beats everyone's ass.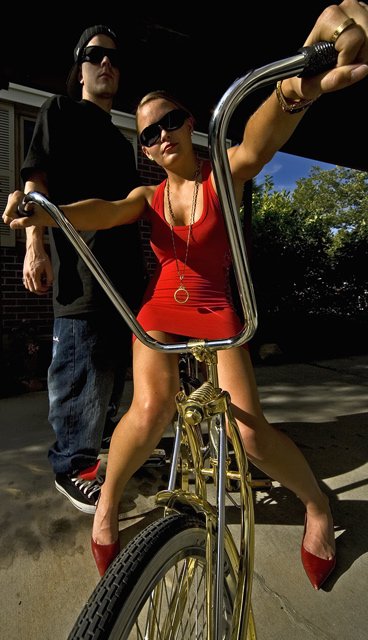 Grete Eliassen
When we spoke at Queen's Cup you were stoked on the Park City scene. Did you have any standout moments there last year? I remember seeing some shots of Pep in the Pipe that looked pretty insane...
Wow, last year was pretty sweet, there are lots of moments. Every moment of QCO was memorable, especially the dancing, everywhere.  I've been stoked to see my photography portfolio grow and how hard work really does pay off. It feels good to do something different, I've had a lot of creative freedom with photography and I love those days where you just go out and session with a few friends and come back with shots your proud of. That shot of Pep is one of my favorites (he's doing a handplant over the knuckle of a jump) and we were just playing around.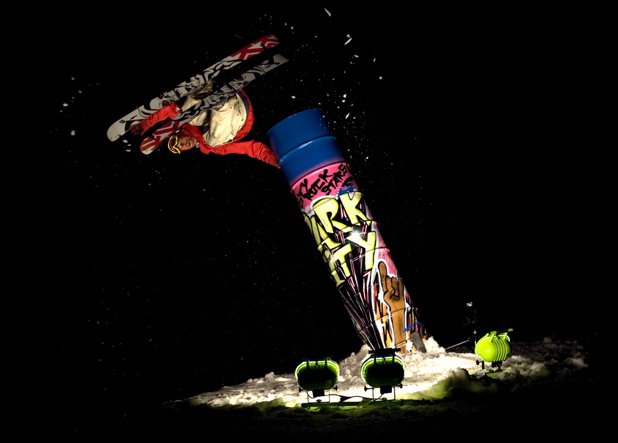 Pep Fujas
Are you rolling with a set crew these days? Feel the urge to give any shoutouts?
I tend to mix it up, it's good to be part of different crews. I love my lady crew that rolls around here: Jen, Ash, Grete, Michelle, Rosie and Momma Elana who keeps us in check. I wouldn't have gotten anywhere if it weren't for Iberg, his knowledge and the crew he rolls with. I gotta thank Pep and T for believing in my picture taking skills this year. And I've got the Euro crew: Virginie, Marie, LoLo, Margot, plus a few new friends that made my travels that much more entertaining this year: Peter and Tobbe, Martin and Kim, Skye and I can't forget Patrick.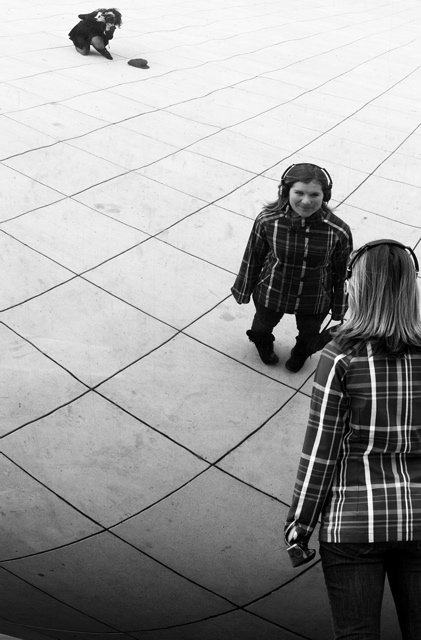 Michelle Parker
Finding a good crew seems to be one of the most tried and true motivators out there. Do you find yourself ever struggling between working with people you know and wanting to branch out and see/shoot/work with new places or people?
I'm always into checking out new talent, meeting new people and shredding new places. That's what keeps things fresh. It's not a struggle if you have a good attitude and want to meet new people.
Care to share the origins of the Blunt Girl nickname?
I'd like to say it's because I speak my mind, but you'll have to ask Iberg what the true origin is.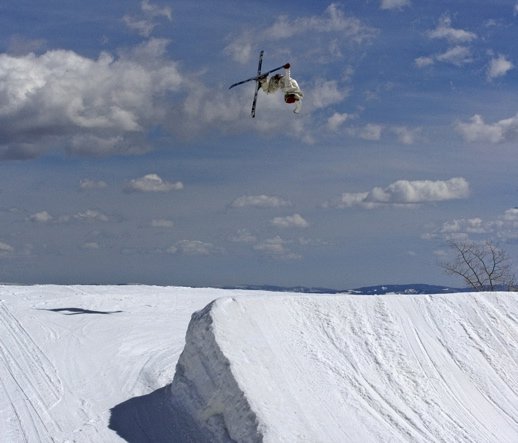 Pep Fujas
Fencing and soccer are a long way from the mountains and skiing, unless you're doing urban I suppose. They're also on opposite ends of the team vs. individual sports spectrum. Are you drawn to team sports or individual activities more than the other?
I just like to play! And for some reason I'm pretty good at combative sports, I boxed competitively for a while too. Maybe I was like a warrior in a past life or something. Either way, it's nice to mix up activities.
Would you consider skiing an individual sport given your average day at the hill? Because for me, skiing always becomes about the people and places, and shooting adds a team aspect to what you're trying to accomplish each day out.  I can only imagine how social an activity it is for you given your participation in events, shooting, etc.
It depends on the occasion. Cruising around with friends and practicing new tricks is good way to be social and one of the best ways to learn. But when it's picture-taking time or I'm in the middle of event madness, you get into a different zone. When I'm focused, I tend to do a solo mission. Otherwise, the industry is my family and when you travel the world with people for months on end, you form a bond that's unique.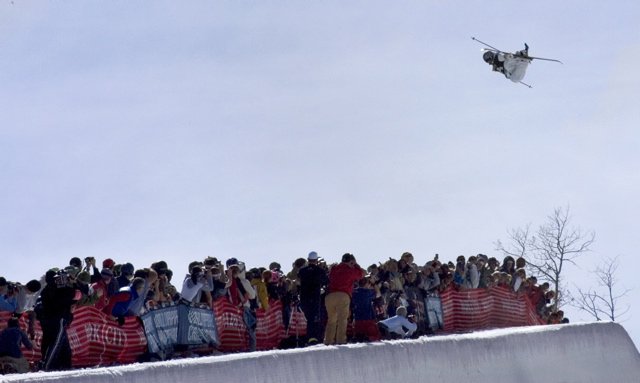 Simon Dumont
So are you still shooting video of any type or have you moved on to photo-only for now?
Nope, not doing the video thing anymore. It's beyond time consuming and I'd rather jump of a bridge then sit and log and capture footage in a dungeon 24 hours a day, 7 days a week for months. Maybe in the future but at the moment I definitely prefer photography.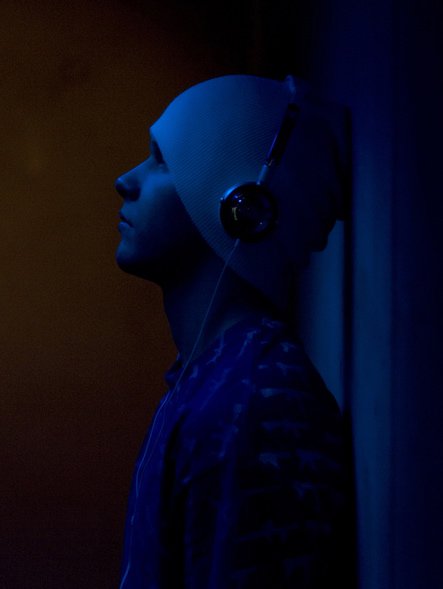 TJ Schiller
Since you've been involved in so many different aspects of media collection and creation in this sport, I'm wondering if you have any thoughts on the climate of the media environment in skiing at the moment. Access to technology and equipment has taken off over the last few years and now a lot of people are starting to (or trying to at least) blur the lines between pro and amateur filmers and photogs. Do you think this is good for the industry? Do you see any downsides?
There's lots of talent out there. There are some amateurs that do great work and some pros that don't do great work. I think it's sweet to see an unknown kid get sick shots published and it can be disappointing when a pro photographer gets a shitty shot published just because their a pro photographer. The politics of the sport plays a huge roll in an industry as informal as ours and either your roll with it or you don't. In my opinion, a sick shot is a sick shot and whoever was lucky enough to be somewhere at the right time and the right place deserves respect. The industry is going to grow no matter what and the only thing that pisses me off is when the pro photographers are assholes just because they think they can be. What it comes down to is that they're a lot of good photographers but it takes something more to be a great photographer.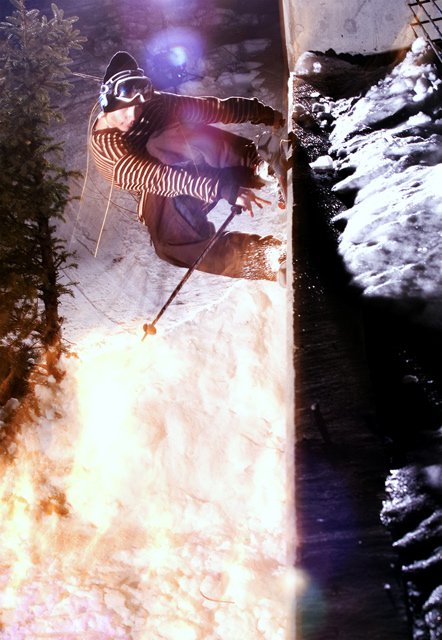 Jossi Wells
I was able to make some new friends in Europe last year too, including notable hospitality from Skye, Virginie, and Arnaud. How do you compare the European scene to how things are progressing on this side of the pond?
Well, the Euros are in a hell of a lot better shape then we are! Riding over there can be nuts, I remember following Candide around in La Clusaz one day with a crew of kids. I had my camera and wasn't really paying attention to where we were going unaware of some gnarly terrain ahead. I got launched off this cliff that came out of no where, nothing massive but startling, and these kids were all just cruising, dodging sketchy rocks and hitting little drops here and there like it was nothing. They're solid over there, and we're spoiled. Our parks and pipes being groomed to perfection every day tends to breed a different kind of skier. The Euro scene can be pretty intense.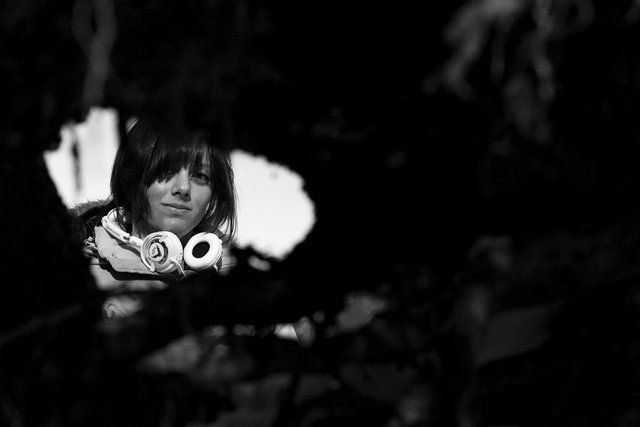 Virginie Favre
Have you been able to check out Asia yet?
No! But I want to so badly! The closest Asian experience I've had is Michelle offering to share her freeze dried minnows mixed with almonds snack that is pretty popular over there apparently. Eventually, I'd love to do QCO in Japan and I'm hoping to make the trek there this year to discuss a few potential opportunities. I must go chill with Shoya in Sapporo at some point too, Shoya rocks!
With the continued success of Queen's Cup, we're all expecting big things for this winter. Can you share any details?
QCO '08 is going to be big this year! We've added snowboarding and the girls are all stoked to finally do something together. We're getting creative with it, just like the past two years. More girls, more fun! I bet you would think so too.
That's big news for QCO 08! Has the snowboard industry jumped on the bandwagon as much as you'd hoped?
Definitely! The snowboard industry has played a big roll in helping women progress in action sports over the past few years. There have been multiple all women's snowboard events but QCO is still a unique event to both industries and the enthusiasm has been great to see. There are some really motivated women in the snowboard industry and it's awesome to see how skiers and snowboarders influence each other. We're all fighting for the same cause and it's sweet to finally have a cross over event to really push the sport.
Can you talk about the AmsterJam? Specifically how I can ensure my attendance?
The AmsterJAM is going to ROCK! It's an invitational only rail jam that will be in downtown Amsterdam. We're working out logistics as we speak but it's going to be a fun event and the enthusiasm has been out of hand. It's unique, it's in an awesome location and we'll be planning activities that will give the athletes a chance to check out the city and get a little culture in them. The event will be in October '08 and the BIG news is that we'll be giving out six wild cards over the season, two male skiers and one female skier, and two male snowboarders and one female snowboarder. We'll be scouting for stand out performances over the season and then select athletes that we feel deserve the invite. As for your attendance, you know you're more then welcome to come out and represent Newschoolers! Being able to call the shots is one of the benefits of being an event organizer and we obviously are stoked to have your support. So, plan on a crazy trip next October because it will be a once in a lifetime experience!
 
The 2008 Queen's Cup Open is going down on February 22nd – 24th in Park City.
Registration for the event opens on Dec 14th at http://www.queenscupopen.com