With the shred season coming to a close Copper Mountain received an unbelievable 14" of fresh snow on April 15th. Yeah that's right we wrapped up the season with a pow day and everyone left with a huge smile! We have a feeling it's going to be a cold and snowy spring, which means the summer terrain park is going to be shred-tastical. If old man winter didn't really appear in your neck of the woods don't put away your shred gear yet… there's still a chance to feed the need in ColoRADo this summer.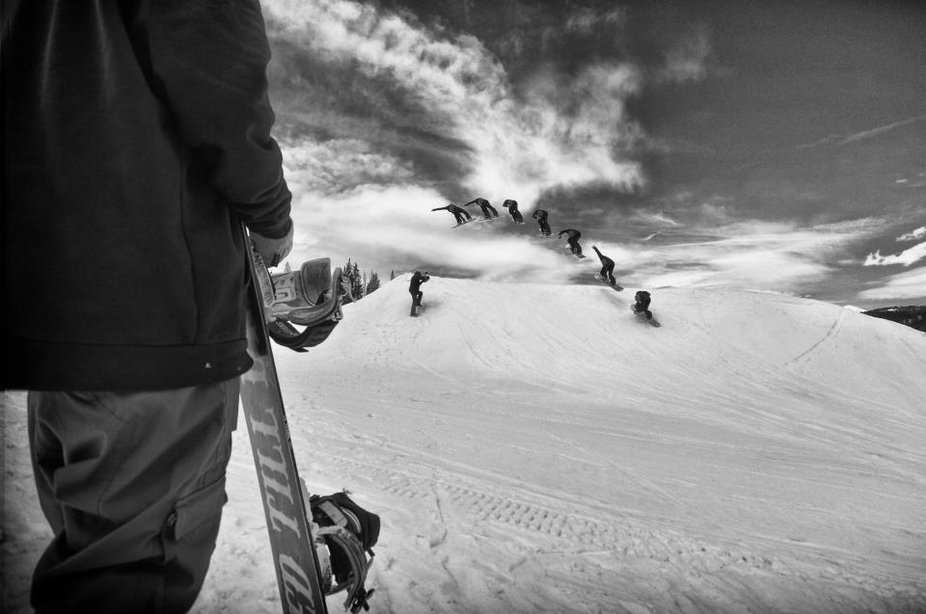 We all mourn the end of winter but lucky for you we have a little something called, SUMMER CAMP! That's right you can keep the shred alive all summer with Woodward at Copper. It's going to be the best summer yet- from our 75' Slip N Slide, on snow parks for all riding abilities, to the Barn an indoor playground that helps park riders bring to life the most imaginative of shred fantasy's. Plus, new summer camp sponsors like SAGA and SIGNAL are coming on board weekly so don't miss out on all the free gear and rubbing elbows with the nicest pros.
Act now and save money in the process with sweet incentives when you invite friends to join you this summer. For each friend referred who is new to Woodward at Copper summer camp you and your referral receive $50 off your session. Plus there is no limit on the number of friends you can bring; so if you refer 30 new homies that's $1,500 towards camp! BOOM! We will also provide any brochures or stickers you need to convince your friends' summer camp is right for them. Click here for more information. Helping your buddies get awesomer has never been so easy. If rounding up some buddies isn't your style we still have a deal for you. If you book your spot by Friday May 4, 2012 you can save up to $50! Don't miss out!