Words by Jeff Schmuck
Photos by Ilanna Barkusky/MSI
The second stop of The North Face Park and Pipe Open concluded in Whistler, BC with Men's and Women's Halfpipe Finals under a third consecutive day of perfect weather.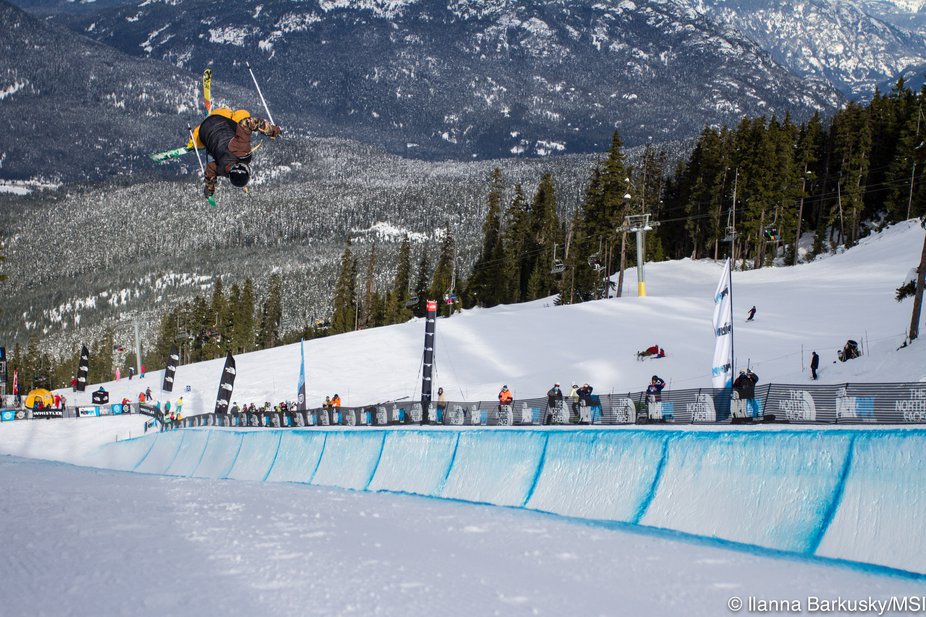 Walter Wood
The day began early with Men's Halfpipe Qualifers, where an impressive field of 20 was cut in half to 10 following an epic see-saw battle between multiple competitors, including Lukas Bowman, James Campbell (fresh off his second place finish in the previous day's slopestyle), Kyle Smaine (who's alley-oop flair screamin seamen's were a thing of beauty), Brendan MacKay, Broby Leeds, Simon D'Artois, Pete Olenick, Alex Ferreira, Walter Wood and the number one qualifier Xavier Bertoni, who all moved on to finals later in the afternoon.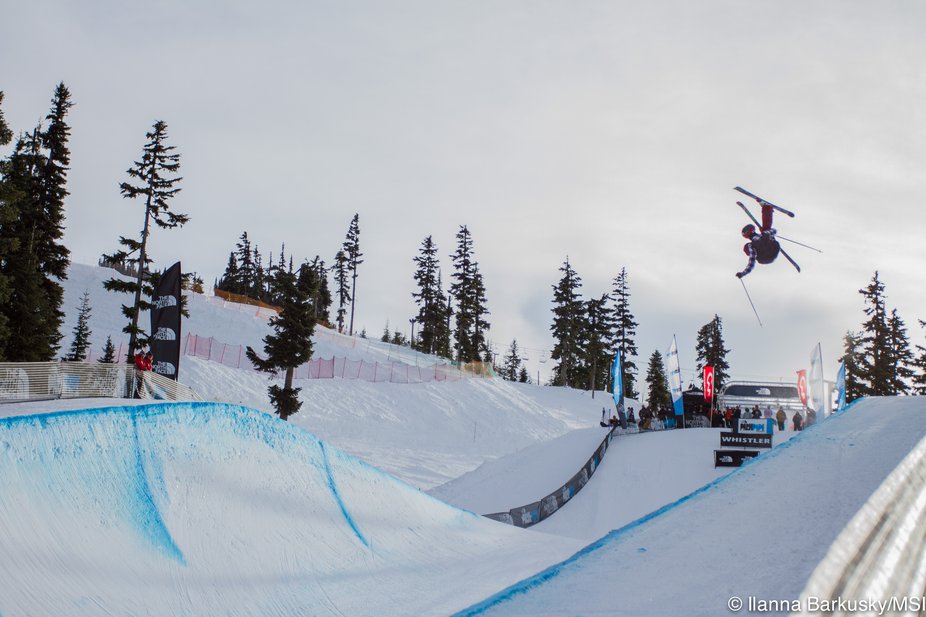 Kyle Smaine
After Men's Qualifiers were all wrapped up, it was time for Women's Finals, where six ladies duked it out for the win and a potential invite to X Games. In third place was Sun Valley's very own Hannah Haupt, who began her run with a straight air into a left 5, to alley-oop, to two more straight air mutes and capped things off with a left 7.
Taking second was Angeli VanLaanen, who has returned to the pipe scene in fine form after taking a few years off, and was able to secure her third podium finish of the season with a big straight air to right 5, left 5, alley-oop and straight air mute.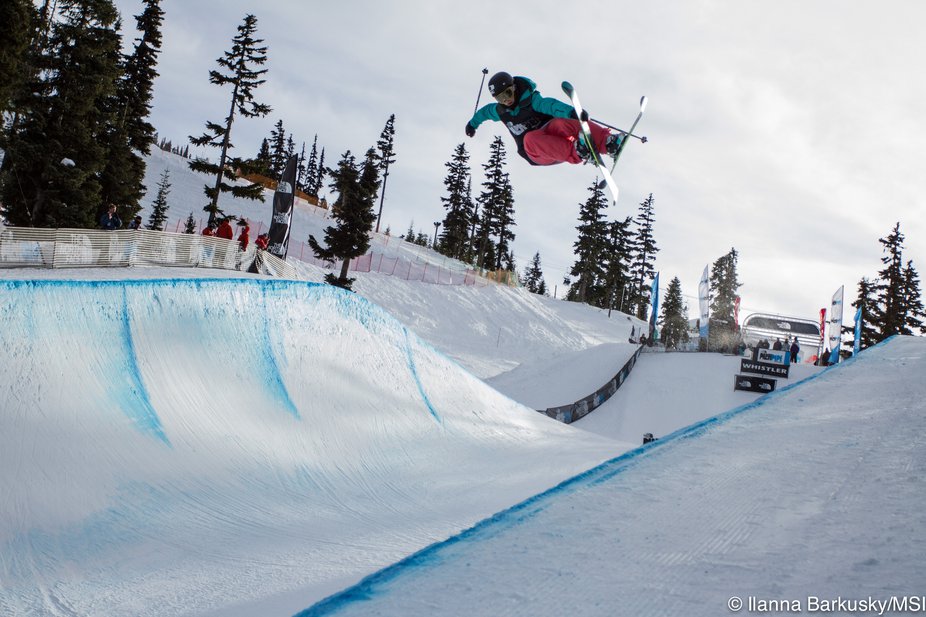 Angeli VanLaanen
And placing first, along with earning herself the highly coveted eighth and final spot in Women's Halfpipe at X Games, was Annalisa Drew, who's left 9, straight-air, left 5, straight air and final hit 7 was more than enough to put her on top of the box.
In the uber-stacked Men's Finals, the flying frenchman Xavier Bertoni laid it all on the line with a double flair to back-to-back left and right 9's, to alley-oop flat 3 to switch 7 mute to take third.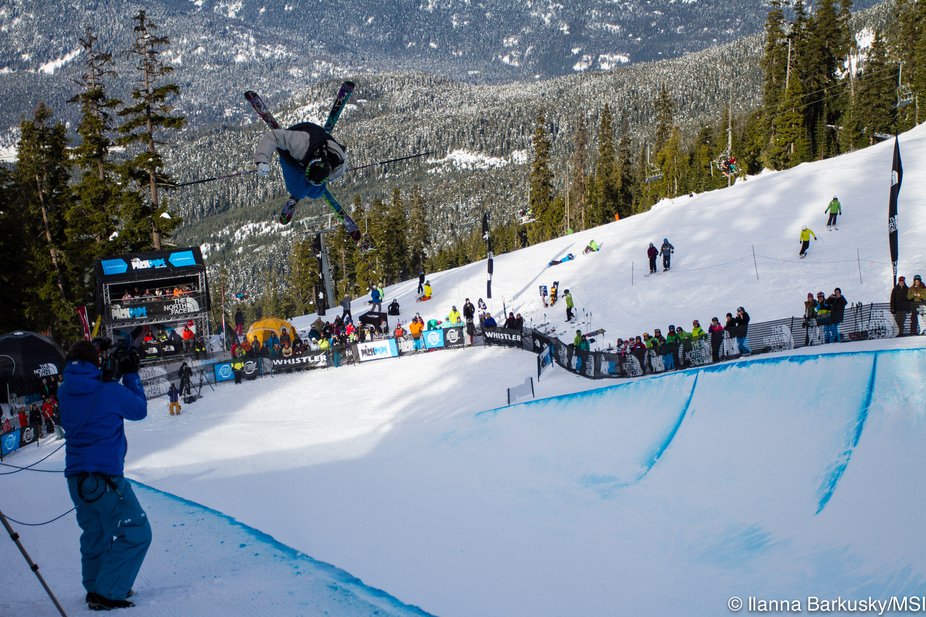 Peter Olenick
In second, thanks to one of the most stellar and amplitude-filled pipe runs he's put down in years, was Pistol Pete Olenick, who's journey down the stunt ditch consisted of a left cork 9, to right cork 10, to switch left 7 mute, to right cork 9 to a final hit left cork 10.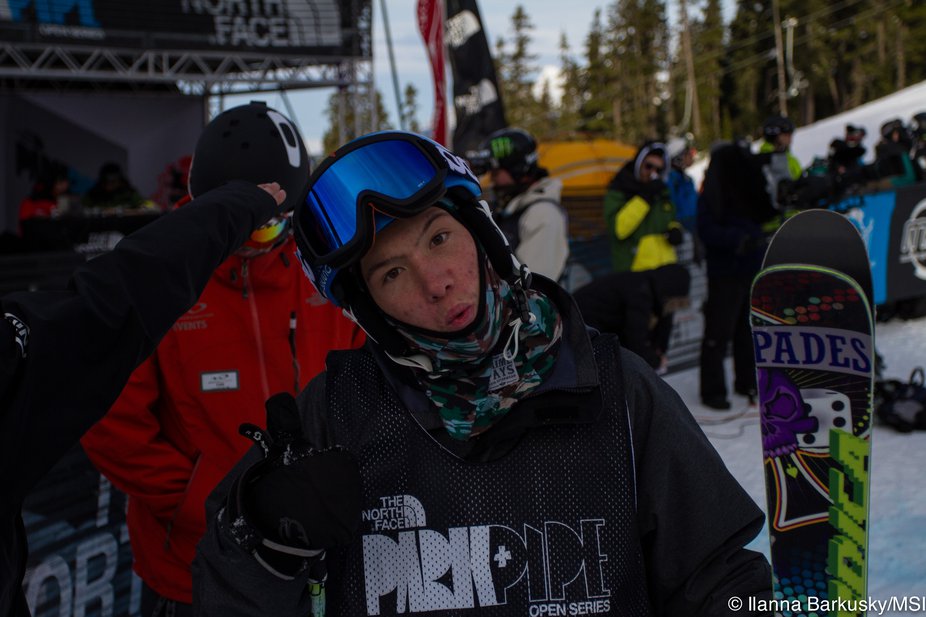 Alex Ferreira
But in the end, Alex Ferreira continued his impressive breakout season by spinning and flipping his way to first place with a run that consisted of a left cork 10, to switch left 7, double flair tail, right 9 and an alley-oop right flat 7, which in addition to the win scored him an invite to Winter X Games 17, which kicks off next week in Aspen, Colorado.
Results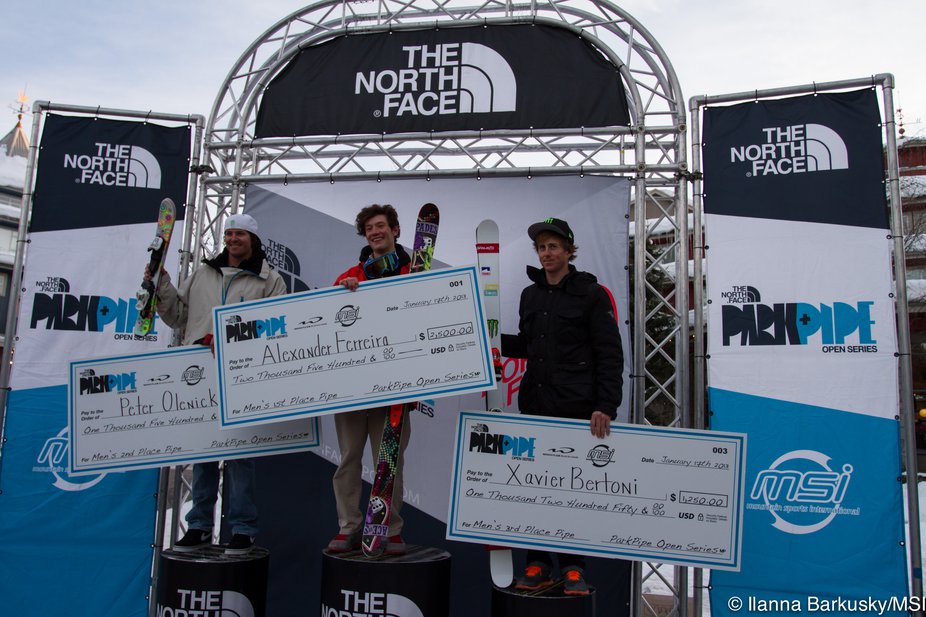 Peter Olenick (2nd), Alex Ferreira (1st), Xavier Bertoni (3rd)
Men
1) Alex Ferreira - 93.6
2) Peter Olenick - 92.2
3) Xavier Bertoni - 90.0
4) Walter Wood - 86.8
5) Broby Leeds - 85.4
6) Kyle Smaine - 84.8
7) Brendan MacKay - 75.6
8) James Campbell - 72.6
9) Lukas Bowman - 67.4
10) Simon D'Artois - 19.4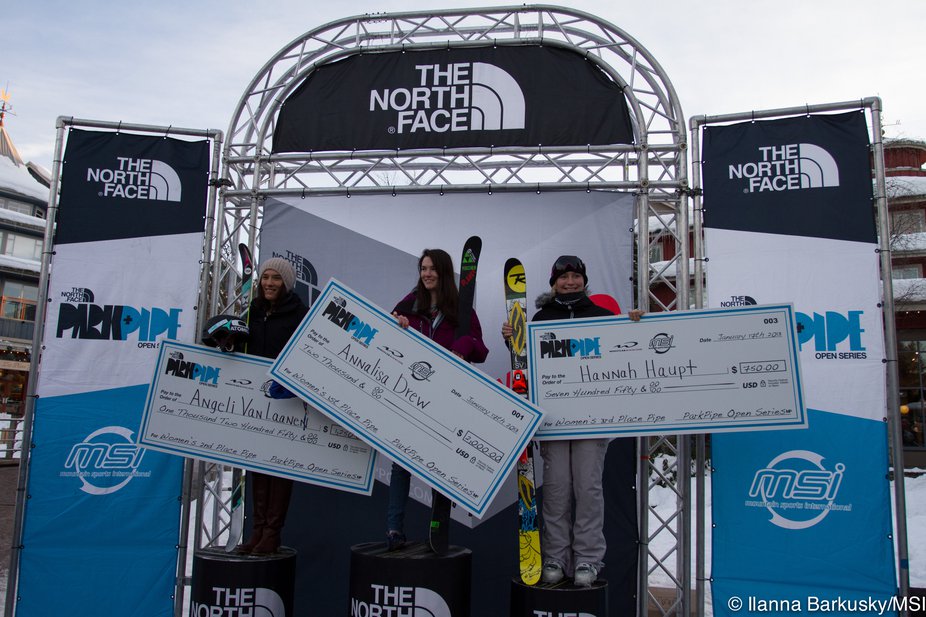 Angeli VanLaanen (2nd), Annalisa Drew (1st), Hannah Haupt (3rd)
Women
1) Annalisa Drew - 83.0
2) Angeli VanLaanen - 78.0
3) Hannah Haupt - 69.0
4) Maggie Stout - 66.6
5) Jamie Crane-Mauzy - 62.4
6) Cassandra Sharpe - 29.4
Congratulation to Alex and Annalisa, and big thanks to everyone at The North Face, Mountain Sports International and Whistler Blackcomb for putting on such a stellar event. Click here to watch the full webcast of the event, and for more information on The North Face Park and Pipe Open Series (including details on the upcoming stops at Waterville Valley, New Hampshire and Northstar-at-Tahoe, California) visit www.thenorthfaceppos.com.