This year saw a landmark in Newschoolers' 21+ year history and it involved a whole lot of skiing. For the first time, we ran our own ski test featuring the best of '21-22 product. For this inaugural event we took to the Canadian Rockies, more specifically, the beautiful Sunshine Village Resort near Banff, Alberta. Putting together a ski event in the midst of a pandemic was no easy task but with the help of a great local crew of testers and filmers we made it happen.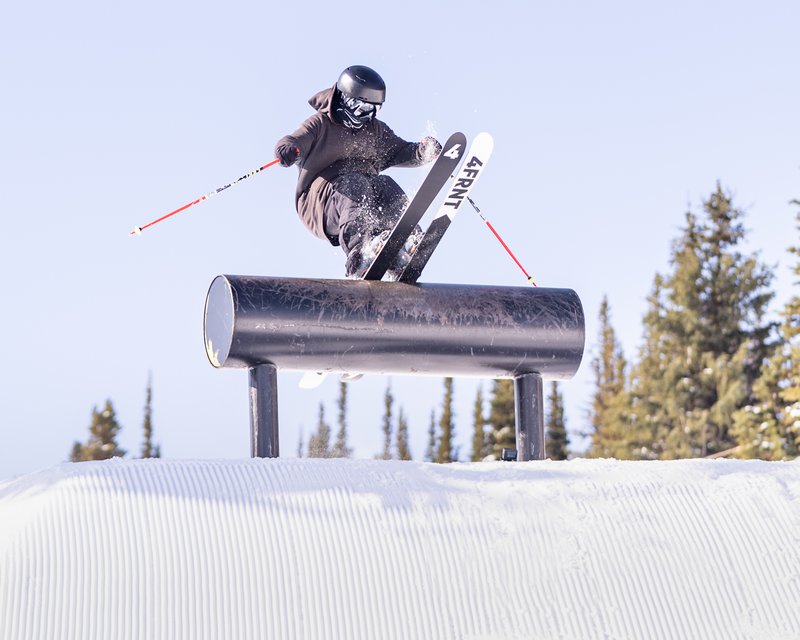 - Matt MC locking in on the new 4FRNT Switch skis -
_
If we were going to venture into the ski test world, we wanted to do it the Newschoolers way. That meant requesting brands send us detuned park skis so we could test the skis properly, on metal and plastic as well as on snow. We also requested forward mounting points, so we could ski them how we would ski them ourselves. And how you, our members would likely ride them.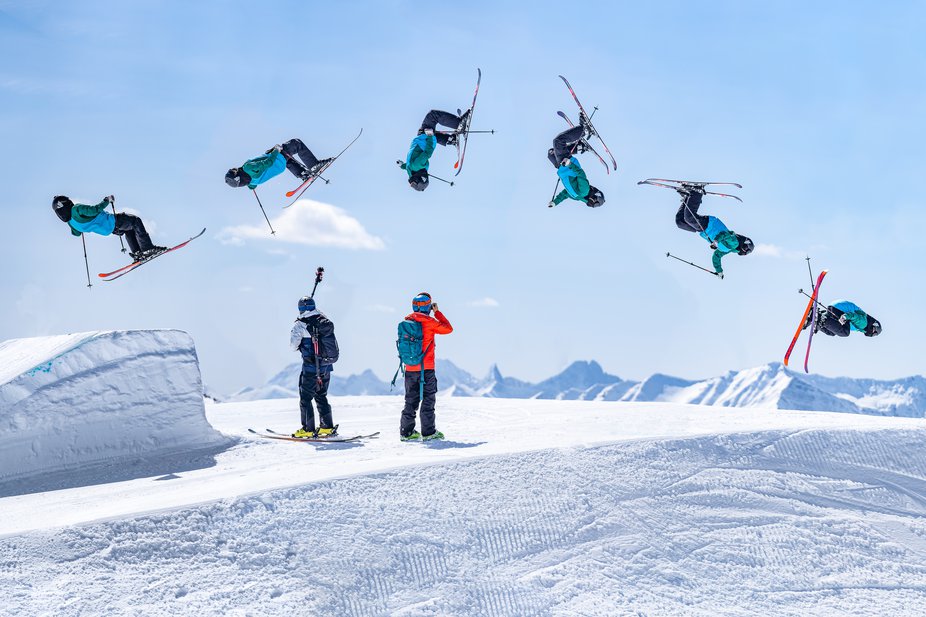 - Eryka going huge on the new K2 Midnight skis -
_
Our small team of testers, both guys and gals, went through a total of 28 models of skis from your favorite brands. This elite squad was made up of park crew, shop techs and local heroes, great skiers but mortals just like you and ourselves. We filmed the crew on each of the skis as we ripped all parts of the hill to test the performance, and we'll be releasing 1 minute video reviews of each model come the fall. We'll also be awarding best of test awards and having each of the crew members pick their own personal favorite ski.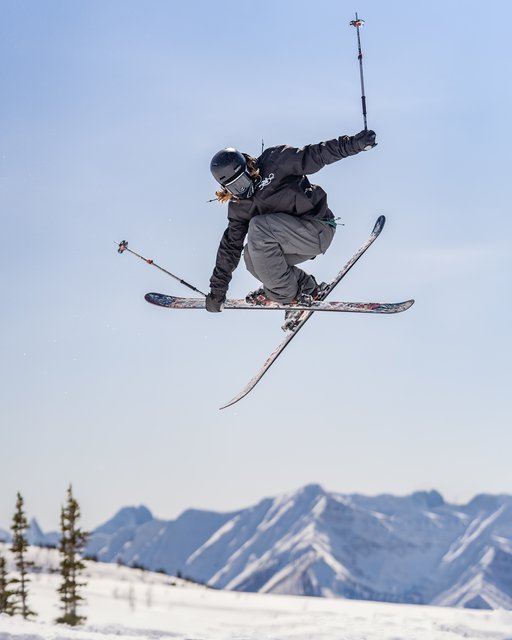 - Jacob testing out the Fusion skis from Gilson with the very special NS design winning topsheet -
_
Sunshine proved to be an incredible testing venue, featuring all types of terrain and we had five days of legendary first chair to last chair shredding. Unlike most ski tests we didn't simply ride a couple of groomers and call it quits - we used the skis for their intended purpose which meant sliding rails, doing switch ups, hitting cliffs and going big on jumps. And unusually for a ski test, we even got great snow, meaning we could have a proper look at soft snow performance. We sent the all-mountain skis on the infamous Delirium Dive at Sunshine to test their performance in steep terrain. We popped tricks off side hits and cliffs to see how easily they'd handle stunts all over the hill. And we took almost all of the skis we tested to the park as well, not just the park skis. Because we know that whatever ski you pick, it'll probably see some park laps. The skis are definitely going back to the brands in much worse condition than they arrived, but the test was much the better for it.
_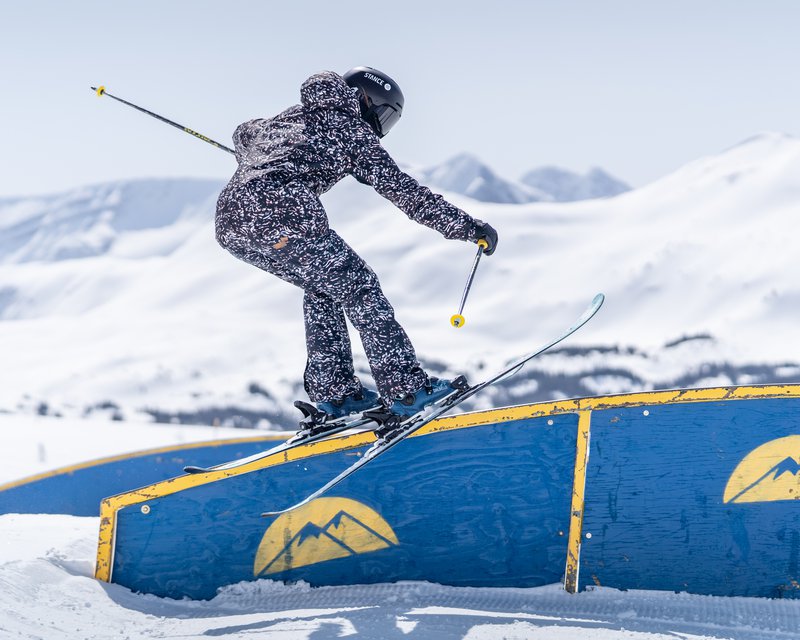 .
- Amy Testing switch ups with the Faction Prodigy 1.0x -
_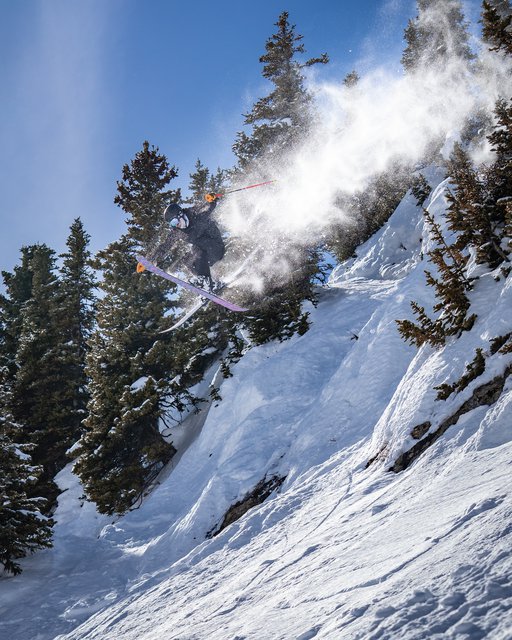 -
@Dr.Zorko Checking out some cliffs on the Sego Cleaver Comps -
_
Massive thanks to Sunshine Village and all the brands who believed in what we're doing and made it happen. And of course to our sponsors for hooking up the crew with some swag for their efforts: @Saga. Darn Tough Socks, @PhunkshunWear and @WellsLamontSnow All photos by Chris Foote - @banffimagelocals
_
List of all participating brands: @ARMADA - @SegoSkiCo - @J_skis - @4FRNT - @Line_Skis - @GilsonSkis - @FacetSkis - @K2 - @Faction - @RossignolSkis - @DYNASTAR_LANGE - VOLKL Skis - Lib Tech Skis - Salomon Skis - Augment Skis
_
Stay tuned for our best of test and skier's choice awards which will be announced soon.