Photographers of NS rejoice, we're stoked to announce the return of the Newschoolers Photographer Program. This time, we're going bigger and better than ever before.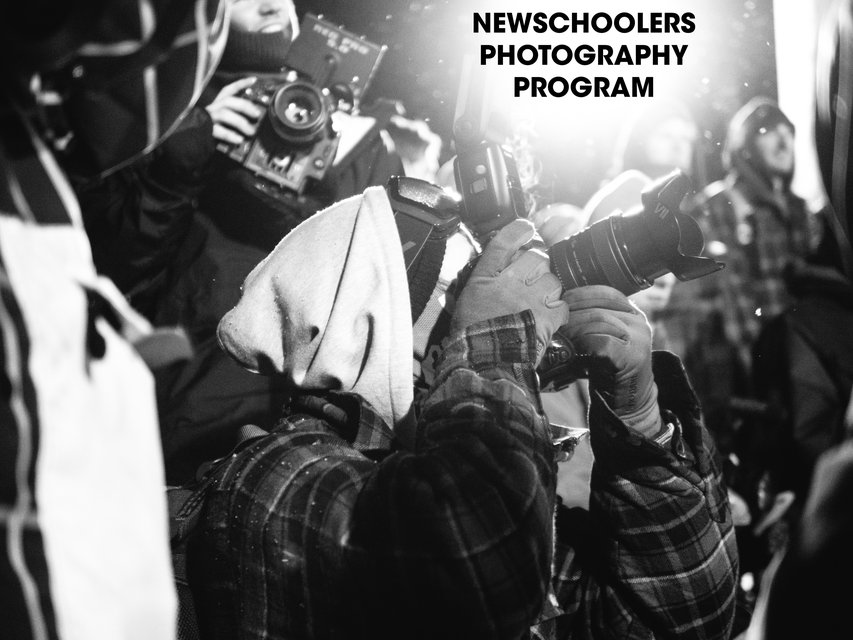 The program is open to any and all members - you don't have to be pumping out magazine cover-worthy shots left and right (though we certainly don't discourage that!), all you need is a camera, a vision, and the drive to be a part of the biggest opportunity around. There will be space for at least a dozen photographers, who will all have have the chance to be rewarded for producing awesome images, as well as get a massive amount of exposure. The sky's the limit for those that seize the opportunity, and it's a fantastic way to get your foot in the door of the ski industry.
Once accepted, members of the photography program will be given the resources they need to take their photography to the next level. They provide the images, and we provide the tools, tips, contacts, connections, community, and exposure to help them become professional photographers. We have seen a countless number of people take their first steps into the industry from right here on NS, and want to help you do the same.
If you'd like to apply to be a part of the program, simply post a comment at the bottom of this article saying that you're interested. Next week, Jason Mousseau, along with a few other photographers and myself will be going through the photos of each applicant to look at their work from this season. We'll be taking views, ratings, comments, and shares into consideration, as well as the overall quality of your work. Remember, this program focuses on building exposure for your work as well as rewarding those who produce face-melting content, so your ability to get your photos seen is important to us! We want to see that you're an active member of the NS community, and that you'd be able to help spread the stoke for not only your photos, but other photographers as well.
---
A bit about who I am - after being selected as a member of the NS Photography Program last year, I was able to hop on several opportunities that got me to where I am today. I had the chance to attend the Dumont Cup and the West Coast Session thanks to connections I made through NS. I was paid for my photography which allowed me to keep doing what I love. I sat on the Yearbook committee and helped play a part in the assembly of last year's Yearbook. I was even nominated for the "Best Up and Coming Photographer" award at the iF3 Photo Awards, with a portfolio of images produced thanks to and shared exclusively on NS.
Today, I get to assume the role of Photo Content Manager of Newschoolers.com and head of the NS Photography Program. I'll be in charge of overseeing and organizing the program along with Jason Mousseau, though our primary goal will be to have the program run mostly by you, the members. We want to hear your thoughts and comments, and will rely on your feedback to help develop this is into a kick-ass system!