30 people joined us on June 6 for the Mountain Clean Up day organized by Bioskieur, Mountain Riders and Elements in Verbier and collected over 200 kg of litter! Most of the litter was found under the gondola and chairlifts, including cigarette butts, plastic and glass bottles, and all sorts of other odd things… tennis balls, old skis and a shoe! Hopefully this event will help remind people not to litter on the mountain! The winner of the Enviro-Quiz at the end of the day was Ludovic Chartier, who was very happy to win a pair of Wednesdays!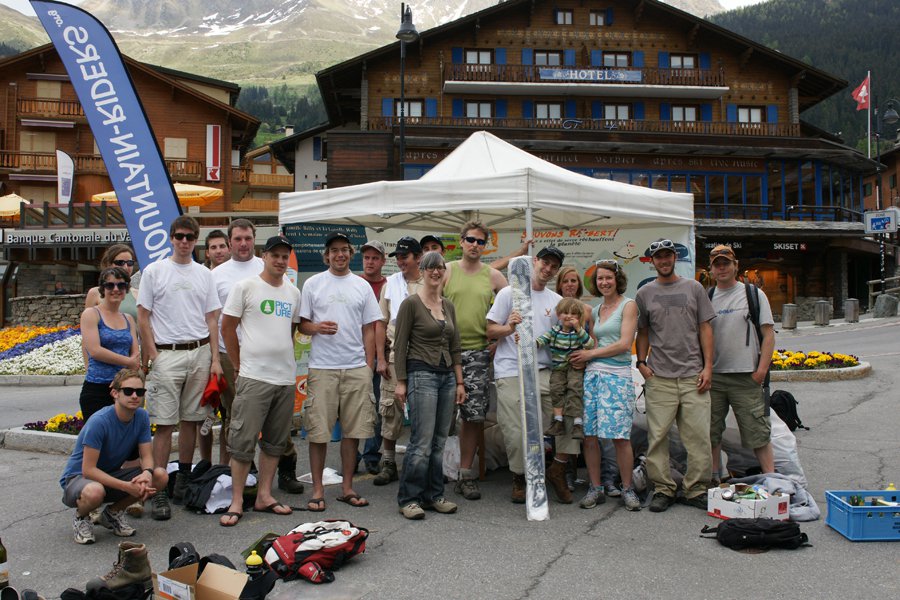 Mountain Clean Up Team and happy winner of Faction Wednesdays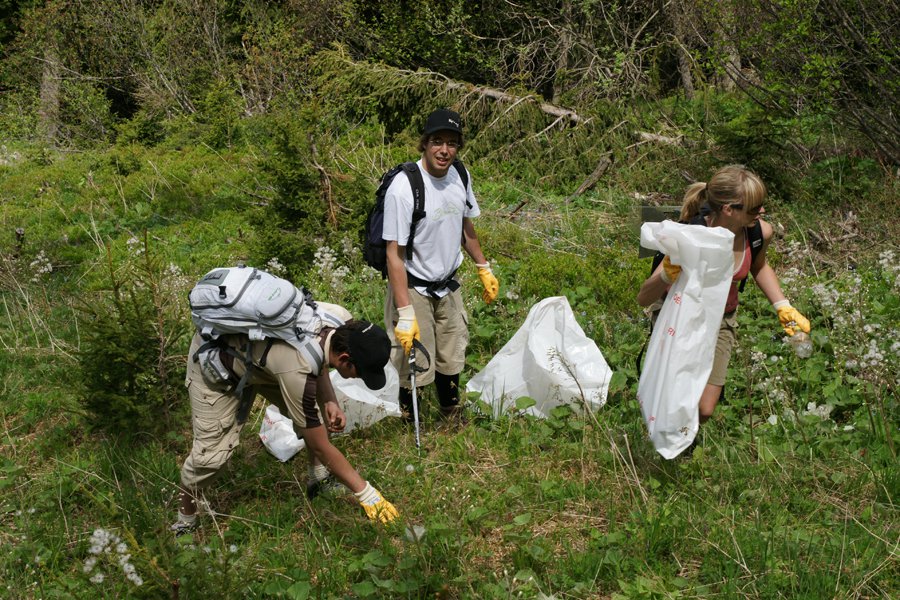 Collecting litter under Médran-Ruinettes gondola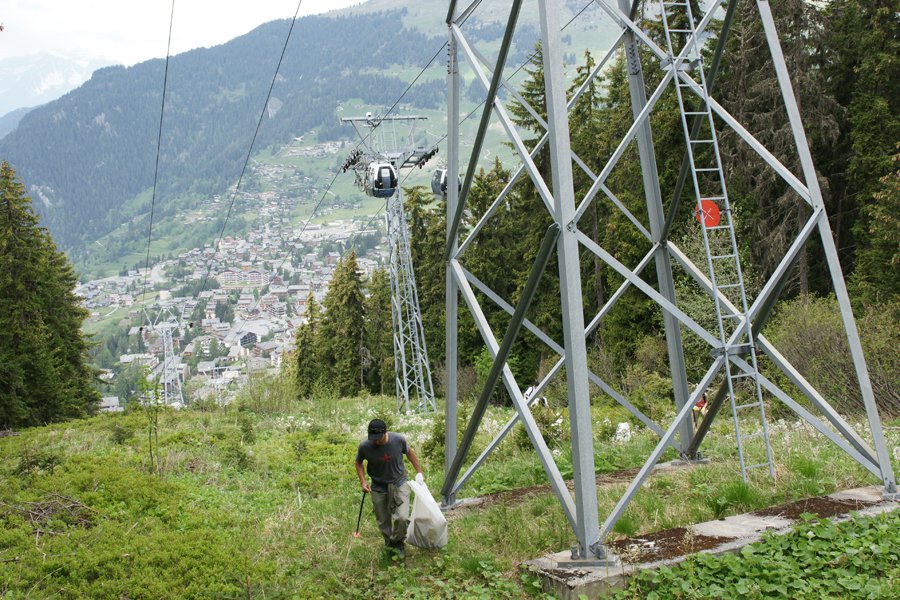 under the gondola
Cigarette butts ...