Cover Photo: Stefan Mahlknecht
It's been the best part of a month now since we dropped a Weakend and there are various reasons why that's the case. The main one however, is we've all been out enjoying some end of season snow sliding in various bits of the world. As a result, I'm going to cram a recap of May all into one article. The ski industry, in what would now be a typically quiet time, has actually dropped a couple of bombshells.
First and foremost, an agreement was reached for the sale of K2 Sports. In a sense, the deal isn't very exciting. The day-to-day running of the K2, Volkl, Line, Full Tilt etc is expected to remain the same. But to me, it seems to make the future for those brands look a whole lot more rosy. They are no longer an irrelevant-sized and inconvenient wing of a supercompany that otherwise deals with household goods, but back under private ownership and looking far more secure, at least superficially, as a result.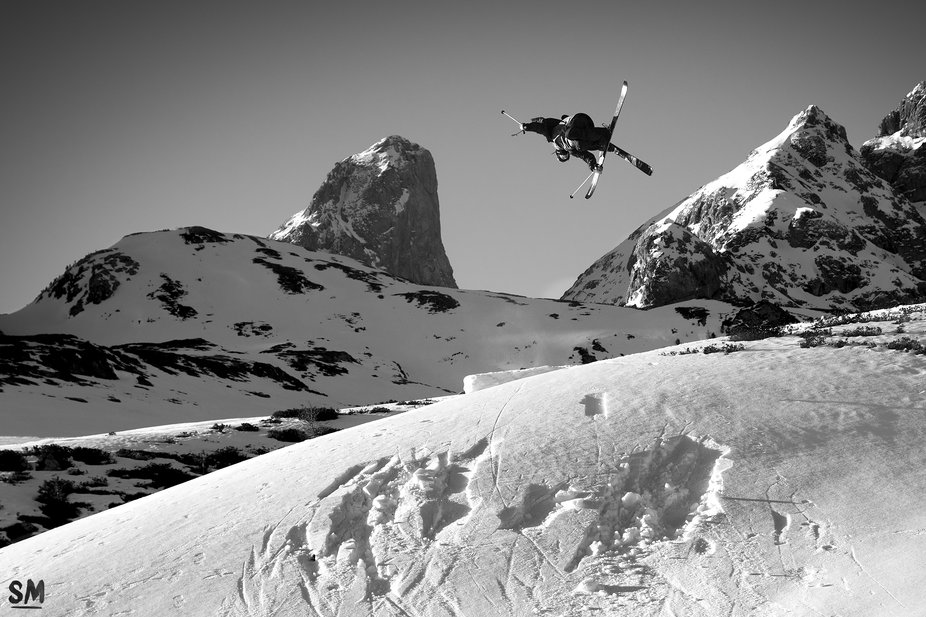 The other major industry story last month was the sale of the SIA Snow Show to Emerald Events, and its subsequent amalgamation with the Outdoor Retailer Show, combining the two big industry events into one. It's still in Denver, still at the end of January and everyone will still be equally drunk but the SIA Event is no longer. For the sake of clarity, it is the show that has been sold, not Snowsports Industry America, the member-driven trade association.
On the actual sliding-on-snow-right-now front, we're entering the first of two lean times. For most, the season is over now and it's still a month or so until things kick off in the Southern Hemisphere. Luckily, the last vestiges of Northern Hemisphere are hanging on in Scandinavia, on the glaciers of the Alps, at Hood and at Mammoth. Mammoth in particular, has been going off. Superpark, Level 1 shoot, Big Picture Crew and many more have been there. But I'm going to take the opportunity to highlight one of several banger ladies edits that have dropped this month, because this crew cut from Mammoth is too good to go unnoticed. A shoutout to Vilma Warpenius too for this banger from Ruka.
http://www.newschoolers.com/videos/watch/869344/Melting-Pot---Mammoth
Swiss-style masters, Laurent DeMartin and Sampo Vallotton were in Mammoth for the Level 1 shoot, but also made the public park their bitch. Slushy Party is pretty much the definition of perfect spring skiing.
http://www.newschoolers.com/videos/watch/868976/Slushy-partyAlso in California and definitely well worth a mention is Quinn Wolferman's edit from back at the beginning of May. He's been absolutely killing it, definitely one of, if not the biggest emerging talents of the season.
http://www.newschoolers.com/videos/watch/867452/Quinn-Wolferman---Present-YourselfFurther north, the Hood Crew (and many others) are back at Timberline and they have been on a destruction mission dropping banger clips left right and centre. May and June are pretty much Hood Crew season so I'm stoked to see more over the coming months. Quad kinks are not safe around Meeks.
http://www.newschoolers.com/videos/watch/868750/Wish-You-Well
May is also a great month for events. The aforementioned shoots are one example but it's also a time for parks to take precedence over the general public, who have most certainly hung up their boots for the season. You can't ignore the Kimbo Sessions in this but they have had a ton of coverage already, so I wanted to focus on two others. Firstly, Engleberg has built a jump line of Superpark proportions under the moniker of the Fabian Boesch Invitational. Being Swiss, they didn't actually bother to tell anyone or do anything much to promote the event but a lot of skiing's big-name jumpmen are there. At the other end of the rotational scale, Zermatt Spring Sessions went off all month. Open to the public with cash for tricks jams and after hours sled laps, it was all time slushy swervy fun. The closing day was a couple of days ago but I've seen some of the summer park plans and it's going to be incredible.
The very low-key return of Ninthward, under new ownership, seems to me to have been lost in both the Vishnu hype and how ridiculously badly Revision have been treating their customers. Jacob Hyllengren-Larsson is reason enough for me to be hyped on the reincarnation of the brand, and Severin Guggemoos is definitely one to watch.
http://www.newschoolers.com/videos/watch/867970/Mammoth-South-Park-X-Ninthward
I've saved the coveted ender spot for a rider I claimed, two years ago now, is the best skier you've never heard of. He still hasn't really hit the bigtime but his blend of Pollard style and crazy skills needs to be talked about. Karl Kristian-Muggerud's Supervention Rider Edit, is nothing short of brilliant and will have you cursing the wait until you next get a chance to play in pow.
http://www.newschoolers.com/videos/watch/868838/Karl-Kristian-Muggerud-Supervention-2-Rider-Edit--4K-UHD-