All photos by Oskar Hall and provided by Faction Skis
Matej Švancer is an insanely talented skier. The 17-year-old Austrian hasn't even finished school yet and he's already got a Youth Olympics Gold Medal, World Cup wins and many people think he should have an X Games one too (we'll come to that). You wouldn't bet against him adding an Olympic Gold next month either. His style, story and personality means that he can't really be judged by his medal collection alone. We had a chat while he was driving across Austria from his hometown of Kaprun to Salzburg, to get a COVID test in preparation for Beijing 2022, so we had time to cover a few more things, like who would win that game of Slvsh and his future plans.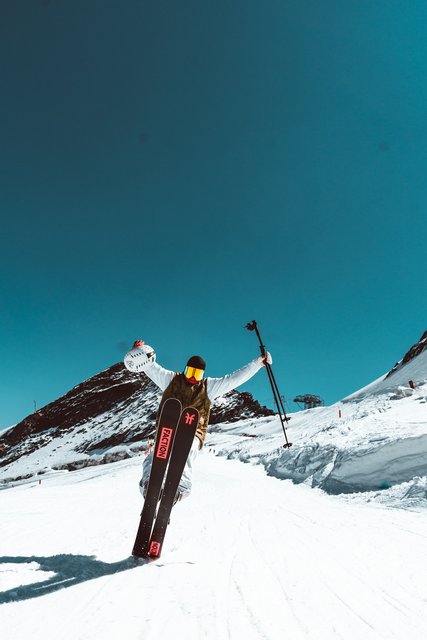 _
Hi Matej we've got a while, so we might as well start at the beginning: Had you already skied in the Czech Republic before you moved to Austria?
I've skied in the Czech Republic maybe three times in my life. I actually first skied in Les Arcs, France, when I was like two years old, with my family. We used to go to Austria a lot, just on ski holidays. After I finished school in Czech and passed the exams for one in Austria, we moved here. The main reason we moved wasn't skiing though.
Is your school a normal one or is it a 'ski school'?
It's a ski school, but an Alpine Ski school, so our timetable is structured more around that, not freestyle. It's mostly alpine and nordic combined and it's just me and three other freestylers. There used to be seven or eight of us, that's why my skiing got better and better. I was just allowed to shred with people in my school.
Are you the only person from your school going to the Olympics?
I'm the youngest person from Austria going, but I'm not 100% sure if I'm the only one from my school. I don't know everyone and I haven't been in school for a few weeks, but I think I am.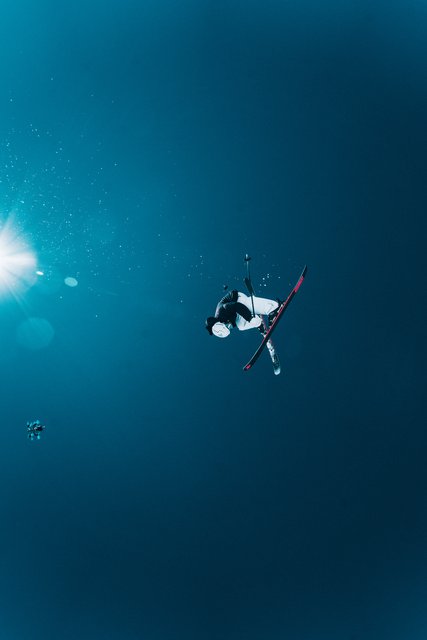 _
You switched nationality from Czech to Austrian, in February 2021, was that a difficult decision for you?
I've been riding with the Austrian ski team for a long time. I asked them about switching nationality back in 2016, or something like that. I never got it, because you have to spend a long time in Austria, I didn't have that. They didn't give me the pass I wanted. So, I switched from Alpine skiing to freestyle skiing and tried again. It got complicated and it took another two years, after four or five years I finally got it!
It wasn't such a big decision. I just wanted to ski and if I wasn't on the Austrian team, I couldn't really train with the Czech team. I would have to pay for all the trips and stuff, it was just an intelligent decision to switch to Austria.
I compete for them and I have a passport, I'm full Austrian!
Cool, that makes sense. So we'll come to X Games in a minute, but which skiers inspired you when you started freeskiing?
I first looked up to @speedy_freeski_ (Štepán Hudeček). He's a good friend of mine and he showed me all of the ski videos. Then I started looking up to Torin Yater-Wallace and Kai Mahler. Those were huge idols.
And who/what do you watch now?
I watch a lot of Ferdi and I love watching Daniel Bacher ski. I still love Kai and that's kind of it.
_
For your own style of skiing; do you take aspects of other people's skiing or do you like to be creative and unique?
I do like to combine some of the styles I see, but mainly my own. I don't want to ride exactly how someone else is. Maybe mix in a little bit though.
Ok, let's talk about that X Games controversy, but what was the overall experience, of the X Games, like for you?
I don't know, I was just kind of sad. I really enjoyed my time there, but because of COVID, it wasn't THAT dope! I couldn't really meet the other riders outside of the ski area. Everyone was a bit scared to get COVID and not to be allowed to go to the Olympics. It was nice, but I didn't really get the feeling of the X Games. I mean, I was still hyped because it was my childhood dream, but I couldn't really figure out the course or the kickers. Maybe it was just me, but I didn't really like the setup.
In your words, what do you think about the situation with Big Air and how you were scored?
My first trick was a nose-butter 16, then I did a nose-butter triple 19, then I attempted a switch 16 quad wobble, and on the third try, I landed it. I got those 39's and then there was a timeout so I just thought I'd do a nose-butter double 19. So, I did two 19s; one double 19 Japan and one nose-butter triple 19, which just aren't the same trick.
If I do a cork 10 blunt in a competition, it's not going to score the same as a double 10 blunt. They're just different tricks.
The criteria were that you had to do two different tricks, so I did one double and one triple, so I fitted the criteria. X Games didn't say anything about it; it was the same rotation, but one was a double and one was a triple. Not the same trick.
The judges said, they typed 48 for my score. They gave me 48 for the triple and 48 for the double. They typed it in, but the system made a mistake because they had typed it in. I have no idea what the system has to do with judging. But they typed it in and they popped up as the same scores, so they didn't refresh my final score. That was why I didn't win. Two different tricks popped up as the same trick on live television and they just didn't do anything about it. 48 and 48 make 96, so unofficially, I don't know…
[Editor's Note: We were contacted by X Games to confirm that this was in fact a judging decision. The judges made the call that the two 19s were too similar to count as different tricks.]
If they knew it was a mistake, couldn't they have rescored it?
It's ok when people make mistakes, but they ignored it and didn't say anything. It's absolutely not the rider's responsibility. The riders have nothing to do with it, it was just an organisational mistake. It's totally ok to make a mistake, but not to continue on without changing anything.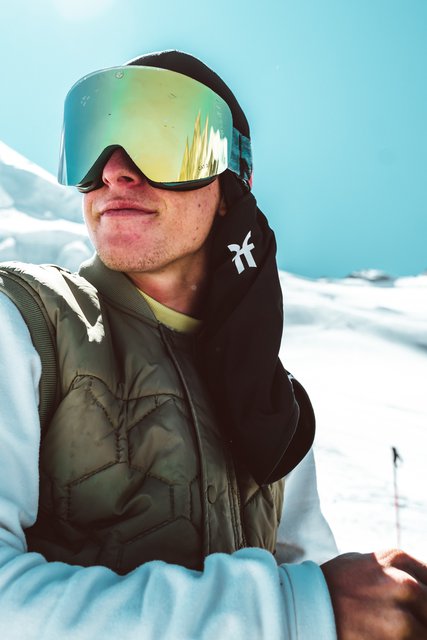 _
Ok, well that's pretty clear cut to us. So you're still at school; what's it like competing against, and often beating, the best skiers in the world?
It still feels a little bit unreal. It wasn't even a childhood dream, because I never even thought it would happen!
It's just weird, I don't even know how I got here.
What are you thinking about going into Beijing 2022?
The only thing on my mind is: I got a new Nintendo from Red Bull, so I will be playing a lot of that there probably because I doubt, we'll be allowed to go out. That's all I've got in my head right now, nothing else.
Haha ok, will you film in the future?
I'll definitely film some edits. Little YouTube edits, but when there's a project, I probably wouldn't tell anybody, so you won't find out!
You're focusing on contests right now?
I'll do a few small park edits, no backcountry probably and maybe a little bit of street. I don't know if I'll get that, I'm trying out street and it's tough, but it's fun.
_
What made you try that switch quad in Saas Fee?
I don't know, I just thought it'd be fun to do it, because only one person did it before me. The switch quad that Wacko did. I just thought it'd be fun to try it out and I was doing switch triple 12s the whole day and I felt like I had a bunch of time, so I was standing up there and I thought I could do it. So, I just went for it.
How do you think your ski career will change when you finish school?
It might get worse.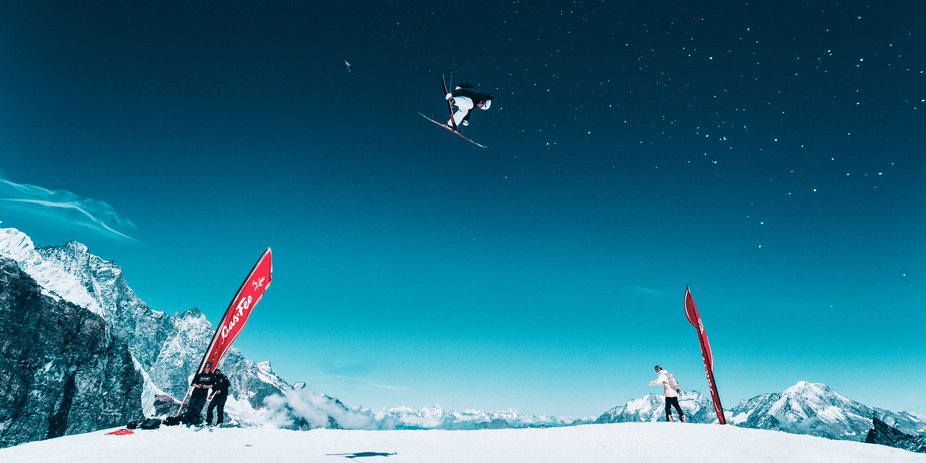 Haha why?
As long as I don't see it as a career, it'll still be fun. But if it starts to feel like a job, it'll stop being fun, so I'll probably go to university, just so I have a backup. If I didn't have that, I'd be really stressed all the time that I'd like crash. If I don't have that backup then I'd have to be stressed about competing and doing tricks and stuff, that's not the way I want to ski.
What would you study?
I'd like to do something with design, but I don't think I'm going to make it. We'll see.
There was recently a thread on NS; who would win a game of SLVSH, you or Henrik. What do you have to say about that?
Definitely Henrik. For sure.
Would you beat him in any aspect?
Nah, I couldn't beat him. I'm sure.
Do you know him?
Yeah, I know him pretty well. Not the best, but we know each other. If I come up the hill he's like 'yo what up?!' We sometimes ski together at the comps. I'd like to shred more with the riders. Like in Kläppen or something would be so dope.
Cool, well good luck in Beijing and enjoy the Nintendo!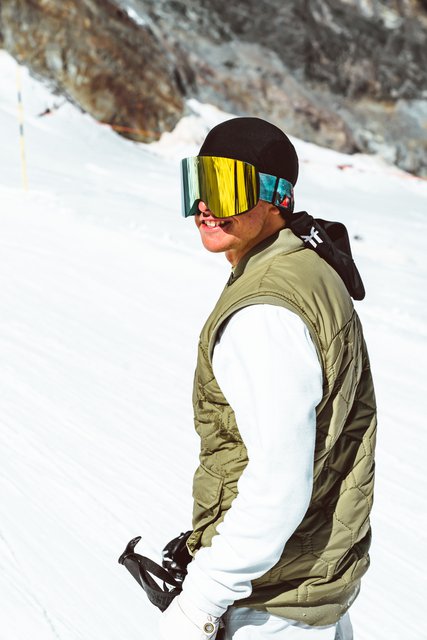 Matej's favourite...
Trip: I think Kläppen, in April. I would love to go to Kimbosessions, so much. I've been to Kläppen for the Junior World Championships. That was super nice.
Trick: Carved cork 7 blunt. With sausage blunt. I was looking to do that trick for such a long time, I finally managed to do it after so long, so I'm really hyped on it now.
Track: I don't know if I have a favourite song. I don't ski with music. I can't say it's my favourite song, but Living In the Bay by Young Cellski 1995 is one of the nicest recently.