Words by Frank Raymond
Photos by Dana Flahr & Frank Raymond
After a long day of coaching at Momentum Ski Camps in Whistler, Chris Turpin, Dana Flahr and I left Whistler for Mt Hood.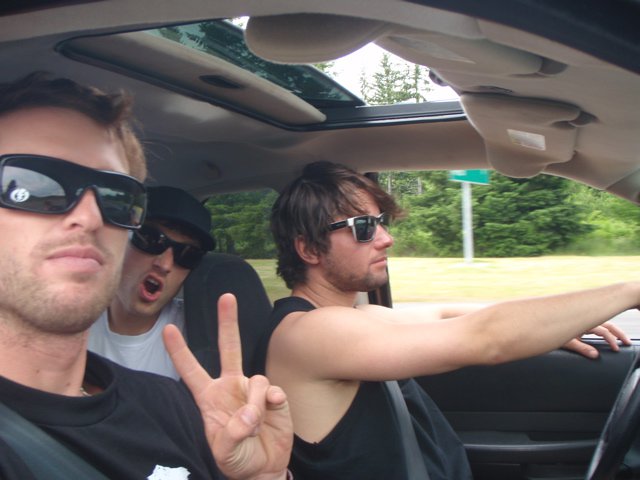 A nine-hour drive was ahead of us, so we decided to take our time and cut the journey in half by spending the night at a friend of Dana's (Trent) near Seattle. To my surprise upon arrival, Trent turned out to be a ski bum I had met two years ago in Argentina and traded him a Sun Ice hoodie for a In and Out burger t-shirt…what a small world.
His house was loaded of cool skiing artifacts, like a brand new pair of Blizzard downhill skis, which were stiff as a morning wood…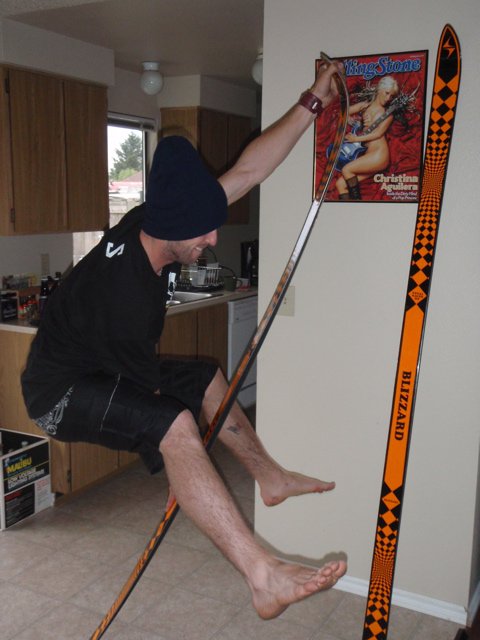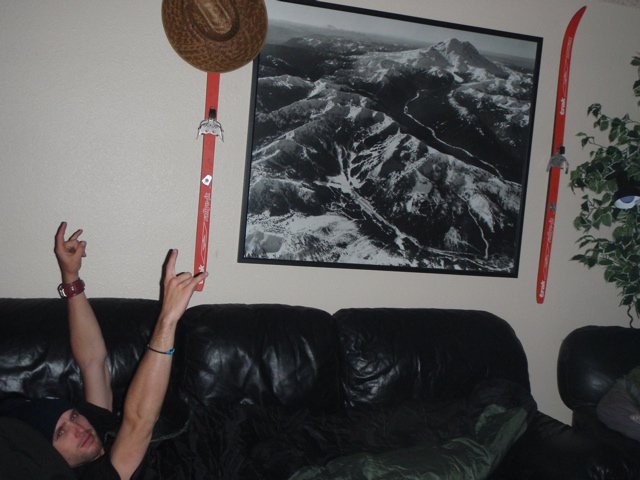 After some couch surfing sleep, it was time for the last sprint to Hood, and a nice sunny day was in front of us to make the drive a little easier. We had about four hours to go, so what else is better to do in a car than to talk about skiing.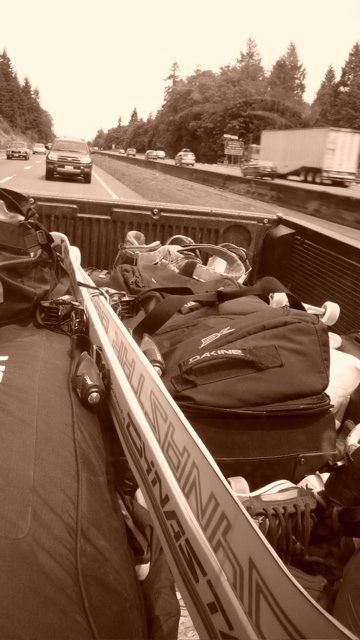 We didn't know what the setup was going to be like so we started fantasizing about a couple of crazy possibilities for four hours…we're not addicted to skiing at all.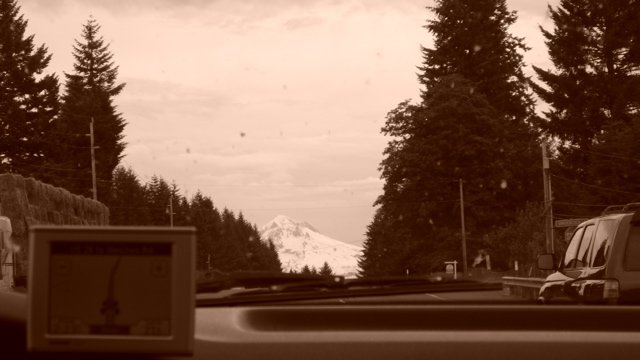 So we finally arrived at Mt Hood after one last stop to pick a Red Bull Massive banner, which was pretty much Tanner's face that was 17 feet wide and 50 feet long…yes, it was MASSIVE.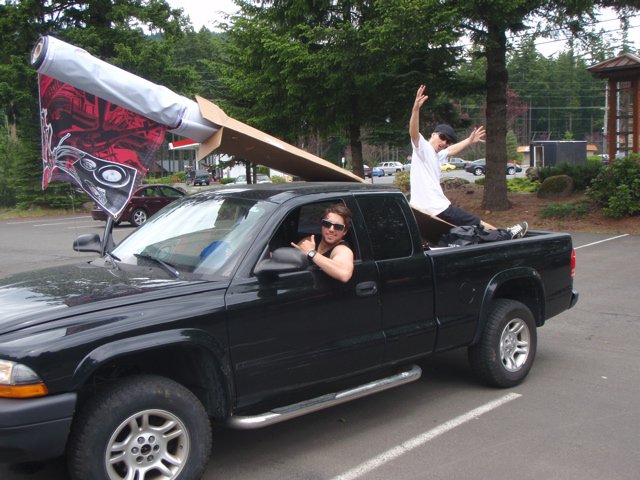 Red Bull had rented a super nice house next to a river in the woods with a hot tub, seven bedrooms, a huge deck and more.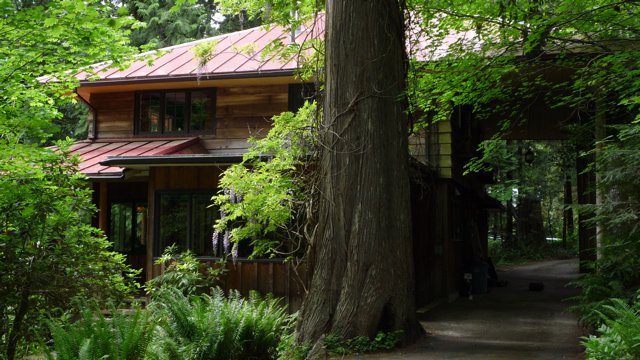 Tanner was waiting for us there, welcoming us with open arms as CP was dealing with a little stress while trying to line up the shoot and all the last minute problems.
Eric Iberg was chilling on the deck with the Provo brothers, Sean Field, CR Johnson, Rory Silva and Sammy Carlson, while Pete from Red Bull and Jamey Voss from redbullskiing.com were downstairs there on their computers. Also hanging around were Frank Wells and Jerimiah Pebley, who had just came down the mountain where they were shaping the monster hip.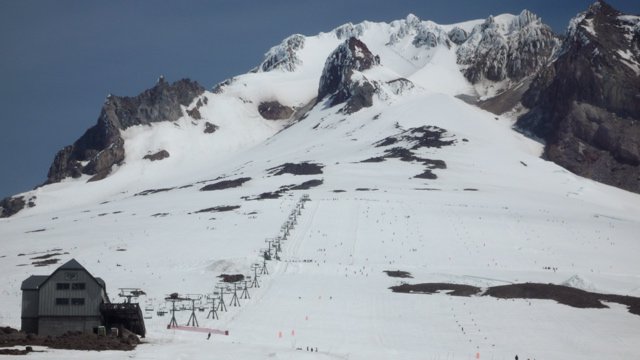 Tanner seemed super stoked on the feature and kept talking about how big we could go. Some people, including me, were a little scared of it because we hadn't hit a hip in many years…but fear is a good thing.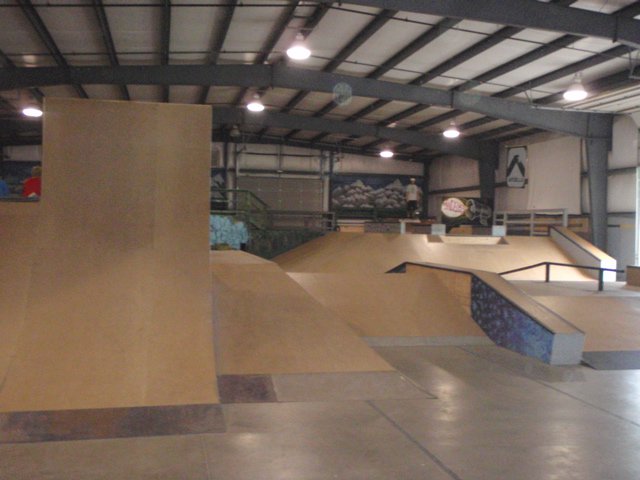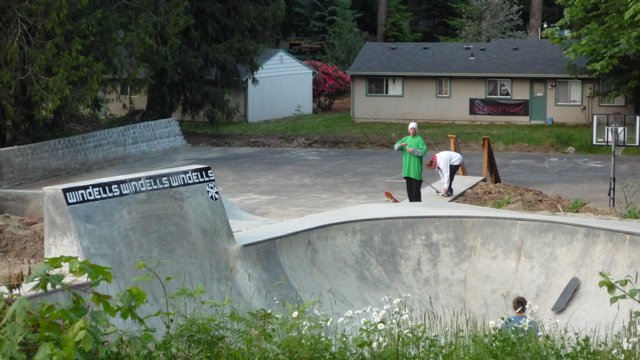 After dinner, someone brought up the fine idea of going skating at the insane skate park at Windells, a kids paradise…rails, banks, ledges, mini-ramps, bowls and rollers all over the damn place, and nothing but good times.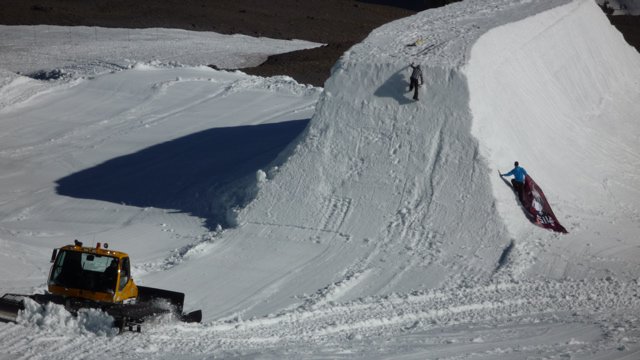 The next day was our first day on snow, and as we first laid eyes on the hip, we realized it was two times bigger than we had imagined, but perfectly shaped and a true work of art. We hit it a couple times and fixed up the wu-tang on the kick before some clouds rolled in…forcing us to wait until the next day.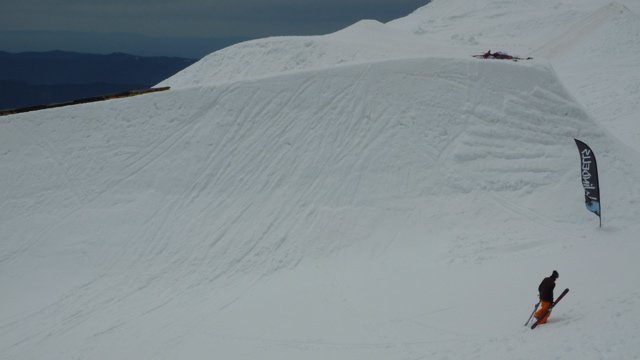 Meanwhile, Iberg was at the airport picking up Cali P and Straika who were coming down for a show after the session and Blake Jorgensen and Callum Pettit had just rolled in from Whistler…making it party time at the house. After a few beers there we moved to a local bar where some of Tanner and Iberg's friends were playing some smooth reggae music. Good food, couple beers, good friends and reggae music…again, nothing but good times.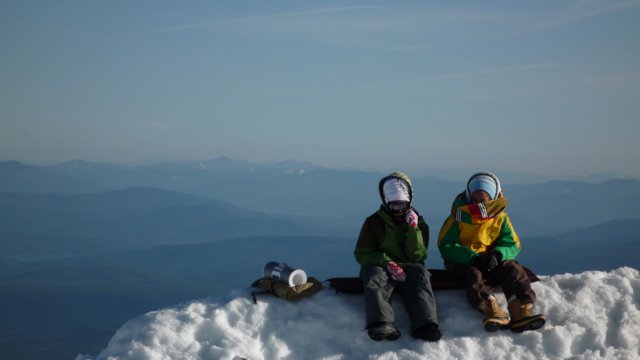 Cali P & Straika
The next day we got bluebird skies and hot weather, the Red Bull cat and two 800's Polaris sleds for us (we beat the shit out of them), so nothing could stop us now.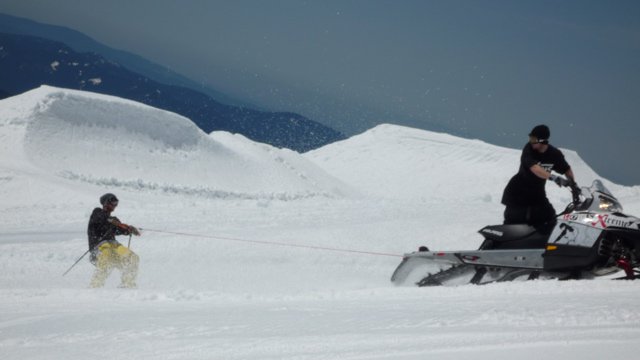 The light was on the left wall, so as a few of the boys sessioned that for a while I began getting warmed up and started to figure out the transitions, while Sean Field and Turpin were going off right away on the right side with some alley-oops and massive air to fakies, and Tanner stomped a couple of flat 3's and CR was throwing down some easy 540's. CP popped his camera out and started capturing some grade-A shots. Even Straika and Cali clicked into their skis and give er a good rip…who said black man can't jump?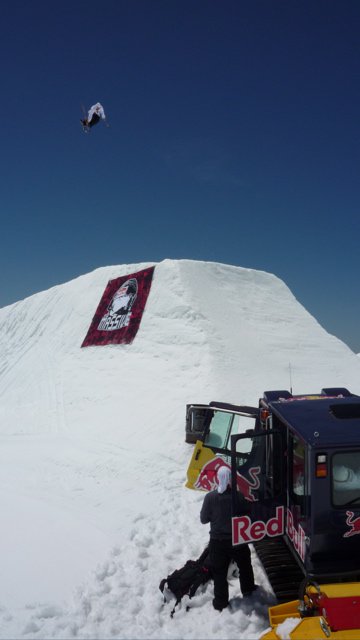 Frank
Sean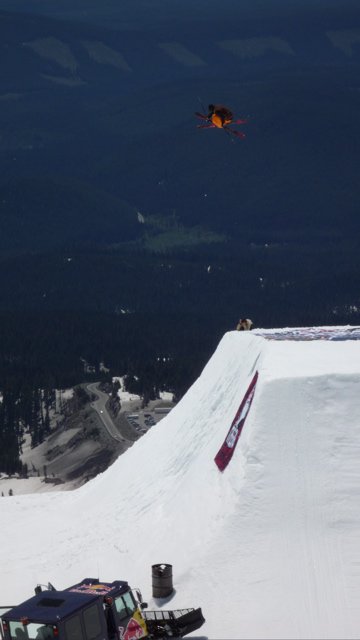 Turpin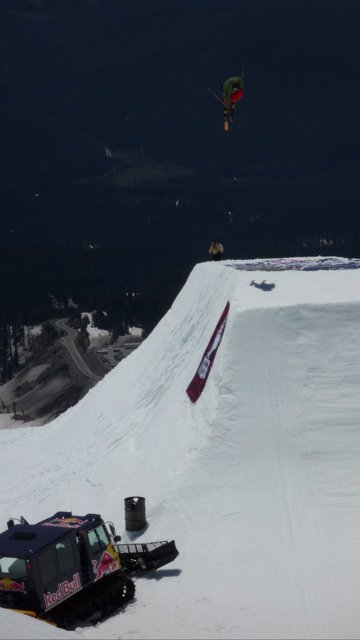 CR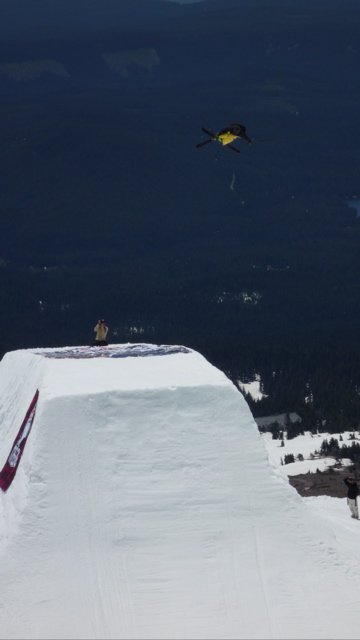 Tanner
In the afternoon, the sun changed sides so the right wall was going off. In a matter of minutes, Tanner stomped five different tricks with some crazy style and Turpin was only hitting it switch and taking some serious air. Then CP and the chopper rolled in for the first heli session, and everyone began killing it big time. Bangers, bangers, bangers.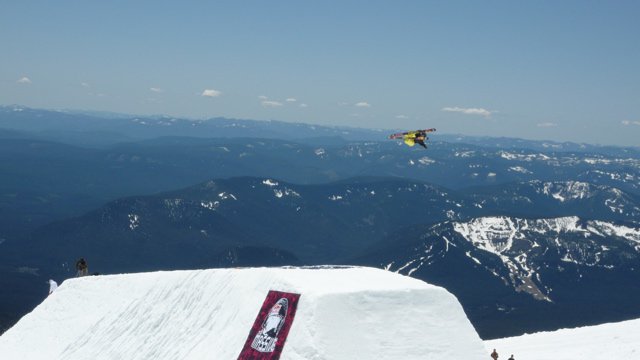 Tanner
After a while a couple people got hurt and it was time for a break. Turpin was bleeding, CR was shook up, my leg was hurting, but Tanner and Sean were still fresh.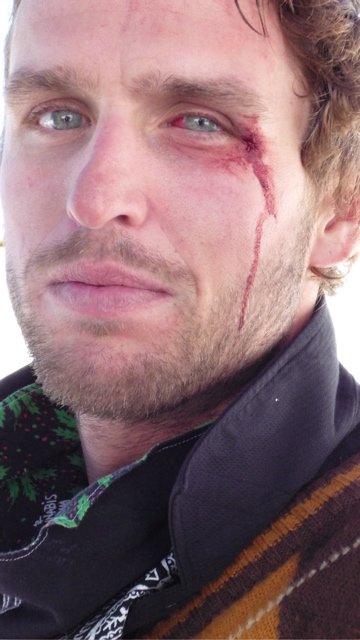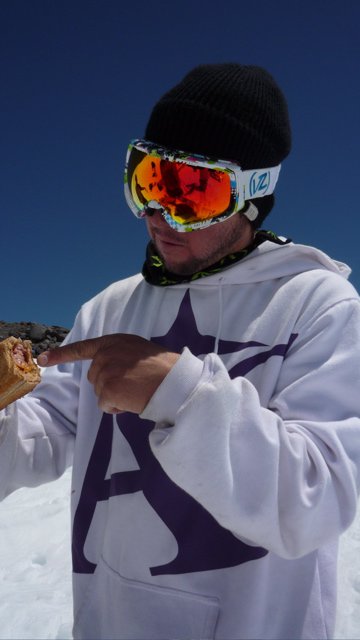 After some sandwiches and juice and a little breather, CP was back for another round with the chopper. Tanner who spins left and Sean who spins right were putting on quite a show with some mirror shots at 25 feet high with a perfect sunset in the background…straight out of a video game.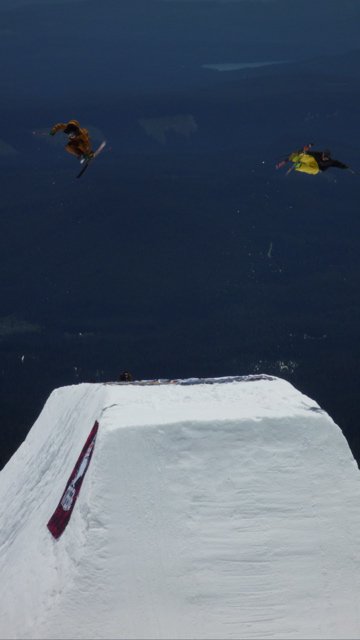 Sean & Tanner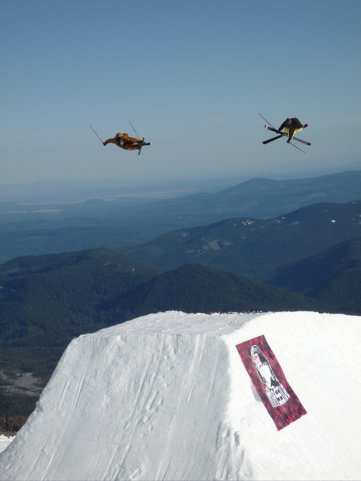 Our next move was back to the house to get some sleep. Everyone is exhausted and maybe a little hurt, but who cares, we had a blast.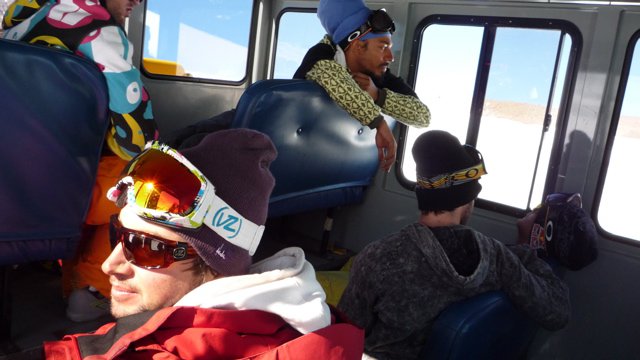 The next day, the wake up was brutal. Stiff legs, stiff lower and upper back, a regular morning for skiers. While trying to stretch it out, CP walks in and delivers good news to everyone…no need to be up there early, we only want sunset shots. Back to bed for a couple of hours.  Turpin and the Provo brothers go down to the river and try to catch some fish, but no dice. Some of the boys are playing music while others are on the computer, as always. Cali P and Straika then cooked us some food so we could go extra big for the last shoot. Some kind of spicy potatoes mixed with rice (a Rasta's delight), so we all sat down and had lunch and dinner together with a few beers.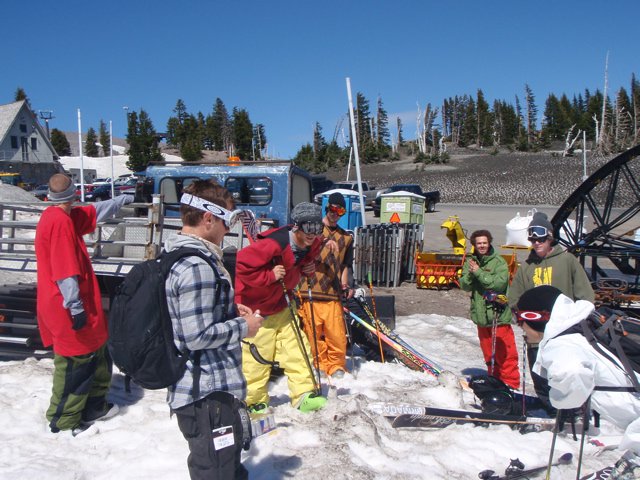 Then we headed back up the mountain to go for one last round on the hip. No heli, no one on the mountain and just friends, a sunset and a couple of cameras…a great way to end your season. So there we were in front of the feature, perfect light on the right wall and the same vibe we had all week is back. No one went for extra big ass tricks or extra huge air, just a fun session with some friends, because after all…isn't that what skiing is all about?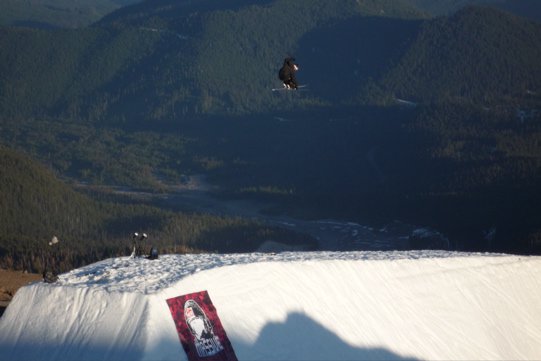 Ian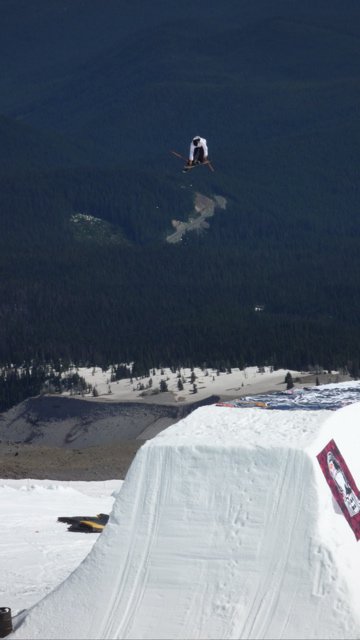 Frank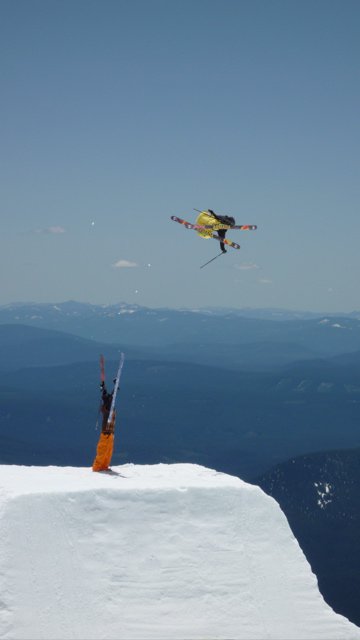 Turpin & Tanner
Ian Provo threw some flawless straight airs, Sean did some super clean 540's, Callum was off the hook with some ally-oop 540's and Tanner threw some picture perfect ally-oop 360 true tails. As for me I kept it simple with some ally-oop stuff. It was so nice to see the boys killing it with a big smile in their faces. Next thing you know, I hit the deck and front flip out and it's a rap.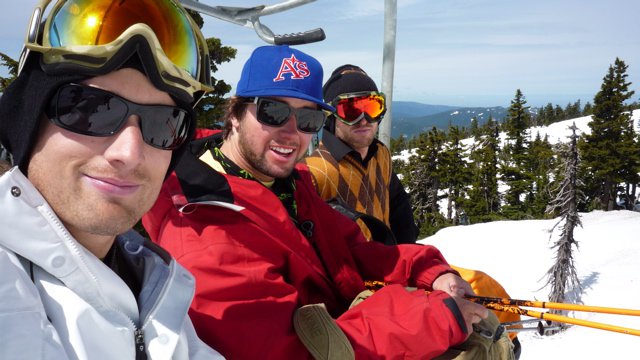 For every one involved in the shoot, it was party time. But for Dana, Turpin and I, we had to drive back as fast as we could to Whistler to coach at Momentum the next morning. Did I forget to mention that's it's a nine-hour drive? We just got there in time for breakfast with the camp. Tired, hurting and in need of some big time rest, we were there no mater what (that one was for you Trennon, we almost pulled the plug that morning). Cali P and Straika were thowing down a show the next day, which we unfortunately missed (so pissed), but from what I heard, his game was real tight. Be sure to check out his brand new cd, Lyrical Fiyah (it will change your life), and stay tuned for all the footage from the shoot in The Massive, coming this fall.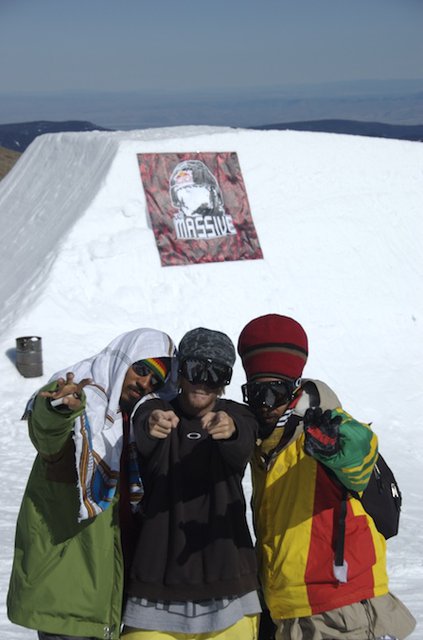 photo: Jamey Voss