Ladies and Gentlemen, check out the one and only Suzuki Nine Knights Highlight Clip:
The Big Air Contest was perhaps the fiercest battle, but not the only one fought on Mottolino Fun Mountain during the five days. At the gala night the riders voted for their favourite "trick", "style", "GoPro shot" and "overall rider" of the week and another fundamental part of the event is to showcase the talent of the photographers. This year, our extraordinary visionaries contending included Pally Learmond (GBR), Tero Repo (FIN), Alessandro Belluscio (ITA), Nate Abbott (USA) and Louis Garnier (FRA).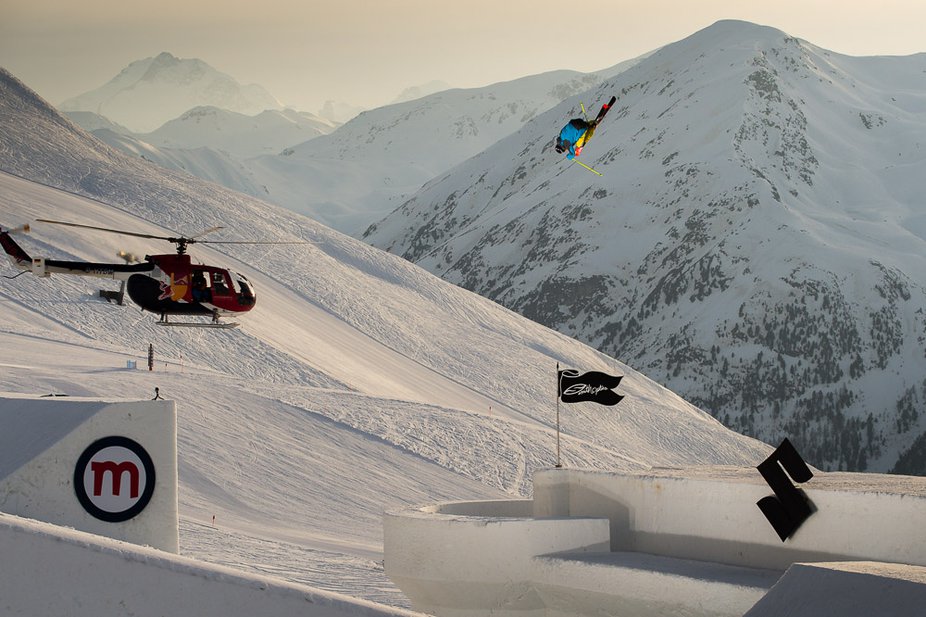 Oscar Scherlin
he award show at the end of the event gave us every reason to celebrate. The riders were judging each other while they watched themselves throwing down in the summarizing video. The massive double backflip over the 50 meter gap earned the utterly fearless transfer king, Jesper Tjäder (SWE), the title "Best Overall Skier" and great respect from the entire crew. The action-packed video featuring the insane jump was also declared "Best GoPro Shot". Hats off to Jesper!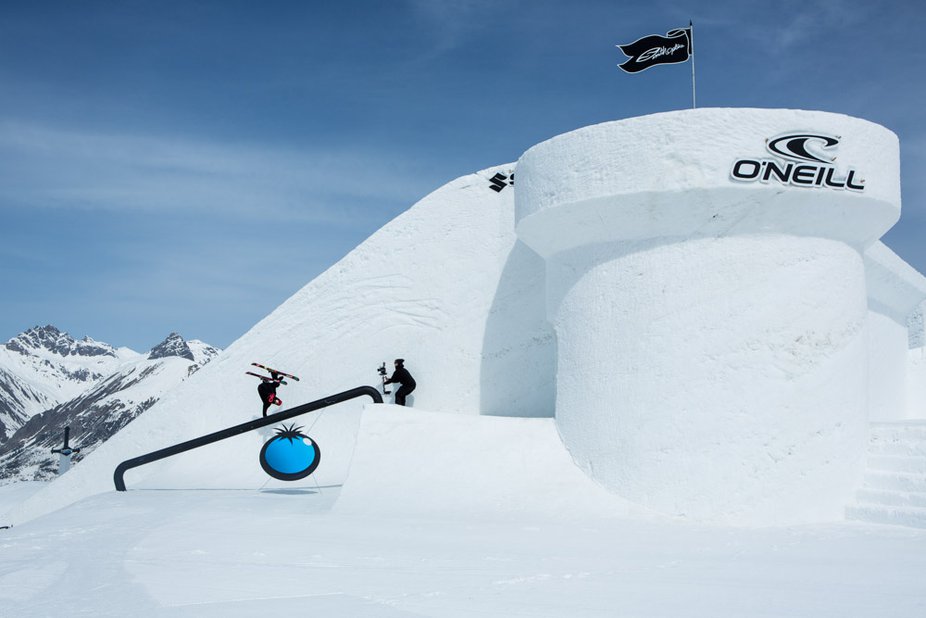 Jesper Tjäder
The friendly American Nicky Keefer stomped all week, always holding his grabs deep into the landing and tweaking them out. So it was no wonder he was voted "Best Style". "Best Trick" went to the Norwegian Øystein Bråten with his flip onto the kink rail with a 270 out, which impressed his fellow riders. Big Air Contest Winner Oscar Wester (SWE) received a pimp custom-made Nine Knights "Ring of Glory" and a cigar.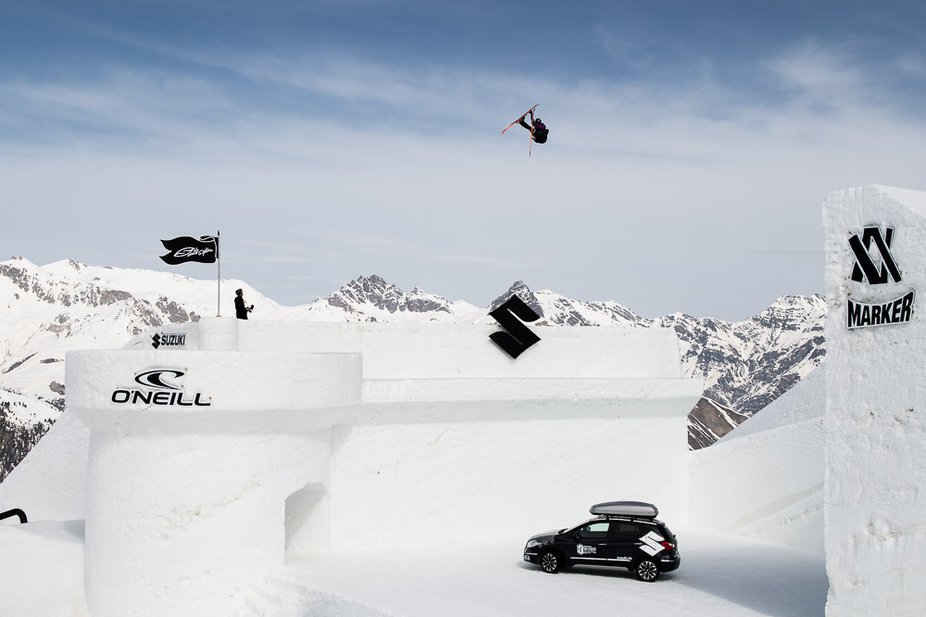 Oscar Wester
Another big mission of the event is to create unique and awe-inspiring images, which is why every year the best international photographers are invited to compete in the photo contest. They followed the riders throughout the week, working together with them to finally reveal their eight best shots at the award show. This years categories were "Best Action", "Best Diptick", "Best Lifestyle" and "Best Illumination".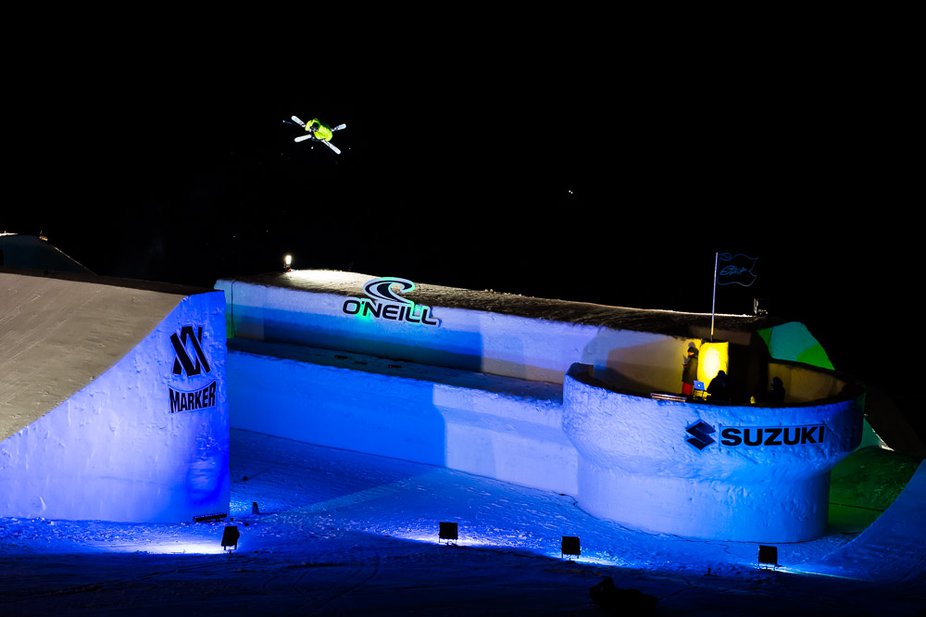 Kevin Rolland
The winning photos are really amazing and can be viewed exclusively at www.nineknightsski.com.
Photography Awards:
* Best Action: Alessandro Belluscio (ITA)
* Best Illumination: Tero Repo (FIN)
* Best Lifestyle: Pally Learmond (GBR)
* Best Diptick: Louis Gagnier (FRA)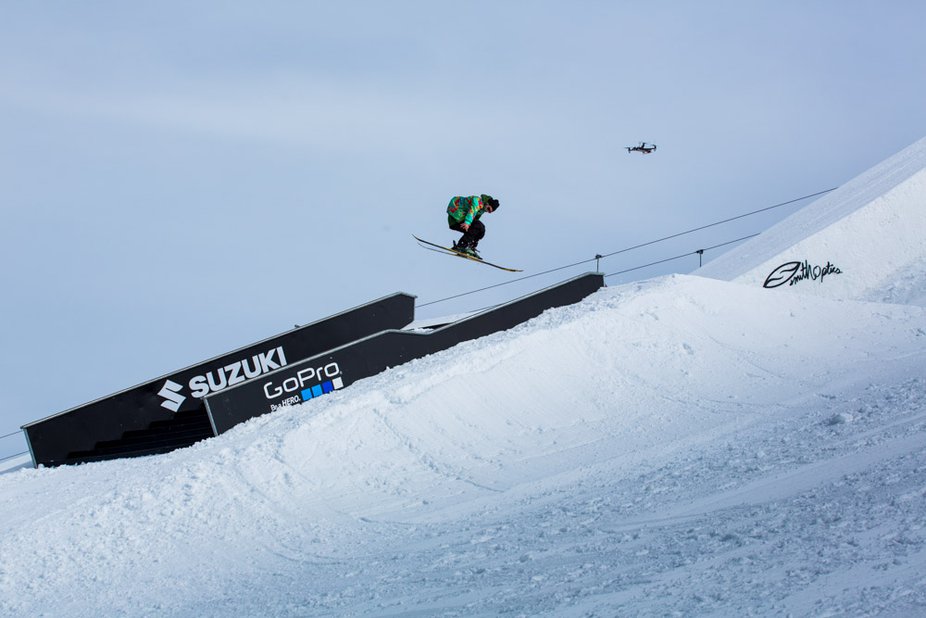 Luggi Brucic
The next freestyle supersession of the event series is just around the corner. The world's best freeride mountainbikers will return to Livigno from June 15th to 21st, 2014. Get ready for the Suzuki Nine Knights MTB!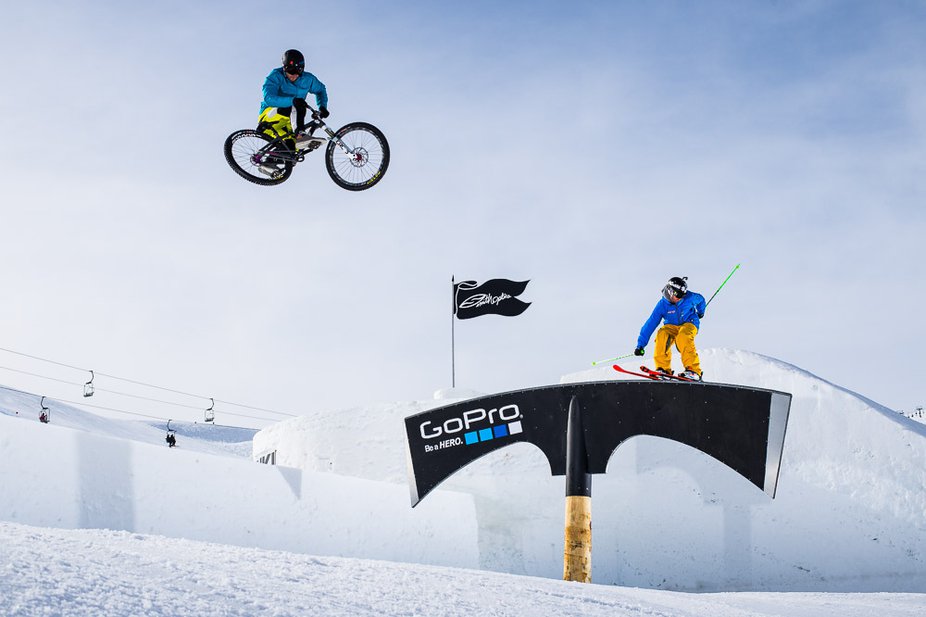 Andi Wittmann (MTB) & Nico Zacek
More information on nineknightsski.com and on Facebook facebook.com/nineknights.