All photos courtesy of Sofia Sjöberg
Jacob Wester has skied Big Air, Slopestyle and Superpipe competitions all over the world. He medalled at the X Games in2009. He had some classic segments in MSP movies. The ex-Big Air-specialist now spends his winters in Chamonix and most summers on a surfboard or cruising around Europe in a van. Love him or hate him, he's never been afraid to speak his mind, which makes for a great interview. He sat down for a chat with us while he was back home in Sweden…
"You definitely start to fall apart if you're going to stay with the top pro-skiers in Big Air and Slopestyle when you're over 25!"
The average age of a male Winter X Games medal winning skier in 2018 was 23, a 30-year-old Jacob recognises that competitive park-skiing is a young man's game and he was losing the passion he once had:
"I always thought that freeskiing was a contrast to the slalom skiing that I grew up with, because it was 'free'. But all of a sudden you have to spend more than 30-40 hours a week –no matter the conditions—hitting jumps that you may not even be stoked on just to keep up with the competition. It got to the point where I thought I wouldn't ski as well if I had to sacrifice the free part of freeskiing for contest podiums. Don't get me wrong, it's amazing doing well in competitions and having a competition career. There was a time when you could do that without looking on it like it was a sport and I was lucky enough to be a part of that, but I guess that spark kind of faded a bit for me. Off-piste or backcountry skiing just came to feel more natural to me because I had spent so much time in the park already... I wasn't really 'over it', but even filming park felt a little bit limited."
Park skiing may be a young man's game, but Jacob still has it. He threw down at Kimbosessions '17
_
"It's more entertaining than ever watching a slopestyle run in 2018."
He may not compete anymore but that doesn't stop him being glued to his TV/screen like the rest of us:
"As a semi-active bystander, it's amazing! I still keep up to date with what's going on and I always make sure to watch the X Games and the big contests. It's just interesting to see what the judges are looking for these days."
Jacob recognises a similar pattern to the days he competed:
"A flock of people will do a certain trick on a certain axis that's kind of 'in' and whoever goes the biggest, lands the best or whatever will do well. Then you have these off-shoots that maybe for a season try something different and don't get rewarded, but then some of them will perfect it and they win because they changed the stagnant aspect of the sport. You see that today with new rotations. In contests you still get a lot of points for certain tricks that I feel some judges might think are more difficult than they look."
_
"What is relevance today?"
https://www.newschoolers.com/videos/watch/909831/OLYMPIC-STEEPSKIING---Jacob-Wester-Adventures--8Social media has blurred how a skier can measure his impact these days. Jacob has thousands of followers on Instagram andmany watch Jacob Wester Adventures on Youtube. While he makes on effort to make these series interesting and to entertain his fans, Jacob wants to keep doing things that he believes in.
"Nowdays, you kind of have these little 15 minute bubbles of fame just popping and bursting all throughout the season. If you score a few of those then you're stoked, I guess that's how you have to look at it these days. I don't really try to stay relevant. If I just do my thing and people follow that and are stoked on that, that's awesome. But if I don't do what I want to do, if I go out of my way to do stuff that I don't really have my heart in, then I don't think it'd last very long and it'd be pretty transparent. Ultimately, there's no bottom line where you can sum up what you've done this year in terms of achievements."
_
"You don't want to pre-claim something!"
"It's so hard to say what your ambitions are, I've always had a hard time spelling them out because I think that if I do so, then I kind of have to prove something. In the environments he skis in these days that could add unwanted-pressure on an already dangerous situation. If you get sponsors to go do something that you call out beforehand and then you have to do it. I don't want that on me, in that situation where I'm contemplating giving up and losing money, so I'd rather stay quiet about."
He admits that all he's really trying do is ski for as long as possible and not have to leave this amazing sport:
"I guess my ambition is to always have something new to do and to have fun."
So far it seems to be working out pretty well.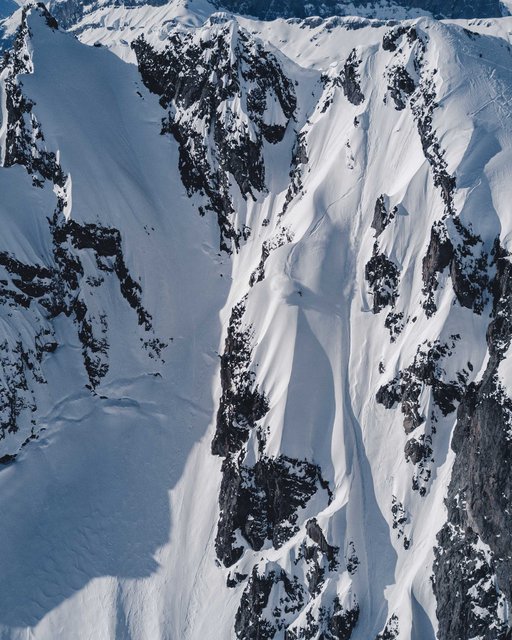 Not the kind of terrain you want be pre-claiming and feeling pressured in.
_
I'm really sick and tired of seeing people using helicopters for everything in skiing
With highest-temperature records falling all over the world this summer, maybe it's time we had a think about how we can slow down climate change. Skiing –more than many other sport/industry/pastime—is dependent on the weather. Basically, we need snow. While Jacob admits that heli-skiing is tempting he argues that: "it's cooler to see people ski something really heavy that they've actually walked up."
_
"You cannot be a skier and an environmentalist."
Jacob recognizes that there are contradictions between his ideals and his lifestyle.. No matter how many heli-trips in Alaska he skips, regardless of his decision to go vegetarian (and then vegan), Jacob says his day-job and his environmentalism don't quite match up:
"It's so full of contradictions, you have a few pro skiers who are like: 'We're allowed to travel all over the world because we can spread the message about skiing and how inspirational it is and we can help more people to take care of the planet.' But how can you inspire people to take care of the planet when you're really inspiring them to buy more products and go on ski trips? It feels extremely arrogant to try to tell people to travel less from my privileged point of view."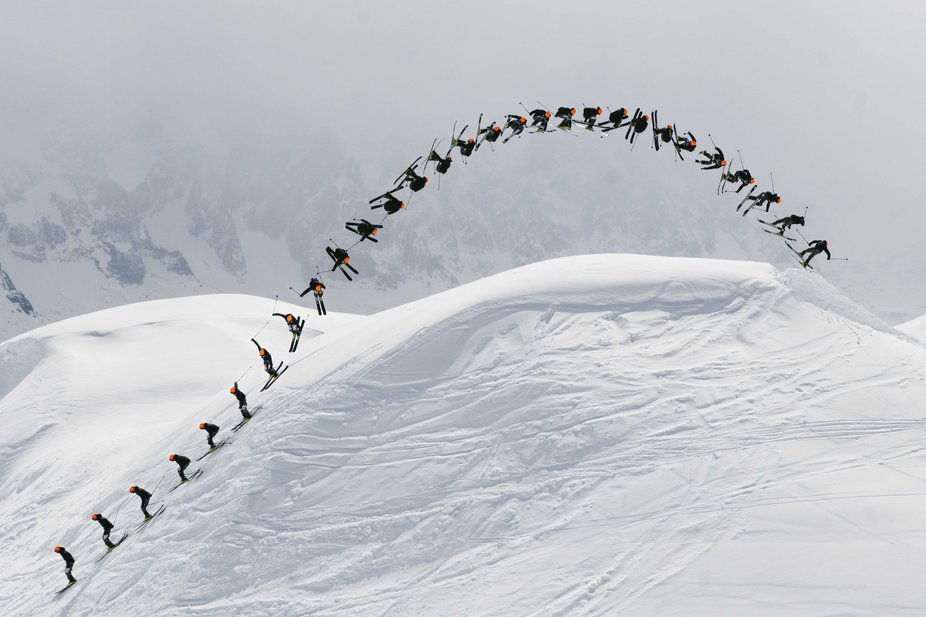 "Who wouldn't fall in love with Chamonix?"
Wester - like many skiers- has made the French Alpine-town of Chamonix his winter home since 2014. His first trip to the valley was in November 2013. Daniel Ronnback was helping him produce his web-series Unfiltered, let's just say he was slightly underwhelmed:
"Daniel said I should come: 'Oh there's skiing in November'. So I went with him but there wasn't any skiing because it hadn't even been open. It was raining and super-sh*tty. All I'd heard about was: 'Chamonix's the ultimate yada yada . Oh you'll get it when you get there, the mountains are so big.' When I'd seen photos of the mountains there was no snow on them 'where do you even ski?' There were just these big granite walls 'that doesn't look fun at all!"
But a hike up to the glacier and a break in the clouds was all it took:
"I got that first sense of 'Holy-sh*t'. The perspective is so different when you're there and seeing it up close. The mountains are just way bigger, the town's so cool; sitting right at the base of them, you look up and just see giant peaks 360° around you, it's insane!"
His next trip –the following February-- was enough to turn a love affair into a committed relationship:
"we spent three days there. We got really epic footage, we skied with Andreas Fransson, Glen Plake and of course Tof Henry, who's like the local superstar. It couldn't have been a better welcome. It was February, it was cold, it was a good snow-year so there was a lot of powder and I was guided around by those guys. Who wouldn't fall in love with it? Once you're there you just start skiing and see new things every day. You start building this internal-list: 'I'm ready for that now.' And then you see something else, it's like unlocking new levels. I guess that's what makes people stay there."
_
"Looking back, I was an idiot!"
So winters in Chamonix sound pretty good but how does Jacob spend his summers? Well loading up a van and cruising around Europe's surf spots sounds great too, but that didn't sound that appealing to a teenage-Jacob:
"I'd never been a fan of the whole camping lifestyle, I guess I've just missed out on it my whole life. In Sweden it was kind of like something really lame parents did on their vacation and not something you'd want to do if you were a 15-year-old skateboarder. But looking back that kid was an idiot! Having your own home with you, on wheels, is literally the best thing that's ever happened to me. The Fall after my first camping trip to Australia, me and my girlfriend Sofia bought an old Renault Master van and converted it into a DIY camper. Since then we've been living in it like two to four months a year every spring/summer."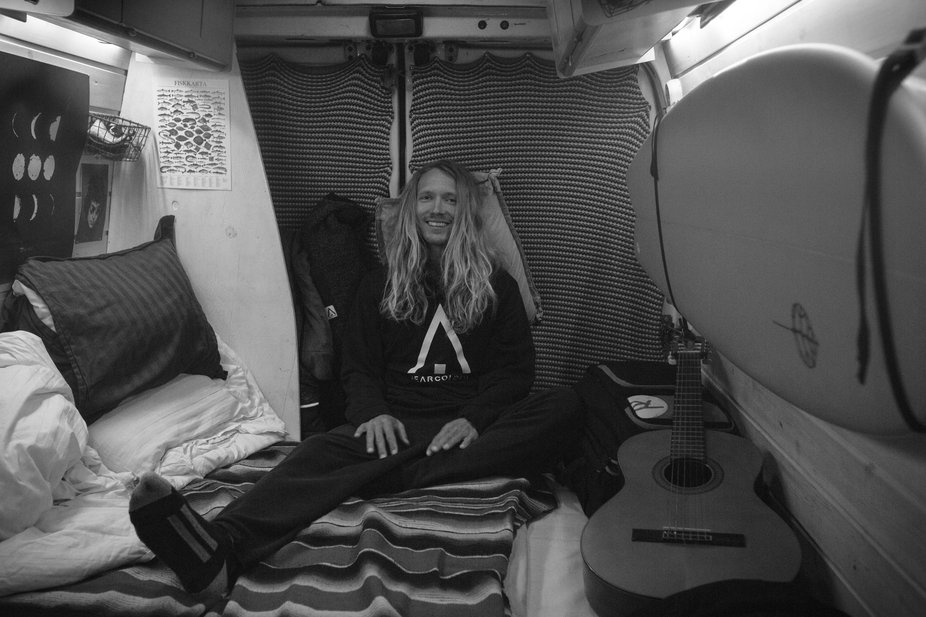 _
"I talk way too much about surfing!"
In the summer, Jacob just swaps sliding on frozen water for sliding on the liquid stuff. When he's not up a mountain, Bali is his ideal destination:"I've been spending as much time there as I could afford being away from skiing. That's kind of the place where I learned to surf. We've been going for ten years, we love it but have also seen how much strain the tourism has put on the island. We thought it was overdeveloped when we got there the first time but seeing it slide into a complete nightmare is very sad. But I don't know if I'll go back this year, ask me again in October! But I'm looking forward to doing some surf trips in Europe this fall actually. I'm just trying to stay home and go on a couple missions, going to Britain or Iceland is always good, Norway as well."
From competition-pro to big-mountain/surf/van nomad, Jacob Wester will just continue doing what he's always done; making the most of life no matter what season it is!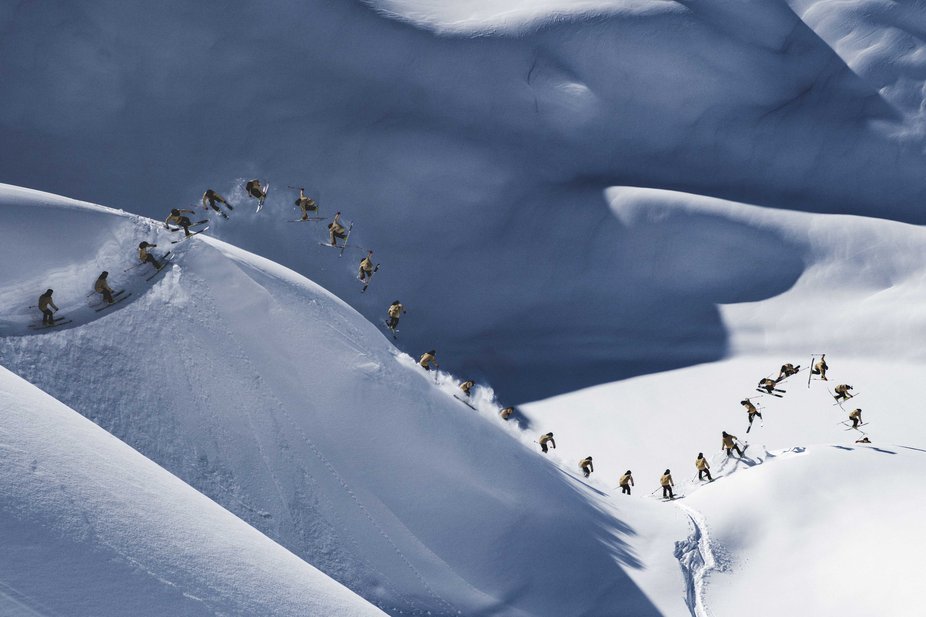 Jacob's favourite:
Trip: If we were on a planet that wasn't affected by carbon emissions then I'd do a $20,000 heli-trip in Alaska with my friends. But on this planet it would be a one month campervan mission to northern Norway in April ski-touring.
Trick: dub ten safety. Just because it feels so good to do. It's kind of a little bit scary because it's a dub but when you get the first 7 over with it just feels like you're doing a big cork 3.
Track: I don't ski to music! That's so lame, right? Which is weird because I love music. But the last really good song I listened to was Summertime Clothes by Animal Collective.