The 4th annual International Freeskiing Film Festival (IF3) is just three weeks away, so we figured it's time to fill you in on everything that's going down at this year's installment of the legendary event in Montreal from September 16th - 19th.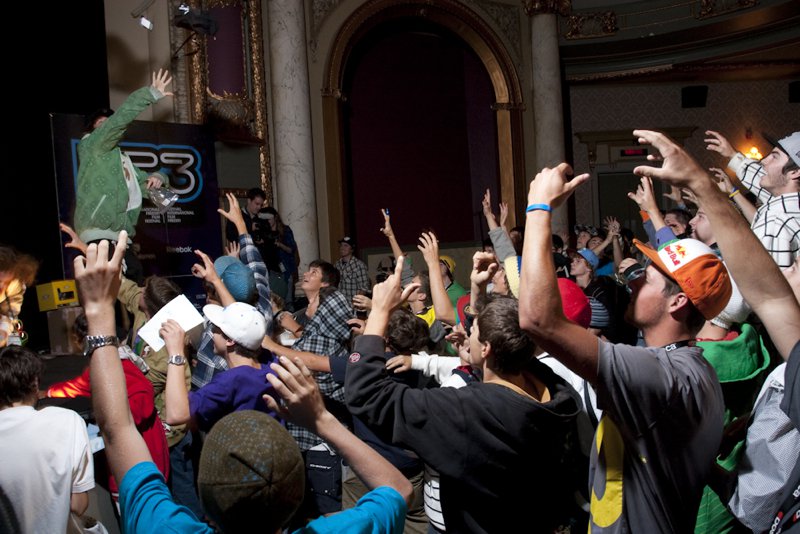 But before we get into it, we want to take the time to mention that http://www.IF3.ca has just been updated with all of the info on this year's festival, including ticket prices and purchasing options. So be sure to head right on over to the site after reading this to buy your tickets!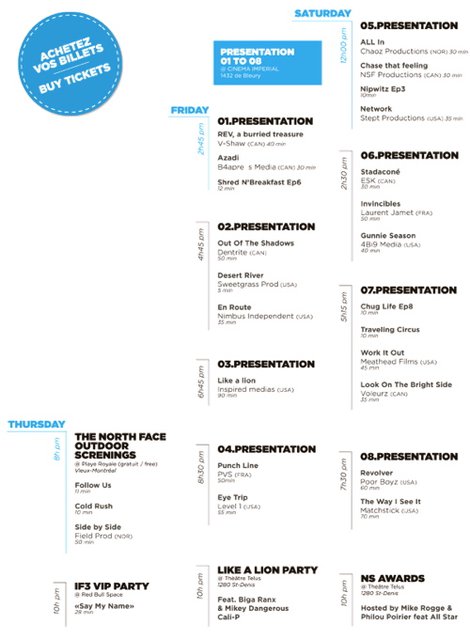 Thursday, September 16th
The 4th annual International Freeskiing Film Festival officially kicks off on Thursday, September, 16th with the 2nd annual North Face Outdoor Screening. The screening, which will take place in picturesque Old Montreal at the corner of Coin Place Royale & De La Commune Ouest at 8pm, begins with the first of five webisodes in the Best Webisode category, Follow Us Episode 5. Following Follow Us will be an eye-popping presentation of footage from this winter's Red Bull Cold Rush at Retallack, BC, and then the first movie premiere of the weekend will ensue with Field Productions' Side By Side.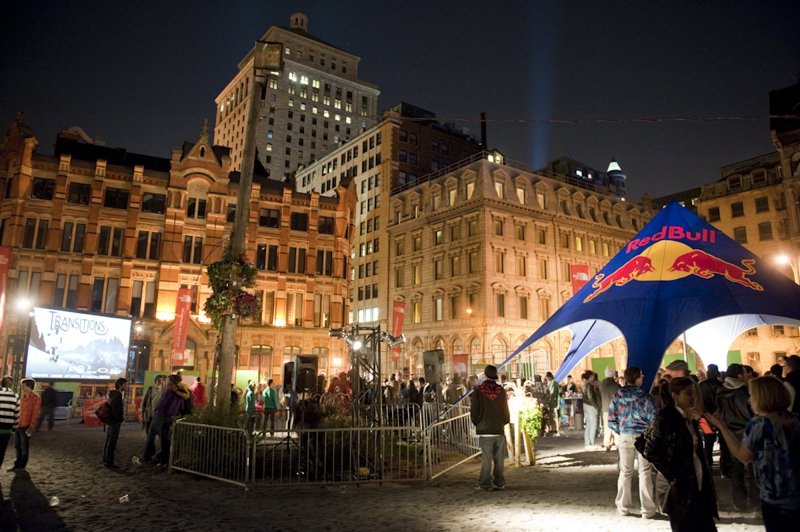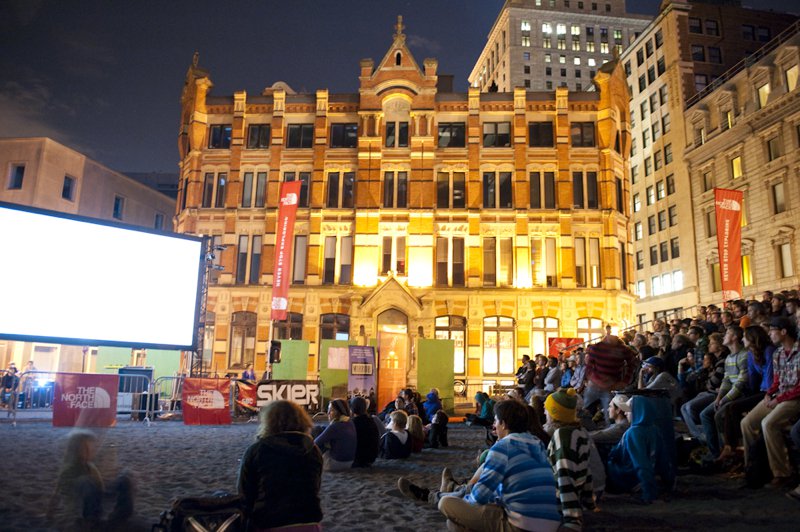 After the North Face Outdoor Screening, the IF3 VIP Party will take place at the Red Bull Space, where Grete Eliassen's new film Say My Name will be premiered. Note that this party is invite only and not open to the public, unless you purchase a Platinum Pass at http://www.IF3.ca (and it's open bar, so it'll be worth it!).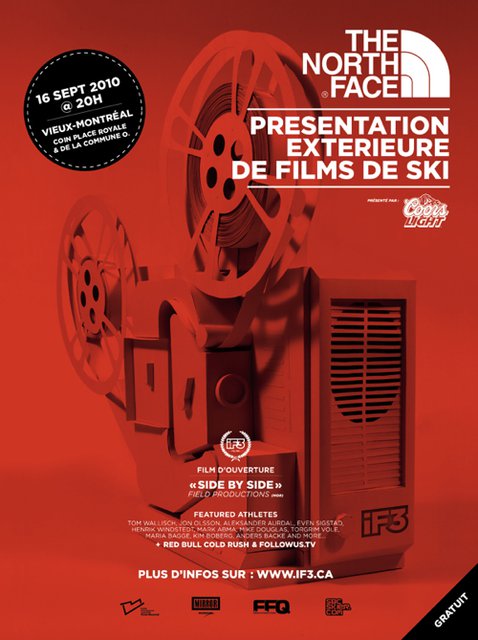 Friday, September 17th
On Friday, September 17th, the centerpiece of IF3 begins…the movies! From 2:45pm - 10pm, one webisode and eight films will be presented at the gorgeous Cinema Imperial. Shred' N Breakfast Episode 6, V-Shaw Productions' REV, A Buried Treasure, b4apres Media's Azadi:Freedom, Dendrite Studios' Out of the Shadows, Sweetgrass Productions' Desert River, Nimbus Independent's En Route Nomads, Inspired Media Concepts' Like A Lion, PVS' Punch Line and last but certainly not least, Level 1 Productions' Eye Trip will all be shown to a capacity and sure to be riled-up crowd.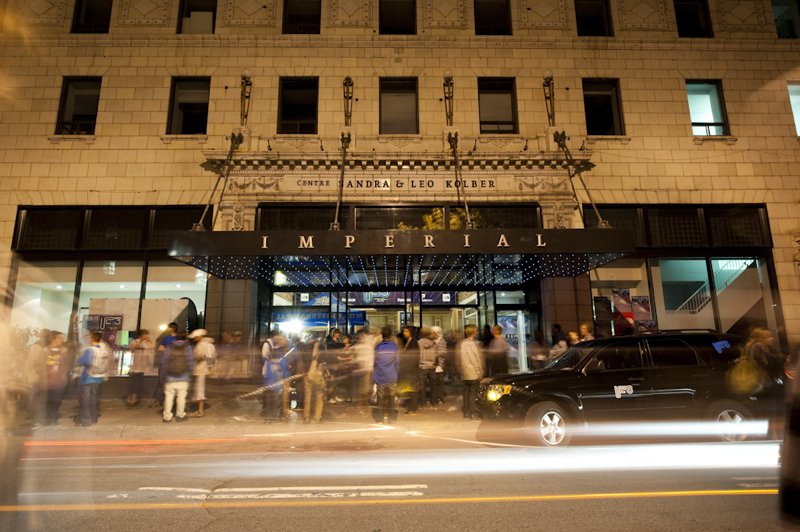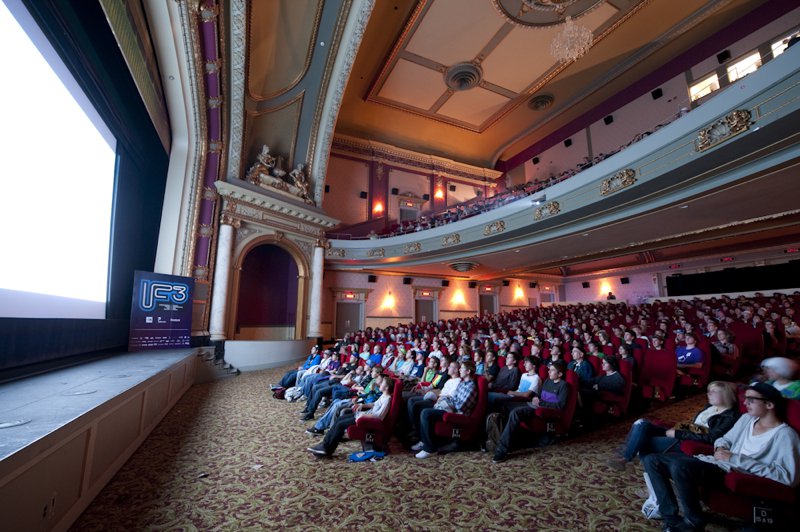 Following the premieres, everyone will make their way to the Telus Theatre for the Like A Lion reggae party hosted by the one and only Tanner Hall. The party will commemorate the release of Eric Iberg's documentary of the same name and feature performances by Biga*Ranx, Mikey Dangerous and Cali P.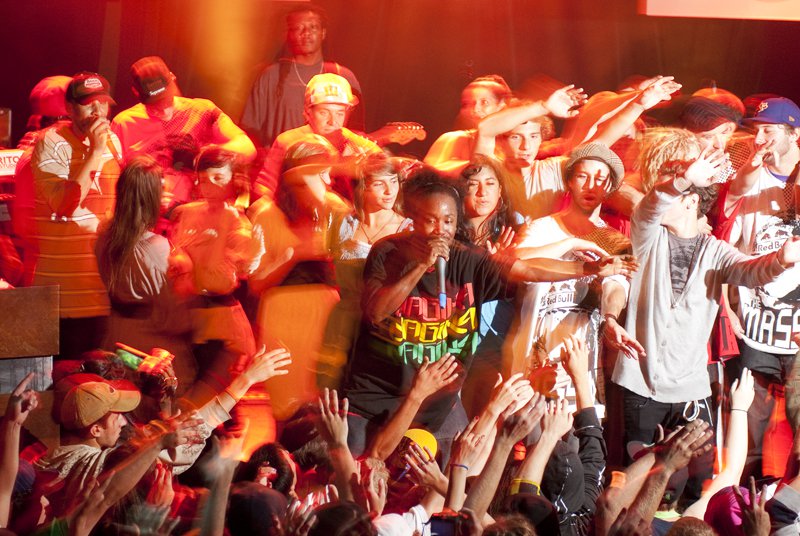 Mikey Dangerous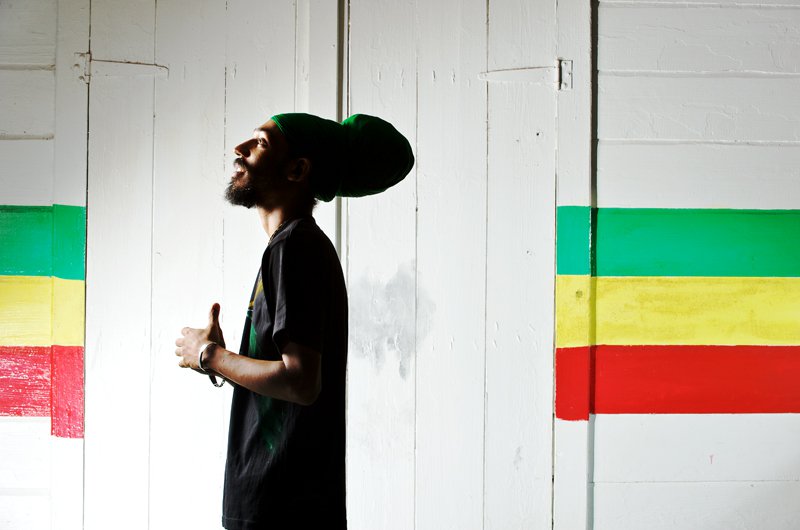 Cali P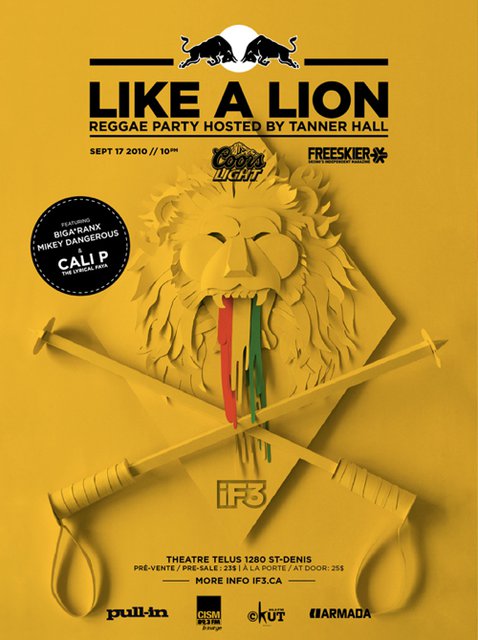 Saturday, September 18th
Then on Saturday the premieres continue from 12pm - 9:30pm with the final three webisodes and 10 movies of the weekend, including Nipwitz Episode 3, Traveling Circus Episode 6, Chug Life Episode 8, Chaoz Productions' All In, NSF Productions' Chase That Feeling, Stept Produtions' NetWork, ESK Media's Stadaconé, Laurent Jamet's Invincibles, 4bi9 Media's Gunnie Season, Meathead Films' Work It Out, Voleurz' Look On The Bright Side, Poor Boyz Productions' Revolver and Matchstick Productions' The Way I See It.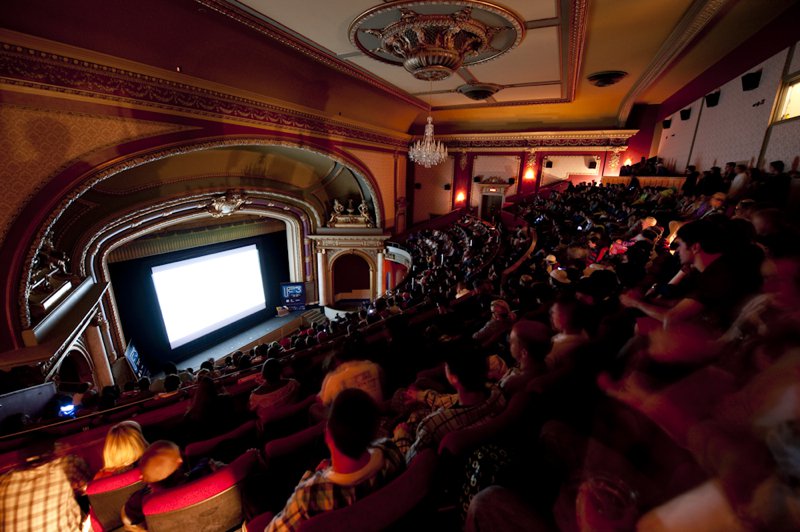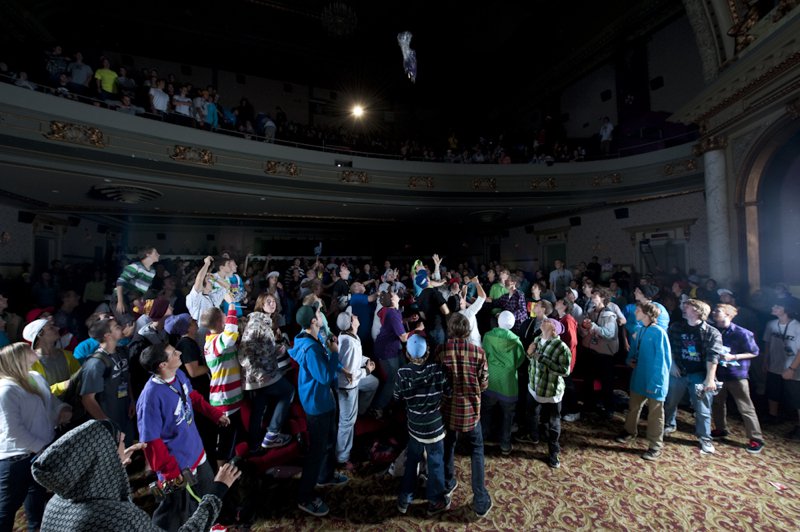 After the last of the premieres, it will be time for the grand poobah of it all, the Newschoolers Awards. Taking place at the Telus Theatre, IF3's esteemed panel of judges (JF Cusson, Orage's Neil Sotirakopoulos and Skipass.com's Guillaume Lahure) will honor the cream of the crop of this year's films by selecting nominees and winners for 18 awards over four categories (Pro, AM, Open & Web) which will be handed out by a star-studded cast of presenters from the world of skiing, where anything can...and will happen!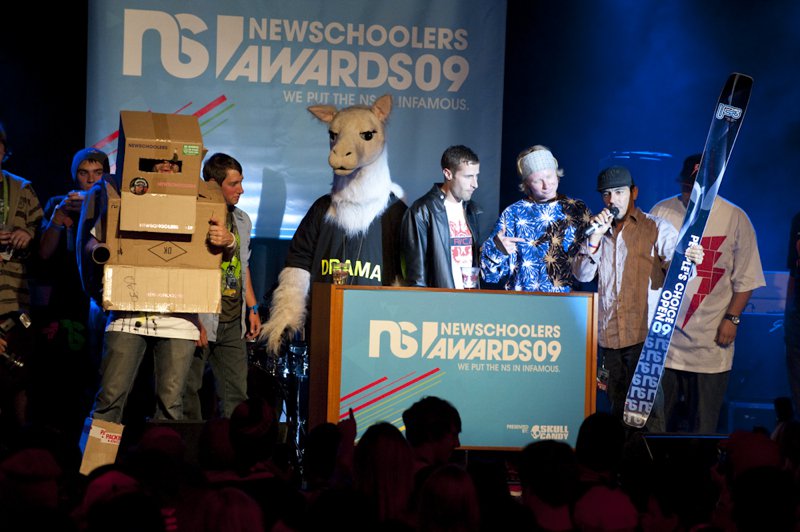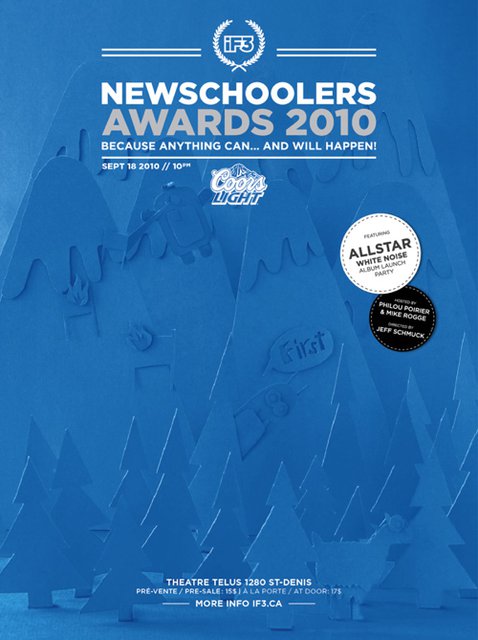 Following the ceremony, Jarred 'All Star' Haynes will take the stage for the album release party of his new EP, White Noise, keeping everyone going until the wee hours of the morning as the 4th annual International Freeskiing Film Festival comes to a close.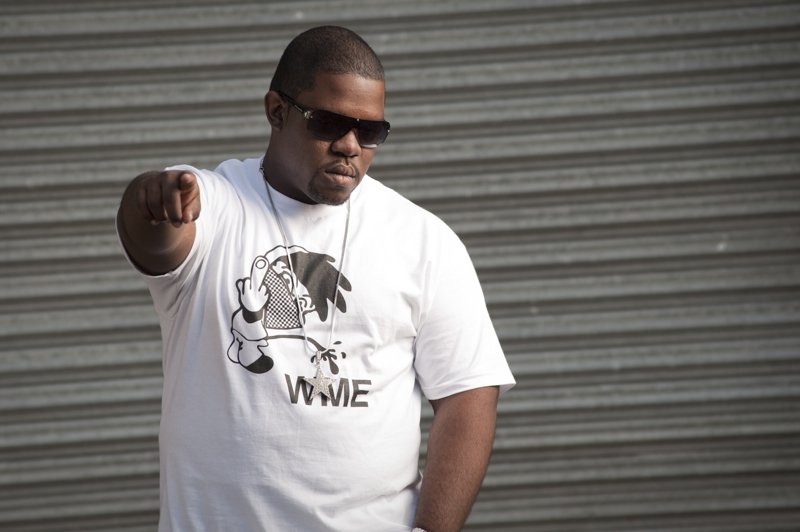 All Star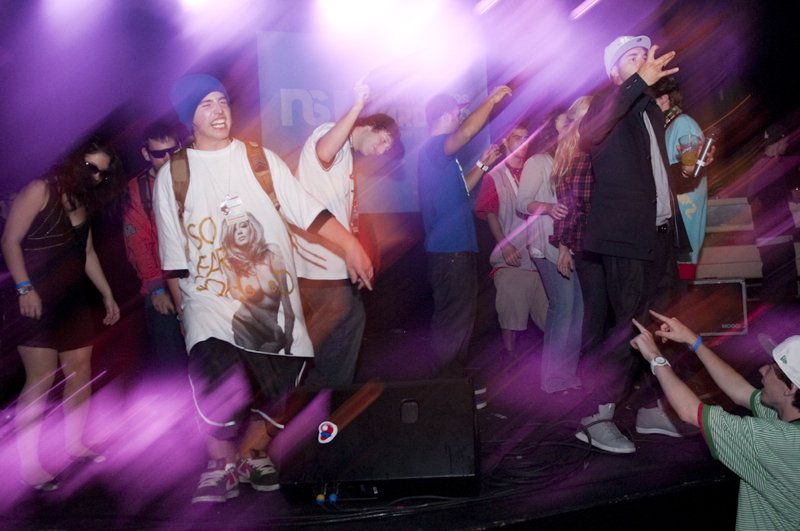 So there you have it. Yet another amazing line up for the most highly anticipated ski film festival in the world, which will no doubt be bigger and better than ever this year! Be sure to head over to http://www.IF3.ca for more info and to purchase your tickets, which are now available for sale in a variety of packages.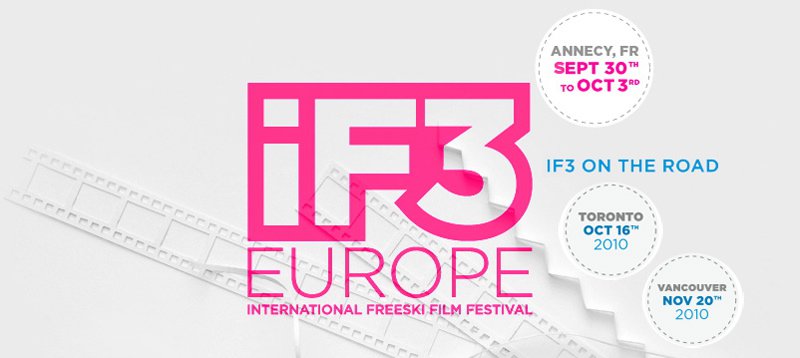 And for those of you who can't make it to Montreal, don't fret, as this year IF3 is also excited to announce the festival's expansion to new locations. From September 30th - October 3rd, the first ever IF3 Europe will be going down in beautiful Annecy, France, and also for the first time, IF3 will be hosting one-day events with all the top movies called IF3 On The Road, which will take place in Toronto on Saturday, October 16th and in Vancouver on Saturday, November 20th. Stay tuned to http://www.IF3.ca for more details!
See you in Montreal!