Saga is ferda girls. This summer, Saga Outerwear launched their first ever women's collection which will be available for the 17/18 winter season. "Expanding to women has always been part of the plan," Saga's head designer Roxanne Weippert told Newschoolers in an interview this summer. With women making up 15% of their current customer base, Saga decided it was time to make the plan a reality.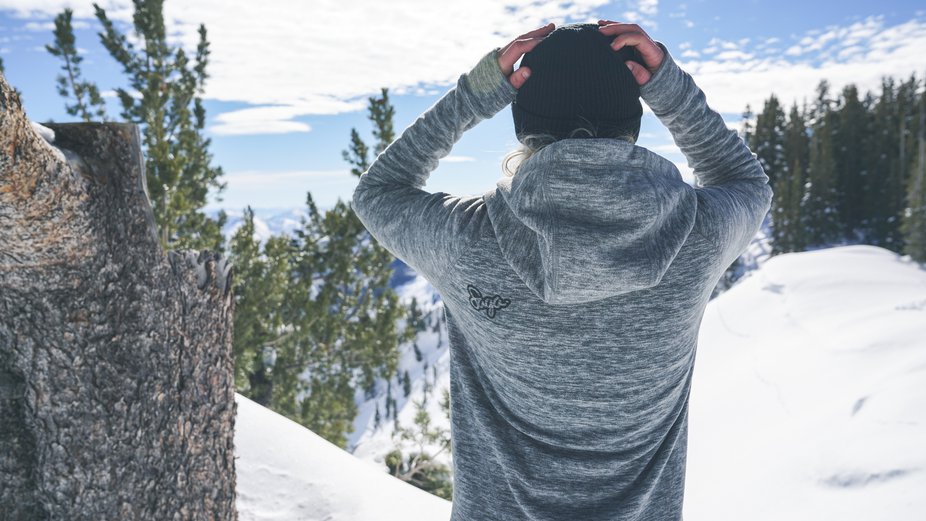 While loosely based on the men's line, the women's line has its own unique personality. "What we heard from everyone was that they wanted the men's product but with a women's fit," Roxanne told us, "It's really evolved into its own thing- so much so that now some of the guys in the office now want the women's bibs or women's colors."
Friends, family, ambassadors, and athletes alike came together from start to finish to brainstorm, test, and provide feedback on the gear. "We held roundtable discussions and gained inspiration from everyone on our team," Roxanne said, "In those discussions, I shared all my design inspiration and trend research." Her research and team input turned into a physical inspiration wall (shown below). "It's super helpful to have up for when an athlete just drops in for only 10 minutes. I can show them my inspiration wall, maybe some sketches and get their feedback right away."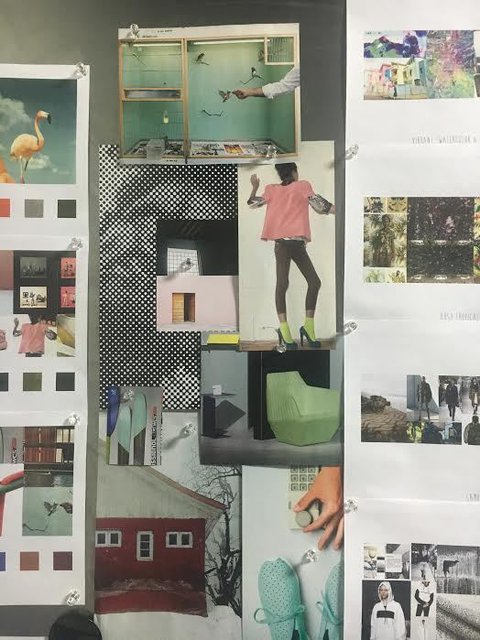 "It's a bit dated, but I love to pick through magazines for color & print ideas." -Roxanne Weippert
The general design process went like this: Define the problem, Collect Information, Ideate, Prototype, Text, Fix, Start Over. The ladies involved stressed that getting the fit right was one of their most important desires. To tackle this issue the athletes brought together their favorite outerwear items and compared what went into making things fit right- "Knowing their size and what size they prefer to wear is super helpful when looking at all their different fit comments and quantifying that into corrections," Roxanne explained.
Next came prototyping- studio mock-ups and samples that Roxanne created brought the idea to life. "I like to be very hands-on in the process," Roxanne told us. Being able to create their own samples in real-time was helpful in expediting the process. "It's helpful for me to see if my idea will look good/or work instead of finding out a month later that it won't or needs to be revised."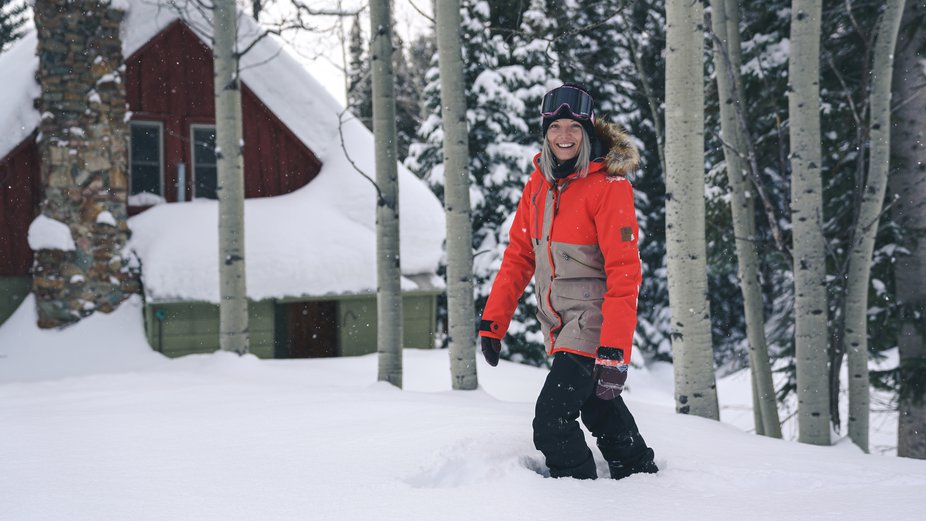 Roxanne describes the 17/18 line as 'Menswear inspired, 90s influenced tom-boy chic'. Much of this direction is a result of Saga athlete Maja Keefer, who Roxanne considers the main 'style icon' to the line. "I'd say that Maja has been the closest to the design process though. I've looked to her style (which I guess you could describe as 'Tomboy Chic') and gotten the most real-time feedback from her." In addition to Maja and the other female athletes involved, Jeremiah Paquette (Marketing Director) and Austin Stevens (Co-Founder/Art Direction) shared feedback and consumer trends from the field with Roxanne.
"I love how focused Saga was on making sure the step into women's outerwear was done proficiently," Saga athlete Maja Keefer said, "The fit was absolutely perfect and all the attributes were on point - they really put the "fun" into "function". The Saga women's line doesn't have that overly feminine cut, this line is more accurate, plus it's about being comfortable and looking good! Just how we like it. Right?!"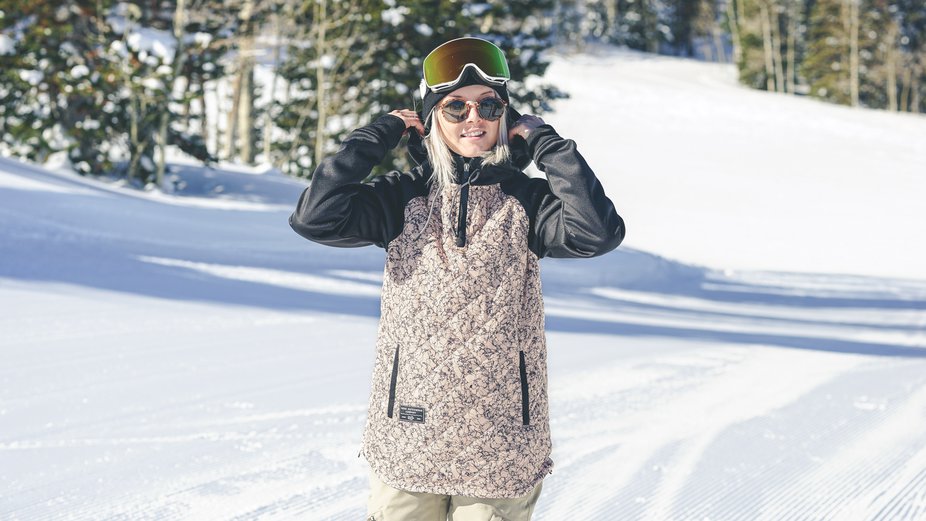 The team is now working on next year's line, where they plan to address components they couldn't work into the first drop. The entire 17/18 Women's Collection is now available for pre-order at https://www.sagaouterwear.com/collections/womens.