Welcome to the Riding Series.The first recipe is the Puff Vest & Poly Combo, a new edition to the line for the 12/13 season. Designed to essentially be just an insulated vest but to complete the style, included is a poly windstop soft-shell underneath. Both pieces reach a waterproof rating of 5k and and include zipper pocket closure with audio chord access (standard), finished with poly ribbing and custom patchwork. Each can be worn individually and ad to your custom style or the combo gives you an on-hill setup from the start. Also available in Black.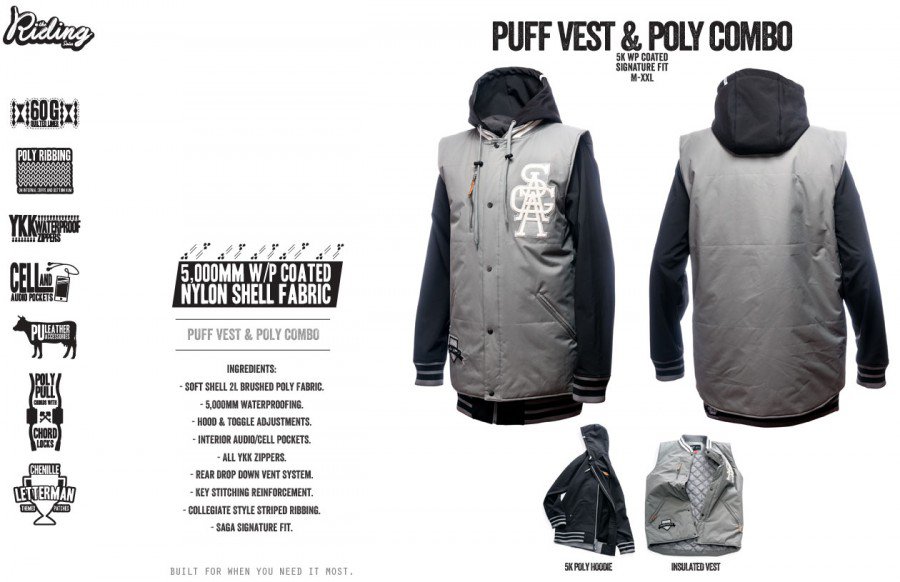 The Og Logo is a soft-shell jacket that won't break the bank. The idea was not to sacrifice quality but create a simple zip up with premium materials. The 5k waterproof shell backed by a brushed fleece liner will provide the right warmth and protection for a mild winter day. All zippers are YKK and the poly pull-strings on the bottom make sure you have the perfect cinche to further improve the fit for your personal style.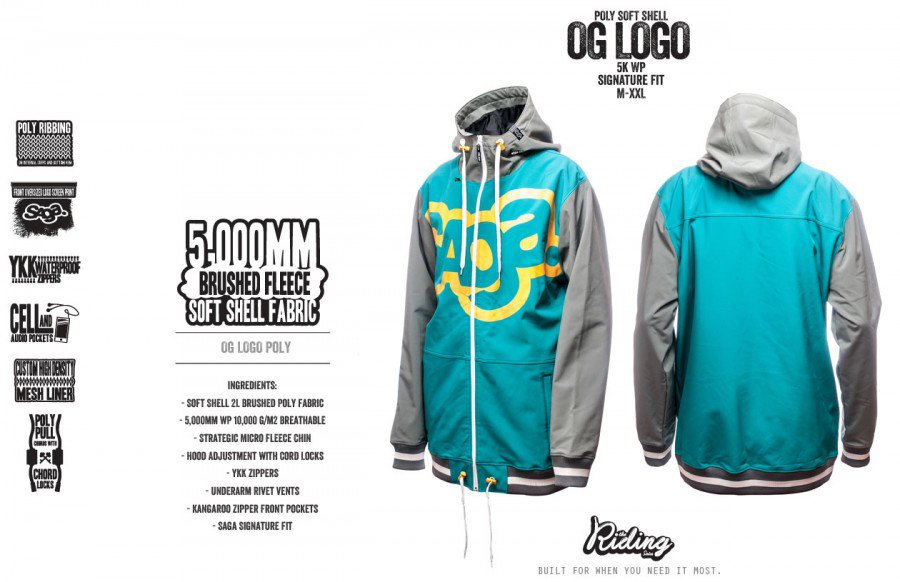 The Classic Vest is back for its 3rd season, becoming a staple piece in the Saga line. The difference this season is the updated accessories and materials for a more premium piece. The Classic Vest is built with the same 5k poly soft-shell fabric as the OG Logo jacket, lined with high density mesh and YKK zippers. If it's only a vest you are looking for, look no further.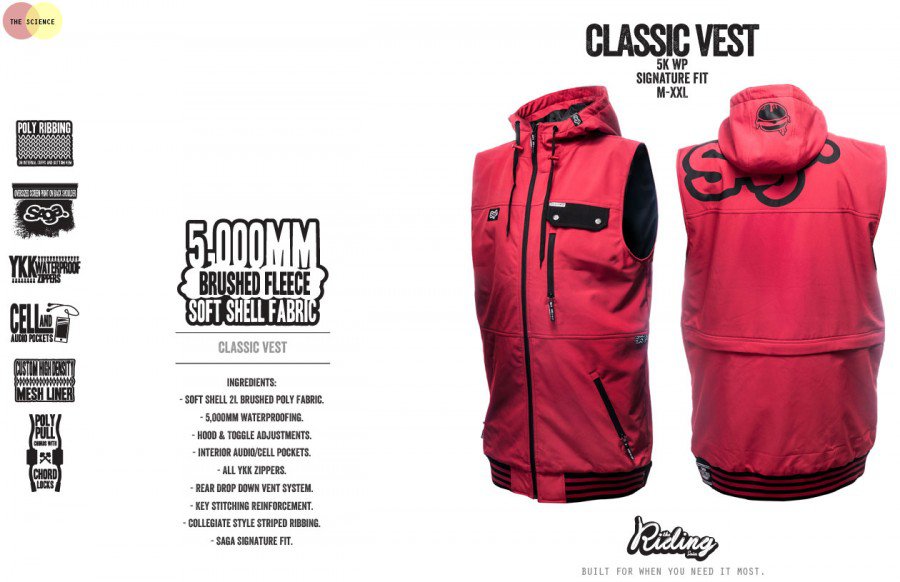 The Riding Pullover is exactly what the title says, the perfect hoodie for a warm day at the mountain. Drawing the style from our traditional pullover the difference being this pullover is constructed with a light 2k WP brushed poly fabric and front zipper kangaroo pocket. Providing basic waterproofing and technical fabric so you stay warm and dry lap after lap. A highlight to this piece is the audio sleeve in the front pocket making sure your phone or ipod is secured with headphone chord access to the inside. Lastly, a pull-string in the bottom hem allows for custom cinche further making the Riding Pullover a shred ready piece.