What's up everyone, Jake Szarzec
here and this update is from a day trip to Indian Peaks, the mountains that
comprise Colorado's central front range. They are located about 40 minutes due
west of Boulder, Colorado and they usually hold good snow until mid July. The
day started out bright and early leaving Boulder at 6:00 with high hopes to
catch the last calendar day of spring skiing (the 21st of June is
technically the first day of summer because it is the summer solstice). The day
could not have been any better, the weather was clear and I was anxious to get
up and go.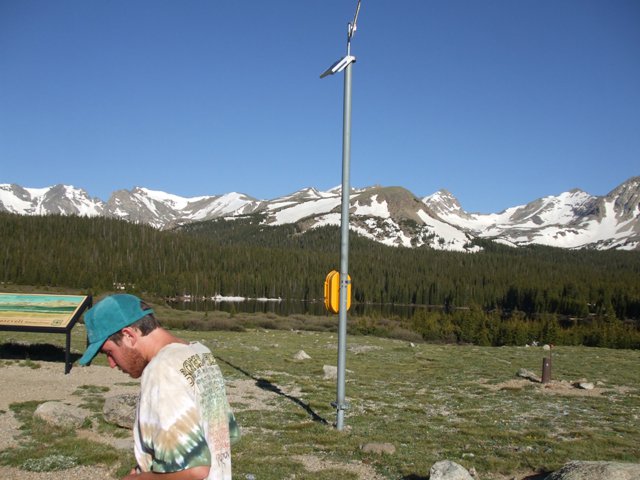 This is the view when you drive
into Brainard Lake, its an 8 dollar fee, which is kind of a bummer but it gives
you access to several trails that go around the Indian Peaks, and in our case
prime Colorado corn snow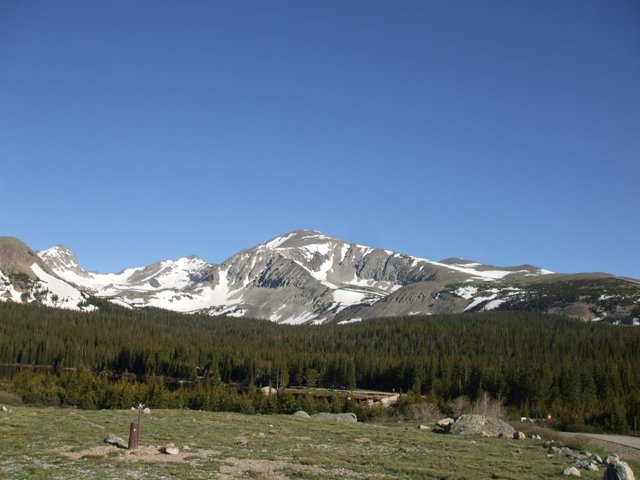 The peaks in order from right to
left: Audobon, Piute, and Toll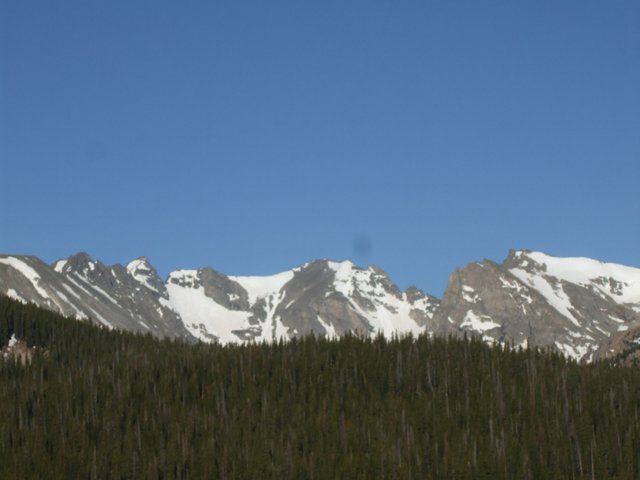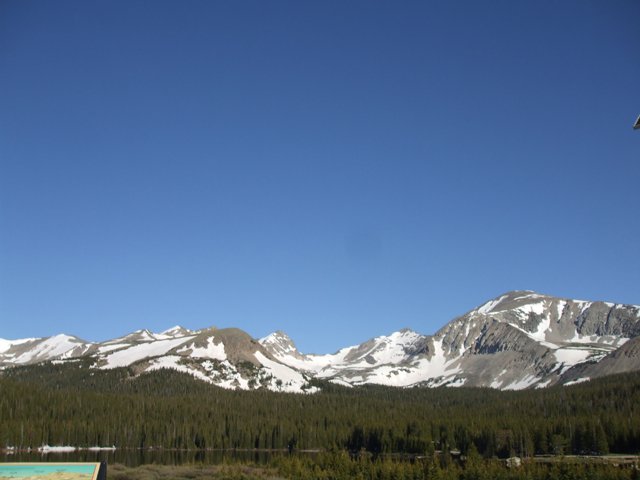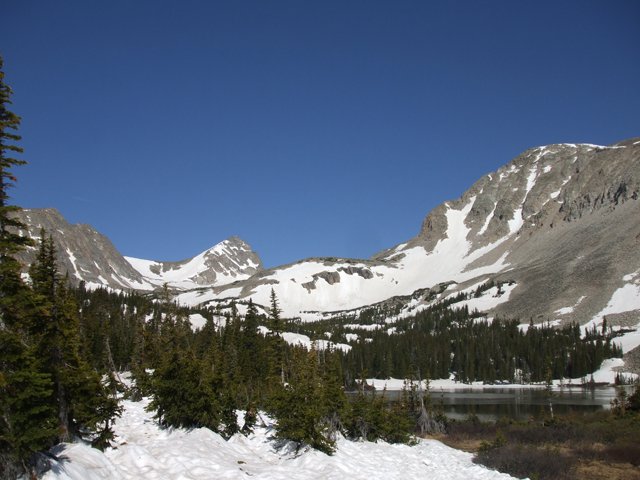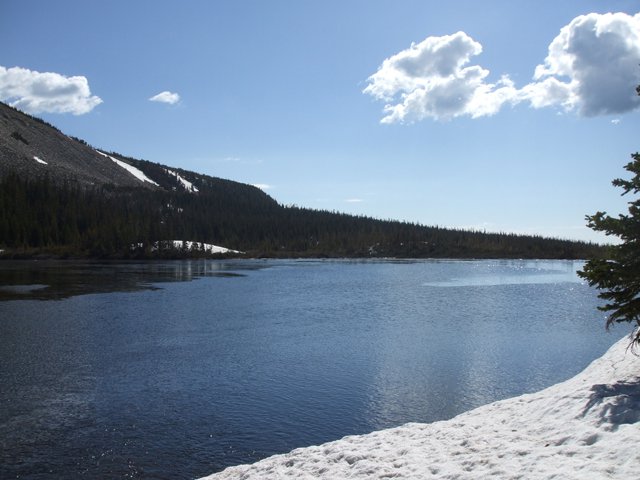 This is Mitchell lake where we took
a break and enjoyed a nice moment away from the noise of the city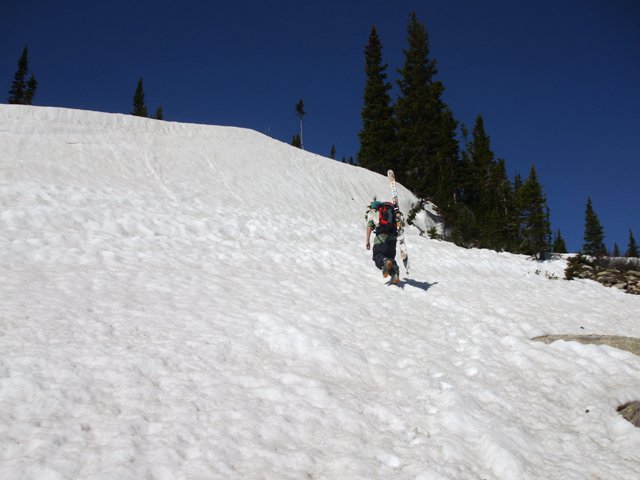 Then we kept hiking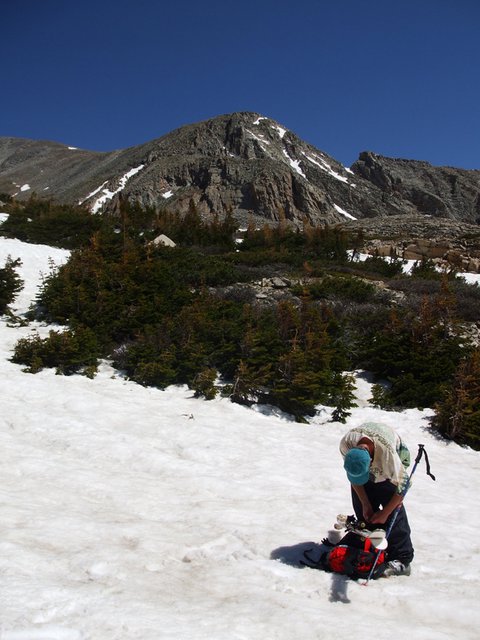 Soon after I had to take another
break and adjust my pack. Skis get uncomfortable and heavy hanging from your
back, strapped to a pack.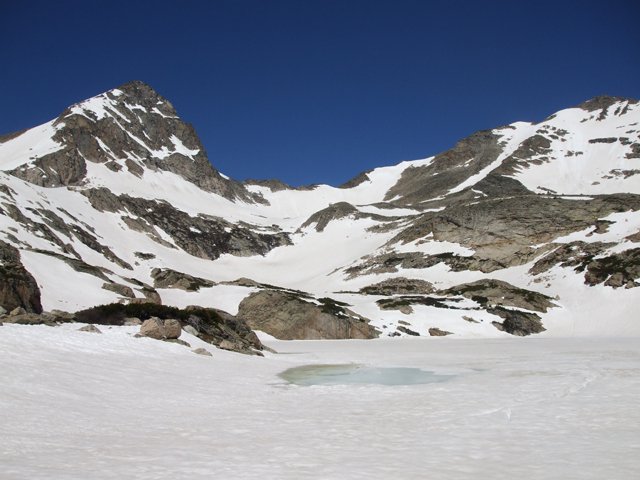 This picture shows mount Toll to
the left and our decent rout is the snowfield to the right, which is mount
Piute. The lake that is barely visible in the foreground is Blue Lake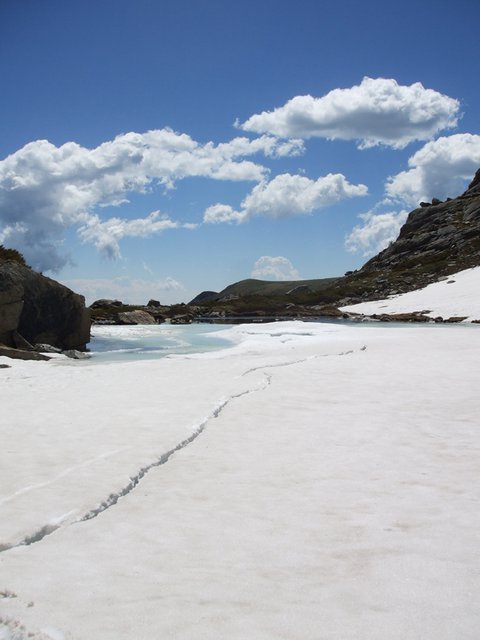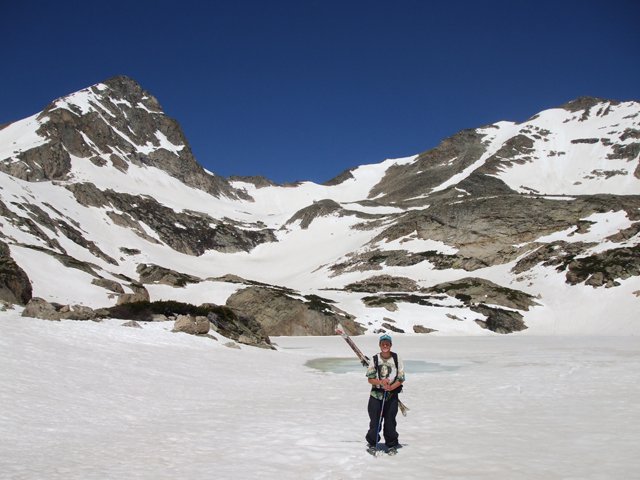 [endif]
Happy Jake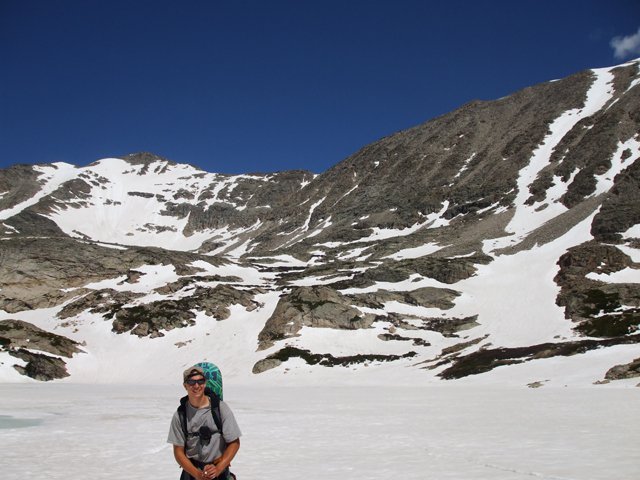 This is my friend Tobin, fresh out
of Flagstaff Arizona, enjoying a fine Colorado day in the high peaks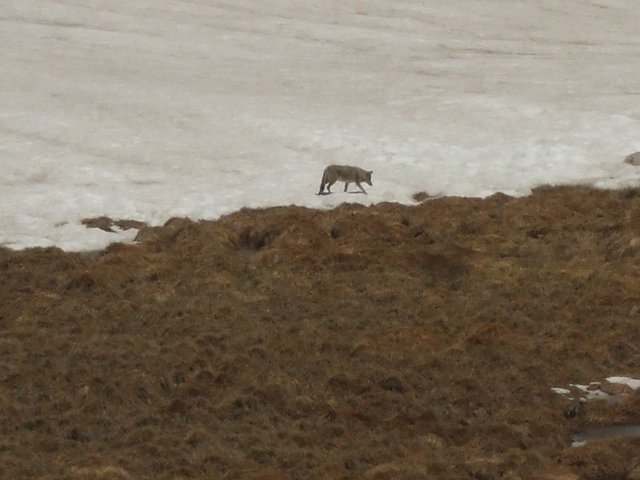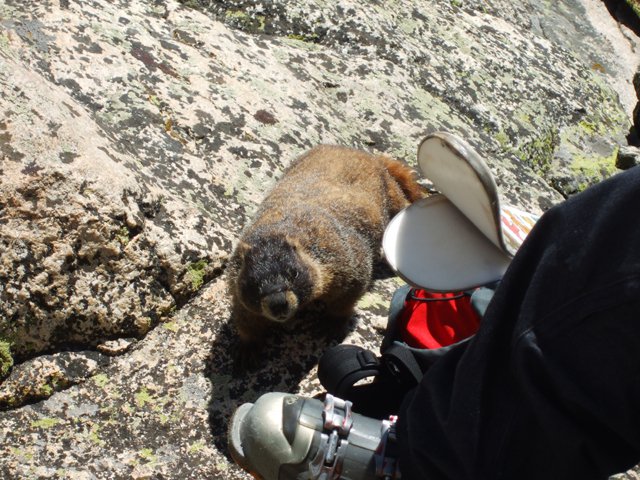 Being up in the mountains you
definitely get a chance to check out some cool wild life, the first picture is
a coyote, I think, and the marmot was not afraid of us at all, I think he
wanted some food cause he started biting my skis.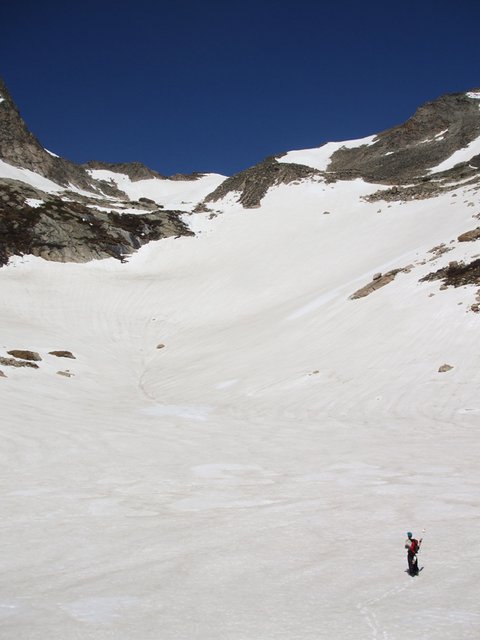 Me and expansive mountain terrain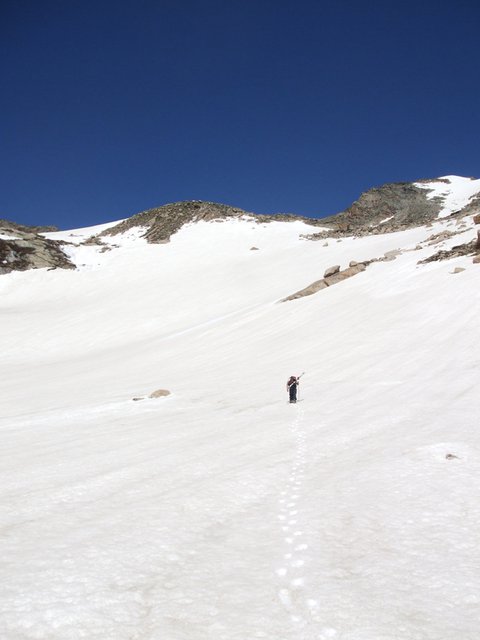 Beginning the long haul upwards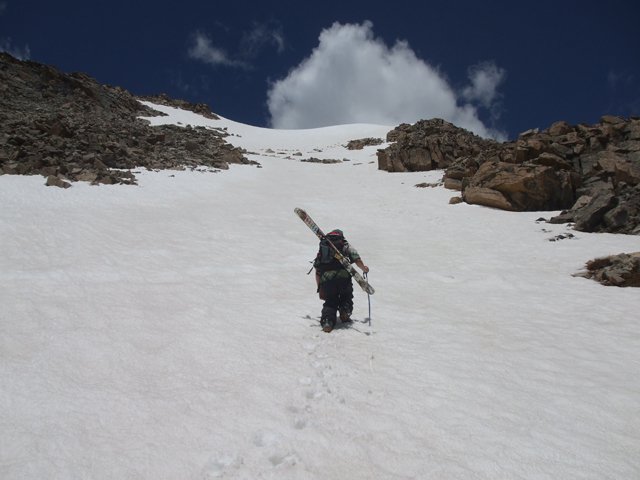 More hiking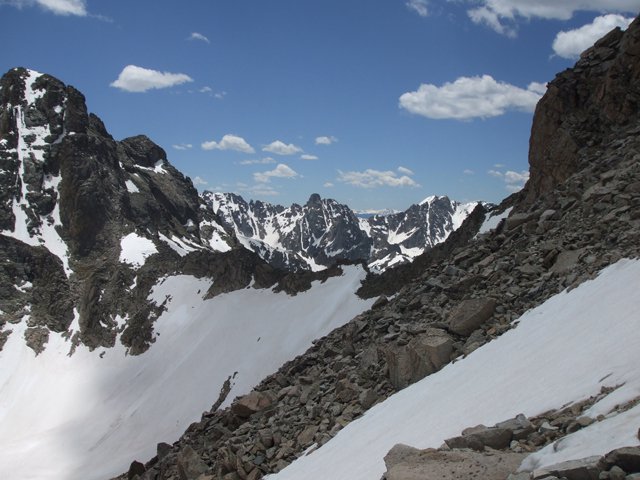 The higher you climb the more you
can see, over the ridge is the west side of the divide. The cirque (over the
ridge) drops down into Crater Lake and it has 2 glaciers that are skiable all
summer. I have not yet skied them.
Here are some shots from the top,
just above 13, 000 ft.: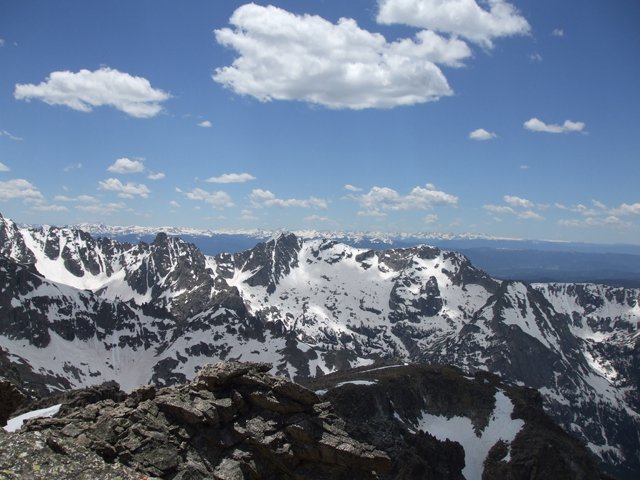 The mountains in the background are
the Gore Range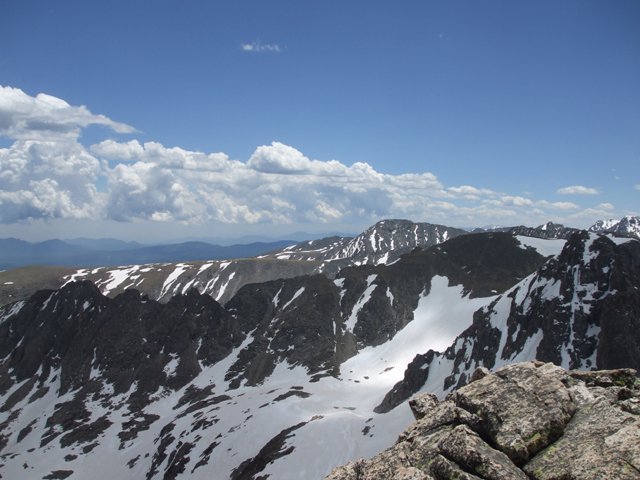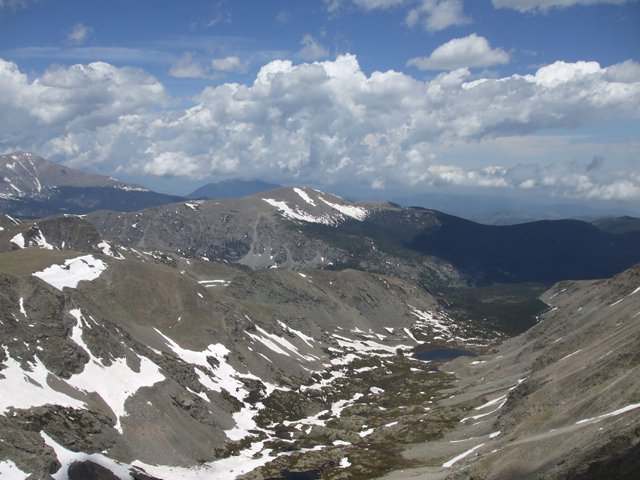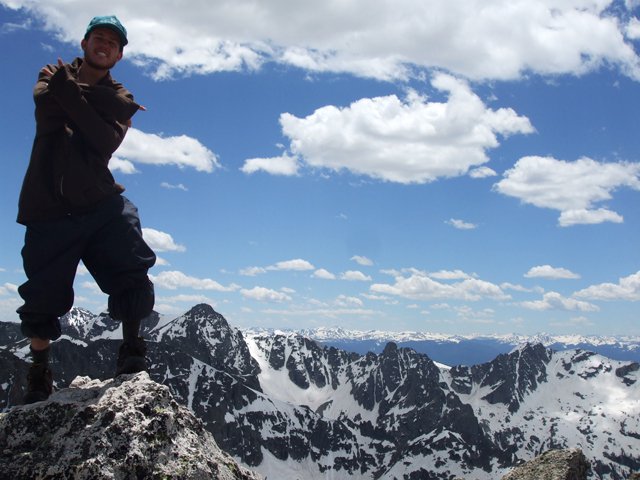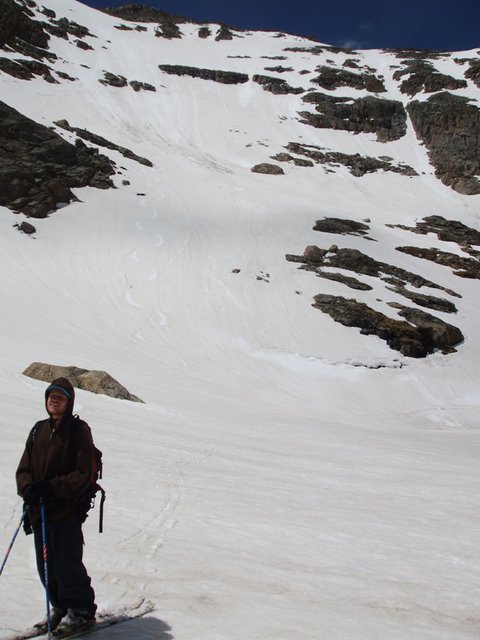 This is me (very happy) after
carving some turns in prime corn snow. The snow is definitely my 2nd
favorite to powder (of course). It also makes for dope park skiing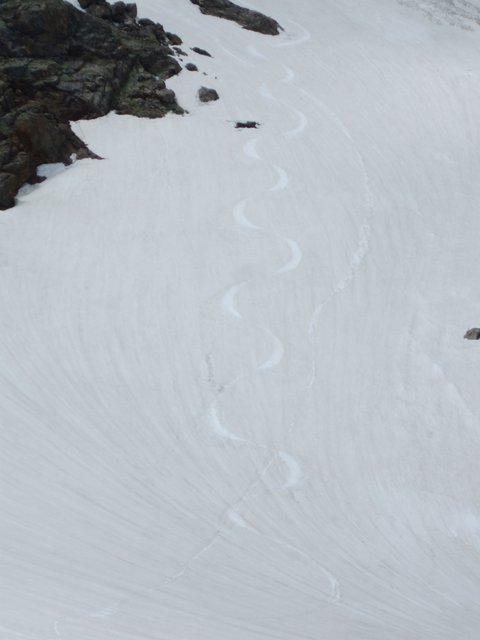 My line is on the left; Tobin's is
on the right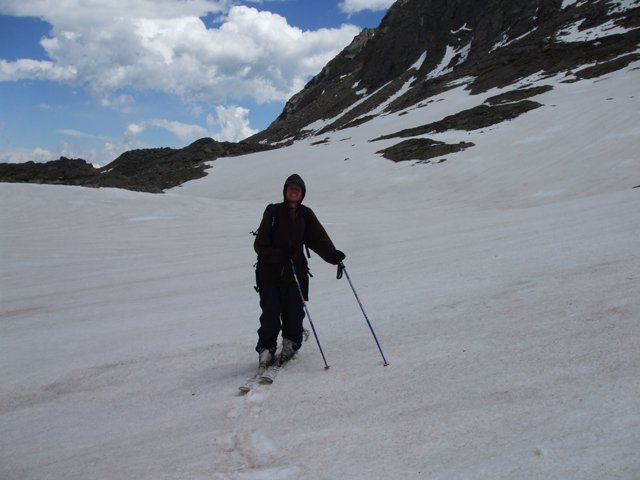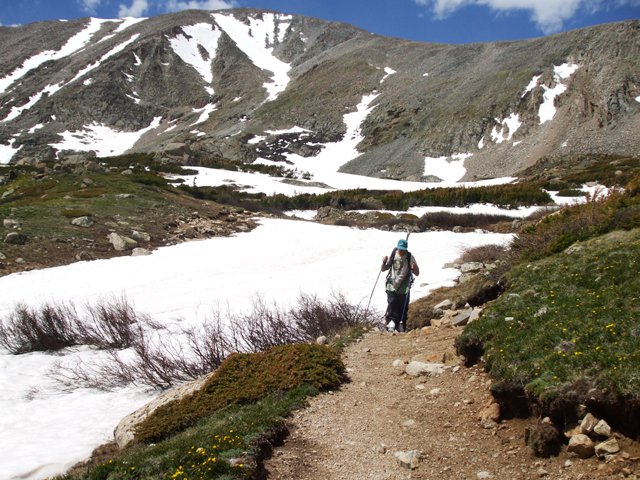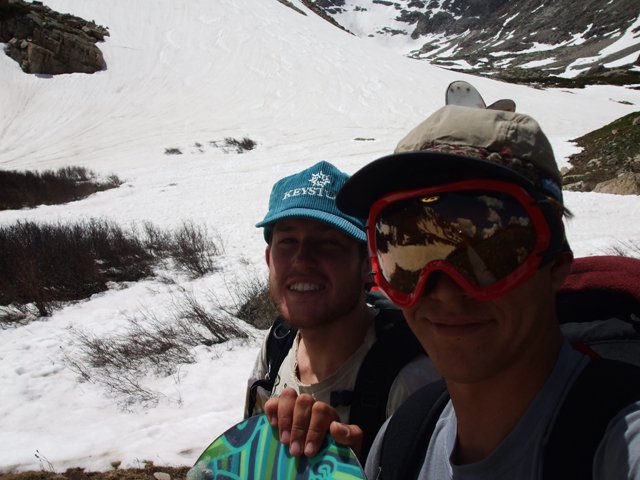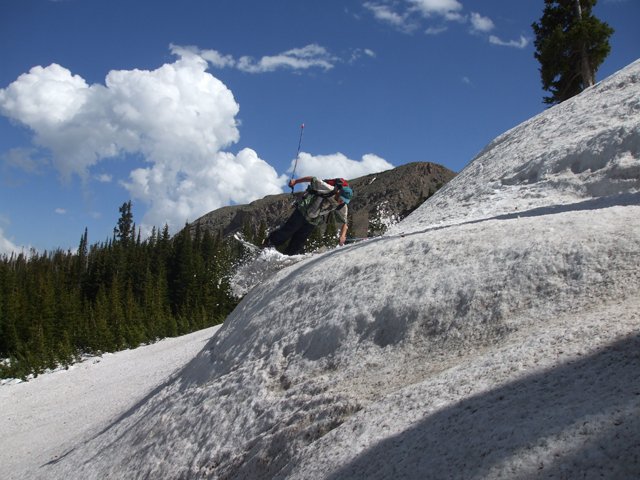 [endif]
This was definitely a memorable
trip. Thanks to Tobin for driving, cause I don't have a car anymore and thanks
to my line Chronics, which held up for two seasons and still shred the summer snow.
Hiking up in the mountains gives you a sense of appreciation. Great weather,
sunny skies, and aesthetic views all come in a package when being out there. Of
course the weather tends to drastically change, but it held out for us, making
for a great time. Hiking up is indeed hard work, but it is worth it. I
felt the feeling of truly being free, leaving the busy city for some solitude
and great skiing.