In December 2017, Saga Outerwear had a huge part of their 2018 inventory stolen. Saga's co-founder/CEO, Andy Mallett tells us how he first heard the shocking news:
"We spend about a year building our fall/winter collection. Last year we had just finished production, all the goods had shipped in. It was the first release of our women's collection. I was travelling and I got a phone call from our warehouse team: 'Oh sh*t Andy, you're not gonna believe it. We got robbed! Our storage container and warehouse got broken into, we don't know how much is gone. We don't know if it's a small amount or not or really what's going on.' They were still counting and going through everything."
Andy was, understandably very concerned. They had just taken delivery of the 17/18 collection. It was early December, so just ramping up getting ready for holiday shipping.
But was this just some kid who couldn't wait 'til Christmas for his new Saga jacket?
"It turned out that either someone learned about our delivery or they just randomly happened upon it, but they had a pretty good plan and were pretty experienced doing it. We were lucky enough to have video camera footage of it. We saw on the video, a truck pull-up to the back of our warehouse. It's a pretty private area, guarded, protected and no-one else can see it. He pulled out a blowtorch and spent about a half hour just torching through a really heavy-duty steel lock. We had about the biggest, burliest lock that you could get for a storage container.
"We have overflow behind our warehouse, where all of our backstock we keep in a steel container. After about 30 minutes he had broken through and gotten into it. You could see him load up the pickup truck, with 100s of cartons of goods. As soon as he'd finished loading up his truck, the video showed a van pulling up behind them and he loaded that up as well. Then they both took off."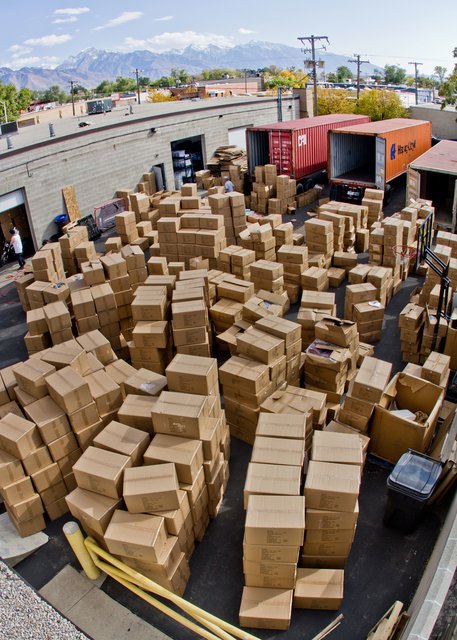 After they did the math, checked the stock and did a physical hand count of all the goods, nearly $400,000-worth of goods had been stolen.
"We fought the insurance company for about seven months to get any sort of settlement. That was probably the worst part of it, we got robbed at peak season, then went seven months without getting a settlement from the insurance company. The biggest problem was its Impact, not only on our sales, business and delivering to our customers, but it threw off our production and manufacturing timeline for the following season.
"That revenue was used for our manufacturing, production and deposits, so that was the biggest bummer about it all: 1. We weren't able to deliver a lot of products to our customers on time, 2. We were afraid that it would create delays in the future, which we're facing right now. The worst part was the aftermath of it all."
On the one-year-anniversary of the event, some friends of Saga had called Fitzpatrick, who runs the IT operations and Austin Stevens (Co-Founder).
"They said they had seen a couple of people selling Saga stuff on Facebook market, they had seen an advertisement for it. We had been quiet for most of the year, because we were battling with insurance and we didn't really want word out, because we were hoping that we could recover it. Our attorneys told us to just be quiet about it and maybe we could pull this off, get this product back."
Austin and Fitzpatrick went straight over to the warehouse where they were advertising this big Saga sale.
"They had, probably, 1000s of products there. We called the police and they went over with a large cargo van. They took a portion of the goods back, everything they had at the warehouse. That was in police custody for a week or two. Right now, we're planning on getting that back to our warehouse and trying to get these products out to the market. Some of these were never sold before, so had special and limited-edition products that we were never actually able to put on sale, so we're doing that now."
Andy says that Saga are, just now, recovering from this delay. They're shipping their pre-orders and current season product. They want the customers to understand what's going on, it's not only impacted their business, it's also impacted the experience for the customers.
The stolen product ended up in possession of somebody just a few blocks away from Saga's warehouse and headquarters in Salt Lake City.
"Their story was, they had bought the goods from somebody reselling it to them. They believe that someone who stole the goods had sold it to them for pennies on the dollar. After they recovered about half of the goods, they were able to sell the other half, we saw another listing of our goods online last week. The police are still investigating, so about half of the products are still out on the market.
"They caught one guy and apparently, they've been investigating him for this past year for multiple crimes. I guess he's pretty experienced at this. He had a warehouse with all the tools and equipment for this job in multiple places. I guess he had hit multiple facilities and had all this stuff stored at his place. I think he's now in jail and he's going to trial."
The robbery wasn't Saga's only issue recently. Mr Trump made some decisions that made things tricky for the outerwear company. They import fabrics from Japan, Korea and Taiwan but the majority of Saga's products are cut and sewed in China.
"Trump had some pretty extreme duties and tariffs implemented on goods coming in from China. This last 30-60 days has been a mad rush, for pretty much all manufacturers who import g
oods from China are on a timeline to deliver everything before these duties are implemented.
"We've had a partnership with a factory for almost a decade over there. They've been understanding of our situation and working with us, but it's something that's going to take some time to recuperate from. It isn't something that we can just bounce back from instantly."
Saga have definitely tried to take positives from the robbery. They switched their warehousing and fulfilment and now have a new warehouse that they use in the USA and a new one in Europe
"We are hoping that this event will improve our fulfilment in the future, that's the process we're at right now, implementing how we fulfil our customers globally. Starting this January, after New Year's, all of our European customers will be fulfilled from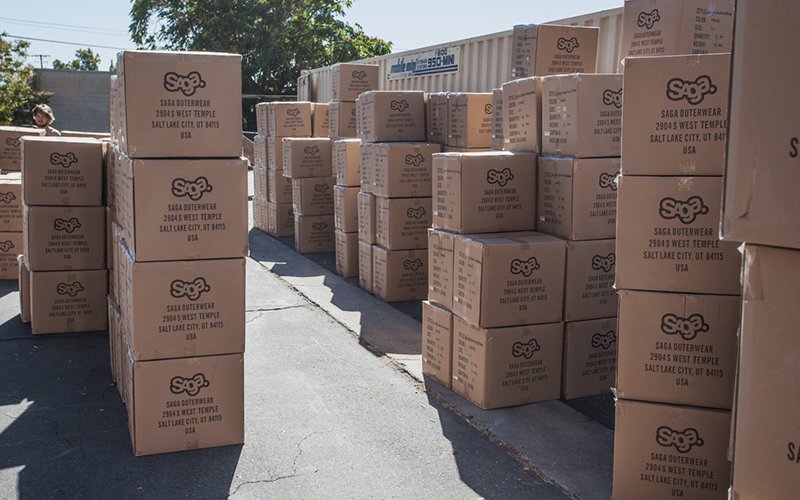 Europe, so they should have a better experience: the product should get to them faster, more efficiently and much cheaper. At the end of the day, we're hoping that this event's going to give the customer a better experience and force us to improve our process.
"For most of our customers in Europe, it can take maybe two to three weeks from them placing an order to delivery. A lot of the time, the customs and duty fees are as expensive as the product.
"We took a step back and thought we'll change our warehousing, to make it more secure, we'll improve the facilities and ultimately, we're going to give the customers a better experience. If you order a product from anywhere in Europe, it's going to come from our warehouse in the UK, shipping should take two or three days and there shouldn't be any customs or duty. We think that should save the customer 50%+ on their orders, compared to previous years. We're super excited about that."
So it looks like Saga have flipped a pretty bad event into an opportunity to make their company even better for the skiers who have always supported them.
Here's a discount code for NS readers, as a thank you for sticking with Saga through the hard times. The code for the Evidence Locker discount is "EVIDENCELOCKER". This code is good for 30% off any product in the Evidence Locker collection.
Collection Link: https://www.sagaouterwear.com/collections/evidence-locker