Hannu and Arska boarded the M/S Clipper Adventure in Ushuaia and headed out into the infamous Drake Passage towards the furious fifties. The weather turned out better than expected and the 60 hour journey was mostly absent of the well known Drake's Shakes eventhough there was still a 4 meter swell. After passing some Fin Whales, just a size smaller than the Blue Whale and perhaps distant cousin of these Finnish seamen, they got their first glimpse of the Antarctic Penisula during an impressive sunset in the distance.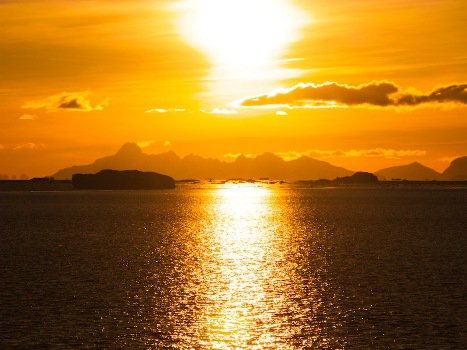 The first view of the frozen Antarctic Penisula
Everyone on the boat was so excited to see the impressive scenery filled with snow, ice and clouds that the top deck was the only place to be. As beautiful as it was the ski itch was settling in; after all they had waited for this moment for two years. After some solid planning that night, with fellow legend Bob Mazarei aka One Beer Bob, they would set out on their first mission the next morning off the coast of Charlotte's Bay.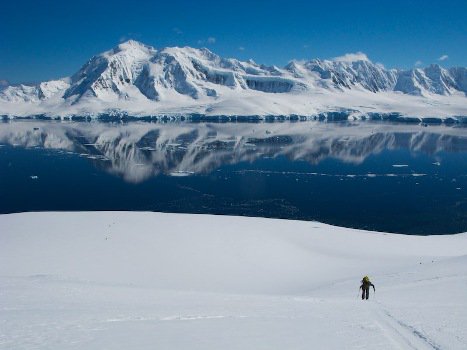 Arska, Hannu and Bob on their first Antarctic ascent
Crystal clear water and glaciers as far as the eye could see was what they were leaving behind but what was ahead definitely gave them the steam to continue on. Antarctica, showing itself as the last frontier of skiing with the chance to have it all, delivered postcard shots and emotions at every turn. Where else could you imagine skinning past friendly wildlife on your way to unchartered faces and couloirs?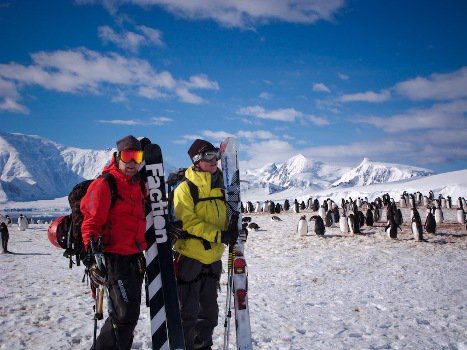 Arska and Hannu and their mate penguins in Antarctica
Undoubtably the snow quality was alot different than during their various other ski adventures in the Alps, the far north of Lapland, Bob in the Himalayas, and all three during several Andes volcano trips. The snow covered peaks looked like Alaska with top layer snow cover being generations old. North facing slopes stayed bulletproof well into the afternoon, despite fairly mild weather considering, so the only hope for pow was to head back on the South Faces.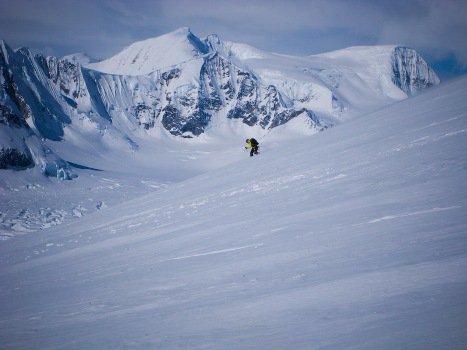 Getting some South facing turns
The next day there was more of the same but this ski experience could not be summed up by amounts of powder spray or sickness of terrain. This adventure was about the wild scenery and all that it brought together. It was also about having some luck and unfortunately one of the other skiers on the boat fell into a deep crevasse, on a particularly hairy glacier, and broke his thibia. This forced the M/S Clipper Adventure to head back towards Ushuaia a little sooner than expected. Although not before they could celebrate the great experiences they had with everyone on the boat with a blow out party and have one last glance back towards some new friends and their amazing backgarden.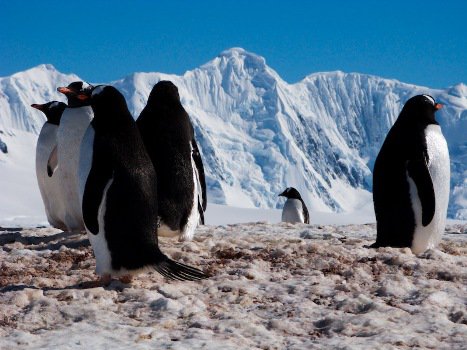 Penguins at Home
ÂÂ
Follow more of Arska and Hannu's own mad adventures at http://www.powderanddust.com