Emile Bergeron is one of a rare breed of skiers who can do it all. Hailing from Québec he's proven to be successful in competitions, filming epic urban segments and is beginning to make waves in the backcountry as well. Yet despite his achievements as a skier, Emile is still underrated and has yet to break into the mainstream consciousness of skiing, perhaps living in the shadow of some of Quebec's bigger names. He recently dropped a new street edit, The Grand Classik - his bid for a coveted spot in the 2019 X Games Real Ski and is a part of the recently released full-length film In Gora, from Picture Organic Clothing.
We caught up with Emile to talk about what we can expect in these edits, his transition into the backcountry, hitting urban and more.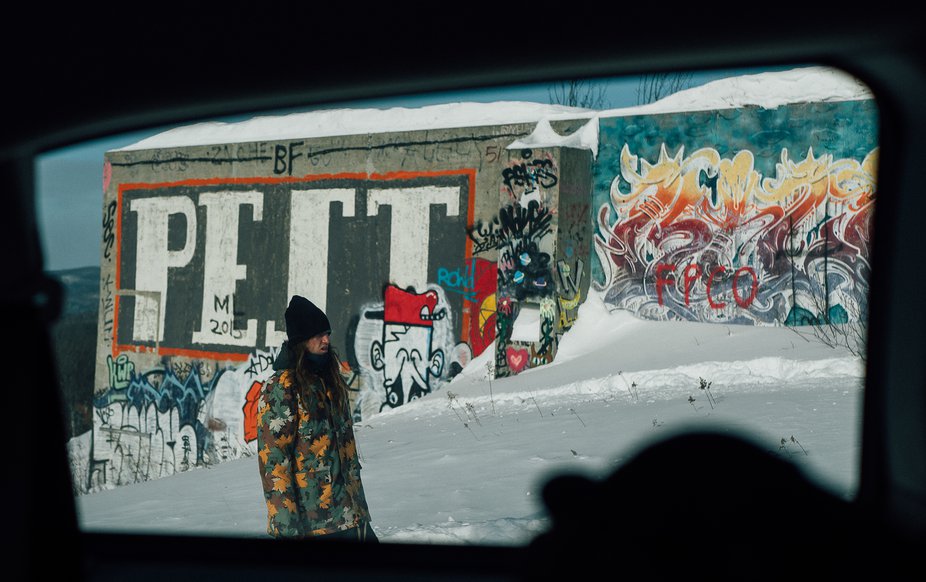 Photo by Brady Peron

Hey Emile! Glad we could get this interview going right as In Gora, Picture Organic Clothing's first full-length movie comes out. Your season edit also just dropped last Friday - The Grand Classik. What can we expect to watch?
Hey, thanks for reaching out ! Yes stoked to see In Gora out on the net, the movie is really nice, stoked for people to watch it. The Grand Classik is now out, it's a piece from this year that was filmed in Quebec with Phil Casabon and Brady Perron mostly while they were on the Real Ski mission. So it's some new content gathered in a cut, stoked on how it came out.

The Grand Classik:
https://www.newschoolers.com/videos/watch/897089/The-Grand-Classik----Bmile

In Gora Trailer:
https://www.newschoolers.com/videos/watch/877308/IN-GORA---Official-Trailer

While the final production of urban segments often seems effortless, the reality is quite the opposite. Do you have a process for filming urban? (Choosing features, waiting for the perfect weather window etc...)
Haha no, it's not always easy. It's a lot of time thinking about what we want to do, where to go, what trick to do, how to do it and put one after the other, all theses questioning can take a lot of energy from us. But we still are able to appreciate the moments that we share in the streets and places we stay in. It's so rewarding to be able to share the moments of rewards with your friends after all the work.

From watching some of your early edits, it's apparent you've always had a sick rail game. What first inspired you to transition from park to the streets?
The transition was natural, the crew that I grew up skiing with "WFP", started doing street skiing more and more so I started following them around in what they were doing. From this point, I just kept on going, filmed some footages here and there and got involved in different projects such as "Wild Indians", filmed with ABM and "Hooligan", a movie that Jf Houle and my brother Paul did.

https://www.instagram.com/p/Ba4thFmAulX/

How has it been filming alongside Phil Casabon, whose X Games Real Ski video just won gold this year?
It was so nice. Our crew was really tight, full of motivation and comprehension, it made the whole process so enjoyable. We all knew what we had to do and the work that was needed to get things done so we were really efficient. Having a crew of friends to work together was the best way to do it, the vibe was high up. Big Up to Phil, Brady and Alex.

In last year's edit, Come Around, you were throwing down dub sevens in both the streets and backcountry. How did you effortlessly switch gears from urban, which you are known for, to backcountry?
It was so much fun to try out backcountry skiing. Growing up, I always had an interest towards the different particularities of freeskiing so its always been on my mind that one day I would be trying skiing powder/pow jumps so it did not feel like fully impossible when I got out there. It's so crazy to watch what's everyone is doing out there in the mountains though, so much body and ski control, there's a lot to look up to.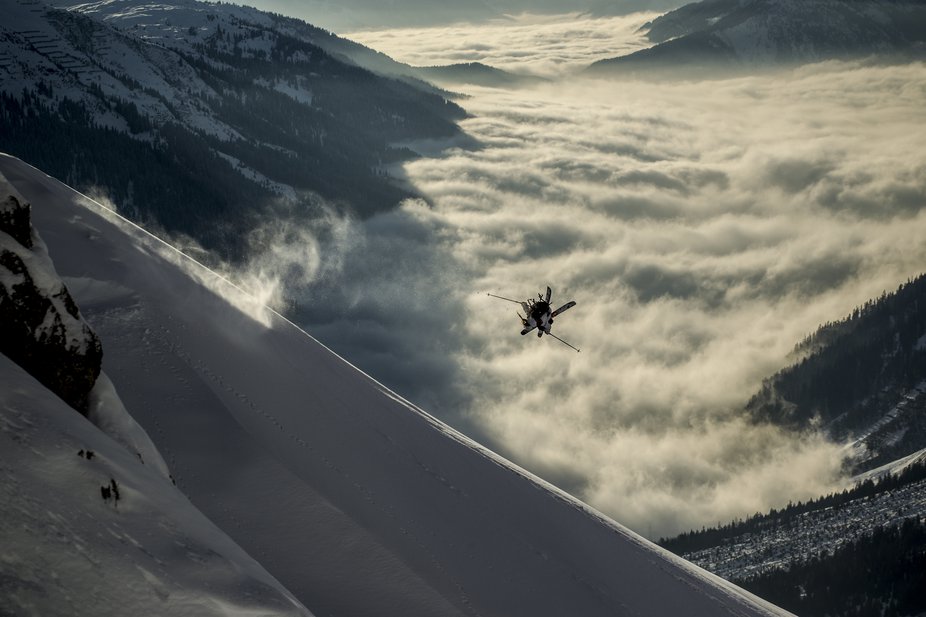 Many skiers and sponsors have become dependent on instantly posted clips on social media. You're quite the opposite. Do you believe short clips undermines the value and interest of full-length edits?
It plays a big role in today's industry for sure. Sometimes some people don't see the value of dedicating a lot of your time and energy to a big project. But complete projects/parts are growing way better over the time I think and contributes in a better way to build your identity as a skier. Still, it's important to stay relevant in the world we live in.

Do you think it's harder for skiers to go big time on the east coast, without moving west?
It could be, but it depends on what you're aiming to do and your goals I think. We for sure have a smaller community of skiers here in Quebec compared to other places in the world and that could play a role in going big time or not, but you for sure can work your way up there and there are lots of examples.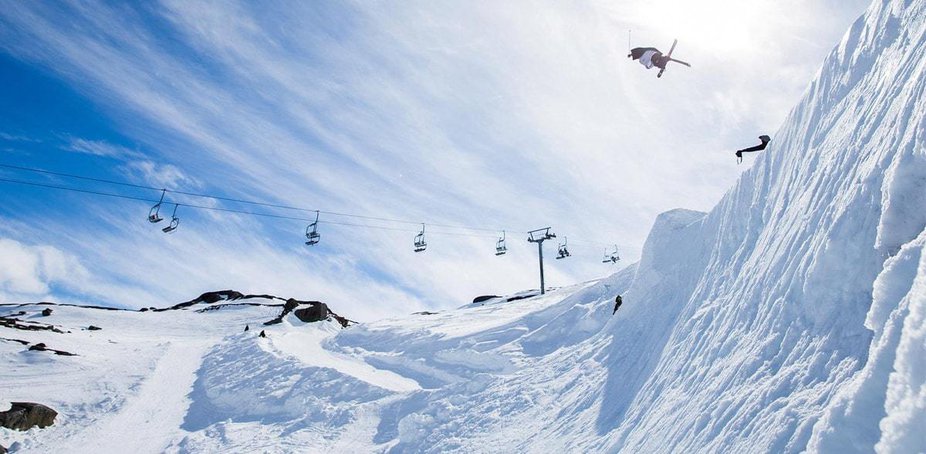 Going into the future, what is the next step in skiing for you?
I'd for sure like to compete for the X-games Real ski. I think that it's a nice way to show people what you are capable of, following Phil around during his mission for sure inspired me to be a part of it someday. And it's also fun to touch different aspects of the sport, so to ski all kind of terrains such as the streets, parks and backcountry could be one thing that I'd like to keep on doing.

And lastly, of course, is there anything else you want to say? Any final shoutouts?
Shoutout to everyone that supports what we do and the love they are showing. I'd also like to thanks my sponsors: Picture Organic Clothing, Armada skis, D-Structure, and for sure thanks to all my friends and my family for everything they are doing.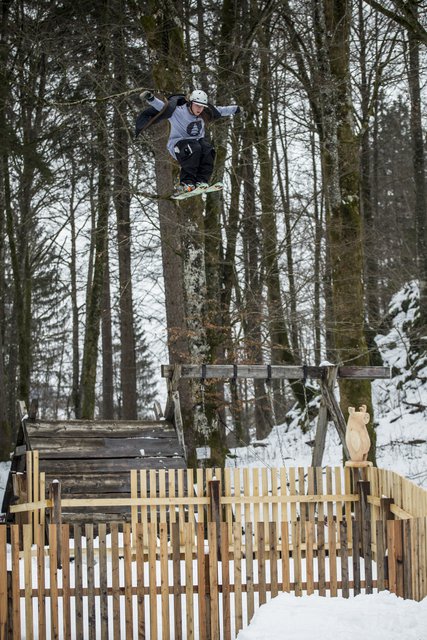 Photos © louisgarnier.com