A few months ago, our friends at Inspired Media Concepts launched The Education of Style Graffiti Contest right here on Newschoolers.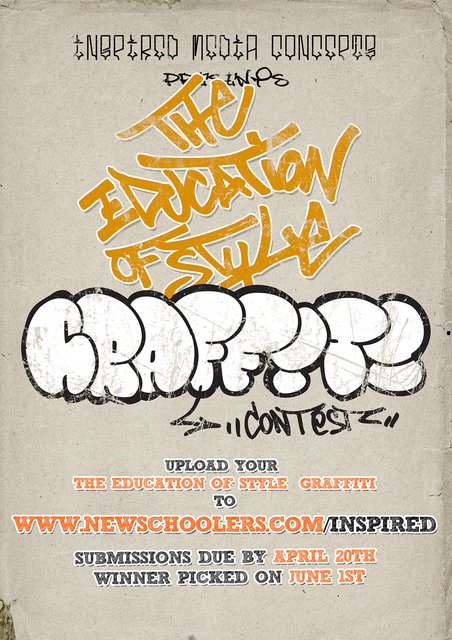 To enter, all you needed to do was upload your best graffiti that contained the words 'The Education of Style', with no abbreviations. A whopping 96 pieces of graffiti were produced, and once the deadline for entries had passed, it was up to you, the Newschoolers community, to decide the winner, who will receive a prize pack of Inspired merchandise, including a ton of clothing and DVD's.
The votes are now in, and the winner has been decided. So without further ado, here's a look at who emerged victorious...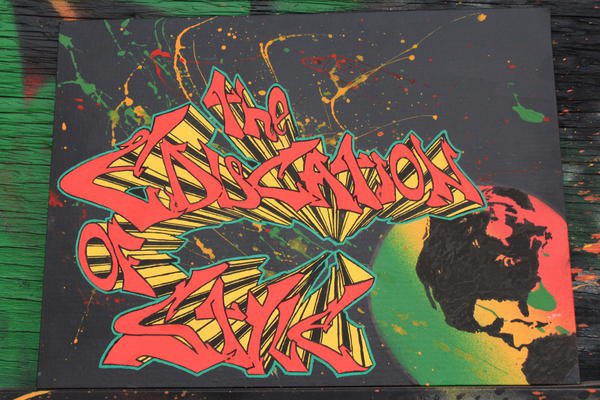 Congratulations to username matinthehat, you've won The Education of Style Graffiti Contest and a prize pack from Inspired Media Concepts!
On behalf of everyone at Inspired and Newschoolers, much respect to everyone who took the time to enter and vote in this contest, and to check out all of the other entries, click here.