Last month, Patagonia and The Usual teamed up to launch The Drift Mag to "celebrate all things snow".
http://www.youtube.com/watch?v=dKh5OazbUfE
This collaborative project looks truly epic and I would expect nothing less coming from the creative geniuses at The Usual.
Highlights from the first issue include brilliant photo essays, advice from the Jaded Local, articles from Patagonia Ambassadors, and so much more.
Print versions can be found in select Patagonia retailers nationwide, or you can read it online for free at thedriftmag.tumblr.com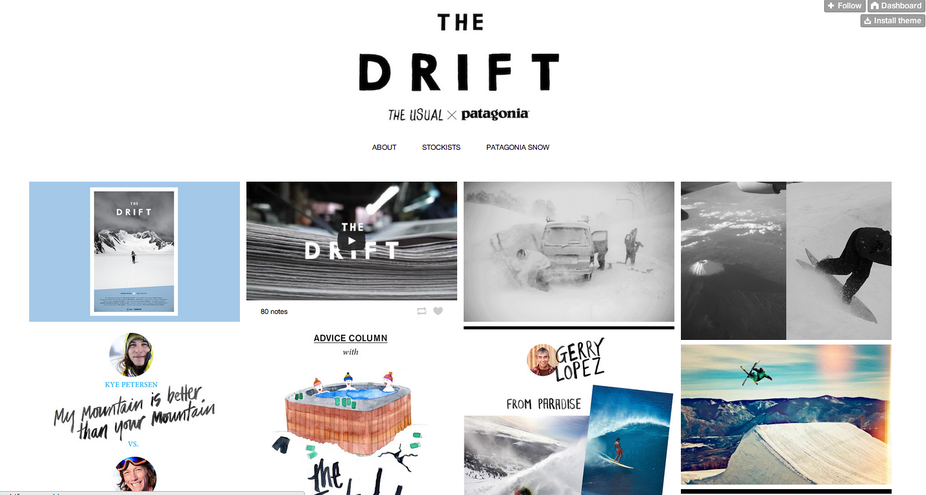 For updates on this story follow @theusalmontunk and @patagonia, and be sure to check out the website.
Follow the author @patkschmidt on instagram and Twitter.