The award-winning producers from multimedia action sports brand Teton Gravity Research (TGR) announce the Vancouver, BC premiere of The Dream Factory, which depicts the history and modern progression of freeriding in Alaska.
Join TGR at the Rio Theatre this Wednesday (October 17th) for 6:30pm (all ages) and 9:00pm (19+) screenings. $12 advance tickets are available by clicking here ($5 tickets for kids ages 12 and under are available for the early show), or locally at Comor Sports and Northshore Ski & Board.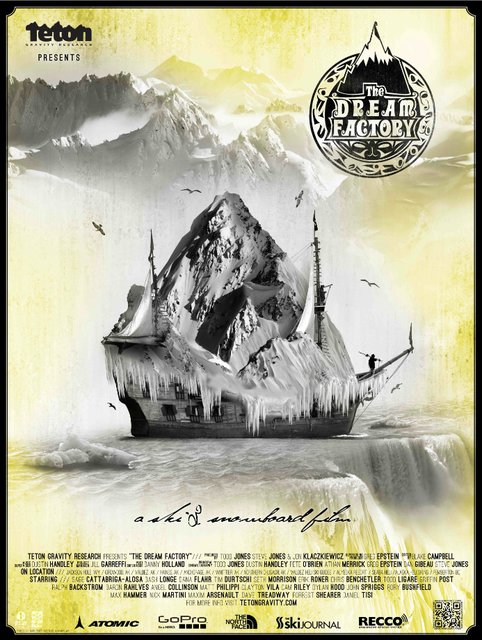 For the past 16 years, Teton Gravity Research (TGR) has made the pilgrimage to America's last frontier, Alaska: The Dream Factory. Throughout history, Alaska has been a place of dreams. From the early gold rush days, to the rise of commercial fishing, to the explosion of the ski and snowboard freeride movement, people have left everything to follow their dreams and journey to this foreign, mystical land. Like the frontiersmen before them, the pioneers of the freeride movement like Doug Coombs, Eric Pehota, and Trevor Petersen made the dream of skiing in Alaska a reality.
Follow TGR's modern day athletes on this cinematic voyage through Alaska's awe-inspiring expanse, rich history, and colorful characters. Watch as the TGR crew ventures from AK training grounds Jackson Hole, WY and Pemberton, BC, and delves deep into the Alaskan way of life during last year's record snowfall in AK, skiing terrain most of us only dream about.
The Dream Factory Trailer
For more information on the Vancouver TGR premiere, click here, and for the full tour schedule check out http://www.tetongravity.com/films/the-dream-factory/tour.