Cover photo: Martin Bernard
Antti is generally a pretty quiet guy although, in typical Finnish fashion, he's a bit of a dark horse at parties. Personally, I rate him as one of the most stylish, innovative and interesting skiers on the planet right now, hes certainly one of the most underrated. He's not a big self promoter, which hasn't always worked out in his favor as evidenced when he went a long time with no ski sponsor and few others, despite competing in the finals of X Games, Dew Tour and all the while hitting the streets to stack shots. Even getting this interview done took a little coaxing but I couldn't be more stoked on the outcome. Partly because despite how talented he is, he hasn't always been given the chances he deserves. But mostly because behind the quiet exterior, lies a passionate skier with an interesting story and a rad take on skiing.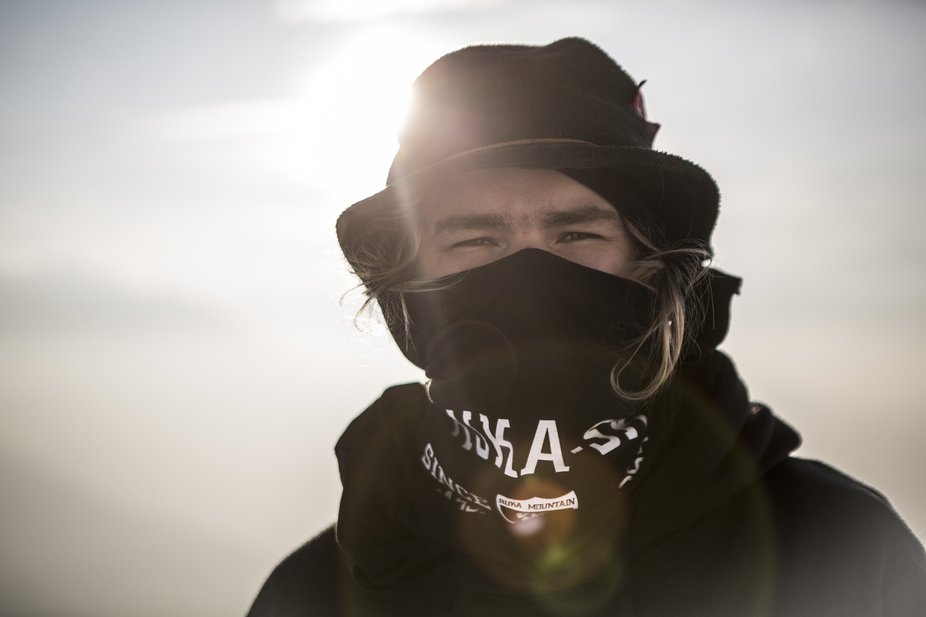 What's up Antti! Let's start by rolling things back a bit, what was it like not having a ski sponsor for so long?
Hey Twig! So after things ended with K2 back in 2013, I was searching for a new sponsor for more than two years. I had some talks and connections but not really what I was looking for. There were some sketchy times, I would run out of skis and I had to borrow some old worn out pairs from friends every now and then. On the other hand, I got to try many different skis from different companies which was really helpful, I had only been skiing the same type of skis for such a long time. At the X-Games in 2014 I hardly even had the money travel all the way to Aspen and there I broke my only pair of skis the day before qualifications. Luckily I was somehow able to figure out a new pair before the next day.
Two years ago I happened to get a pair of Factions for an early season trip in Stubai and loved them straight away. I skied the Dew tour on them, the people at Faction noticed me using their skis and that's how my relationship with Faction started. I got some more skis for the season, got invited for the team shoot in Tignes to get some shots for the webisode and meet everyone. Last season was the first season I was officially on the team and everything has been great. All the wait and patience was well worth it.
This is a leftover question from the Q+A that I swore I'd make you answer someday..."With Faction stepping up and backing you now (well deserved), what have been some goals you've been able to achieve this season?"- Dbchili
Getting on Faction has basically enabled me to travel way more, ski more and stress less about having the gear to be able to ski as good as I can. During my first season on Faction I competed, filmed a full movie part, filmed plenty of edits (some more to be released soon) and got some good footage with Faction for the webisodes too. I think I was more productive than ever before, it's something for me to be hyped on.
http://www.newschoolers.com/videos/watch/780576/Antti-Ollila--KEESHFUL-
Antti's Insane 14-15 Season Edit
That's a pretty crazy season, how did you fit so much in?
I got a LOT of days on snow once again. The season started in early October at Ruka and ended in June at Riksgransen. I did lots of competitions and events but still found plenty of time for filming in the streets, park and a little bit of backcountry. Early season was chill as there wasn't that many events happening and I was mostly filming and cruising park, but from the end of February to mid April it got crazy. I was on the road around Europe for almost two months doing events or shoots every week. Traveling from place to another every week for that long is heavy and reduces the amount of actual ski days, I was quite tired at the end of the trip. It was fun though, plenty of new cool places I've never been to and always good times with the homies. After the snow melted up North, I spent a month chilling back home and then traveled to Tignes and Les 2 Alpes for three weeks of the best summer skiing I've ever had, it was dope
You've always competed a lot despite not really being a 'typical' competition skier. Can you tell me a bit more about what that was like?
I've been following competitions since I was a kid and what always stood out to me was seeing something special or surprising, even though they wouldn't win. Like Lolo Favre throwing the sickest screaming seamans ever seen or Phil Casabon being the only one not doing doubles but doing the most stylish and creative runs to date, you know. Most comp runs are almost all the same no matter the event or location and it's rare to see anything new there. It seems like many upcoming kids on the competition scene don't ponder on what would be cool and stand out on their own mind, more like having the mindset of learning four ways doublecorks, a triple and that will make it. On the other hand, the slopestyle courses are so standardized these days that it's really hard to come up with new cool stuff, especially technical enough to score high.
Fortunately it looks like it's changing to a better direction. European Open in Laax had a sick course including a super nice knuckle with multiple options and a QP at the end. The course in Korea at the Olympic test event looked fun too and the upcoming Dew Tour course in Breck will be a bit more mixed up from what I've heard. It will be interesting to see what happens in the future.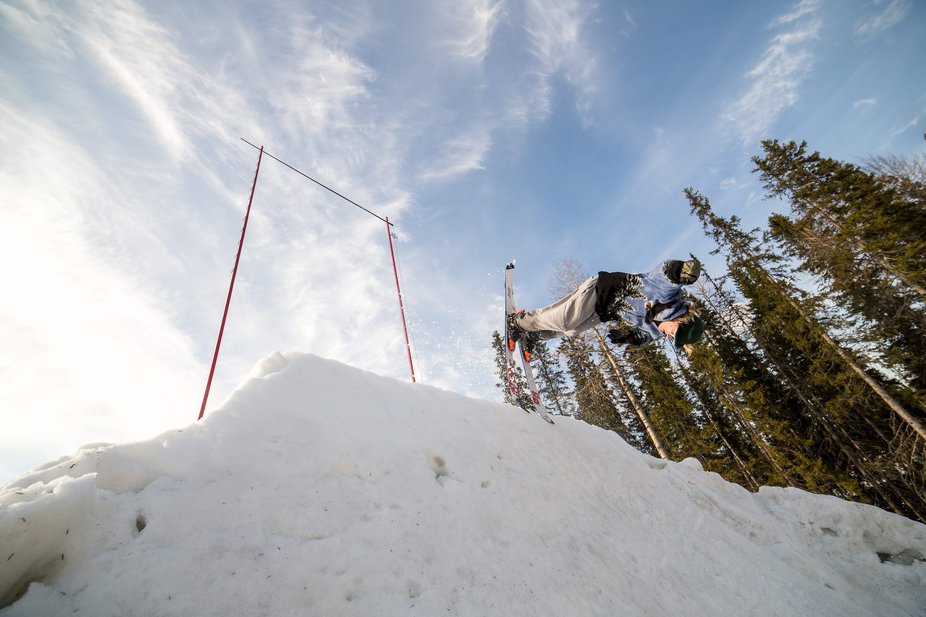 You've been involved in Slvsh a few times now, how does that compare? Is it the future?
Playing the games is so much fun. I think the ski industry really needed something like SLVSH. They're regularly dropping good content to follow and wait for. I like how the regular games basically are competitions between two skiers, but on the other hand the winner doesn't really matter that much. If there's some good and interesting skiing in the game, the skiers have fun, learn new tricks and it's enjoyable to watch. Everyone wins.
The cups are cool too. Seems like they're having a big audience for them which is nice. I like to think it's another way to do competitons but include way more variety, style, creativity and fun. Big props to Matt, Joss and everyone else behind Slvsh, keep it up!
Let's talk Keeshlife. Starting with what is it?
It's our thing, a lifestyle, crew. We're not a team, production company or a project, just a group of homies. We like to ski, film it and not take it too seriously. We don't usually plan much, sometimes we are filming a spot or something without knowing what to do with the footage, just ski, have fun, get shots and figure it out later. There's no specific filmer in our crew so we mainly just film each other. Check out some of our edits from last season and follow @keeshlifecrew on instagram to see what we're up to.
http://www.newschoolers.com/videos/watch/841781/Very-official-trailer-of-the-Keeshlife-Movie
Trailer for the Keeshlife Movie. Coming Soon On Newschoolers
And you're dropping a Keeshlife Movie really soon. What was that like to film and what can people expect?
Don't expect a big budget ultra HD epicness. We got the idea of making a movie so late that we didn't even try to look for any sponsors, so it's filmed and edited by ourselves. It just happened to be the right timing as none of us had any big projects for the season so we had plenty of time to film, so why not? We ended up filming for around 60 days. It's mostly urban but there's some spring features and jibs as well. It's such a big mission to put everything together, we've been going through all the clips and editing slowly the whole summer. Now it's looking great. The good side about not having sponsors is that we can do anything we want with it and there are no deadlines. We can work on it as long as we need to. Full movie will be out soon though, I can't wait to show everyone what we got.
I was stoked on the 'no build' urban you did in your last season edit? Having little to no setup spots has always appealed to me. Is that something you think should become more of a thing in skiing?
The no lip thing wasn't on my mind in advance or something I had planned to do. Spontaneous day filming some spots in my hometown on a nice winter day, ended up getting one of my favorite shots of the year. Non-built spots are often cool but on the other hand, building features gives endless options. Both are sick and a good mixture of both makes a good video part.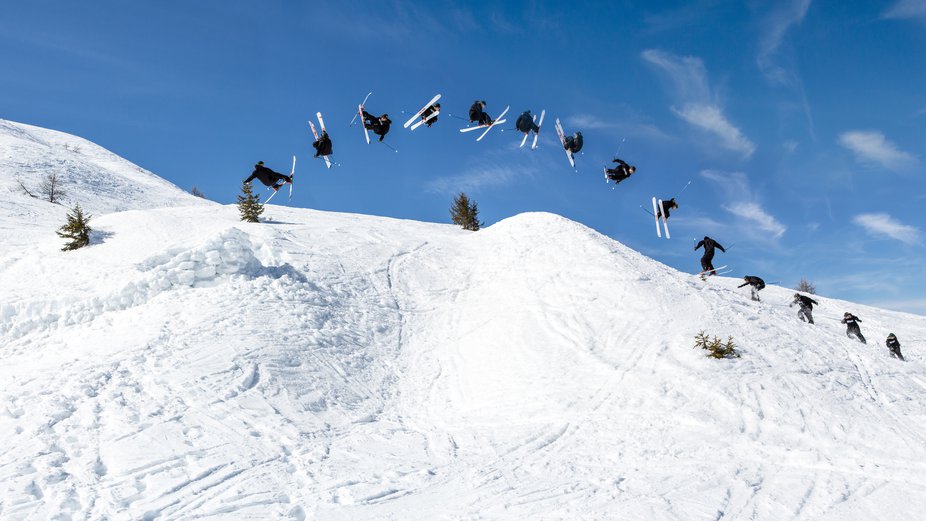 More generally, I rate you as having one of the best trick eyes for trick selection in skiing. Do you have a process for picking what you throw where?
Big thanks man, I really appreciate that. Sometimes it really takes some effort to come up with the tricks but usually the ideas just come naturally. Stylish, simple and creative tricks are timeless and always look good and even the most basic trick could be a banger if it's done in a special way on a cool feature. It's not always about who goes the biggest or does the craziest spins, even though they're sick too, especially going big! I don't think about it that much, just ski as much as I can and do whatever comes to my mind at the time. Sometimes there's a trick idea I have but need to find the right spot for it, the other time I go to a spot and get an idea for a trick I never thought of before. Again a good mix of style, difficulty and creativity is what I like to see.
You're a big part of the increasingly world famous Ruka scene.Did you grow up riding there? Are all the skiers really as good as everyone thinks?
My hometown is two and half hour drive from Ruka. I used to ski in my home hill every weekday after school and go to Ruka on weekends. For the past four years I've mostly skied at Ruka. Last season I lived 50 meters from the park and went for a session two or sometimes three times every day!
The park is super good, lifts run for 10 hours a day and there are plenty of skiers who shred the park every single day. There are only 4 hours of daylight, what do you expect? So much crazy weird shit goes down there for sure and it's always special feeling to ski there. I think the reason why we don't have many more known skiers is the fact that Finland and especially Ruka is kinda up in the north far away from everything. Not many guys have much money to travel for events or get the recognition they deserve.
What is the wider Finnish scene like?
The park scene in Finland is sick, we have plenty of good parks around the country and all the resorts have lights so there is time to ski every day after going to school or work. So many stoked kids and super good park shredders that nobody knows about. The vibes are always good. Skiing street spots is obviously quite big over here, so many spots, people are chill about it and the snow conditions are nice. We don't have enough cool events anymore though, time to start working on that I guess!
http://www.newschoolers.com/videos/watch/815136/Rob-a-bank-to-get-rich
Getting rich in Ruka
What's the plan for the coming winter? More filming/more competing?
I'll be filming some stuff with Faction, Keeshlife and some other projects too hopefully. I'm don't have a real plan yet. Some competing too but I'm not part of the Finnish team this year so I can't do the World Cups or try going for the Olympics. It's not something I want to spend two years of full focusing on anyways, but I wish I could have all the opportunities open. I never was the guy who wants to be a part of a national team with all the bullshit that comes with it, it's just not for me. I don't like attending training camps or having coaches around when I'm skiing. The situation at the Finnish federation has gotten worse and worse since the last time the Olympics were coming up and they made it really hard for me be involved in it. It's just a situation when there's less pros than cons, not worth it.
I don't like how almost all the bigger slopestyle competitions left are World Cups now. There's Dew Tour and X Games but that's about it, not that many riders get invited there anyways. Looking at the AFP calendar it looks like many of the open events have disappeared or are being turned in to World Cups which sucks. People kept asking on what effects the Olympics had on skiing and that's one thing I see happening right now. The money FIS and the Olympic committee make from skiing is not coming back to ski companies and skiers, that's for sure.
Any final words/shoutouts?
Thanks Newschoolers, everyone have a great season and shoutouts go to my family, all the homies and my sponsors: Faction, Oakley and Ruka.