Interview & photos by Jason Mousseau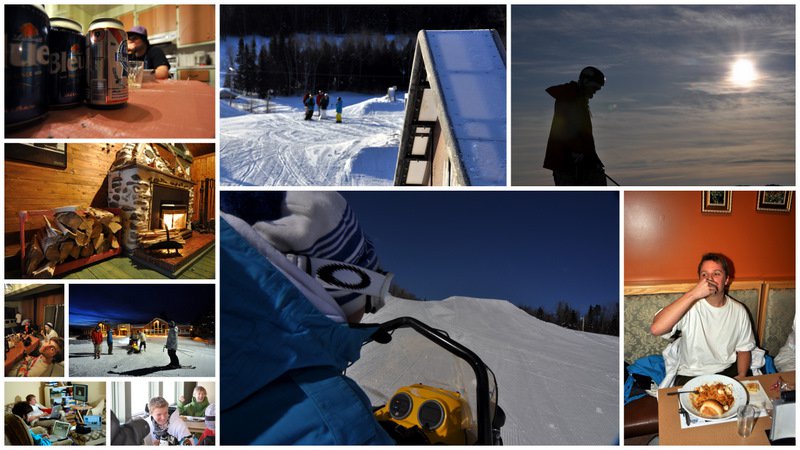 "The ESK crew as been coming to the shop for the past couple of years. They have always been really nice and supportive of D-Structure. When they told me that they were going to make a movie I wanted to be part of it. I think it's really impotent for a shop like D-Structure to support the local riders as this is where it all came from and is the source of our sport. There are a lot of shops right now that sell twin-tip skis but not a lot that help the sport grow. ESK for me is the eyes and the voice of all the Quebec riders. A crew of friends that skis for fun first, and it's great to see that some of them are building a bigger future into the sport of skiing." - Phil Belanger
Hey Nick, how's it going?
Yo Jason, it's going pretty good actually, I'm in Whistler filming for COC and enjoying the west coast life with my friends.
How did you guys start, who is behind it, and what does ESK stand for?
We started this about four years ago. One of our friends had just bought a digital camera so we decided to film ourselves doing some tricks at Stoneham, and I won't lie, it was kinda shitty (laughs). Then through the past few years we have put an increasing amount of energy and money into making movies and it has brought us to where we are today. ESK means East Side Killaz. We were searching for a name that represents what we were, even if we weren't really killing it at that time. (laughs)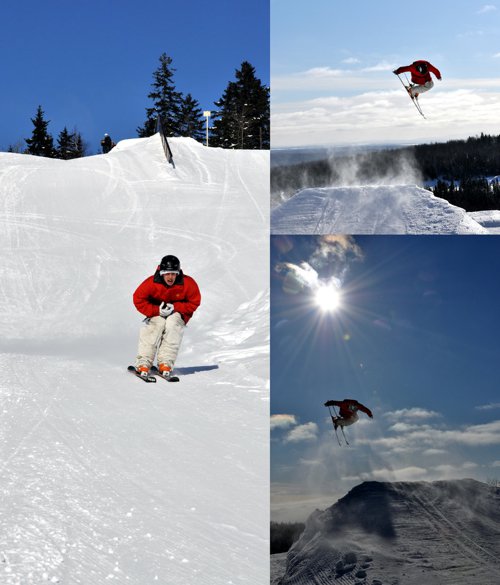 Tell everyone a bit about Hat Trick, which was your film from last year.
Well Hat Trick was our first 'serious' movie. It was the first time we were making copies, selling the movie and doing premieres in Montreal, Quebec City, at IF3 and a few other spots.
Where can we see it?
It's available for purchase at D-Structure or you can watch it free right here!
Hat Trick
You guys cleaned up at IF3, winning Best AM Soundtrack and Best AM Cinematography. How has that whole experienced influenced your group of filmers and riders?
It simply gave us the credibility we didn't have before and were in dire need of. Being a part of that event is really helpful because everybody in this industry takes part or makes sure to know what is what at the festival. Felix Rioux, you are the man!
What do you think you guys did differently to win?
That's a tough one. Every single movie out there was really good, and I sincerely never thought we would make it that far. We won Best Soundtrack and Best Cinematography so I guess the judges liked the music, and for cinematography, we tried to shoot with our crane jib and dolly as much as we could to make sure we always had different angles and camera movements.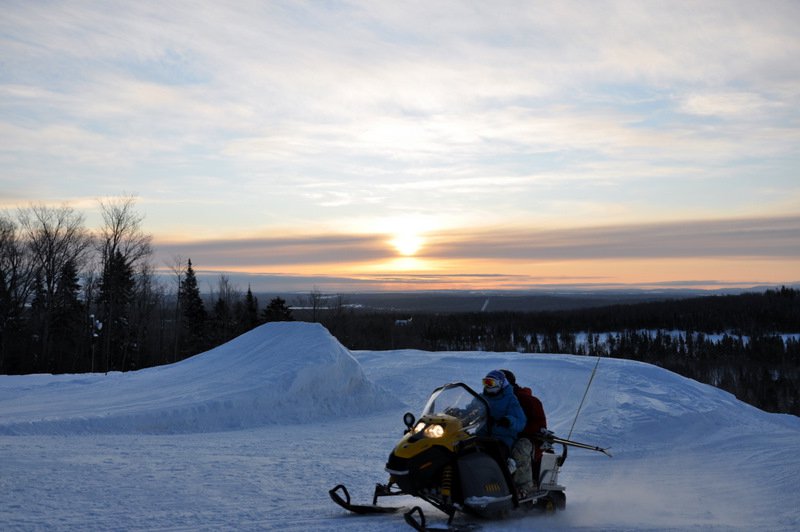 What are you improving for this year's film to have the same results at IF3?
We are focusing on what our terrain is known for, urban. I mean, we could hit park rails and stuff all day long but it gets boring in the end, and our sport won't evolve if we stay in the park. It doesn't mean we won't hit anything else than urban though, and we have a bunch of pro shoots and some travels in mind for this summer.
Any big trips this year? New equipment? Different editing techniques?
For sure. I bought a Panasonic HVX200 this past fall which improved our image quality a lot. This camera is the shit. Editing will be different for sure and I think it has improved a lot compared to last year. We did some trips all around the east coast before the end of winter, and as for this summer, well what's a summer without going to Whistler! We are also might go to Hood and maybe Chile, but nothing is confirmed yet.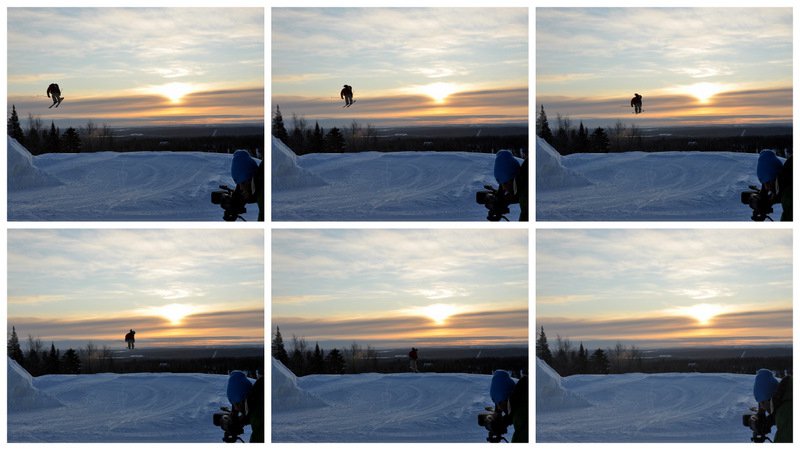 What riders should people be looking out for?
We've got a bunch of guys that are true slayers but still unknown. Antoine Caron, Yan Bussières, B-Paul, Ben Gendron, Alex B-Marchand, Alex Bellemare, Jer Bellemare and Fred Ruel. I'm sure I forgot some too!
What sponsors that are helping you out this year?
D-Structure, who has helped us a lot since the beginning. Both Phil Belanger and Phil Lavalle are doing an amazing job for the freeski scene here in Quebec. Red Bull also helped us with some funky set ups, free drinks and with all of our premieres. Oakley is also part of the group this year so it should be pretty good!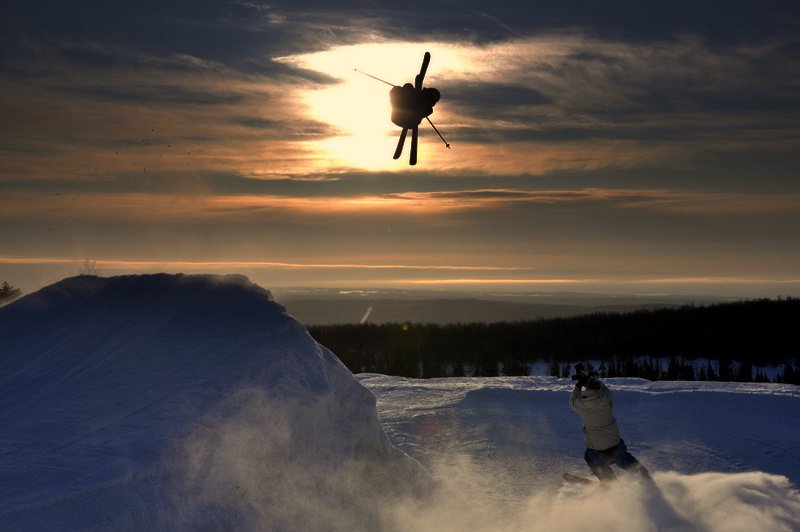 You guys entered one of the Super U contests and lost, what did you think about that?
Well I think judges know what they're doing, and if we didn't make it there must be a reason why. But for myself I would have been stoked to see Jesus take home the $3000!
What Pro and AM films are you most excited to see this year?
NSF for sure, also this smaller crew here in Quebec called WFP. Those guys rip the shit out of it, so make sure you check them out. But I can't wait to see Berman's next movie. They are simply jibbing the whole planet and I don't know how much urban they have done so far but it must be in the billions. (laughs)
Advice for upcoming filmers?
Take it step by step and work your ass off! It'll pay someday.
What gets you guys motivated?
Progression. To see where we were just two years ago and where we are right now. It's crazy how motivating that is.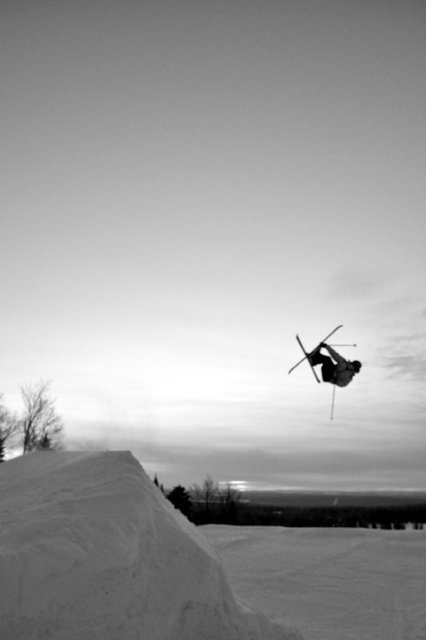 What do you guys do for a living?
School! Pretty much everybody's in school right now, I'm personally on a one year break working in a video production company called NOVAfilm (http://www.novafilm.ca) but I'm going back to take graphic design at Laval University here in Quebec next fall.
Now that Mystic Land Productions and Plehouse are no longer around, that leaves ESK in Quebec City and NSF in Montreal. Is there a lot of competition between you two?
I guess there is a bit but we're both really peaceful about it. JF Boutin and LC are doing a great job and we have a lot of respect for each other because we're both from the same place.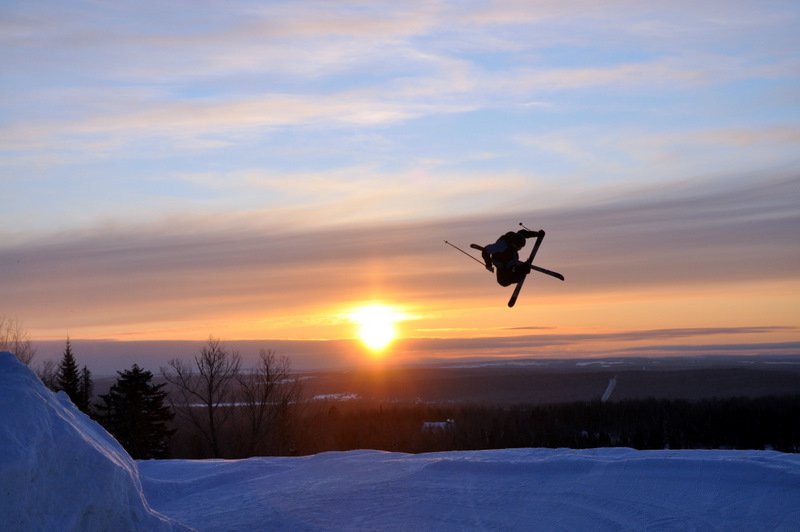 You guys were one of the first film companies to release your teaser this year, is there a specific reason why?
Well actually I realized nobody except Poor Boyz had dropped their teaser and I thought, 'why shouldn't we drop it now when it's calm and there's not too many of them.' Also it gets out to the masses much easier.
So what do you think the general reaction to the teaser was?
According to the comments it seems like most people loved it. Obviously there is some out there that didn't really like it cause of the huge quantity of urbans, and I respect that. You can't please everyone out there.
'The Affiliates' Trailer
Yeah even though a the level of urban skiing was amazing, a lot of people seemed to be upset with the lack of jumps. What do you have to say about that?
Well like most of you may already know, we don't have jumps anymore at our two biggest ski resorts here in Quebec (Stoneham and Mont Sainte Anne), and we can thank RCR for that. Most of us are still in school so we can't really go out to Colorado for three weeks and hit huge jumps, nor do we have any decent backcountry, so we just decided to focus on urban which is what we are good at. But we did manage to get some pretty good jump shots at the end of the season, and I've been at Camp of Champs with B-Paul, Alex Bellemare, Yan Bussières (watch out for his segment), Frank GP, Antoine Choquette and more, so we will certainly get some good footy. Also Thomas Théberge and Julien Lange from France will have a full backcountry and huge park booters segment. So you guys won't be disappointed!