Season's greetings to you, the holiday ski movie buyer.
Perhaps you're here looking for the perfect gift for the skier in your life. Or perhaps you're looking for a place to invest some of that extra Christmas cash on a present for oneself. Either way, you've come to the right place, because, if you didn't know already, this year is a Good Year For Ski Movies.
Why, you ask? A pair of ambitious two-year projects from two game-changing production companies. A must-see Shane McConkey documentary. An instant-classic, feel-good powder reverie. A shocking "horror ski movie." The best urban segment of the year for three bucks. And all this in addition to the usual of crop of new ski flicks from the good old production companies we know and love.
Yes—even despite the incessant moaning and groaning of some in the ski filmmaking "industry" who complain of stagnant budgets and the attention vacuum of the upcoming Olympics, this year's harvest of movies proves that ski filmmaking is alive and well. Go ahead—see for yourself.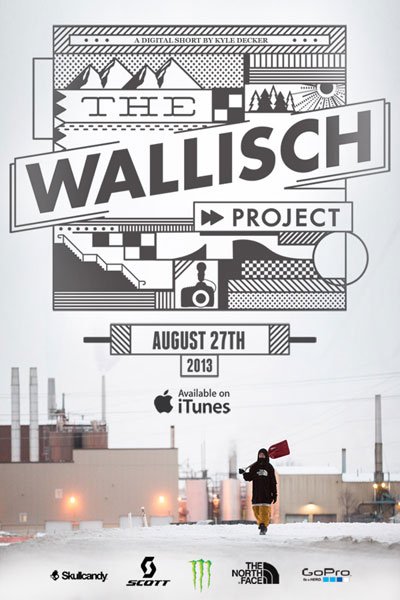 The Wallisch Project | Kyle Decker
$2.99 on iTunes
What, you really haven't seen The Wallisch Project yet? It's only $2.99 on iTunes, and that's the best $2.99 Christmas gift you're likely to find anywhere. Okay, maybe it's more like one of those gifts you give to yourself—but hey, you can still convince your buddies that you downloaded it just for them to watch. Merry Christmas suckers!
What they say:
"The concept is simple, almost 8 minutes of the type of premium action you come to expect from Wallisch from locations around the globe."
What Newschoolers say:
"Wallisch is not human. So many bangers in 8 minutes holy shit" - buddychaps
"Completely epic. Completely worth the $3. I would have paid more, to be honest." - Billups
"I REALLY don't know when to cheer anymore." - wameron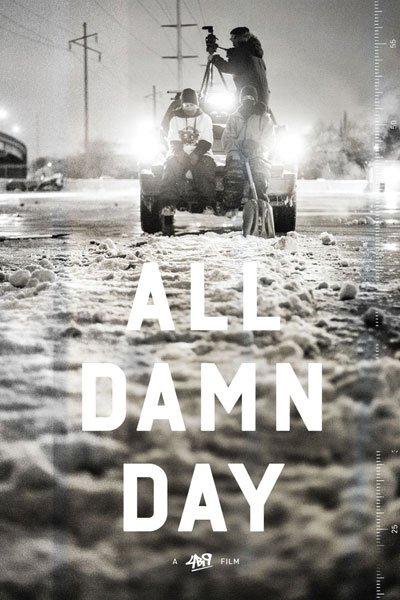 All Damn Day | 4bi9 Media
$19.99 DVD
$8.99 digital download
If you know the 4bi9 crew, then you might know what to expect from their latest "clean offering"—namely trailblazing urban skiing, massive backcountry builds, and the talented skiing of a deep crew of mostly Utah-based shredders, artfully edited with a mellow but spot-on soundtrack.
What they say:
"When the going gets tough, the tough get going: sleep, health, and hygiene become inconsequential once the snow hits the ground...All Damn Day is a visual journey into the lifestyle of the youth of the freeskiing movement- an uncut account of the modern day essence of the sport- no helicopters, exotic destinations, or mega-park shoots, but a 24-hour a day lifestyle dedicated to testing individual and collective limits in the mountains and cities of the West... The 4bi9 crew takes you on an avant-garde journey into the 2013 season- in which time is irrelevant, and the possibilities are endless.... Buy the ticket, take the ride."
What Newschoolers say:
"The man hours they put into building features for this movie is alone worth the 8 or 9 bucks or whatever the digital download was. There aren't too many movies that are worth sitting down and watching all the way through more than one time these days. This is one of those exceptions." -jason...
"I have watched it more than any of the other movies I got this year (level 1, stept, PBP's). Worth every dollar." -1440ski
"all damn day is a masterpiece." -E-fry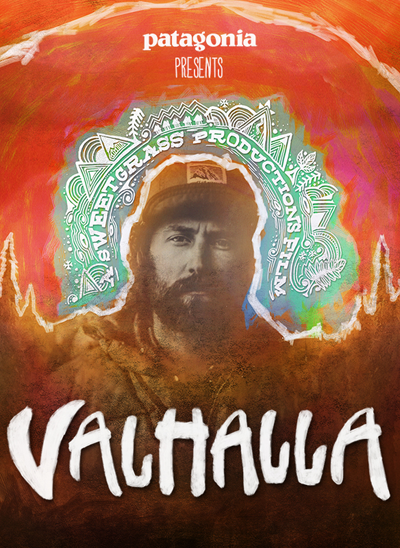 Valhalla | Sweetgrass Productions
http://www.sweetgrass-productions.com/
$22.95 DVD/BluRay
$12.99 on iTunes
Valhalla just picked up Best Movie at the Powder Awards earlier this month, and rightfully so—for above all else, Valhalla is a skier's movie. Journey with the Sweetgrass crew to a mystical locale where the men wear beards, the women ski naked, and the powder is always deep.
What they say:
"Valhalla, Sweetgrass Productions' fourth feature film, is the tale of one man's search to rediscover the freedom of his youth. Feeling the distant heat of it's fire still burning in the mountains of the frozen north, he goes in search of those tending the flame—the untamed, the wild, and the outcast dwelling on the fringe."
What Newschoolers say:
"Camera work is incredible, skiing as well, amazing concept, a work of art!" - zbphoto
"To my mind, the best aspects of Valhalla come in the form of a well told, visually connected story. It's a ski movie, in that it's a movie about skiing, but what Sweetgrass shows us is more about what skiing actually means--freedom. Joy. And how powerful it can be to find those things in the snowy woods." - Literature
Let It Flow | Inspired Media Concepts
$5.99 on iTunes
Don't miss Phil Casabon and Henrik Harlaut's movie "Let It Flow" on the Inspired label. "Let It Flow" features an original soundtrack that's also available on iTunes, and a portion of the proceeds go to the Let It Flow non-profit. Sounds like reason enough to enjoy a solid half-hour of B-Dog, E-Dollo and friends giving lessons in style the world over.
What they say:
"Let It Flow is the fulfillment of eleven months of common pleasure and hard work directed from a group of people whom dedicate their souls towards the growth of skiing. This movie showcases full creative freedom within the circle of skiing, filming, editing and music direction to sum up their great season. They travel from neighborhoods to states to countries to continents with a revolutionist state of mind in search of better and more clever ways to flow thru life with their chosen skill. The soundtrack is original and specially built for the movie which is rounded up with the editing expertise of the skiers themselves, Henrik 'EDollo' Harlaut and Phil 'B-Dog' Casabon."
What Newschoolers say:
"My advice while watching? Tape your eyes open, or else you run the risk of missing a banger." -Mousseau
"best ski movie to date. skateboarding feel.. trick after trick like raaaaaaaowww!" -XoakleyX
"Great movie lovin the vibe, Last seggy from hood was smooth as butter." -P-Jones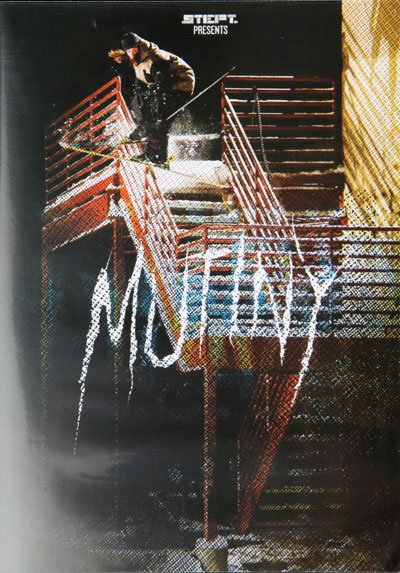 Mutiny | Stept Productions
http://www.steptproductions.com
$19.95 DVD
$12.99 iTunes
Stept Productions returns with its most brutal, no-nonsense documentary of street skiing yet. Many have called it a "horror ski movie," and Mutiny makes no qualms about showing the painful aspects of skiing the urban landscape as hard as the Stept crew does. Yet along with the pitfalls it also shows the glories, with captivating segments from Clayton Vila & Cam Riley, and some wicked park skiing from Alex Beaulieu-Marchand and Sean Jordan. And Shea Flynn's segment will give you the heebie-jeebies.
What they say:
"In 2013—after 12 years of producing ski films—Stept Productions embarked on its largest film project to date. Today, Stept is proud to announce its newest feature: Mutiny. The film documents young, progressive skiers as they commence on a mission around the United States; using the biggest cities in the country as their playground, the Stept crew sacrifices their health as they continue to redefine street skiing. Groundbreaking action, coupled with an award winning film crew brings a dark and mysterious story to light. Mutiny is intended for a mature audience and is dedicated to exposing the viewer to the raw and unfiltered world of the Stept crew."
What Newschoolers say:
"the vibe is super serious and dramatic and the filming and editing are great. deffinitley not your average ski porn movie" -~bagelz~
"Best out. Told a true story. Rotten Tomatoes would have given 100% for best docu. Shit's unreal." -bighit
"Hell of a flick! Probably the most unique ski film Ive seen to date. Production was next level. Stept shows the raw emotion and lifestyle of skiing that other films companies neglect." -Nordica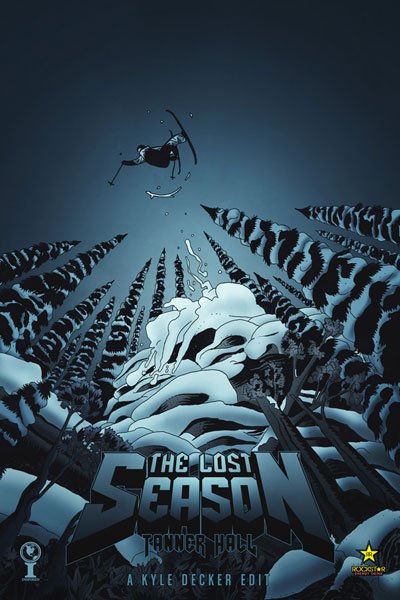 Tanner Hall: The Lost Season | Inspired Media Concepts
$2.99 on iTunes
Another quick-n-easy online short is "Tanner Hall: The Lost Season" from Inspired Media Concepts. Kyle Decker edits T-Hall's footage from last season. Pillow lines and reggae beats are guaranteed. A portion of the proceeds goes to JP Auclair's non-profit organization, Alpine Initiatives.
What they say:
"7 time X-Games gold medalist Tanner Hall had one goal going into the 2013 ski season was to stay positive and ski stronger than ever before, despite several career threatening injuries. This segment reconfirms that Tanner's passion and skill is stronger than ever. Watch Tanner's comeback as he dominates the deep powder in British Columbia, jib the streets of Quebec, and still holds it down in the park. Come take a step into Tanner Hall's Lost Season."
What Newschoolers say:
"$2.99 for a good cause!" - _mauricio_
"WOW, I loved every second of it!! Tanner truly is an inspiration, a Ski Boss indeed." -MaryO
"Super impressive bc lines" -Dugskio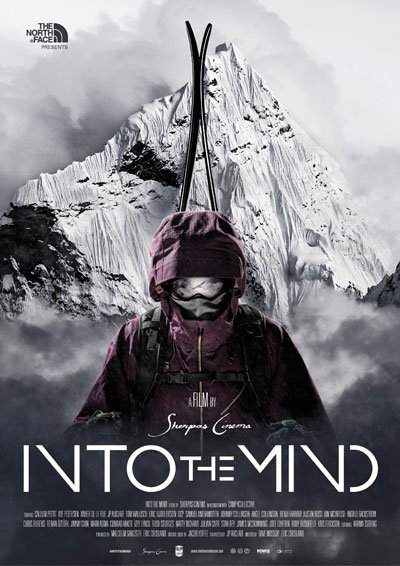 Into The Mind | Sherpas Cinema
$29.99 CAD DVD/BluRay
$12.99 on iTunes
Into the Mind is unlike any ski movie you've ever seen. It is stunning not only visually, but viscerally—an emotionally charged, adrenaline-fueled film that seeks to beat at the same rhythm of your heart. It can carry you to the edge of your seat, and even immerse you into the trance-like dream state in which much of the film seems to take place—if you let it.
But as Internet discussion has proved, Into the Mind is not a film for everyone. The sometimes-excessive CGI effects and lack of focus on standard ski-porn shots may turn away the uninitiated. My advice: drink every time there's a close-up shot of an eyeball, and you'll come around. This is a movie to be under-appreciated at the viewer's peril.
What they say:
"This is a story of rising to the ultimate challenge. Having the courage to risk fatal exposure and the perseverance demanded on the quest for achievement. These are not solely physical feats, they are mental conquests."
What Newschoolers say:
"i loved this movie. felt like i was in a trance for the whole thing. its more of a movie about skiing than a ski movie for sure." - Brettski
"sorry folks, no park segments, no angry skiers yelling at an urban rail, and no cheesy soundtrack. but yes folks, there is indeed amazing cinematography, meaningful scenes, and heart-pounding moments. not your typical ski movie but a most definitely a #1 in my books." - Colly
"This movie should come with an 1/8th of mushrooms." - t-the-east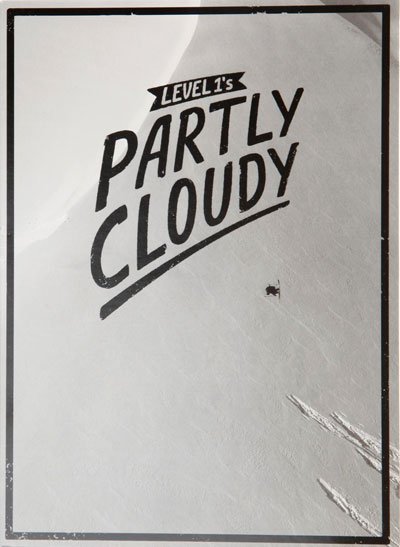 Partly Cloudy | Level 1 Productions
http://www.level1productions.com/
$29.95 DVD/BluRay
$12.99 on iTunes
Level 1 has done it again. The Denver, Colorado-based production company has given us another awesome, feel-good ski movie combining next-level skiing with a flavorful soundtrack and editing that fits like a glove. Level 1 veterans Will Wesson, Ahmet Dadali and Chris Logan shine, while Banks Gilberti comes through with a groundbreaking segment. Fresh flavor is provided by Lucas Stal-Madison, the Superunknown contestants, and the Real Skifi crew.
What they say:
"Everything is baked. The snow has turned to mush and that burn is starting to peel. Fortunately, for those seeking cover from the glare there is a reset on the way. Hot on the heels of Level 1's award-winning film Sunny comes a slightly different forecast. No major disturbances or low-pressure fronts, just a healthy mix of skiing, music, and personality with a low ultraviolet index. Partly Cloudy."
What Newschoolers say:
"loved it! good music and awesome creative skiing." -ny300oz
"i enjoyed the soundtrack, which makes or breaks the movie. nicely done as always L1!" - 406
"had to watch it two times to realize how sick this movie was, holy shit Gilberti!" -BA.berger
"I had no idea Logan Imlach could speak Finnish." - Holte
Supervention | Field Productions
http://fieldproductions.com/projects/supervention
$12.99 on iTunes
A two-year project by Sweden's ambitious Field Productions has yielded hands-down one of the best ski movies ever to come out of Europe. From hectic and exhilarating big mountain lines to technical, high-consequence jibs in the Arctic wastes of Svalbard, Supervention encapsulates the best of ski filmmaking across the width and breadth of skiing's diverse branches. This is one movie you won't want to miss.
What they say:
"Supervention is a documentary showcasing all aspects of modern freeskiing and snowboarding. Follow a group of the world's most talented skiers and snowboarders on an intense and unpredictable trip through exotic destinations in Norway, Sweden, Canada, USA and New Zealand. Spectacular nature footage mixed with progressive skiing and snowboarding, personal impressions and extreme experiences. It is all documented to convey to you our desire to travel, our joy and all the personalities of those involved in the production, both in front and behind the camera."
What Newschoolers say:
"If there's one movie you got to buy this year, then its definitely this one. I dont think it's possible to not like it" -BA.berger
"you'll fucking love it no matter what aspect of skiing you're into, it's got everything. ... Cinematography is really what makes it so damn good, production value is unparalleled." -Magnus
"That intro segment... That closing segment... Actually, everything in between as well." -OK_Hansen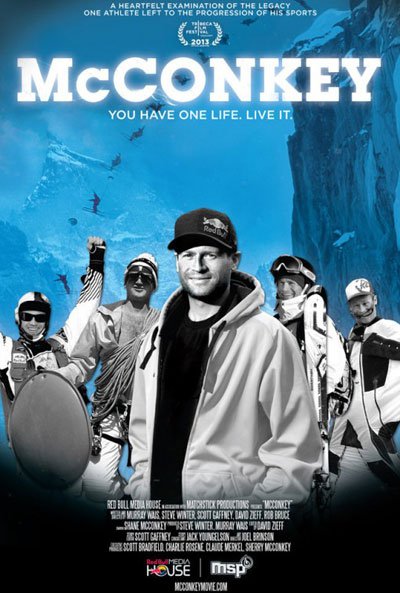 McConkey | Matchstick Productions & Red Bull Media House
$30 DVD/BluRay/MP4
$12.99 iTunes
A moving, must-see tribute to the most wacky and influential skier of our time. Shane's closest friends and family came together to give us this movie about the incredible life and untimely death of one of skiing's most inimitable personalities.
What they say:
"McConkey is a heartfelt examination of the legacy one athlete left to the progression of his sports, and the path he paved to conquer his dreams. Shane McConkey is revered as a pioneer of freeskiing and ski-BASE jumping, and through his talent and ability to use his trademark irreverent humor, he inspired countless lives. In a new film from Red Bull Media House in association with Matchstick Productions, McConkey celebrates the life of one of the world's ultimate innovators."
What Newschoolers say:
"Probably the best documentary I've ever watched. One of the most fearless guys who have ever lived and a skiing legend. I highly recommend buying it. RIP McConkey" -spenser@snp
"even if you've seen every ski movie he's been in, this movie will paint a completely different picture of what you thought you knew." -codizzle
"important piece of ski history. McConkey's the man. such a sick movie. everyone on this website should watch it." -BBD.
"easy must buy for any skier." -ny300oz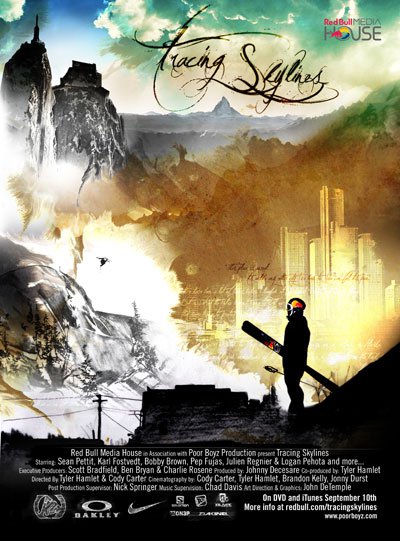 Tracing Skylines | Poor Boyz Productions & Red Bull Media House
$19.99 DVD/BluRay/MP4
$12.99 iTunes
Established ski-movie heavyweights Poor Boyz break new ground in Tracing Skylines, following six skiers on five unique ski trips. From the celebrated Detroit street segment to the arduous high-alpine Haute Route ski tour between Chamonix, France and Zermatt, Switzerland, Poor Boyz serve up exotic new locations and fresh faces in a refreshing new take on an old format. Oh yes, and everyone in the PBP crew stomps switch in pow like nobody's business.
What they say:
"Tracing Skylines follows five professional skiers on the "trips of a lifetime" they have envisioned for years, and documents how their extraordinary season unfolds."
What Newschoolers say:
"Detroit is the best thing i've seen PBP do in a very long time. The segment alone is worth [seeing] the movie." -lilvg22
"Different from the typical PBP movie." -[J_Gasper]
"Pep and Pettit crushed the BC. the detroit [segment] was some of the most creative urban skiing I have seen and Karl is a beast." -jensen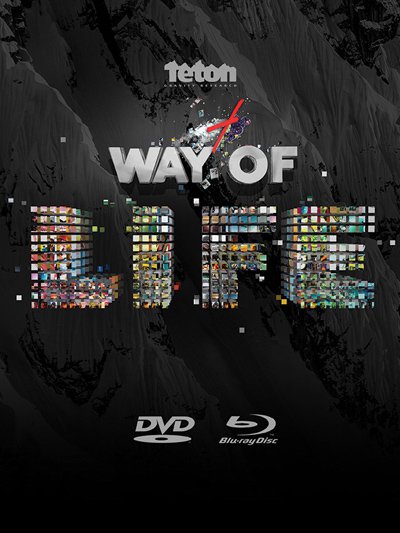 Way of Life | Teton Gravity Research
$29.95 DVD/BluRay
$12.99 iTunes
Not to be eclipsed by the concurrent Co-Lab project and movie of the same name, Teton Gravity has another full-length offering for 2013 called Way of Life, featuring heady pow shred from Alaska to Austria from the likes of Sage Cattabriga-Alosa, Angel Collinson, and Tim Durtschi. Segments at the U.S. Freeskiing training camp in Mammoth and TGR's remote Fantasy Camp in Alaska spice up the fare.
What they say:
"Shot on location in 2013, Teton Gravity Research's Way of Life takes you on a journey to the mountains and inside the minds of today's top athletes. With stunning imagery created with GSS, Red Cinema, and the Sony Action Cam, this film explores the origins of skiing in Austria, the search for original lines in Alaska, and the U.S. Freeskiing Team's quest for Olympic gold. The adventure also leads athletes to the rugged terrain of Jackson Hole and the Tetons, as well as the backcountry of British Columbia. Regardless of the terrain they ride, the athletes featured in Way of Life push the boundaries of what's possible. This journey takes them across the globe as they form a brotherhood that needs no language."
What Newschoolers say:
"its a pretty classic teton film. lots of sick big mountain and backcountry shots. not really a park or urban movie, but if you are looking for an amazing backcountry movie teton always provides." -brov1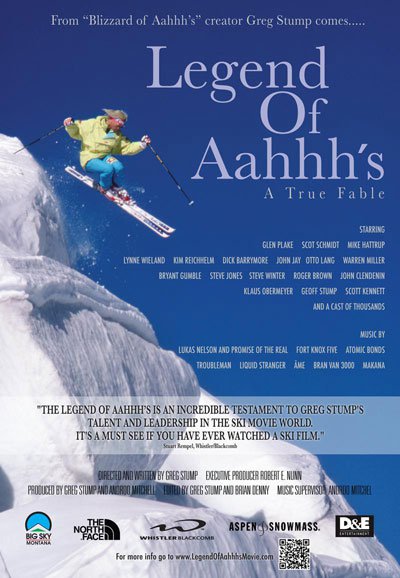 Legend of Aaahhh's | Greg Stump Productions
http://www.legendofaahhhsmovie.com/
$19.99 DVD
$12.99 Pre-order on iTunes
Legendary ski filmmaker Greg Stump returns for a nostalgic look back at his 1988 classic Blizzard of Aahhh's, and ends up chronicling the history of ski movies and the extreme/freestyle movements along the way. Sounds like a beautiful ride for any soul skier.
What they say:
"Twenty years after unleashing Blizzard of Aahhh's upon the world, Greg Stump returns to explore the history of ski films. In his first SKI film in ten years, Stump pursues and captures the culprits behind the evolution of skiing and ski films from freestyle to the extreme movement. Stump uses a semi-autobiographical approach to explore the history from 1920's Germany to the modern athletes whose athletic and aerial prowess awes today's viewers. Stump begins with by giving us the historical perspective, both of the films and of the personalities that would lead skiing from the burning rubble of the freestyle era into the MTV inspired extreme movement. As the Jet Stream Shifts, Skiers like Plake, Schmidt and Hattrup join Stump in a quest to change the face of skiing, giving it a younger, more exciting feel and leading to the Perfect Snowstorm. With the making and release of the Blizzard of Aahhh's, Stump and his gang of misfits find themselves at the vanguard of a new age of skiing. Unseen footage and interviews give a unique view into the amazing moment that changed an entire genre of film. This evolution has not stopped, as Stump explores the modern ski films and how they have been influenced by everything that came before them. Stump also looks at the cycle of influence as it continues with today's young skiers and the revolution that they may bring to the genre themselves."
What Newschoolers say:
No comments as of press time.
Compiled by Ethan Stone