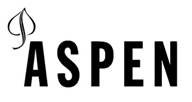 THE 2010/2011 WINTER SEASON BRINGS NEW STOREFRONTS & EATERIES, FAVORITE EVENTS TO ASPEN
New Additional Non-Stop Flights, Cultural Après-Ski
ASPEN, Colo. (Sept. 21, 2010) – Aspen's brilliant fall colors are at their peak, signaling the transition to winter and a new harvest of restaurants, shops, events and more. From a new restaurant paying tribute to Aspen's Victorian era to an emerging European designer opening her first U.S. store in Aspen, the downtown scene promises to be a flurry of activity during winter 2010/2011.
In addition to new storefronts and eateries, Aspen hosts spectacular winter events, including the 12 Days of Aspen and 19th Annual Aspen Academy Screenings during the holiday season, the 60th annual Wintersköl celebration, and the third annual Aspen Fashion Week.
- Dec. 20-31, 2010 - Adding to Aspen's spirited holiday season, 12 Days of Aspen is a dozen days of festive events featuring carolers, an ice skating party, nightly outdoor concerts, theater productions, Santa appearances and New Year's Eve fireworks. (http://www.aspenchamber.org)
- Dec. 29, 2010 – Jan. 2, 2011 - Every year, Aspen Film adds celluloid excitement to Aspen's winter holidays with the 19th Annual Aspen Academy Screenings, a slate of the year's hottest films headlined by top directors and stars. Open to everyone, this two-week extravaganza offers a sneak peek at some of the year's most talked about films. Program and ticket information will be posted to http://www.AspenFilm.org in early December.
- Jan. 13 – 16, 2011 - Now in its 60th year, Wintersköl is Aspen's spirited toast to snow with four days of free and nearly free celebrations throughout Aspen and Snowmass, including the popular Soupsköl. (http://www.aspenchamber.org)
- Mar. 13 – 17, 2011 - Third Annual Aspen Fashion Week is a destination fashion event designed to showcase and market winter resort, ski and technical outerwear in the home and playground of the most stylish mountain town. With high-energy slopeside runway events, daily après-ski fashion shows, in-store presentations, on-mountain events and late night fashionable soirées, 2011 will continue to be the hottest fashion, lifestyle and consumer event to hit the Rockies. (http://www.aspenfashionweek.com)
- Dates to be confirmed - Head from the lifts to one of the nation's best literary lounges and indulge in "Après Ski for the Mind" as world-class writers take the stage between January and March for the Aspen Writers' Foundation's 13th annual Winter Words series of author readings and talks; http://www.aspenwriters.org.
For more information, a complete calendar of events, or to book an Aspen vacation, visit http://www.aspenchamber.org, or call 800-670-0788.
Winter 2010/2011 News
New Additional Non-Stop Flights on United Airlines; United has added NEW! non-stop service from Houston as well as a fourth daily non-stop flight from Chicago for the winter season along with a second daily non-stop flight from San Francisco. United is also scheduled to operate three daily non-stops from Los Angeles, and 11 daily trips between Aspen and Denver, for a total of 21 flights daily into and out of Aspen/Snowmass beginning December 16. All flights into Aspen/Snowmass will be operated by SkyWest Airlines with the CRJ700, featuring United First seating and United Economy Plus.
Après-Ski Aspen Style
Aspen has a storied reputation for the best après and nightlife in ski country, and the tradition continues with contemporary treasures like Belly Up, Aspen's premier contemporary live music venue. But in the spirit of the Aspen Idea, Aspen's cultural organizations deliver extraordinary experiences for the mind throughout the winter. Options include classical concerts in Harris Hall from Aspen Music Festival; dance performances from the nationally renowned Aspen Santa Fe Ballet; Winter Words from Aspen Writer's Foundation; openings and exhibitions form the Aspen Art Museum, as well as AspenFilm's Academy Screenings and ShortsFest.
Restaurant & Nightlife News
● NEW! The Silver Queen is Aspen's newest restaurant (opened September 2010), occupying the former Syzygy space. Owner 27-year-old entrepreneur Joel Howard executed "futuristic Victorian" décor highlighted by a Victorian-era bar and Chef Jamie Flatt, formerly of Willow Creek, is overseeing the kitchen. The cuisine is American-eclectic with a reasonably priced bar menu. (520 E. Hyman Ave.)
● NEW! Pitkin County Steakhouse & Pitkin Tavern opened in August of 2010. Rob Seideman reopened the formerly named Steak Pit and Double Dog, which are located in the lower level space on the edge of Aspen's restaurant row. The steakhouse serves dry aged steaks, fresh fish and seafood, and a salad bar stocked with local produce, while the tavern is a classic locals' hangout with a full menu, shuffleboard and 12 beers on draft. (305 East Hopkins Ave.)
● COMING SOON! Casa Tua restaurant and private club is slated to open in mid-December in the former home of Ruth's Chris Steakhouse. The popular Miami establishment aims to create the feel of a chalet in the Italian Alps. The downstairs restaurant will offer fine Italian fare with French and Swiss influences, while the upstairs club will offer an Italian oasis for members only.
● COMING SOON! Opening adjacent to the Aspen Ice Garden skating rink, the newest offering from Aspen's renowned restaurateurs Samantha and Craig Cordts-Pearce, C & P Burger will serve fast food Aspen style with lunch, dinner and adult beverages, including locally grown beef burgers, LuLu Wilson's famed Kale salad, truffle parmesan fries, soft-serve yoghurt with seasonal fresh fruit.
● Aspen's historic Red Onion reopened in early June 2010, with longtime Aspenites and former owner of Blue Maize Tom Colosi and his sister Jennifer at the helm. The 120-year-old building serves some of Blue Maize's signature dishes, including jalapeño poppers and lobster rellenos, as well as classic bar fare, affordable burgers and breakfast offered all day and night. (420 East Cooper Ave.; http://www.RedOnionAspen.com)
● Longtime Aspen chef restaurateurs, Wheaton Augur and Troy Selby opened 520 Grill, a burger joint in the style of a roadside diner, in late May 2010. (520 East Cooper Ave., downstairs in Fat City Plaza)
● Peach's Corner Café opened March 2010 in a prominent corner of Hopkins Avenue and Galena Street In its brightly renovated space, Peach's serves breakfast and lunch with take-out items as well as sit-down dining inside and outside. Plans for brunch-style libations are in the works, and menu items include baked goods from local bakeries. (121 South Galena St.)
● Syzygy owners have opened two levels of dining and nightlife on Aspen's Hopkin Street"restaurant row." On the main floor, an approachable bistro-style restaurant dubbed Ute City opened December 2009 showcasing live music, creative cocktails and infusions, and a vibrant atmosphere. Opened February 2010, the lower level houses Syzygy's signature fine dining and lively nightlife in an elegant contemporary space, complete with a private dining room, DJ booth and dedicated dance floor. (308 East Hopkins Ave.; 970.925.2900; http://www.syzygyrestaurant.com)
Retail News
● NEW! WeSC, which stands for "WeAretheSuperlativeConspiracy," opened doors to the brand's much anticipated Aspen concept store in August 2010. The central, downtown Aspen location is the third US concept store for the Swedish born street-fashion brand, designed "For intellectual slackers," and favorite of big screen stars and snowboarders alike. (461 East Hopkins Ave.; http://www.wesc.com)
● COMING SOON! Dannenmann-Pure was founded in 2009 by German fashion designer Petra Dannenmann, who first introduced her collection to U.S. fashion world during Aspen Fashion Week in March 2010. She received such an overwhelming response; she decided Aspen would be the place to introduce her wearable, innovative garments to the U.S. market. Her signature 100 percent organic pure boiled wool fabric is produced with no chemicals. (525 East Cooper Ave.; http://www.dannenmann-pure.com)
● COMING SOON! Popular Aspen yoga studio 02 Aspen is opening a retail store in the Aspen Square building by Thanksgiving to sell expanded offerings of the yoga and casual active wear as well as jewelry and yoga accessories; http://www.02aspen.com.
● COMING SOON! COURAGE. b specializes in fashionable women's apparel and accessories. From ballet flats to Hermes-inspired Kelly bags to knit shifts with matching cardigans, you'll find everything you need to update your wardrobe at this charming boutique; http://www.courageb.com.
● Tenet has seized the opportunity to bring "a lower East-side New York feel" to Aspen with a pop-up shop offering men's apparel from established and emerging brands based in New York and Argentina. The 1,300-square-foot boutique on Galena Street has been stylishly remodeled and also houses lifestyle items including a mint condition 1989Honday GB 500 Café Racer motorcycle, vintage cross-country skis, snowshoes and a collection of handpicked contemporary furniture. (307 South Galena St.; http://www.tenetshop.com)
Lodging News
● Hotel Aspen has undergone a million-dollar makeover in the last year and a half. Guestrooms were completely renovated and styled with hardwood floors, contemporary furniture, lighting, down duvets and a new modern palate. Last spring the hotel renovated the exterior and pool area adding water features and new chic lounge furniture. Post remodel, the entire property is more energy efficient. (461 East Hopkins Ave.)