That's a Rap for the 2013 Boreal Expression Sessions
Words: Anders Isaacson
Photos: Paul Heran & Tucker Norred
That's it. That's all. Time to head home folks. The park crew has built the final feature; the judges are cold and tired; the prize lockers are empty; the pizza ovens are cooling down and the competitors have nothing left to express. The 2013 Boreal Expression Sessions are officially a rap.
Incase you have been hiding in a hole for the last 15 years, the Boreal Expression Sessions are a homegrown event series featuring some of the top young talent on the North Shore of Tahoe. For anyone that has attended too many rail jams in their life, these beautifully chaotic events are a refreshing and welcome change.
Skiers and riders are each given a 40-minute open jam style heat to express themselves and impress the judges on some of the most creative setups you have ever seen. This year's theme – Terrain Park Expressions – looks to unleash the Boreal Park Staff to push the limits and get as creative as possible.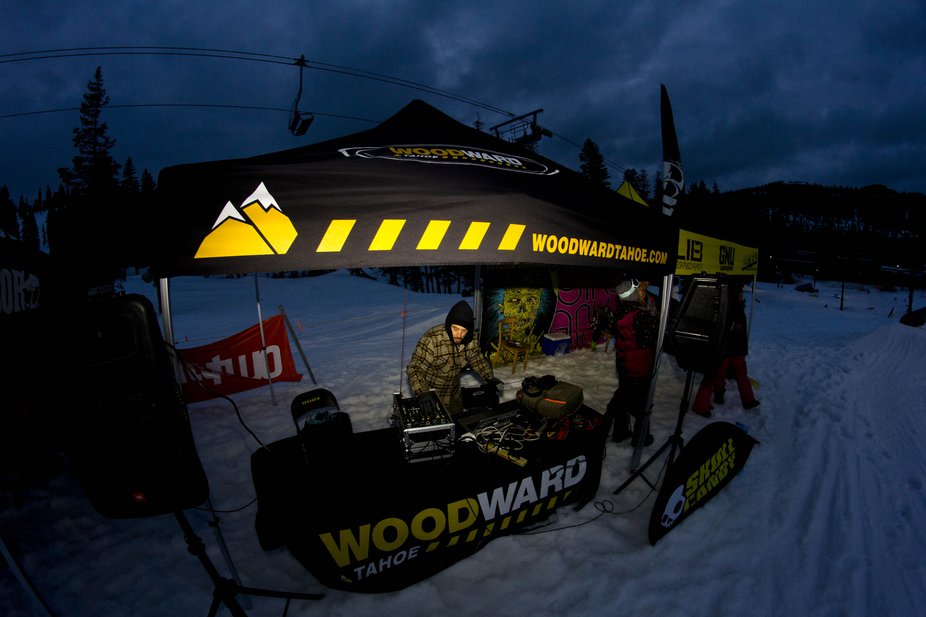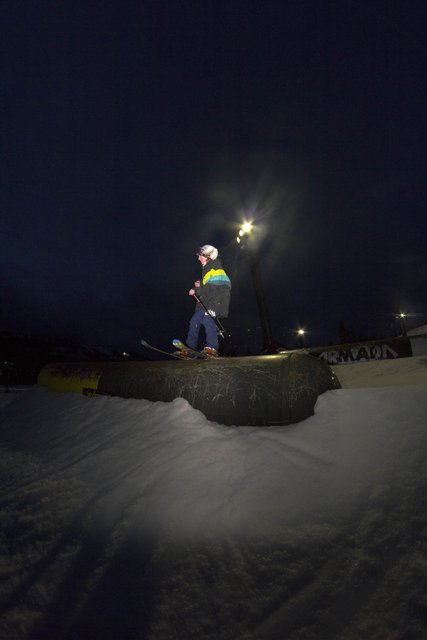 For this go around the venue included two propane tanks that ran parallel about 10 feet away from each other with a few crazy transitions built on all sides and an elevated manny pad in the middle. There was also a flat box thrown in for good measure. "Such an awesome setup," said Jaime Melton, who ended up taking third in the Men's Ski division. "The possibilities were truly endless." To top it off, several of the sponsors, including Woodward Tahoe, Lib Tech, GNU, Academy, Sessions and Arbor all came out with their tents and DJ Paul was in the house to set the tone with some funky beats.
The skiers had to be patient as the boarders were given the first crack at the course, but it was well worth the wait. Before we knew it skiers were flying all over the course doing their very best to leave no line untouched. Before it was over those in attendance were witness to all kinds of slides and spins, hand plants, miller flips, redirects and even a few rodeos and flat spins over the gap.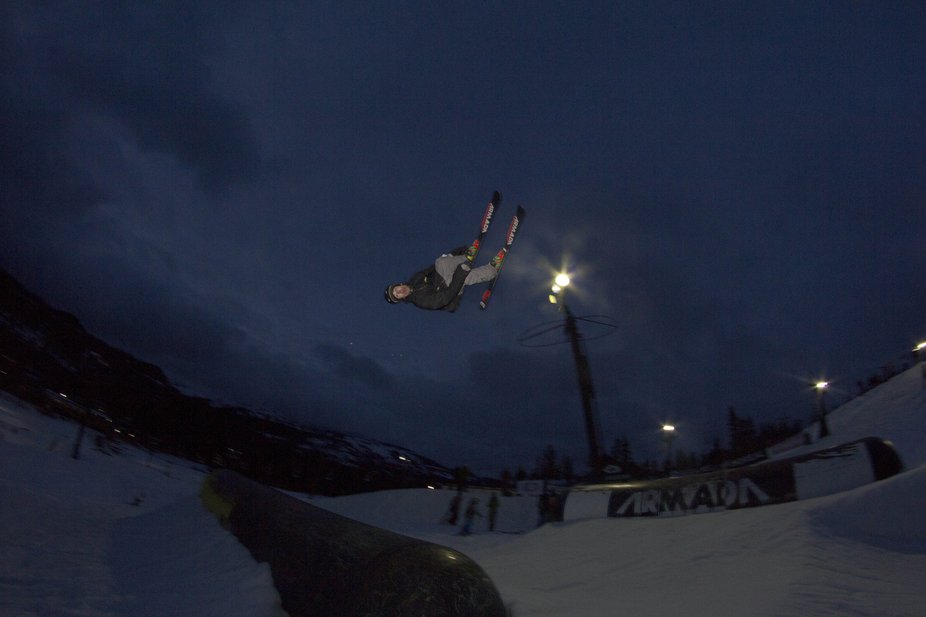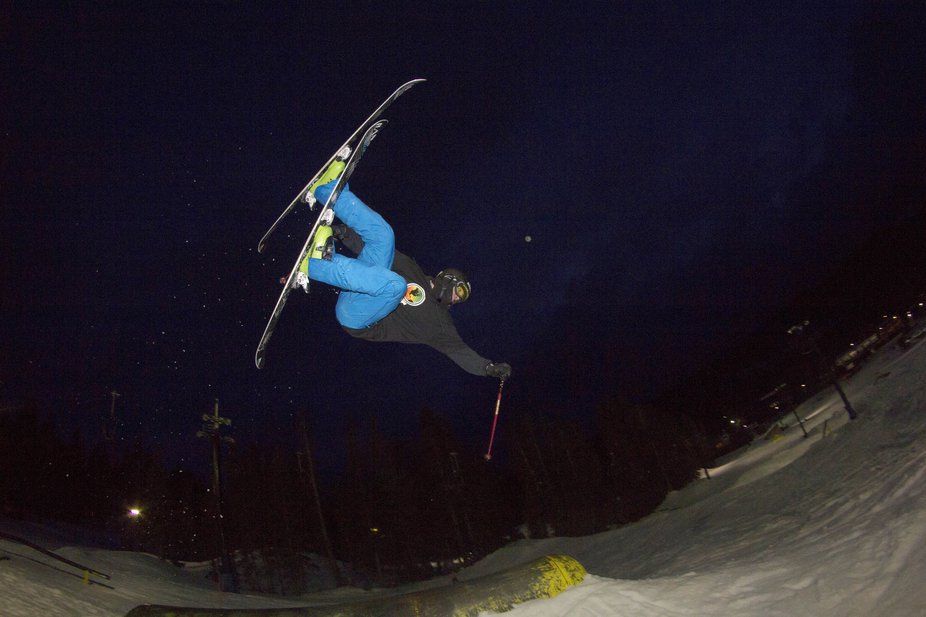 As is Expression Session tradition, the night wound down with a free pizza feed for competitors in the Boreal Lodge before the group huddled up for awards. The top 3 finishers from each division were given their moment in the spotlight and decked out in enough free gear to make Shaun White jealous. Prizes included new skis from Nordica, goggles and sunnies from Arnette, gift cards from Sessions, longboards from Arbor Collective, and ton of other gear from the awesome sponsors including Woodward Tahoe, Skullcandy, Black Strap, Moment, Dakine, Nixon, Burger Me, Blue Coyote Bar & Grill and more! The ceremony concluded with a massive prize toss to the crowd and a frantic scramble that could be compared to a PG-13 mosh pit.
With another successful Expression Session Series in the books, it's back to the drawing board for Boreal as they begin planning ahead for next year. A big thanks to everyone that made it out! See you next January for the first Expression Session of 2014!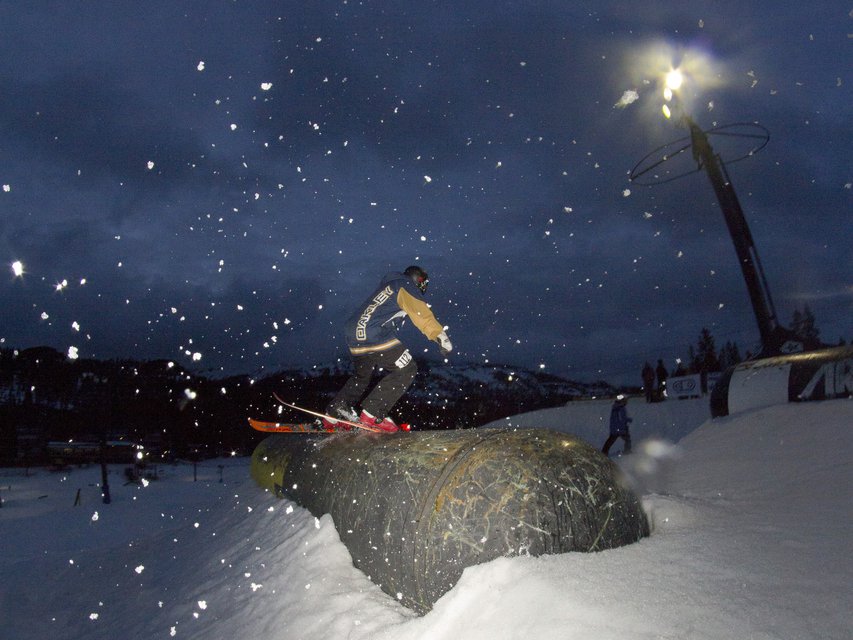 Here are your results:
Men's Ski
1) Josh Gasin
2) Danner Pickering
3) Jamie Melton
Teen Ski
1) Raleigh White
2) Tyler Curle
3) Charlie Ingalls
Grom Ski
1) Bryson Rowe
2) Lucas Roochy
3) Anthony Grey
Women's Ski
1) Courtney Royce
2) Jaime Lynn Meredith
Burger Me! Best Crash!
Caleb Bonneville