One week after Team Moleurz (Movember + Voleurz) was formed for the purpose of growing some stellar mustaches to help raise awareness and funds for men's health, specifically prostate cancer, stubble is forming in all shapes and sizes and donations are beginning to pour in for the team. Here's a look at where they're at...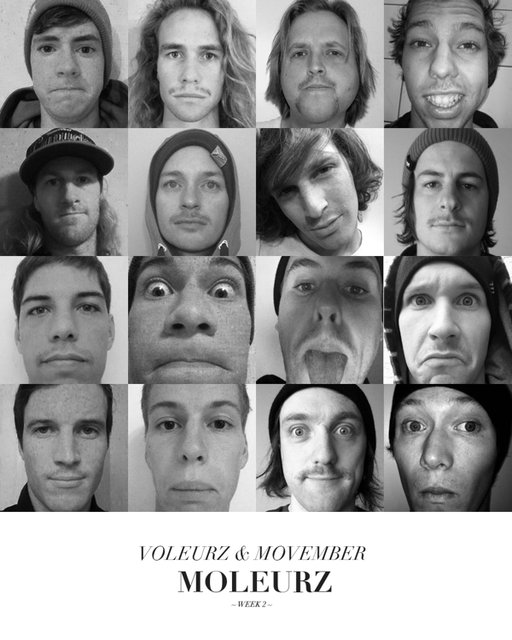 Team Moleurz' all-star line up includes Newschoolers' very own Jeff Schmuck, TJ Schiller, Josh Bibby, Mike Riddle, Matt Margetts, Joe Schuster, KC Deane, Reed Speedman, Darren Rayner, Bruce Giovando, Drew Lederer, Dan Brown, Cam Schuster, Jan Schuster, Jeff Boake, Justin VDP, Braden Dean, Barry Hartman, Tyler Holm, Billy Mitchell, Michael Rayner and Mathieu 'The Intern' Soumet, along with four new members: Empire Attire's Brian Schroy (who's already raised $510!), Poor Boyz Productions' Charlie 'Chunk' Grinnell, and the infamous duo of Spencer 'Brownspy' Watson and Pat Fucking King from PYP.
Click on any of the names from Team Moleurz above to view their Movember pages and to keep tabs on the progress of their mustaches and fundraising efforts, and if you hate cancer and love mustaches as much as we do, please donate to the cause, as all donations go to the Movember organization's men's health partner, Prostate Cancer Canada.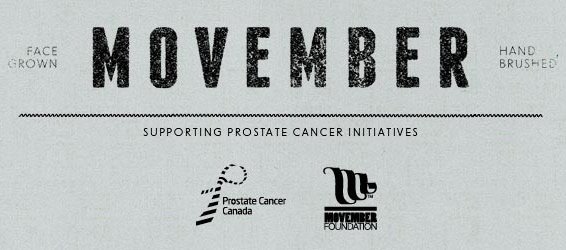 Stay tuned for more weekly updates on Team Moleurz!