Tanner Rainville signs with KLIИT
March 28, 2011 - Following the successful launch of the brand at SIA in January, KLIИT Skis is excited to announce the signing of Tanner Rainville. Tanner is well known for his versatility and strong skiing style in competitions and his revolutionary backcountry segments in Level 1 films.
Tanner had this to say about his new ski deal, "I just got back from 2 weeks in Japan, filming backcountry with the Level 1 crew for their next film. I rode the new Krypto from KLIИT, which were just released a week earlier, and I'm really stoked on the way the product looks and performs."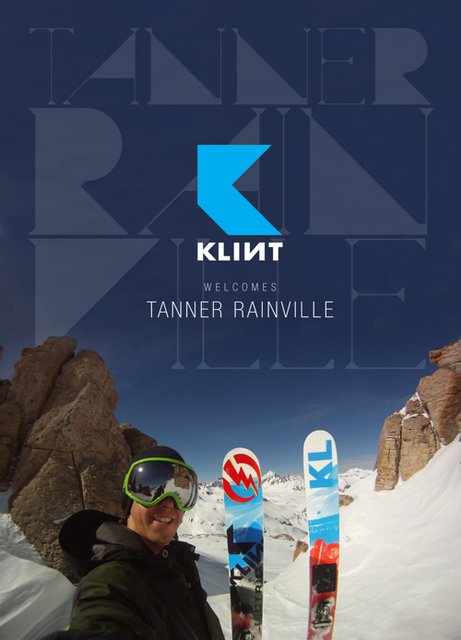 "We are very excited to have Tanner on board at KLIИT," said Ludo Boinnard, KLIИT Founder. "We think that Tanner defines what today's skier is all about, and what KLIИT is all about. His early success in competitions combined with his ability to showcase his style in the backcountry makes him the perfect talent to promote the performance available in every KLIИT ski."
KLIИT Skis was launched in January as part of a joint program with Japanese ski and snowboard manufacturer Swallow, which brings to the table more than 60 years of manufacturing experience. Ludo Boinnard has developed multiple industry-leading companies in the action sports space, most notably as co-founder of ONE Industries.
KLIИT's mission is to make things simpler and better for all of us. KLIИT respects skiing heritage, the mountains, the enjoyment of it all, good friends and keeping things fun. We remember the past, enjoy the present and work to make a better future. KLINT is the shape of things to come.