Forever, the latest Tanner film, releases today. Written and directed Constantine Papanicolaou, it documents T-Hall's season as a competitor on the 2019 FWT, as well as providing career history and interviews with those close to the Boss. Constantine describes the film early on as an 'essay' on Tanner rather than a ski movie. This is a fair warning as the movie remains slow-paced and thoughtful throughout.
Tanner, now 35, talks in great detail about feeling back on top. Stating that his projects and ideas aren't taking long to come to fruition and that he is feeling the same feelings of inspiration he felt as a 17-year-old prodigy. Much of the focus of Forever is on the cost of being a high-level athlete on the physical and mental health of the rider, and on those around them. This is most evident in the way the Hall family talk around witnessing Tanner's injuries and recoveries. The way Tanner discusses these issues himself is refreshing and reassuring, there is a self-awareness that I think many will have not seen before. Despite being difficult to watch at times the film is insightful and thought-provoking.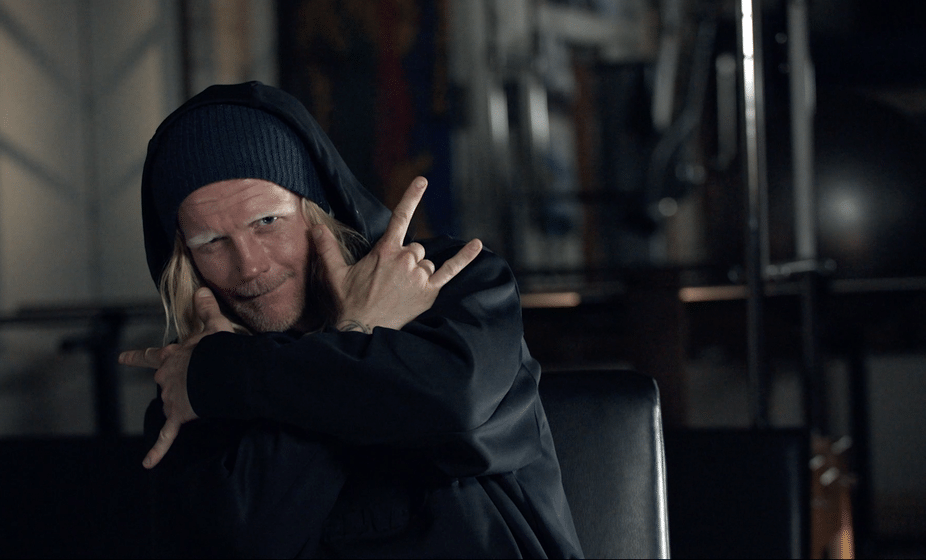 Tanner enjoying being in front of the lens as always.
Forever is heavily oriented around interview pieces and historical context. These were well done in parts. As in Like a Lion, Tanner's family played a significant role, and those running the FWT gave their insights on Tanner's inclusion and the formatting of the competition. These were some of the most interesting sections of the movie. The historical content of Forever frames much of the storytelling well, but those who have seen the 2011 documentary Like a Lion will notice a lot of repeat information. This is something I struggled with personally, but without its inclusion Forever would have felt incomplete to some.
The fire in Tanner's eyes when he's on camera, speaks volumes about his current headspace. However, most of the fire in this film is seen behind those eyes, rather than in new action clips. For those who follow Tanner with a keen eye, I don't think much of the skiing footage will be fresh. After three straight years of filming full movies, and having spent the season competing injured, that isn't entirely surprising. Tanner says his masterpiece is still to come, and you wouldn't bet against the man.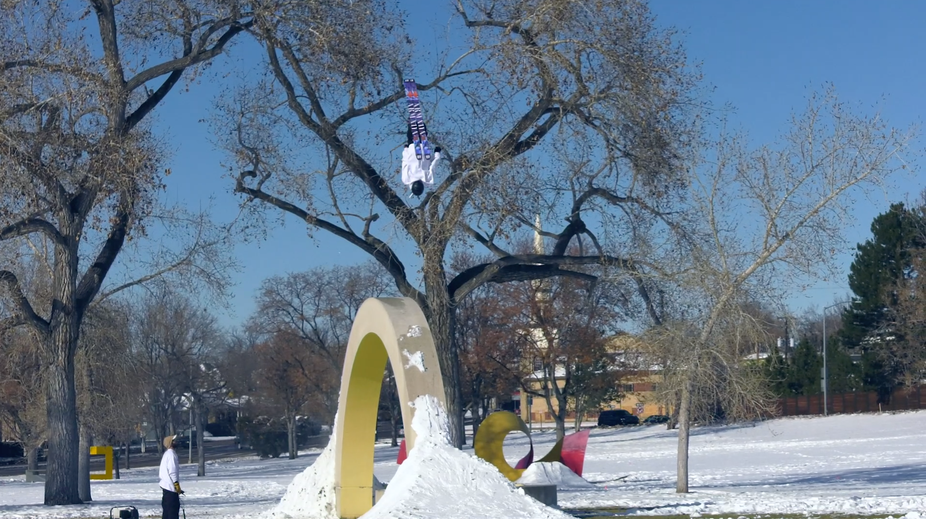 The list of skiers who have done doubles in the streets is short. The list of 35-year-olds who've done one...
The lack of new footage meant that, as a ski fan, I found Forever a little slow. In part, that was due to the direction and the voiceover, which wore thin over time. Forever felt too meta in a sense; it's a film about the making of a film. It could have been edited to be punchier. This was a shame to me as I felt that for Tanner, this was supposed to be a love letter to skiing, from the same director as his legendary 'Believe' and a mission statement of what's to come. Instead, I sometimes felt we were watching Constantine's story, rather than a true exploration of Tanner himself.
However, the behind-the-scenes look at Tanner's involvement in the competition is great. We see that he is is a real student of skiing, and a competitor at heart. Hearing the thought processes behind the lines at each stop is intriguing and gives a greater appreciation for those competition lines we've all seen. We know Ski Boss as a brash and brazen figure yet we see him humbled by the challenge of skiing on the tour and of powering through his numerous injuries. There are some heart-warming moments at the Hakuba stop which I shall not ruin for you guys coupled with some excellent cinematography all round.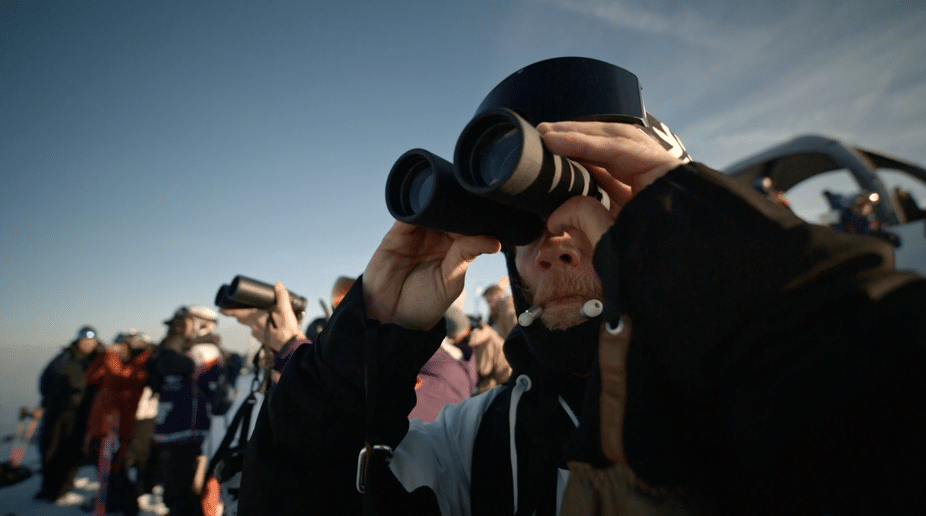 Scopin'
The movie - more of a documentary really - flitted between telling the story of Tanner's origins and taking us through the 2019 FWT and there is a lot in Forever to be enjoyed. It's a pleasure to hear Tanner talk lucidly about skiing and how formative it has been. Few who are still riding today can match the length, breadth, and success of his career. It's probably Candide and that's it... and you don't see him out in the streets. Tanner says the masterpiece is yet to come; he is still planning on skiing urban into his 50, so with some luck, there's plenty more banger content coming to scratch those Ski Boss itches!
_
Forever can be downloaded today on: Amazon, Vimeo On Demand and more.