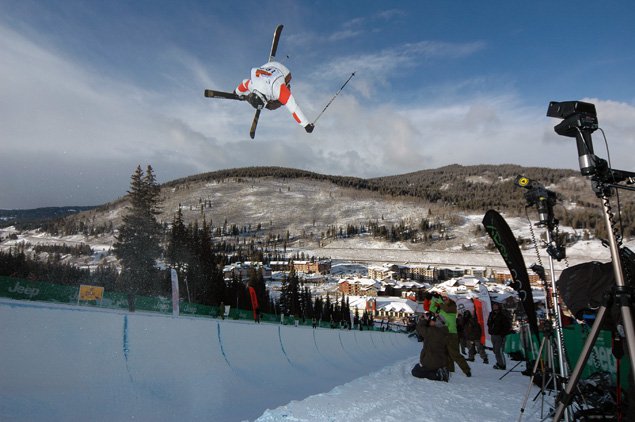 Niklas Karlstrom above the media maelstrom.Words and photos: Ethan StoneThe tenth occurrence of the U.S. Freeskiing Open wrapped up last Sunday at Copper Mountain, CO with the Superpipe competition. Riders dragged themselves out of bed after the previous evening's post-big air festivities to drop in for two semifinal heats before the big showdown.The level of competition in pipe was high despite the relative lack of big-name skiers. Jossi Wells backed out due to an injury during the big air, Andreas Hatveit didn't like the pipe, and several others wanted to keep their game focused on X—or were they just too scared to go head-to-head with the crowd of young skiers looking to steal their thunder?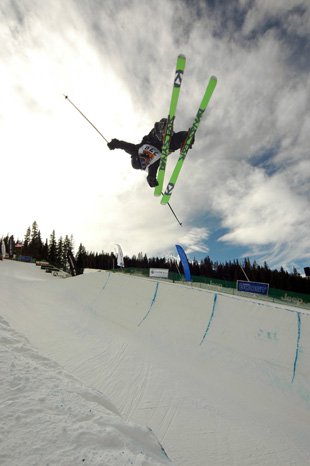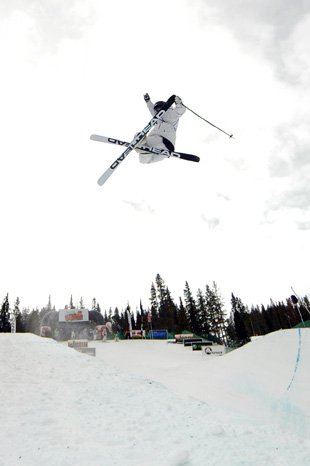 Tyler Stripp gets nosy.Grant Savage prefers the tail.
If you keep track of halfpipe events and halfpipe skiers, the names Matt Philippi, Matt Hayward, Justin Dorey, Mike Riddle and Sean Field should already be familiar. These guys were just a few of the younger generation bringing some serious game to the pipe, and they put on a serious show. Other competitors included Charles Gagnier (who just missed the podium), Tanner Rainville, Niklas Karlstrom and (can I get a "hell yeah!") Greg Tuffelmire.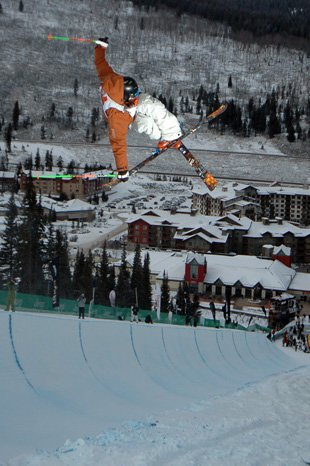 Charlie Lasser was keeping his mute high all day. Can't say the same about his pants.Sean logged the most elevation of the day, managing to use up the pipe with only four enormous hits. Hayward stomped a giant 1260 first hit in his last run in the finals and might have podiumed had he finished out his standard run—but instead, he decided to go all-or-nothing, launching an enormous and probably ill-advised double flip on the second hit that proved unlandable. Meanwhile, Stefan Thomas was throwing probably the smoothest 7s of the day with a true tail grab, but sadly failed to make it to the finals.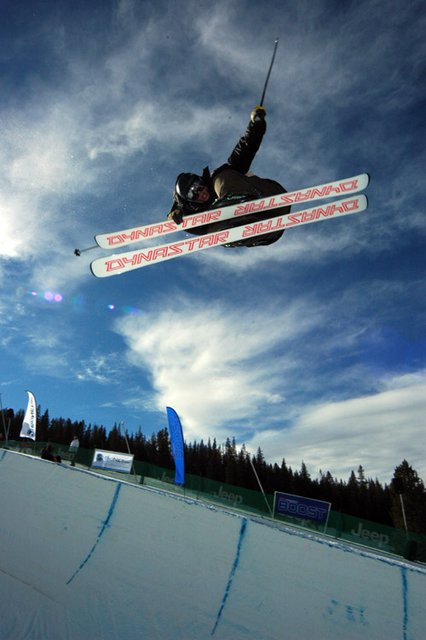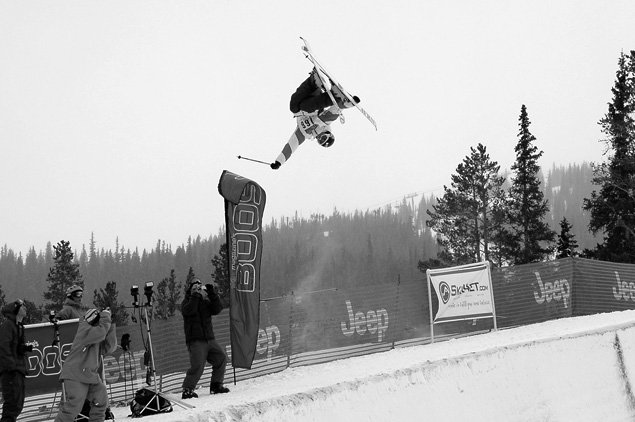 Karlstrom again.But no one could touch Tanner Hall's run: switch 720 as big as most competitors' forward airs, alley-oop flat five, cork 9, flair, cork 10. Tanner had been cleaning the pipe like Draino all during practice, and in the semis and finals he was untouchable. Matt Philippi ended up behind Tanner in second place, and Colby West rounded out the top three with a huge run involving a 9 first hit and a switch 9 at the bottom."Life is feeling really good right now," Tanner said. "I couldn't be happier going in to next week with this confidence.""There was really no pressure. I was just having fun today," he added. "The biggest thing you can do at a contest is have fun, because when you're having fun, that's when you're doing to do good."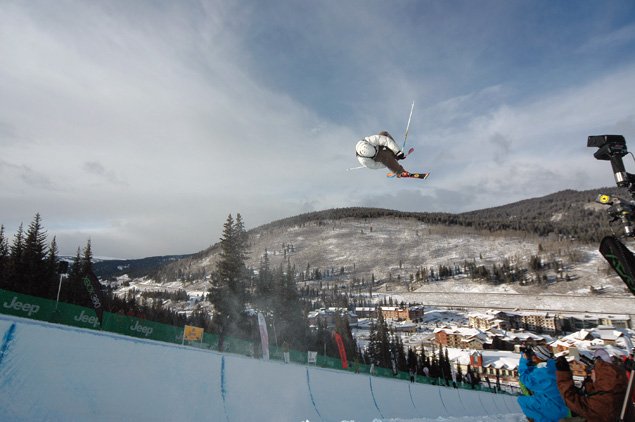 Mike Riddle.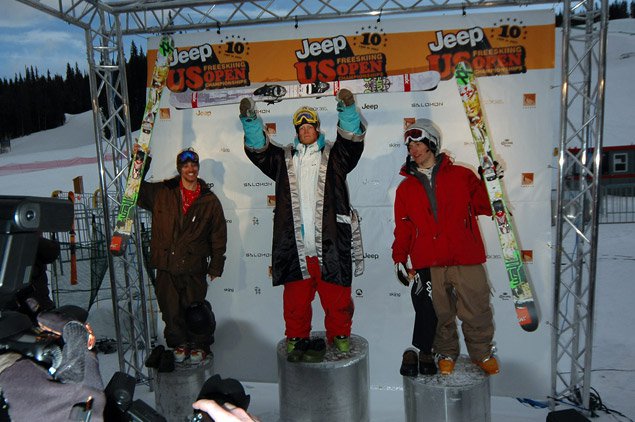 On the women's side, Grete Eliassen was top dog with a stomped run of a large straight air up top into an alley-oop five, followed by a 5, alley-oop air, and a 720 at the bottom. Roz Groenwood and Angeli VanLaanen rounded out the podium in second and third. The level of women's competition was definitely higher than in years past, with most competitors throwing down 540s in their runs, several 7s, and even 900 attempts.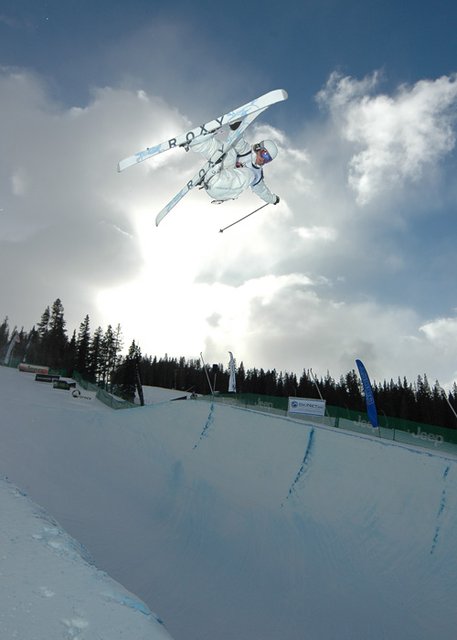 Sarah Burke.
Anyone know who this girl is?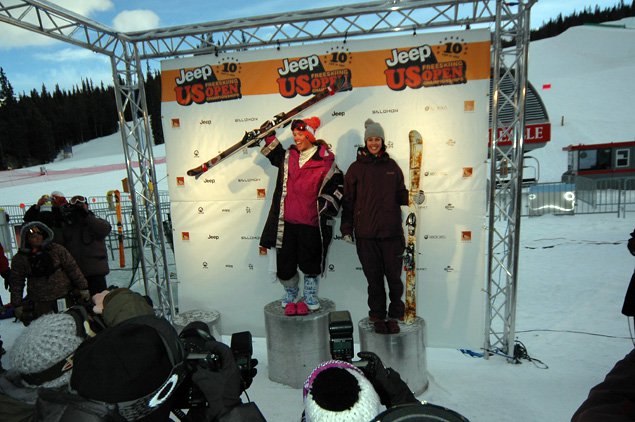 Check out the links below for full results, and stay tuned for video!Mens Halfpipe FinalsWomens Halfpipe FinalsWomens SemifinalsMens Semifinals – Heat 1Mens Semifinals – Heat 2