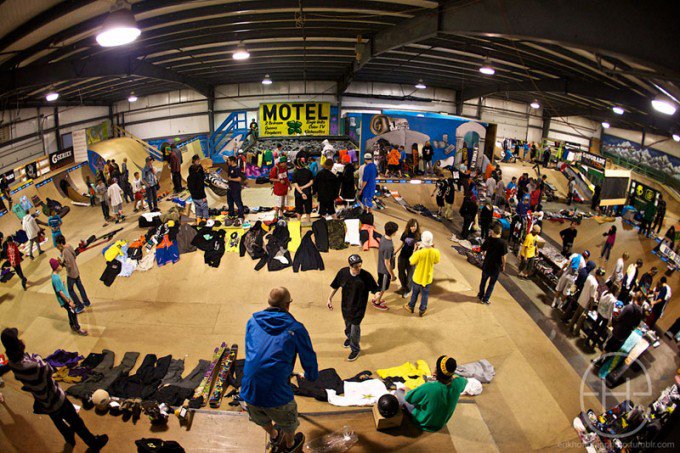 Have you ever wanted to buy a snowboard from Johnny Lazz? A sweatshirt from Tom Wallisch? What about a "Digger Dogs" sticker from Kyle Martola? At staff sale, you can find these things and more, as the coaches, counselors and rest of the Windells staff set up boards, skis, boots, outerwear, and more in BOB in the style of a shred-only flea market. You can get new-to-you gear from your favorite snowboarders, skiers, and skateboarders that work at camp. Staff sale happens once a session, every week during the summer and is the place to check out a lot of new gear and up and coming companies that many of the riders, skiers, and skaters at camp are involved in.
Staff sale is a memorable part of camp for many campers. Head Counselor Cody Lee, who was a camper at Windells when he was younger, often shares a favorite story of buying a pair of Nick Dirks' snowpants and how excited he was about it.
Even if you are just looking to browse, staff sale is really fun to hang out at! You get to bro down with your favorite pros and just hang out for an hour while the sale goes on. High fives and autographs are a staple of staff sale. The first staff sale of the summer is only a few months away!