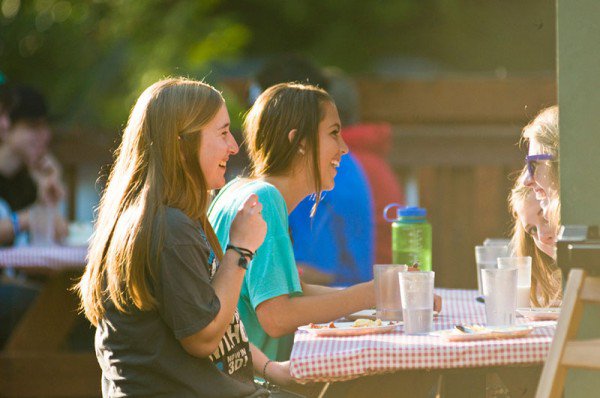 Say the words "camp food" at most summer camps, and everyone runs away, shielding their tastebuds from an unfortunate onslaught of dry chicken fingers and tasteless macaroni and cheese. Not the case at Windells, where the kitchen crew creates delicious dinners every evening, cooking from scratch and using the most local ingredients possible. Since even in the wintertime, the mention of Philly Cheesesteak night can bring a nostalgic tear to a snowboard, ski, or skate coach's eye, this Take me back Tuesday recollects dinnertime at camp.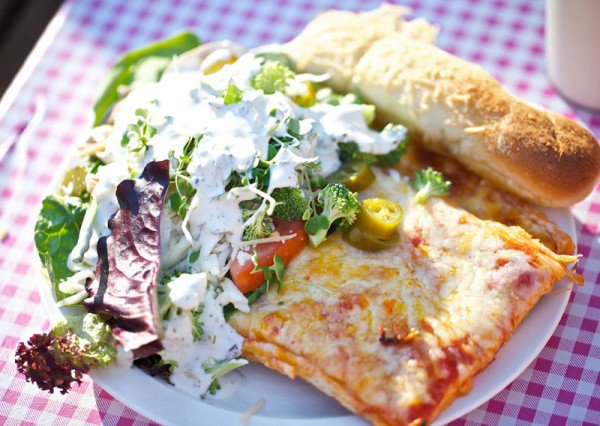 Pizza night is a favorite. The kitchen crew bakes the standards, like cheese and pepperoni, but they also shoot the moon with wilder variations, like pineapple jalapeno and wild vegetarian combinations.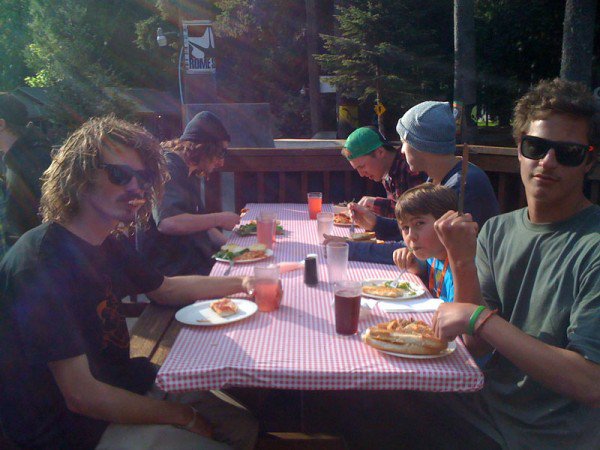 Session 1 hanging with Will Bateman and Johnny Lazz.
Dinner isn't only about the food, of course. It's one of the only times at camp that everyone sits down for a minute. During the day, you're snowboarding, skiing, skateboarding, riding bmx, running from sponsor night to Zombie Dodgeball, playing videogames in SAIGL, watching movie premieres, doing yoga, playing basketball with visiting pros–there's so much going on and dinner is a time to get to relax, joke with new friends, hang out with your coach, and sit back in the late Oregon sun and talk about how much fun you're having.
We're already looking forward to pasta night next summer, who's with us?!
Windells - BMX. Skiing. Skateboarding. Snowboarding.