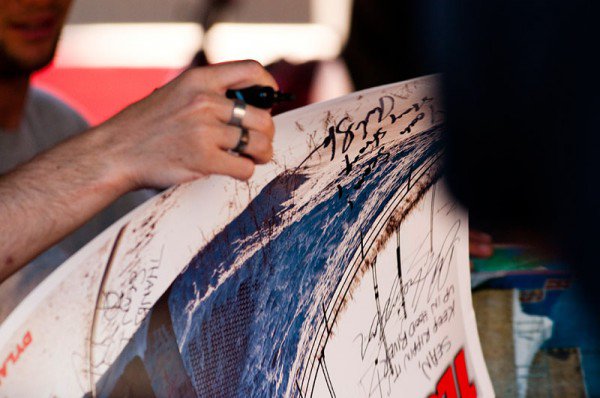 During Session 7 last summer, the Technine Team was at camp, and while that is awesome in itself, things were even more exciting when the T9 crew rolled into camp, because they had just been named the winner's of the 2011 Transworld Team Shoot Out.
If you're not familiar with Team Shoot Out, it is a contest hosted by TransworldSnowboarding Magazine, in which four different snowboard teams are invited to shoot photos and film a short video, all within a certain time period, at a predetermined location. The teams are then judged by the photos and video that they put together.
Every year, the competition is stacked. The crews of riders throw down in the videos. Technine emmerged victorious and received the cover and feature story in the first issue of TransworldSnowboarding of the season. The issue of the magazine arrived just in time for the Technine Team Takeover Session and Session 7 campers were stoked to get copies signed by three members of the winning Shoot Out video: Derrek Dennison, Andrew Brewer, and Dylan Thompson.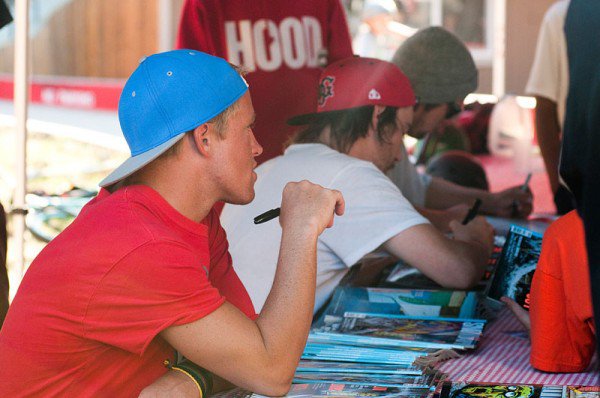 Technine comes back to camp Session 6 in 2012, so if you want to shred with them, make sure to sign up for camp! You don't want to miss out on the Third Annual Technine Donut Eating Contest!
Windells - BMX. Skiing. Skateboarding. Snowboarding.