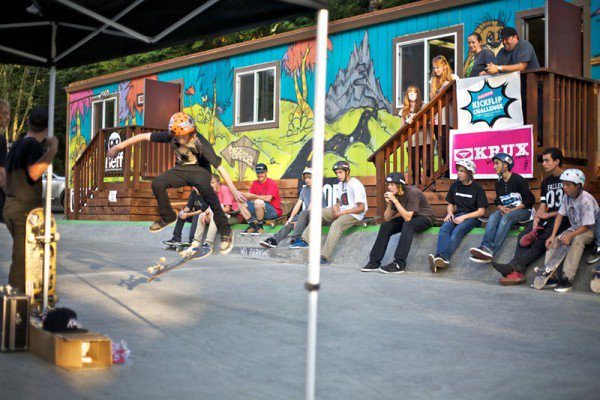 The Krux Kickflip Challenge is a time-honored tradition at Windells Skatecamp. Campers line up on one side of the flat street course and they have to land a clean kickflip before they get to a line on the other side. Everyone that lands a kickflip is still in the competition, and they switch directions and skate back, landing a kickflip first try before they can turn around again. The goal is to get as many consecutive kickflips as possible, last man skating wins.The number of kickflips that go down in a row is astonishing. Droves of campers and staff hang out and watch as skaters go back and forth, landing perfect mellow kickflips like it's second nature, because when you're a good skater, it is second nature.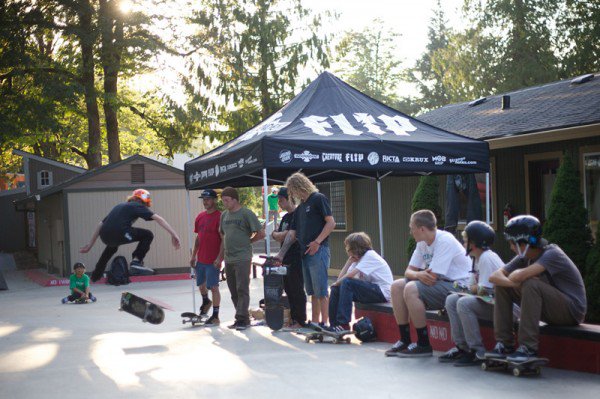 The Kickflip Challenge always comes down to two to three skaters, going back and forth for a long time, kickflipping perfectly. They do this for what seems like forever, but it's captivating–so fun to watch. The winning number of kickflips gets into the 60s, 70s, 80s, and even higher each session.
Winners of the Krux Kickflip Challenge win the adoration and respect of their peers and coaches, as well as prizes from camp's awesome skateboard sponsors, like Krux Trucks, Creature Skateboards, Mob Grip and the rest of the NHS family.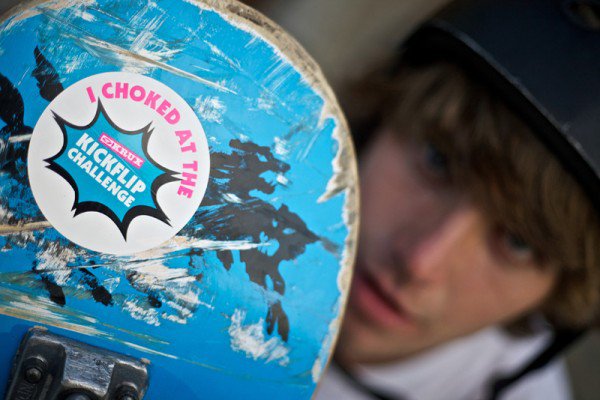 And don't worry, even if you choke on a kickflip and are out of the competition, you still get a rad sticker. It's pretty sweet.
For a little refresher on last summer's skatecamp, here's the Session 7 video, too!
Windells - BMX. Skiing. Skateboarding. Snowboarding.