TRAiNS 2012 was the fifth annual freestyle ski & snowboard contest that the High Fives Foundation has put on in the North Lake Tahoe area. Volkl Skis, Marker Bindings, Alpine Meadows, and Squaw Valley supported this event that brought Nick Goepper, Parker White, Michelle Parker, Danny Toumarkine, Chris Logan and 25 other amazing skiers and snowboarders out to compete. Aside from the action on the hill, TRAiNS is an event that gives back by donating to select charitable organizations.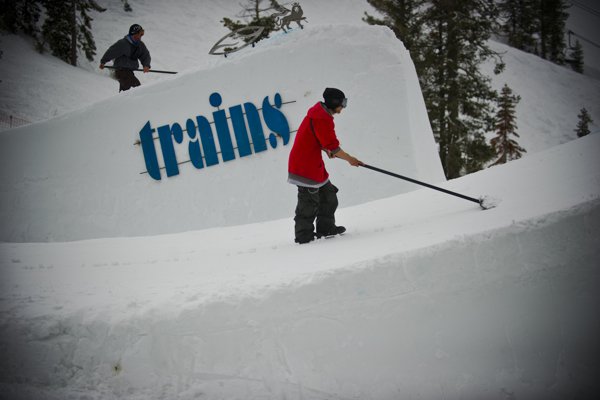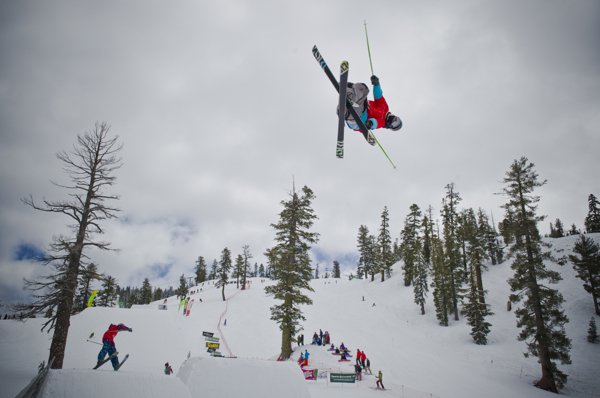 Custom-made BigTruck Hats, music from the Silver Boombox Thief, Jamie LaValle's world famous chicken wings, food from the Full Belly deli, and a world-class competition venue produced by Crux Events rounded out an amazing day!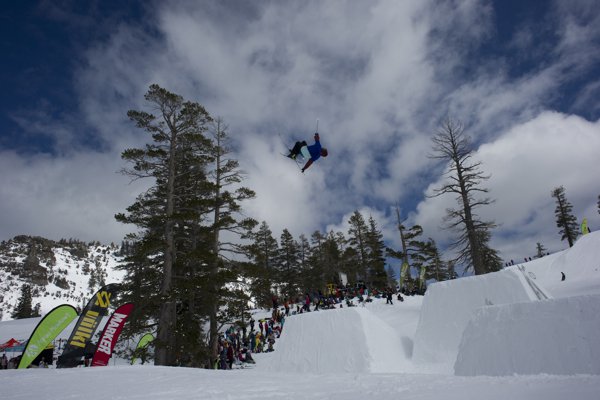 Nick Goepper and his team.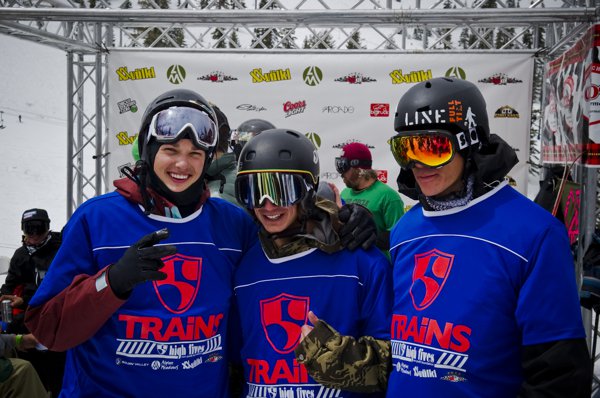 Three teams of ten (skiers and snowboarders) were picked by winners of the Best Male, Best Female and Best 540 categories in the first half of the competition. The event's namesake TRAiNS was then put on full display during the second half of the event, as the team competition ensued with each team of 10 popping off the six different features in succession.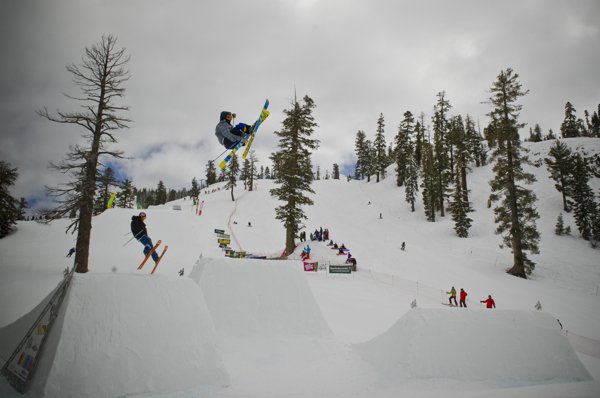 Let the TRAiNS begin!
Charitable Contributions Given $5,000 Total: Three charities (out of five) were chosen by the winning competitors to donate to…
• Best Male: Nick Goepper donated $1,000 to the Reeve Irvine Research Center
• Best Female: Marta Krusell donated $1,000 to the Shane McConkey Foundation
• Best 540: Andy McDowell donated $1,000 to SkiD.U.C.K.
• Best TRAiNS Team: Green Team donated $2,000 to the Shane McConkey Foundation
5th Annual TRAINS ski and Snowboard Event by High Fives Foundation from Shreddy Times on Vimeo.
Thanks to vitaminwater, Smith Optics, Start Haus, Sports Basement, Coors Light, GoPro, Powder Magazine, DieCutStickers.com, Discrete Headwear, Cabot Creamery Cooperative, Skullcandy, TRX Suspension Training, Arcade Belts, Aelix Clothing, Sports Insurance and the Mountain Forge.