This summer TJ Schiller and Momentum teamed up to bring you the TJ Schiller 1620 Contest. In which Facebook provided a battlefield of epic proportion! Through a series of questions, contestants rapidly answered, and accumulating points trying to reach a total of 1620 points. It was a tight game, until Patrick Hughes won the 'Look-a-like' photo component, from there he quickly achieved the required 1620 points to clam the victory. It was later found that his computer no longer functioned properly due to the repeated reloading of Momentum's Facebook page.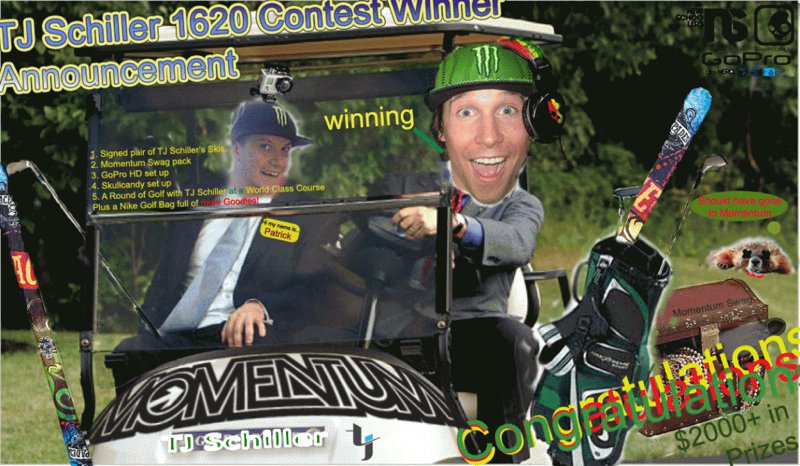 As promised, Patrick won...
-A signed pair of TJ Schiller's skis
-Momentum swag pack
-GoPro HD camera
-Skullcandy headphones
-Nike Golf Bag with more swag!
-A round of Golf with TJ Schiller at the Whistler Golf Club, plus the golfing advice of Tim Russell!
-Plus
Patrick got to bring a friend...so the lesson here is to be friends with Patrick.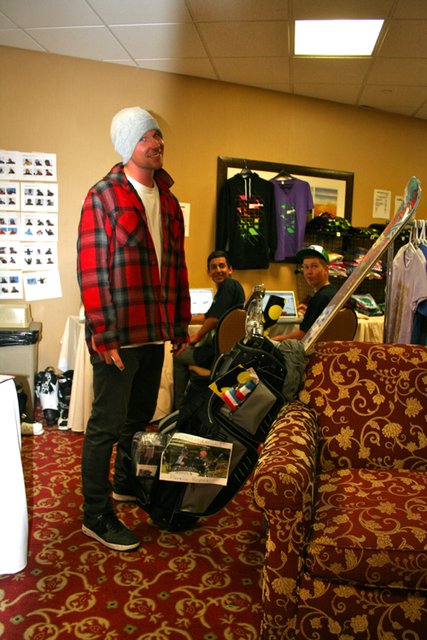 TJ protecting the prize from Patrick Hughes impersonators!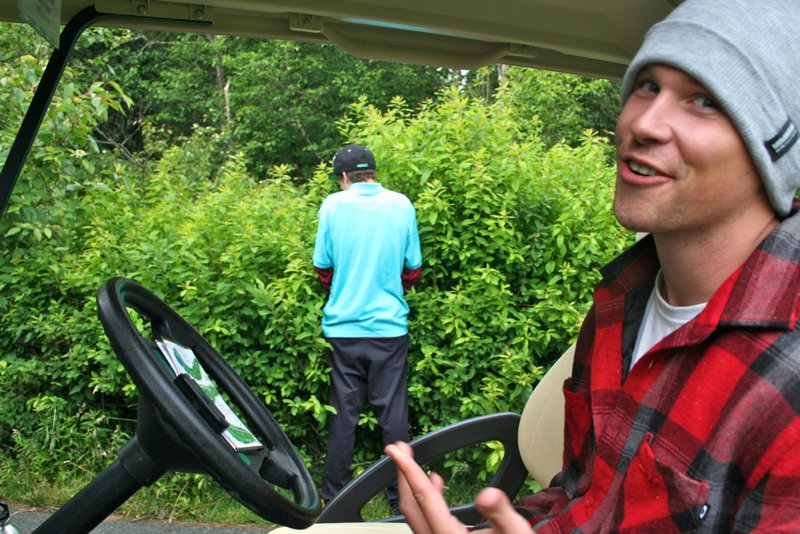 Unable to hold the excitement of golfing with TJ Schiller and Tim Russell.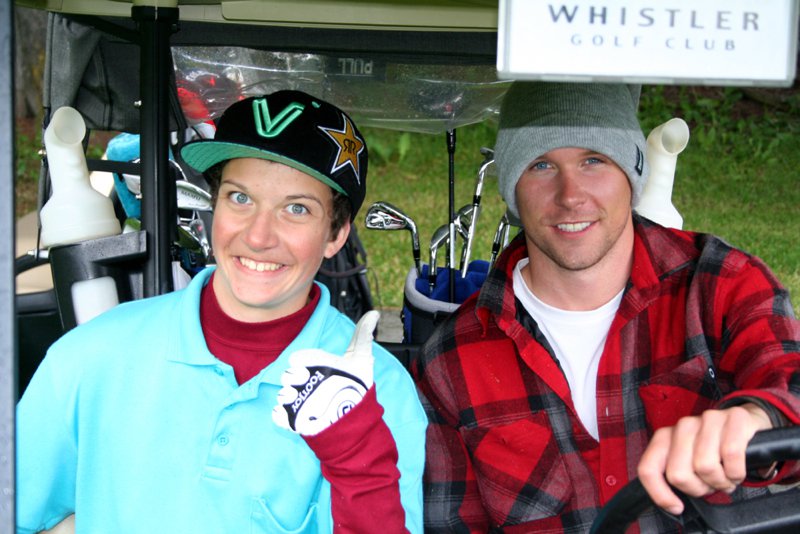 Unfortunately, not everyone was able to win over $2,000 in prizes and a day of golfing with TJ Schiller, so Momentum has recently created the Mulligan Contest! TJ's signed some swag and we're going to give it away through a little trivia contest. Your job is to watch the video below and answer questions on Momentum's Facebook fan page!

Rules: There will be 10 posts made on Facebook over the course of the next two weeks. There will be one winner per post (first correct answer wins), and you can only win once. Therefore we will have (10) unique people in the final draw. Also, Patrick Hughes can't win...due to winning too much in the original contest! Sorry Patrick!