Kristi Leskinen's Homecoming Invitational was hands down the most amazing weekend of our winter. Full of skiing, goodie bags, facials, massages, an am rail jam for local kids, bowling, dance parties and much more! Seven Springs Resort, PA put together a legit slopestyle setup despite the warm weather and extreme melt that happened only days before our arrival. Three jumps and four rail features.ÂÂ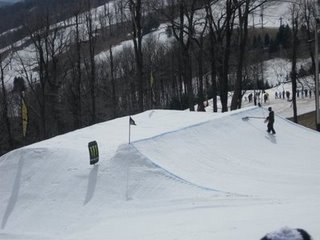 Roz G, me and Keri Hermoney watching heat 2.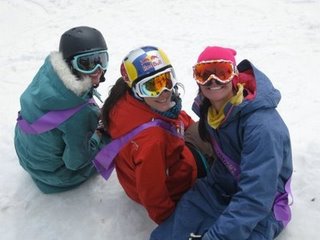 The Homecoming Queen's...
Chanelle Sladics (snowboard)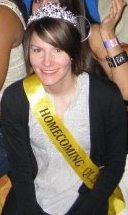 Kaya Turski (ski)Kaya's winning run included a switch 9 which of course was grabbed the whole way through! Way to go Kaya Bamba!A BIG thanks to Kristi for putting on this amazing event!ÂÂ