Whistler Premiere - TGR LOST AND FOUND - Sep 28 Millennium Place   Boom. It's that time of year again, Doglotion.com is bringing TGR's latest Ski & Snowboard Film premiere to Whistler- 'Lost & Found' - a 16mm/HD Ski & Snowboard Film, presented by JEEP. Packed with local talent, this is the must see premiere of the season. Add in a rockin' after party at the Longhorn Saloon to usher in the 07.08 season, plus swag giveaways and athlete appearances – and you're in for an epic night. Get Ian McIntosh to autograph your chest, then sit back and enjoy the show.And the icing on the cake… rumours have it Doglotion.com will present the World
Premiere of Paul Cotton's 'Gaper Day 2007' short film; a mockumentary
of the biggest Whistler-end-of-season 'celebration' yet. Daffies,
twisters, rock grinds, one-pieces, stretch-pants, Mexican wrestlers –
exposed on the big screen like never before.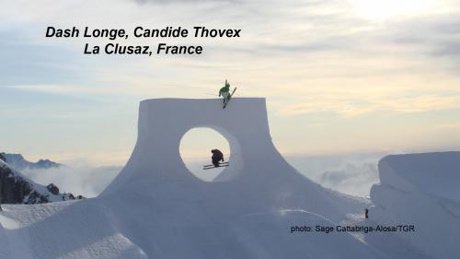 DETAILS   When: 2 shows (7 & 9pm), on Friday September 28 Where: MY Millennium Place Theatre, Whistler What: Ski & Snowboard Film premiere of 'Lost & Found' Bonus: World Premiere of Paul Cotton's Gaper Day 2007 short film. Tix: $9.99. All ages, available in advance at Ticketmaster.ca or at MY Millennium Place Theatre, in person or by phone 604 935 8410. Get them in advance, sold out in years past. After Party: "Fire, Ice, & DYNAMITE" The Party. At the Longhorn Saloon. Swag give-aways, DJ, drink specials, bring it on. They're welcoming FIREBALL to their family of drinks, and the FIREBOMB specials will be going down hard. No cover charge. (Sorry no minors). Bonus points and anyone rocking a
Fire, Ice & DYNAMITE costume. Need inspiration? Think Willy Bogner film with breakdancing monoboarders in one-piece suits. And someone's going home with a pair of new DYNASTAR TROUBLE MAKERS!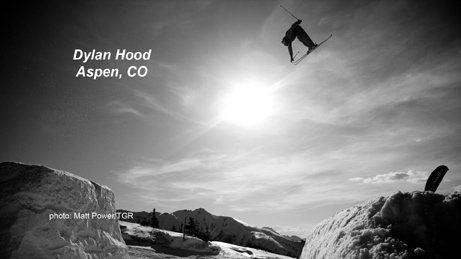 About the film...   LOST
AND FOUND is the story of the extraordinary season of 2006.07 as seen
through the eyes of world-class skiers and snowboarders. With global
drought persisting and ski resorts closing around the world, athletes
are forced to follow the snow, sending them deep into the uncharted
north country of Alaska and Canada – including of course – the Whistler
area. Filmed almost entirely in North America, LOST AND FOUND is a
testament to the terrain and conditions that only exist in the Western
Hemisphere.   It wouldn't be complete without
mind-blowing performances by some of our favourite Whistler athletes,
Ian McIntosh, Dana Flahr, Kye Petersen, and Victoria Jealouse. McIntosh
returns to try one-upping the films best breakthrough performance in
last year's film – his own – while Flahr is pumped on his return from
injuries, and it shows. Once again, the Whistler crew pretty much shows
the pros how we rock here in Whistler, and well, how last winter rocked us.   This
film will take you into the vast, unexplored Tordrillo Mountains of
Alaska, proving that some of the best big mountain riding in the world
is still completely undiscovered. Athletes take advantage of the
bountiful winter in British Columbia, hit disturbing park features in
Aspen and score over-the-head powder pillows at Skeena Heliskiing. The winter of 2007 was feast or famine; LOST AND FOUND documents the feast.   Sponsored
by: JEEP, The North Face, Rossignol, Dynastar/Lange, Powder Magazine,
Recco, Apple, Outside Magazine, Jackson Hole Mountain Resort and Burton  
Local Sponsors: DYNASTAR, Glacier Shop, Rossignol, Whistler Blackcomb